The year 2020 started with such a high note for CELINE.  Some very famous women were spotted wearing the French brand in three different locations at almost the same time. Big names like Angelina Jolie, Rihanna, and Lisa Manoban (aka Lisa from the group Blackpink) sported wearing different CELINE items during their daily errands.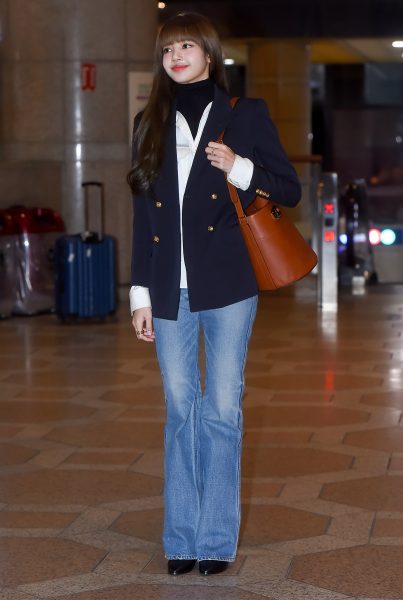 Let's start with Lisa, who was spotted wearing CELINE head to toe as she was about to take another flight out of Seoul this week. The Thai music star was wearing CELINE Spring Summer 2020 collection – a combination of light-wash flared denim, white blouse, and double-breasted blazer, completed with the latest CELINE it-purse, the Triomphe bucket bag. This total look suggested a very modern take on the effortless French fashion from the 60s and 70s.
In the past two years, each of the Blackpink members has been closely engaged by several high-profile brands. Very close, that each member is identical to the brand. In Lisa's case, it's CELINE. In particular, ever since she attended CELINE's fashion show and sat front row early 2019.
READ MORE: OLLA RAMLAN GAVE THE FENDI LOOK A MODEST TWIST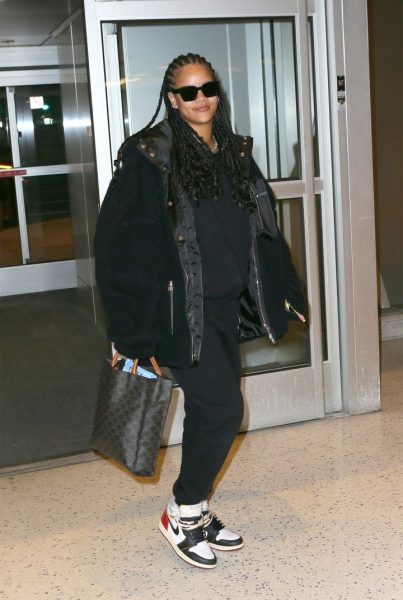 Secondly, we have Rihanna. The singer- entrepreneur was spotted at the JFK airport carrying the CELINE Cabas. The Triomphe Canvas black and ochre bag with contrasting brown leather handles and bold white typeface, which premiered in 2018. The Triomphe canvas is creative director Hedi Slimane's reimagining of CELINE's 1972-born monogram.
The bag is a casual company for the superstar, who styled the look with a black tracksuit and high-top sneakers. This was Rihanna in her most casual, half-serious, and probably already set with other business ideas she kept in her tablet (in the same CELINE bag). Or probably, the only thing that her fans already wait for a long time – a copy of her new album, we never know. And if Rihanna can use this bag as her 'business' accessories, then so can you.
READ MORE: CHICCO JERIKHO AND THE QUEST TO GET THAT PERFECT SUIT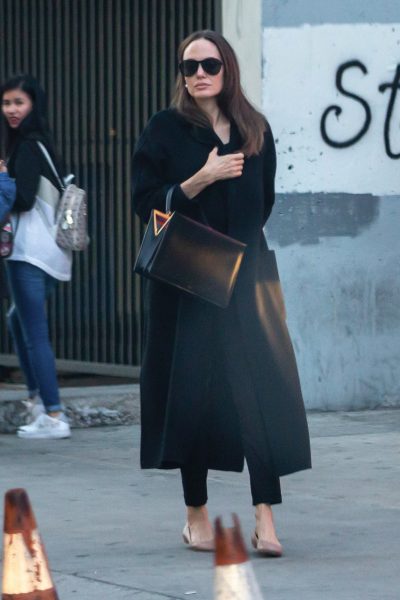 Lastly, we have Angelina Jolie with her old CELINE clasp bag. A rather underrated bag from Phoebe Philo's tenure (it appeared on the Spring 2017 runway), this bag is unfussy and elegant – fits with Jolie's signature minimalistic wardrobe. With the classic appeal and sturdy design, it's not surprising if Angelina will be seen wearing the bag on another occasion. Styling-wise, this bag has a rather serious charm so it seems okay to take it to the office or a casual cocktail event. Who knows the bag will return to the trend cycle after being spotted carried by Angelina Jolie.
---
airport style
Angelina Jolie
blackpink
celine
fashion show
hedi slimane
lisa manoban
ootd
rihanna
wardrobe
---