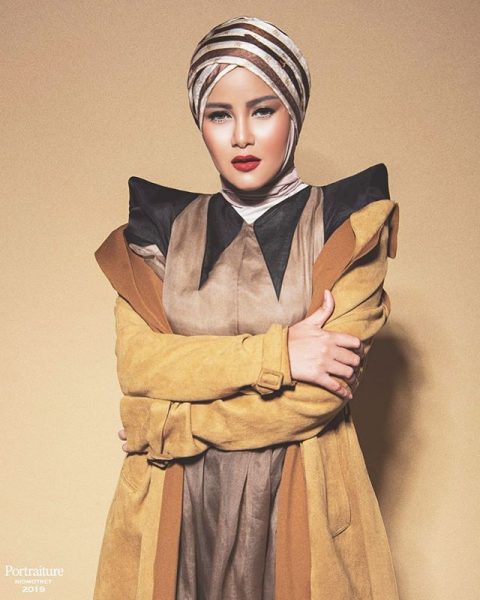 Recently, Indonesian celebrity Olla Ramlan was seen wearing a look from FENDI Fall-Winter 2019 collection (now available at FENDI Plaza Indonesia). The actress gave her personal touch in the styling, though. As the mother of three already decided to wear hijab, she gave the FENDI look a fresh modest twist. Creating a total look decent enough to wear during a winter trip.
The sheer dress features accentuated shoulder pads and balloon sleeves. Edgy and romantic all together. The runway version has this dress worn with karligraphy undergarment and khaki boots. Olla chose another light brown undergarment, red glossy boots, and a sleek headscarf made from FENDI stole. Olla added another camel-colored overcoat to complete her look.
READ MORE: 6 CHIC WAYS TO WEAR WHITE
The look itself is one of Karl Lagerfeld's last design for FENDI. The late designer worked for FENDI for over 50 years until his death last February. Hence, the collection is priceless in terms of creativity. It was filled with the memory of Karl, where his signature touches were apparent.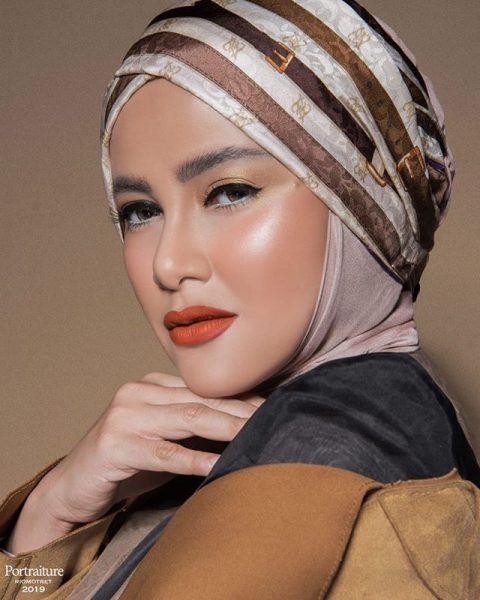 With the massive growth of modest fashion in the past several years, it's exciting to see how the high fashion brands started to adopt the hijab as a part of the styling. Modest fashion conversation is not simply around the use of a hijab or headscarf. Modest fashion is the overall approach of wearing a more covered wardrobe – not exposing any silhouette or curve of the body. Hence, any oversized items like a jacket, sweater, dress, blouse, skirt, shirt, even a tee shirt could be incorporated into a modest fashion.
READ MORE: THE WHITE SHIRT PROJECT, TRIBUTE TO KARL LAGERFELD
And Olla Ramlan was a simple proof that luxury fashion has wide selections for the modest wear enthusiasts to incorporate in their personal style.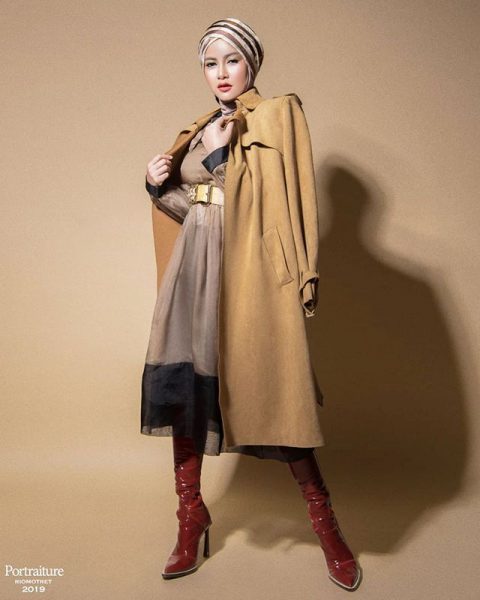 Interested to shop this look? Submit your inquiry below.
---
FENDI
Fendi fall winter 2019
FENDI Plaza Indonesia
hijab
modest wear
Olla Ramlan
personal style
---