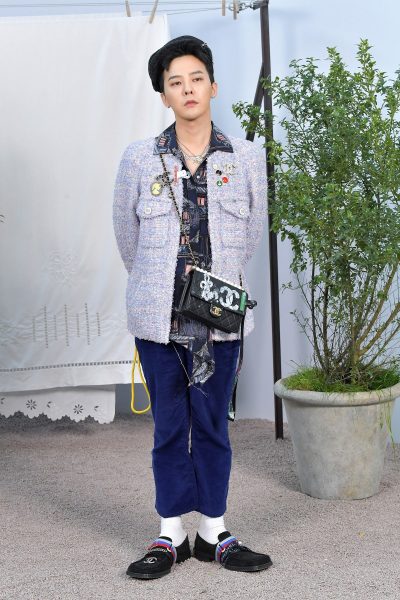 image: Getty
Only a few men, even amongst celebrities, could pull up looks from CHANEL – considering the brand released very small amounts of collection associated with menswear.  And one celebrity that could do it perfectly is K-pop superstar G-Dragon from the legendary group Big Bang. Completing his mandatory military service November last year, G-Dragon quickly made a stylish return to CHANEL fashion show (which was his usual appearances before the military services). Fans would realize that momentarily his presence in CHANEL fashion shows was replaced by Jennie Kim from another phenomenal group, Blackpink (who is also managed by the same management in South Korea).
For his first-ever outing since being discharged from the military service, G-Dragon made sure that his presence turned heads. The 31-year-old wore a lavender-colored tweed jacket from CHANEL's resort 2020 collection but with his own-added quirky details. The entrepreneur and also designer (he recently launched a limited sneakers collection with a renowned sports brand) wore the CHANEL look within his dynamic: he paired the woman's jacket with a Bretton hat, printed shirt, blue corduroy pant, a classic CHANEL flap bag, and a black loafer with white socks.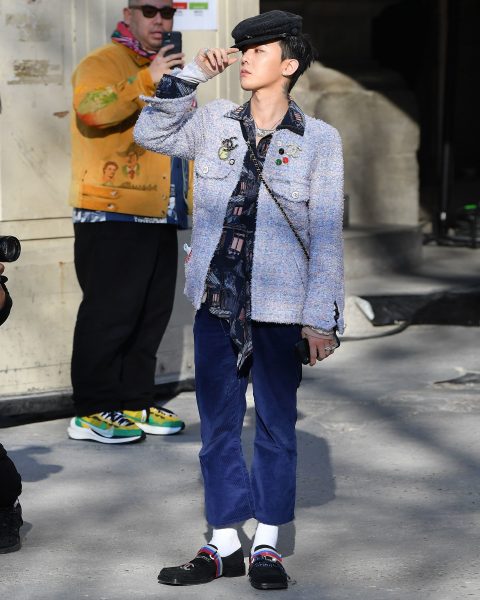 image: Getty
That's not all. What made the total look very unique, G-Dragon customized every piece with brooches, chains, and even graffiti on his flap bag (not all people would purposely stain their CHANEL bag). A CHANEL look that was characteristically G-Dragon's: unconventional, surprising, and rather… antique. A style statement that was his own and becoming fashion week's favorite appearance. One that being hailed by his fans (who always gathered to see a glimpse of his shadow during fashion week), the internet, and media alike.
READ MORE: HOW TO WEAR THE CLASSIC BLUE, PANTONE 2020 COLOR OF THE YEAR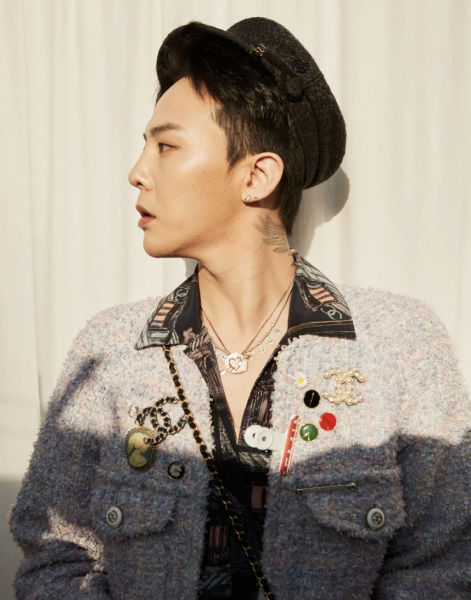 image: CHANEL
Shop CHANEL Resort 2020 collection at CHANEL Boutique, Plaza Indonesia.
---
big bang
blackpink
boyband
CHANEL
Chanel Haute Couture
fashion show
G-Dragon
jennie kim
k-pop
resort
spring summer
---