Cartier
Cartier is a luxury watches and jewellery brand that operated by Time International in Indonesia. Time International prides itself on its commitment to the promotion and appreciation of horological culture, luxury fashion, and lifestyle. Time International manages some of the worlds' most renowned brands and to date has nearly 50 brands under its wing. Learn more about Cartier brand below or discover more of Cartier Indonesia watches collections here.
---
About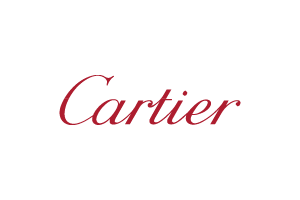 Founded in 1847, Cartier is one of the world's most esteemed houses of luxury. Today, the Maison is renowned worldwide for its high jewellery creations and watches, perfumes and prestige accessories – symbols of craftsmanship and elegance, quality and excellence. Cartier looks beyond the fleeting fashions of the day, forging a style out of its extraordinary history, travels and encounters with exceptional personalities. From the Love to Juste un Clou bracelet, the Santos de Cartier to the Tank watches, the Panther ring; Cartier is the reference for its design and savoir-faire and has been recognized as an invaluable pioneer for its creations, icons of rarity, style and craftsmanship.
Throughout its history, Cartier has established and maintained ties with the art world to stimulate its own creativity, by developing special relationships with artists. Actively encouraging contemporary talents with the launch in 1984 of the Fondation Cartier pour l'art contemporain, Cartier has scaled up art sponsorship and cooperation programs.
Available at this boutique