Bag trends are more fleeting than those of ready-to-wear, jewelry, or shoes. You might be wondering right now: what are the next IT bags? Well don't worry, we've got you covered! Move aside, mini bags and baguettes; a new form has arrived! Say hello to Crescent-shaped handbags! The best thing about the crescent-shaped bag? It's so classic and a must-have item in your closet since it comes in a timeless design that transcends through seasons and trends. If you weren't previously a fan, take another look at how we curated our favorite crescent bags and ask yourself, 'how do you like' the bag now?
FENDI COOKIE
When it comes to fashion, Fendi's love of food is undeniable. Fendi Cookie, a new bag in an oval form that makes you want to reach out and grab a piece or two, is back in the spotlight. Since there's no additional hardware or zippers, the Fendi Cookie is remarkably lightweight for its size (it weighs 240 grams, to be exact). Even if you prefer to carry it by hand, Fendi has fashioned it casually under the arm like a fashionable tiny hobo, but no one is prohibiting you from doing so. Full-leather bags in black, light blue, pink, or white with a large FF clasp are perfect for everyday wear. You may choose from three lengths on either side, so you can fine-tune it before heading out for the day. If you're looking for a Fendi purse that stands out from the crowd, go no further than this one. Well, the Fendi Cookie is a safe bet. What color will you choose?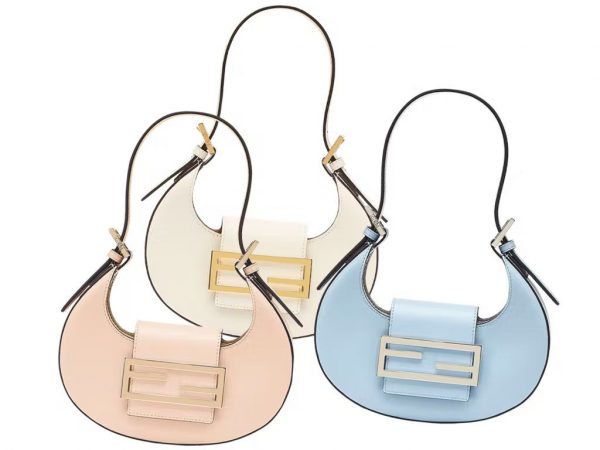 CELINE AVA
How do you feel about Celine's stunning new handbag, Ava? The Ava bag is a perfect example of Celine's mastery of their craft's technical and creative aspects. The French fashion house's distinctive Triomphe canvas was used to create this piece, which has golden accents and calfskin leather trim. In either hand or on the shoulder, the crescent moon-shaped bag may be carried comfortably thanks to its adjustable shoulder strap. This item, which is full of personality, has a modern look with a strong couture influence. For what it's worth, the Ava bag is a reasonably priced purse with a timeless style that will never go out of style.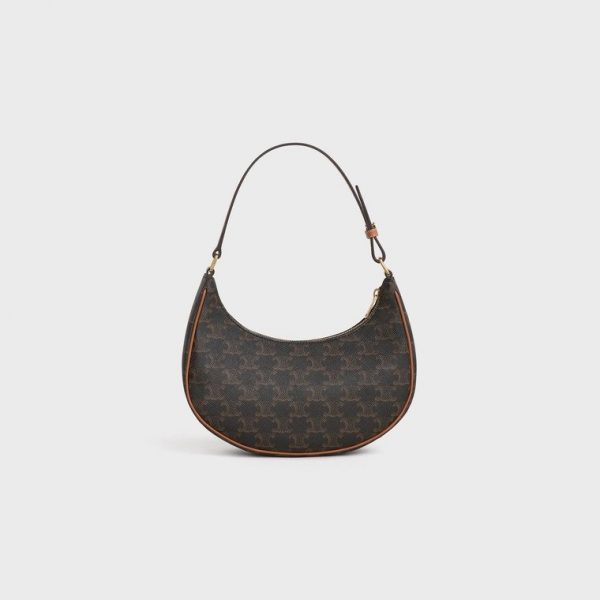 TORY BURCH 151 MERCER CRESCENT
Tory Burch 151 Mercer Crescent is inspired by New York City, where Tory Burch was created and is named after one of their newest boutiques on Mercer Street since it reflects the vibes of SoHo and downtown Manhattan. The shoulder bag has a retro vibe to it, with a compact design that fits well under your arm.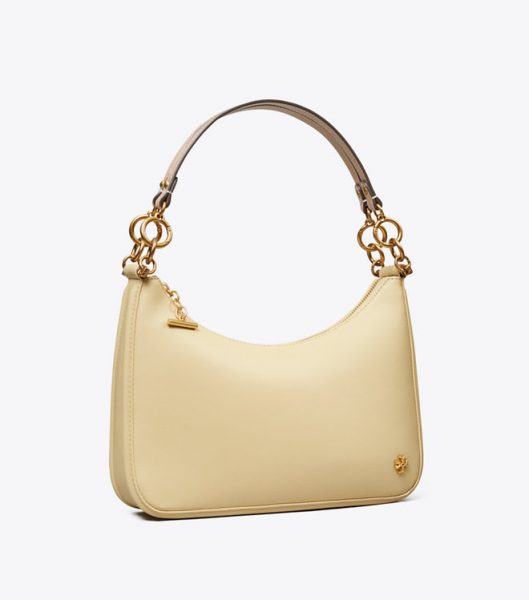 ---
celine
FENDI
HANDBAG
TORY BURCH
---