The new VSLING handbag from VALENTINO GARAVANI is bag lovers' latest object of desire. Available in a vivid palette of colors and a range of sizes, the VSLING handbags are perfect for that statement-making moment. Be it casual with denim and tee, or when you are wearing a dress and heading to an elegant dinner.
A-list celebrities have been seen carrying this compact yet sturdy looking handbag so effortlessly. From Celine Dion, Angelina Jolie, to supermodel Naomi Campbell. All on different occasions, personal style, and approach. Naomi carried her printed VSLING bag while wearing the same printed dress, and completed it with a pink cowboy hat. Celine Dion matched her gold bag with a playful fringed dress. While Angelina Jolie was seen taking her earth-colored VSLING bag for a casual stroll in an all-black ensemble.
So, based on the images below only, one could actually bring their VSLING handbag in at least five ways.
Caress it.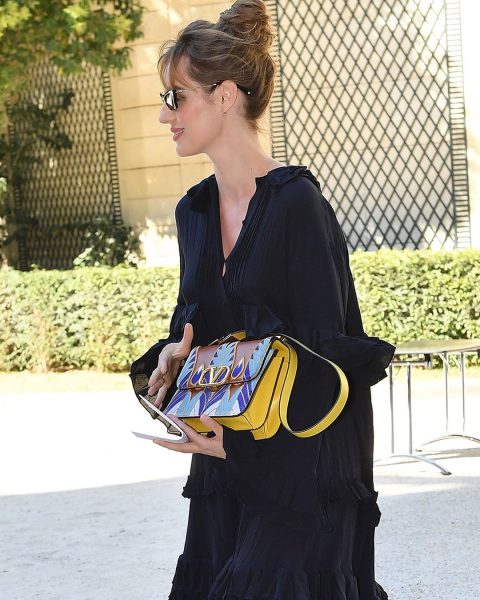 Louise Bourgoin
Grab it in one palm.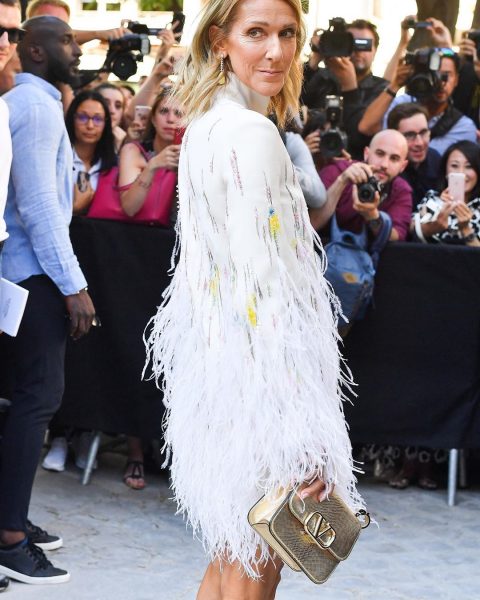 Celine Dion.
Hold the strap down.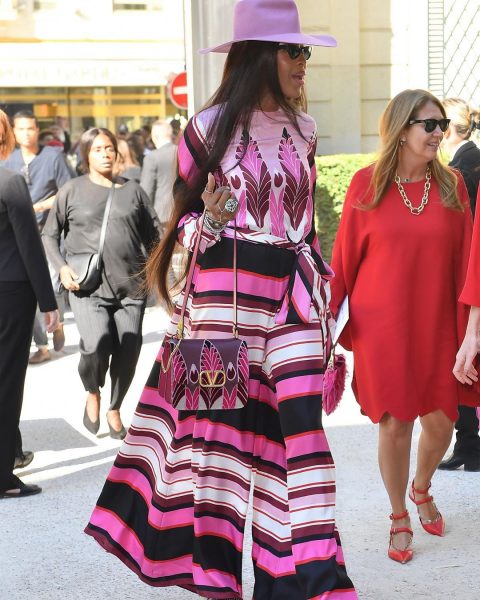 Naomi Campbell.
READ MORE: VALENTINO PRE-FALL 2019
Hug it like an envelope bag.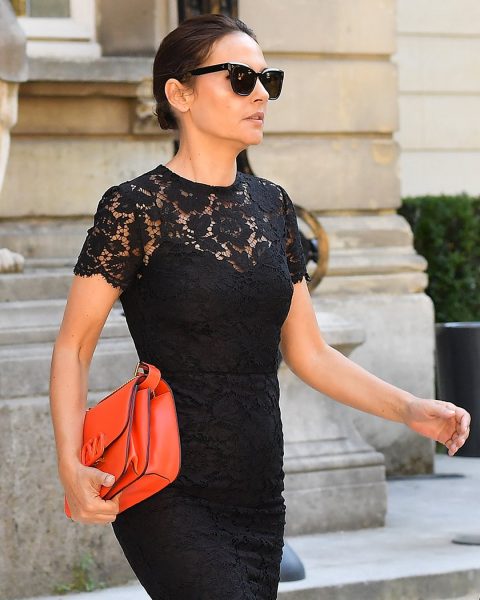 Virginie Ledoyen.
The classic one, on your shoulder.
Angelina Jolie, Liye Kebede, FKA twigs, Natalia Vodianova, Heidi Klum.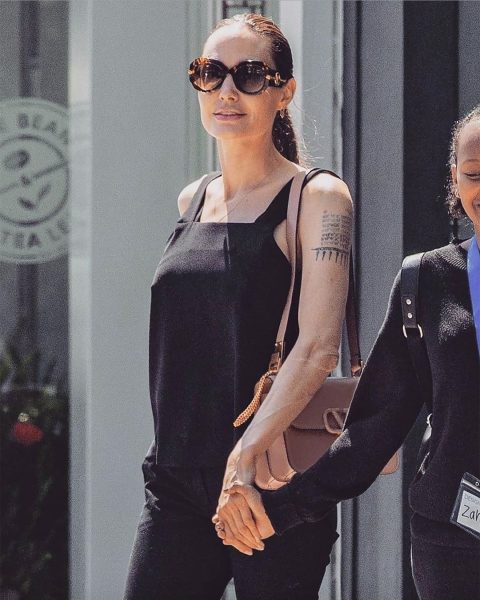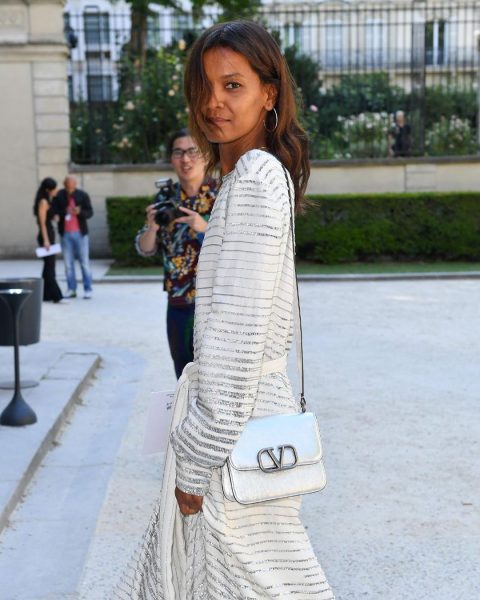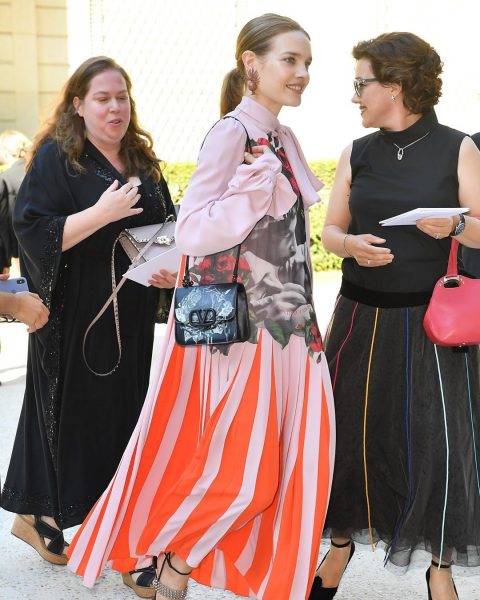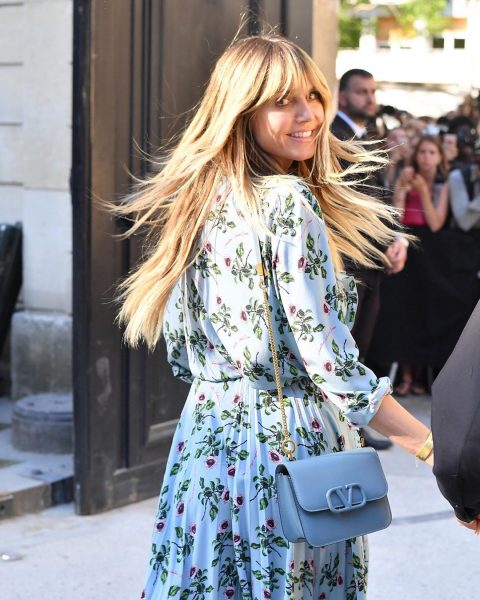 READ MORE: THE COVETED VALENTINO GARAVANI VRING BAG 
---
Angelina Jolie
Celine Dion
Maison Valentino
Naomi Campbell
Valentino
Valentino Garavani
vsling
---