Jakarta, 3 September 2021 – Time International is proud to congratulate Indonesian sport climbing athletes for breaking the world records at The 2021 IFSC Speed World Cup in Salt Lake City, Utah, USA. To convey congratulations on what have been achieved by these outstanding athletes, Irwan Danny Mussry, President and CEO Time International together with General Manager of Luxury Watches & Jewellery, Adhidarma Herman, hosted a private get-together with the highest compliance to health and safety protocols.
Attended by the athletes, Kiromal Katibin and Veddriq Leonardo, the director of Supersport Sensation International, Azwan Karim, along with the representatives of the Indonesia Sport Climbing Federation (FPTI), that Friday morning get-together was truly amazing, especially listening to the young athletes' journey for breaking the world records earlier this year, with all the challenges in these unprecedented times. Their story and journey were tremendously inspiring.
Kiromal Katibin, 20, who has been collecting medals in sport climbing since 2018, defeated both the previous men's Speed world record with the time of 5.25 seconds and his own teammate, a 24-year-old Veddriq Leonardo who finished in second position with 5,37 seconds in the qualification round of the 2021 IFSC Speed World Cup.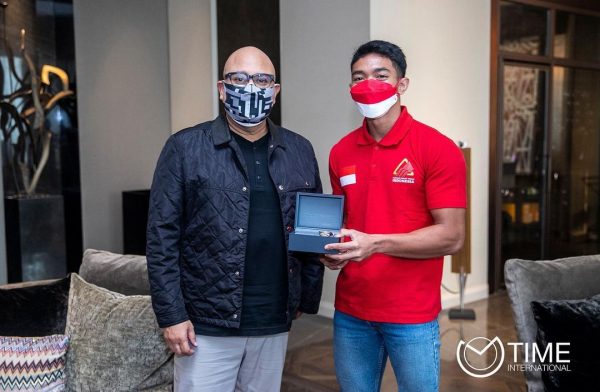 Veddriq Leonardo, who just joined the team for less than 3 years, has shown significant progress and remarkable achievements. Since 2018, he has won various competitions, IFSC World Cup 2018 in Russia, The Belt & Road ICMT in Shanghai, Asian Championship, and many more. In the final round of the 2021 IFSC Speed World Cup, Veddriq Leonardo successfully seized the new world record by climbing the 15-metre wall with the fastest time ever, 5,20 seconds.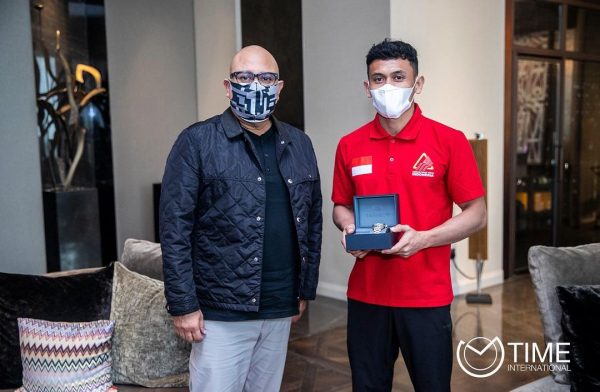 On this occasion, Irwan Danny Mussry together with Adhidarma Herman, presented the athletes selected TAG Heuer by INTime timepieces as a token of appreciation. To these two talented athletes, the Time International & INTime family sincerely wish great success in the future and hope that their hard work, willpower and achievements can continue to inspire many.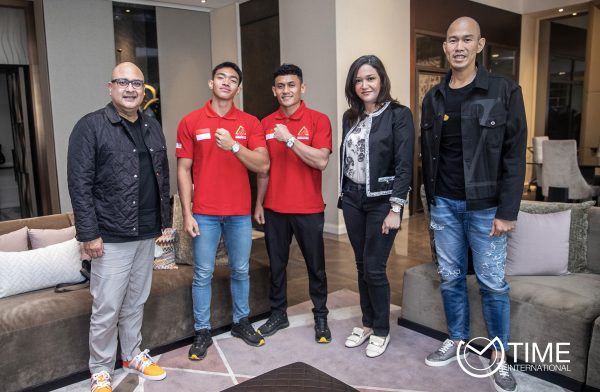 ---
IFSC speed world cup
Irwan Mussry
Kiromal Katibin
sports climbing
Veddriq Leonardo
world record breaking athletes
---