Jakarta, 3 September 2021 – Time International is proud to congratulate Rizky Juniansyah for breaking triple world records during the 2021 Junior World Weightlifting Championships.
Rizky Juniansyah is making a name for Indonesian weightlifting after he performed a powerful force weighing 155 kg in the first batch of "Snatch" and followed up with 194 kg of "Clean & Jerk". His father who is also the Chairman of Indonesia Weightlifting Association (PABSI), Muhammad Yassin, expressed his pride towards his son who won 3 gold medals in Tashkent, Uzbekistan.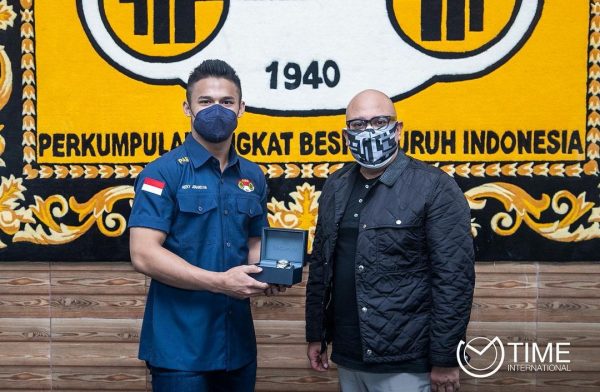 Celebrating and supporting this achievement, Time International President and CEO, Mr. Irwan Danny Mussry together with General Manager of Luxury Watches & Jewellery, Mr. Adhidarma Herman, presented exclusive timepieces from INTime to the young athlete and his respective coach and manager M. Rusli and Pura Darmawan in a private get-together located at PB PABSI, Central Jakarta.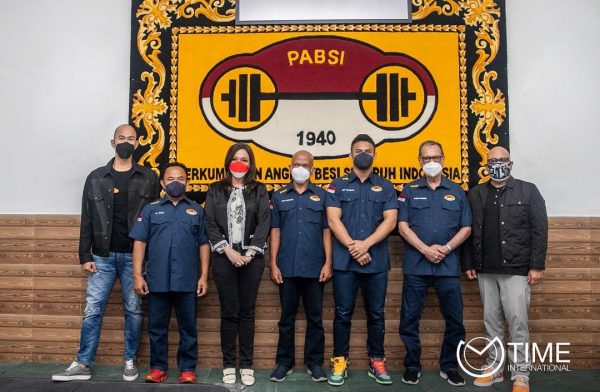 ---
Indonesian athletes
indonesian weightlifting
Irwan Mussry
Junior World Weightlifting Championships
rizki juniansyah
Time International
world record breaking athletes
---