When talking about luck or fortune in the new year, one might never consider fashion as part of the discussion. However, the charm of pulling a certain trend (especially the ones we initially did not even dare to face) in the new year, could take us to that new frontier. The new attitude that we might not realize is in there, waiting to be unveiled. The new you with so many potentials for success, but was not triggered enough to break free. Cause we know, most times we built these invisible walls that prevent us from growing to be the best version of ourselves.
So, what's your sign? Find out below the top style tips for you this year!
Aries

As a fire sign, Aries people are advised to calm down this year. Preserve your energy to prevent burn out. Put a lot of thoughts in all your actions, always think before you speak. It's a great year to expand your business, but don't be greedy. When you are relaxed and not pushing everything, Aries is expected to have a more fruitful year. Your professional life is likely to bloom and you will be feeling considerably more confident about the future. To help you stay focus, wear something that could be a balance between being serious and casual at the same time. Your outfit is feeling casual, but you know you mean business.
In picture: Tory Burch Spring Summer 2020
Taurus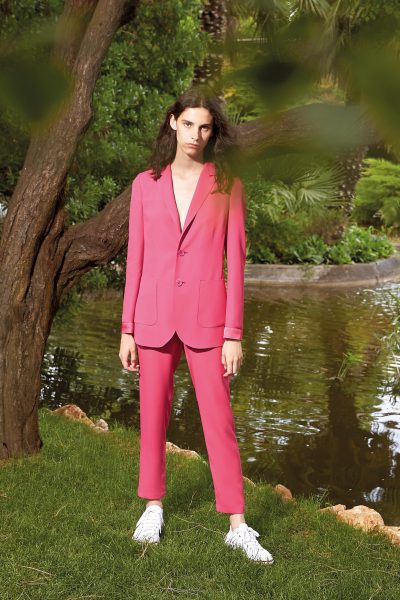 Just like Aries, Taurean is also advised to slow down and get more organized. Clean up! Who knows by opting to more simple and sleek fashion items like a chic blazer that could go with everything in your closet – from palazzo to denim, that creative juice would flow easily and business would work for you in 2020?
In picture: Red Valentino Spring Summer 2020
Gemini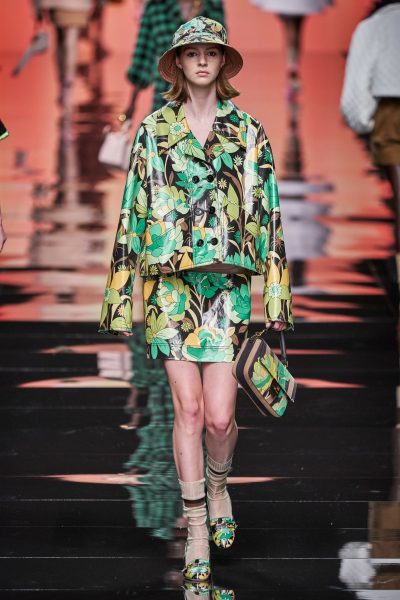 It sounds like a re-start year for Gemini. How to do it? Avoid gossip, avoid low vibe people who gossip. Practice mindfulness. Try to reduce the toxic habits been holding you all these years and wear something that would strongly remind you of this commitment to purify your path. Wear something white (or even all white), or go the other way, wear vibrant nature prints as a metaphor for the clean state of mind you've been pursuing.
In picture: Fendi Spring Summer 2020
Cancer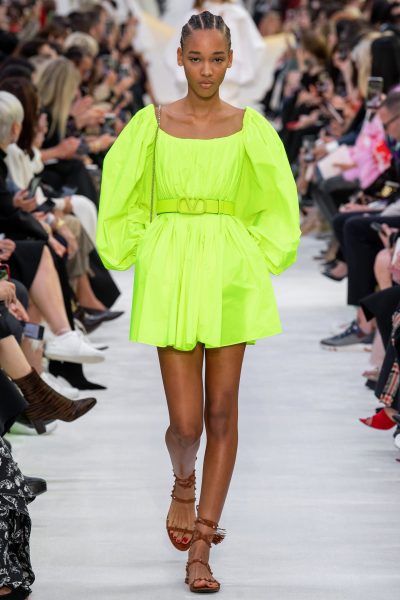 It's time to change the toxic habits, but it's okay to do it one step at a time. You are right where you belong, and there's no use in blaming people around you, or yourself, for things that happened – they meant to happen. Be optimistic of the new year, wear bright colors that express your positivity and new drive for success.
In picture: Valentino Spring Summer 2020
Leo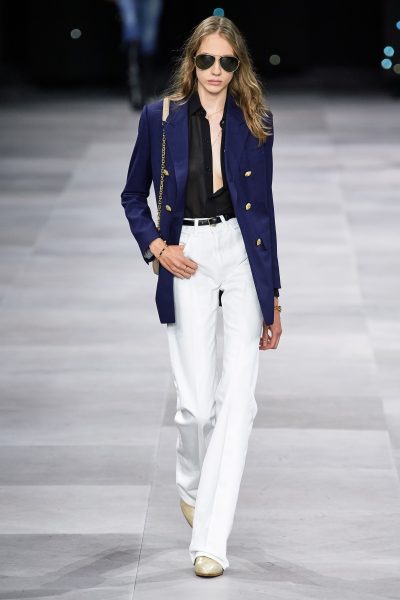 Some life changes needed to be made. You have to be more efficient this year and that started with loving and trusting yourself more. Once you do that, you'll feel more empowered and ready to engage more in the world around you. The quest to expand your connections require an equally empowered classic blazer to be a part of your wardrobe. Find that blazer!
In picture: Celine Spring Summer 2020
Virgo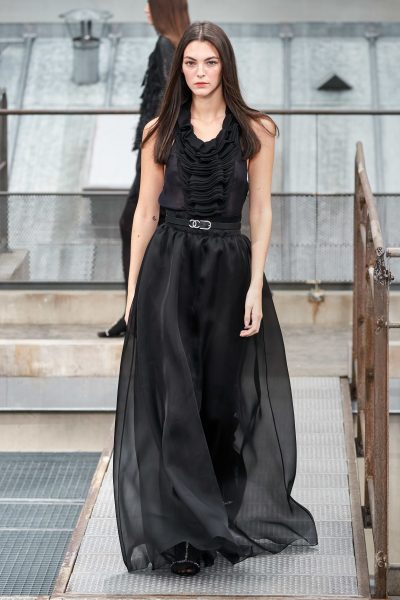 Leave that comfort zone, actualize any goals and projects you've been thinking about for far too long. This is an excellent year to do it. Don't over control everything, take a risk. This might be the year to try something new to broaden your perspective. Like maybe, trying a very feminine dress outside your usual favorite pants and blouse combo.
In picture: Chanel Spring Summer 2020
Libra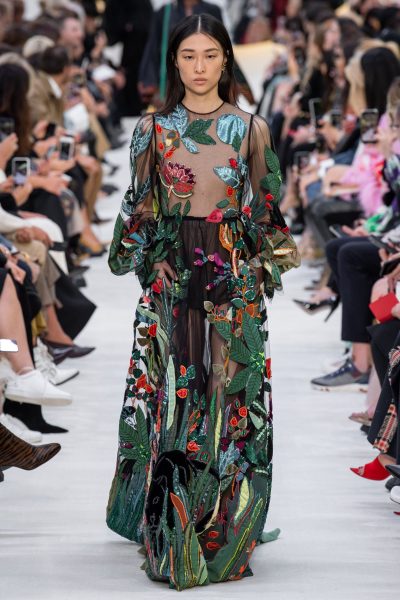 There's an important call to balance your personal and work life. Make sure these two don't overlap with each other.  There will be more time to do the things that you want to do. It's a great year to focus on yourself. Take care of that relationship, make time to realize your long-overdue travel plan. While you're at it, dressed nicely. A comfy evening kaftan or a glam sheer dress for a tropical night out should be ready in your luggage.
In picture: Valentino Spring Summer 2020
Scorpio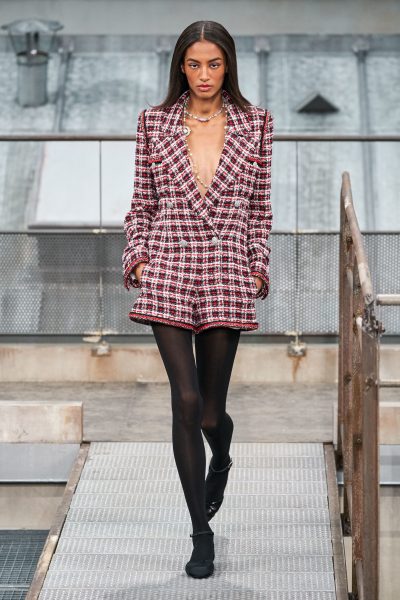 This year will be a busy, exciting year for Scorpio. You might want to try some form of meditation or yoga to elevate your focus in pursuing your goals this year. There's also a possibility of moving to a new place or adding income as you work from home. You will be busy, but a good thing you enjoy working hard. You are ready to take on big projects! The big projects and these upcoming opportunities do sound like you need to elevate your style game. Investing in a classic item like the CHANEL tweed jacket that you can dress up or dress down is a good idea.
In picture: CHANEL Spring Summer 2020
Sagitarius
You are super ready to pursue security and comfort; hence you are likely to make bigger decisions about material resources during this period – avoid careless attitude towards money. Stay focused when there are too many things on the plate. And since it looks like 'settling down' is in your agenda, why don't you invest in some comfortable pieces that will stay forever in your wardrobe or your future closet? Like a flared-jeans, white blouse that goes with anything, and a classic camel coat that would last a lifetime if you take care of it well.
In picture: Celine Spring Summer 2020
Capricorn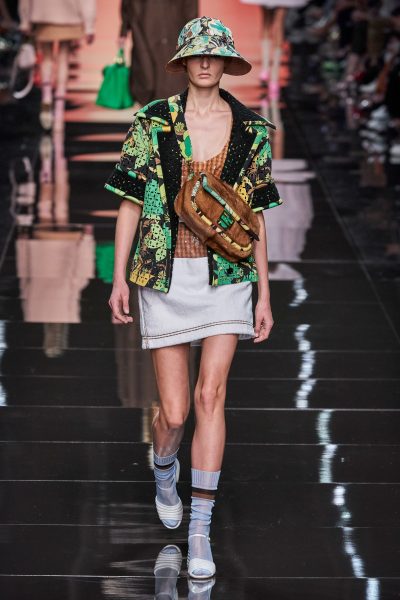 Most people are likely forgetting to take care of their bodies when they're super busy. This year, always find a way to move that muscle, shed some sweat! You'll find that keeping an active lifestyle is not only good for physical health but also emotional health (a currently popular theme in modern life). Embracing your new-found athletic persona, why don't gear yourself with the trendiest sporty look or inject some sporty elements in your daily looks.
In picture: FENDI Spring Summer 2020
Aquarius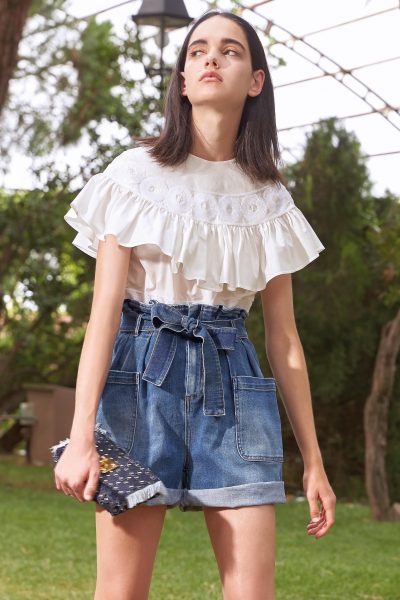 You have been very busy last year, that the key takeout this year is knowing when to stop and take a rest. Go enjoy art, attend a music festival or a concert if you want to. Joining a volunteering program could be another alternative. Something very different than your usual fast-paced schedules. But you can also do the opposite, go somewhere where you can be alone and enjoy complete solitude. These moves would help you to come back strong. And if you know which open-air music concert that you will attend this year, get some music festival appropriate looks like a combo of denim shorts and a white ruffled top.
In picture: RED Valentino Spring Summer 2020
Pisces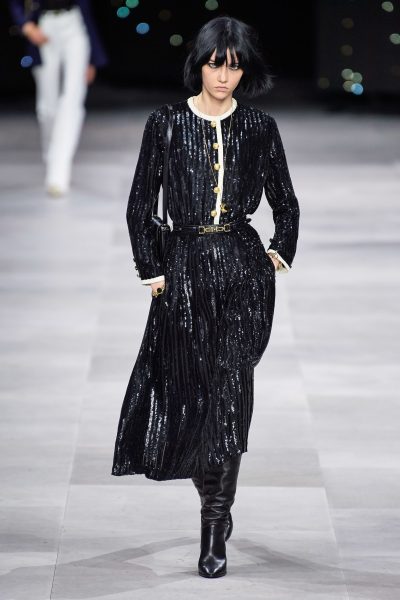 One constant challenge for Pisces is getting out of their limbo. But this year, apparently you realize you need to get out of that confusion and get real with yourself. If you need to practice something like yoga to raise your self-awareness then do it. It's the year to manifest those dreams and walk away from disillusionment. What's better than knowing that you are eventually connected with the real world, and having full control of your life. Celebrate this newfound freedom by wearing something full of the statement but also dreamy at the same time, like a sequin dress?
In picture: Celine Spring Summer 2020
---
celine
CHANEL
FENDI
red valentino
Spring Summer 2020
star signs
TORY BURCH
Valentino
zodiac
---