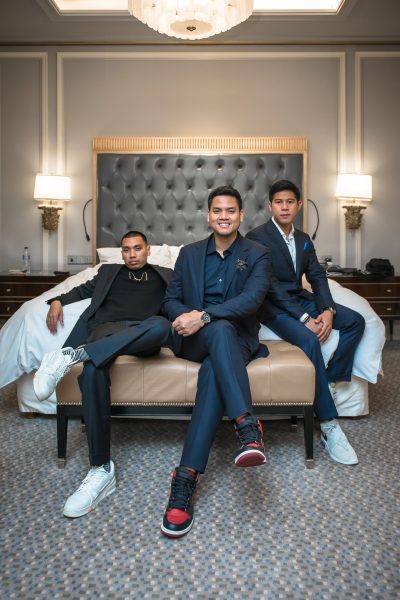 RAN has been consistently entertaining the Indonesian public since the group was founded in 2006. The pop-rock band infused elements of jazz, R&B, funk, and hip hop in their albums and performances, offering fresh sounds in the Indonesian music scene. With some very vibrant influences in their music and their youthful attitude, RAN was frequently seen in high street brands (never missed the sneakers, their signature until now).
Having a career spanning over a decade, it's very interesting to see the evolution of RAN 's style as a group. Not only their style actually. An avid fan might also notice the shifting on the group's musical influences. Some might call it growing up – as all the members (Asta, Nino, and Rayi) are all hitting 32 this year.
With the group's dynamic DNA in music and style, their stage presentation tends to always be unpredictable. Hence, it's equally interesting to observe the selections of brands they decided to wear for performance or for a magazine shoot. Yet, one can always tell that those styles fit for RAN's attitude. Bold, colorful, and brave.
The group is frequently dressed by Time International brands, showing a strong connection between RAN and the fashion world. Not a new thing, considering the inseparable bond between entertainment, music, and fashion itself. Dressing up is a part of creating the entertainer's identity and soul. The interesting part should be observing how the different brands being chosen by this group also delivering a different charm – each time.
View this post on Instagram

For example, last June RAN toured in Europe wearing several loud looks from DIESEL. The chosen looks felt strong yet casual. Heavy on the streetwear, a great match for the dynamic stage they used to deliver to their fans.
READ MORE: CHICCO JERIKHO AND THE QUEST TO GET THAT PERFECT SUIT
Later around October, the group was featured by Majalah Dewi wearing selections from DIESEL and VALENTINO. The DIESEL looks were sporty, while the VALENTINO denim jackets they wore match each member's personality.
View this post on Instagram
Last week, the group performed for The Time Place 20th anniversary at Four Seasons Hotel, Jakarta. This time, they were dressed in suits provided by ZEGNA. Not often people see them in sleek looks but RAN adjusted the looks by adding sneakers and a proper amount of blings from gold necklaces and watches. Dapper? Definitely. Still in RAN's elements? Absolutely.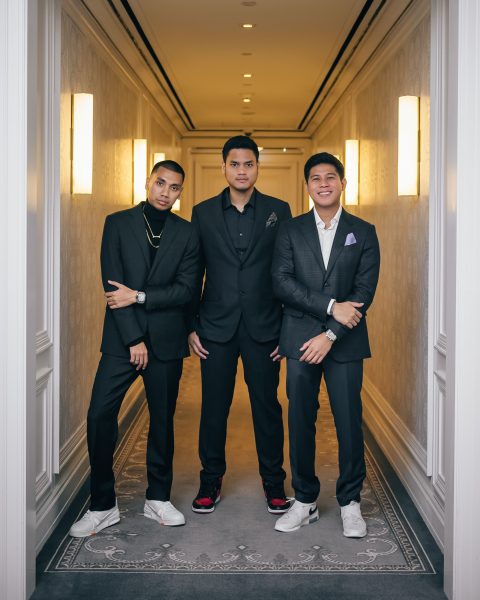 With 13 years in their portfolio, RAN is now a grown-up group. The ability to always create classic hits, staying in their elements, and pairing all those youthful performances with the same strong and well-curated style are skills that took time to flourish.
---
DIESEL
RAN
RAN FOR YOUR LIFE
RAYI ASTA NINO
THE TIME PLACE
THE TIME PLACE 20 ANNIVERSARY
Valentino
zegna
---