On the day of his flight to Paris to attend the CELINE HOMME Summer 2023 show, K-drama star Park Bo-Gum surprised fans and fashionistas alike with his choice of bag – the CELINE Triomphe. The ever-classic handbag's popularity has risen over the past year and is seen worn by many "it girls" and fashionistas.
And of course, the over-the-roof popularity of the bag is caused by Park Bo-Gum's flight mate that day, CELINE's Global Ambassador, Lisa from Blackpink. With its rather small dimension, the CELINE Triomphe might not be a perfect travelling bag for most guys because it obviously can only bring the most essential objects by the owner of the bag.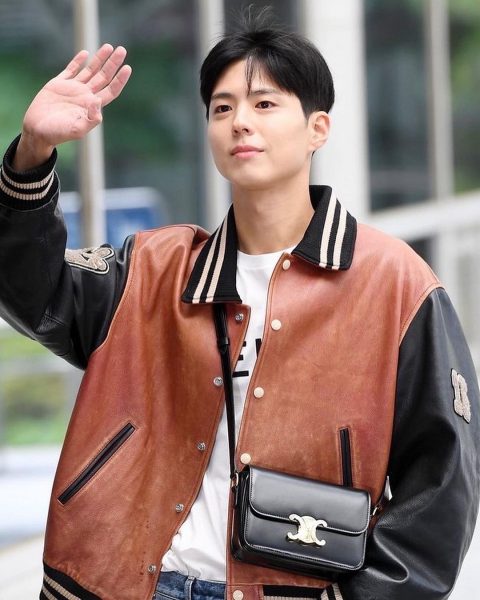 Observing this man with a woman's handbag phenomenon is a testimony that there's actually no certain limit on the usage of a product. Whether a bag is too feminine for a man, or a shirt is too masculine for a woman – really depends on your preference and your character. If you can vibe with the object, it will look good no matter what.
Bo-Gum styled his CELINE Triomphe with a slouchy leather varsity jacket and blue denim. Creating quite a contrast with his small handbag. Plus, the actor is a tall man, and with the wrong styling, all these elements on his look would not look perfect together. But he made it work.
---
blackpink
celine
celine triomphe
lisa blackpink
park bo gum
---