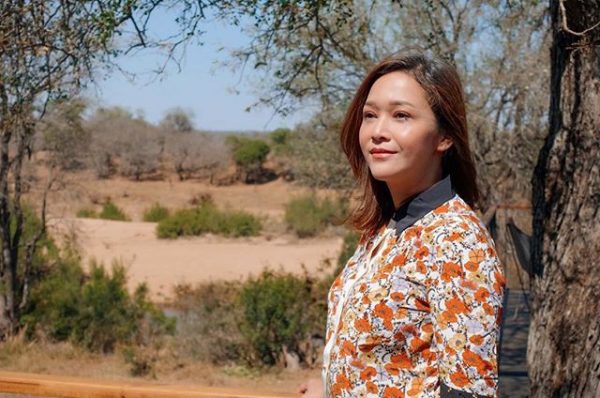 Music producer and entrepreneur Maia Estianty just completed her two weeks-long trip overseas. From her social media feed, everyone could see that during her trip she was accompanied by her husband, Time International President and CEO Irwan Mussry, and some very close friends.
The trip was divided into two parts.  The first week, Maia and her husband went to Mecca in Saudi Arabia for Umrah. While for the remaining week, the couple headed to South Africa and Mauritius for some very luxurious safari-themed summer excursion.
READ MORE: CELEBRITY AND INFLUENCERS DRESSING AUGUST 2019
Boasting 13,8 million followers on Instagram, naturally one will always pay attention to what Maia would wear in every occasion. And, since it's her first time in the African continent, it's fun to see Maia put on several safaris looks for her outdoor adventure with the crew. Her style in the wilderness might remind us of the fictional character Indiana Jones, who's always in his mix of khaki pants, leather jackets, and hat.
However, Maia also wore several other looks that went in a different direction with her tomboy safari style. The dominantly feminine looks were comprised of blouses, skirts, tee-shirt, also printed tops from Tory Burch, and REDValentino respectively. Maia was spotted wearing these rather casual date night looks when being photographed with her husband in South Africa, and while out and about in Mauritius (East Africa). Undeniably evoking a particularly romantic mood, Maia's feminine ensemble felt breezy enough as the summer is heading towards the end.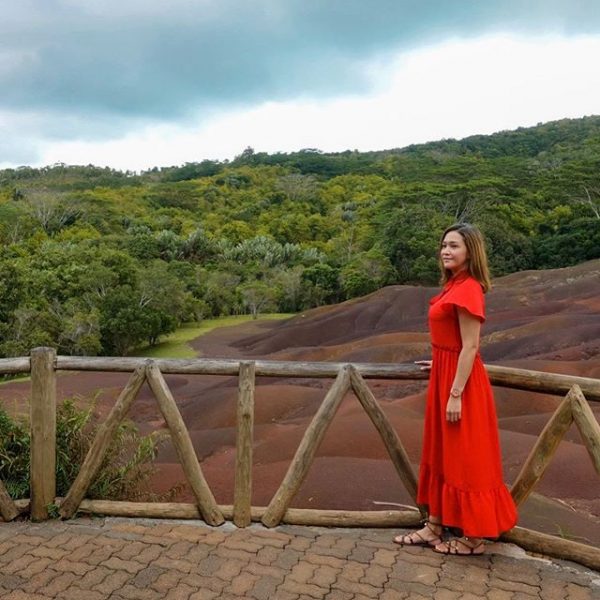 READ MORE: THE COVETED VALENTINO GARAVANI VRING BAG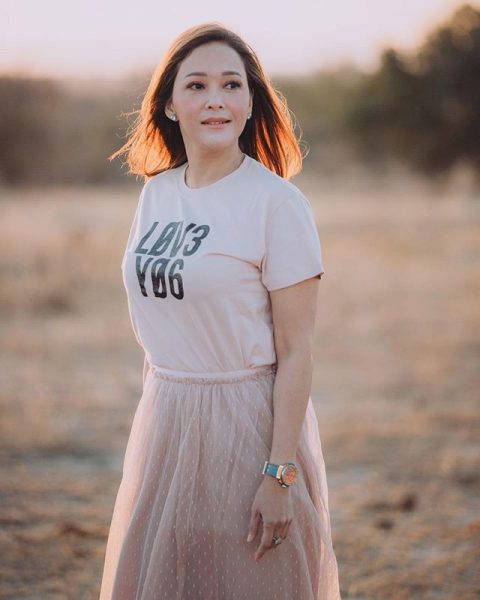 The colors were ranging from soft peach pink to bold red, while the prints were from illustrative (REDValentino) arrows to vibrant orange floral prints (Tory Burch). Huge contrast compared to the monotonous safari looks. The dresses felt more playful and within Maia's actual style spectrum (seen from many of her Instagram posts) – although she admitted that she's more of a tomboy. And one cannot deny that these feminine looks brought out particular nuance against the natural African backdrop.
Loving the vibrant prints and colors of Tory Burch? Visit the stores at Plaza Senayan, Pacific Place, and the latest and also the largest one in Senayan City. Or RED Valentino's overall feminine attitude is more right up your alley, head to the boutique at Plaza Indonesia.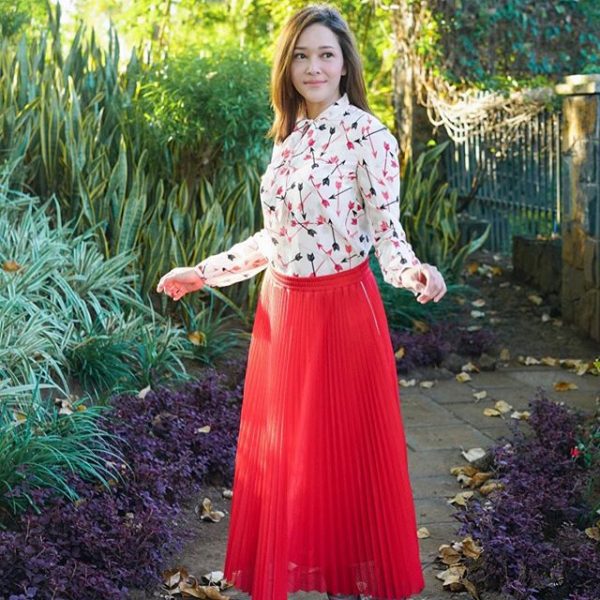 ---
africa
feminine
holiday style
Irwan Mussry
MAIA ESTIANTY
plaza indonesia
red valentino
TORY BURCH
tory burch boutique
travel
Umrah
---