Nothing could replace the feeling of watching a live fashion show on the real runway. Aside from the main resource of the upcoming trend, the runway is also the source of finding great styling ideas. Many brands are working with renowned fashion stylists to create a mix and match of looks that would determine how most of us are wearing our clothes.
And let's not deny the facts that many of us are always confused with what to wear to the office every day, hence the runway looks are the perfect source of inspiration. Trends always evolve, and the fashion items are being reinterpreted each year. Giving birth to new looks that basically are classic items – elevated. It could be the change of colors, additional details, to new silhouettes.
READ MORE: LUNA MAYA IS READY FOR FALL WITH TORY BURCH
This time around, let's look at the fall-winter 2019 runway looks for your next office wardrobe inspirations. Specifically from Chanel, Tory Burch, Fendi, Valentino, and REDValentino. Some keywords to look for: smart, stylish, and sophisticated. After finding the office appropriate looks from the runway collections, the next step is to find the look-alike items in your existing wardrobe. Plus point if you could actually afford the runway collections.
VALENTINO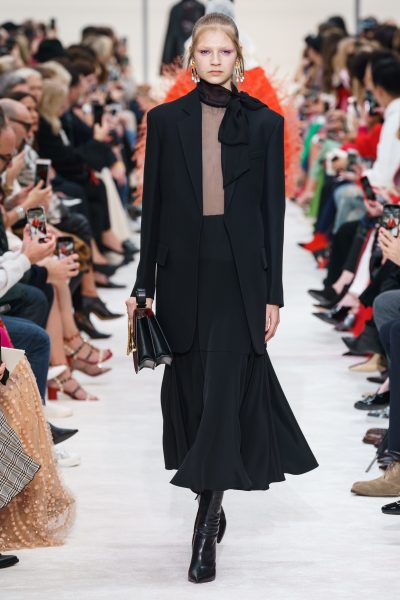 Pair an oversized black blazer with a long black skirt. Make sure the skirt has details that could twirl on the bottom (pleats, ruffles, etc). You could add a chic black bow on your neck. Wear this look with black boots and a white blouse. Chic!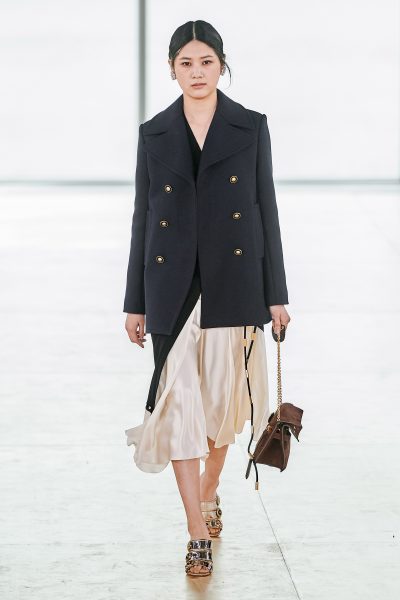 Not very much different from the previous styling, try pairing your oversized blazer (try Navy this time, instead of black) with A-line skirt in bright colors like gold or silver. If you haven't got the navy blazer, try to shop one which has big gold buttons. Complete this look with smart strappy sandals.
RED VALENTINO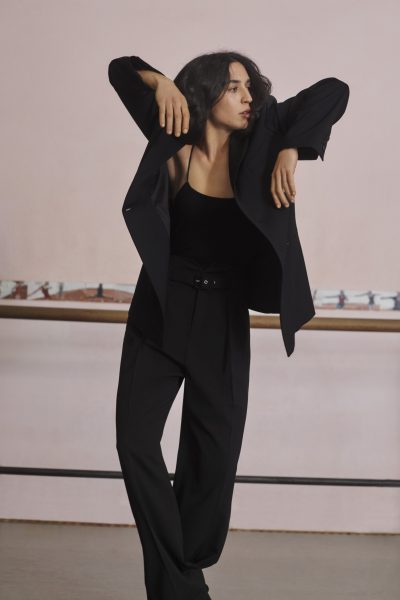 Another idea with an oversized blazer. This time you could try pairing the blazer with equally comfy high-waisted tailored pants. Wear this look with a black blouse or black camisole top. Complete this look with contrasting bright color pumps, like red, yellow or blue. You could also opt for bright color blazer and pants instead of the classic black or blue.
READ MORE: CELEBRITY AND INFLUENCERS STYLE OCTOBER 2019 GALLERY
CHANEL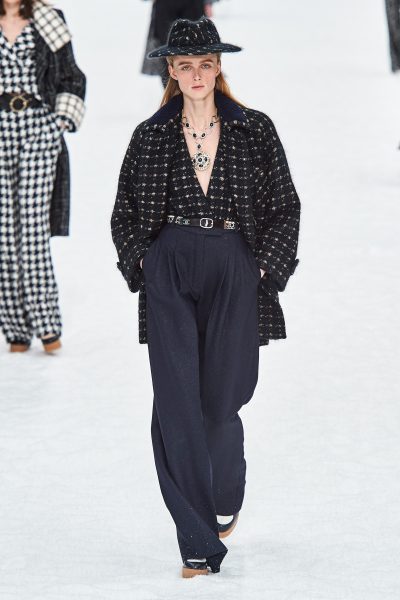 Just a slight change to the previous styling, replace the one tone blazer with another blazer made from tweed. Wear this look with a blouse, or a tweed shirt, complete with a necklace and a chic slim belt. What we look for is the chic contrasting tone from the pants and the blazer.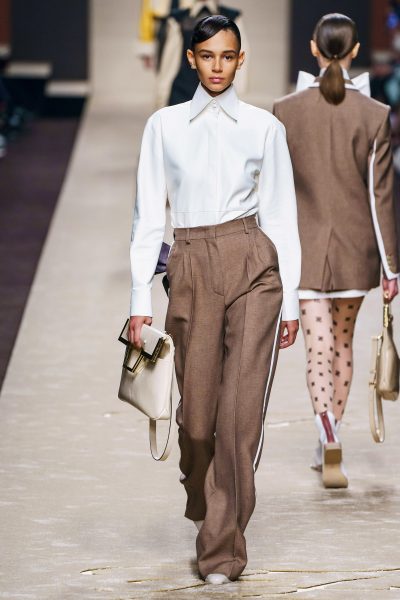 For the last idea, let's keep the loose or baggy tailored pants, remove the blazer, and find yourself a sleek white shirt with voluminous sleeves and structured collar. A plus point if you already have a baggy tailored pant with white side linings that give us the modern sporty vibe.
Looking for office looks inspirations from the runway could be the new fun activity before bedtime. Find looks that you know you can pull, love to try, and you have the items already in your wardrobe. Its always nice to wear things that boost your confidence at the office, right?
---
CHANEL
fashion runway
fashion show
FENDI
office looks
office wardrobe
red valentino
TORY BURCH
Valentino
---