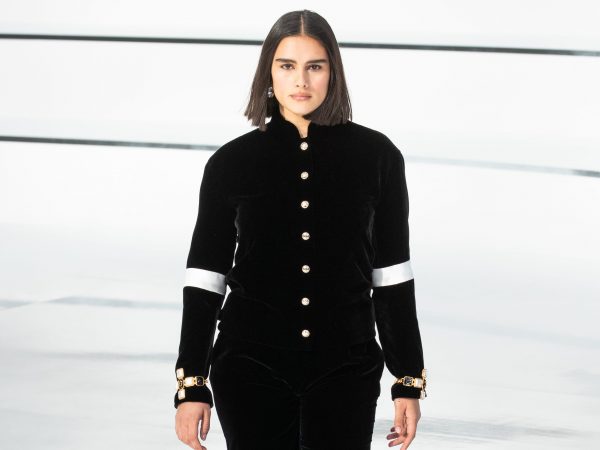 In what might be a historic moment, Virginie Viard's Autumn/Winter show for CHANEL included 26-year-old Jill Kortleve. Kortleve is the first plus-size model to walk for Chanel in over a decade, since Crystal Renn. Renn walked in the brand's 2011 Cruise Collection show in May 2010, reported Glamour.
"I can't believe this just happened but… to end this fashion month, I walked my first fashion show for @chanelofficial. I'm so thankful for this moment to happen and for everybody who made this happen," she wrote. "There's a much-needed change happening on the runway and I'm proud and feel grateful to be a part of it. I truly hope that in the future I get to see and work with many more models who used to not fit the briefing," Kortleve wrote a lengthy gratitude message on her Instagram following her CHANEL runway debut.
Kortleve has been making appearances at a number of major shows recently and she is at the forefront of a movement to change the way women are represented on the runway (alongside very few other 'curvier' looking models. It was an important step for the fashion world (and CHANEL) which constantly facing the diversity and representation issue in the past few years.
---
CHANEL
chanel fall winter 2020
jill kortleve
plus size models
runway
---