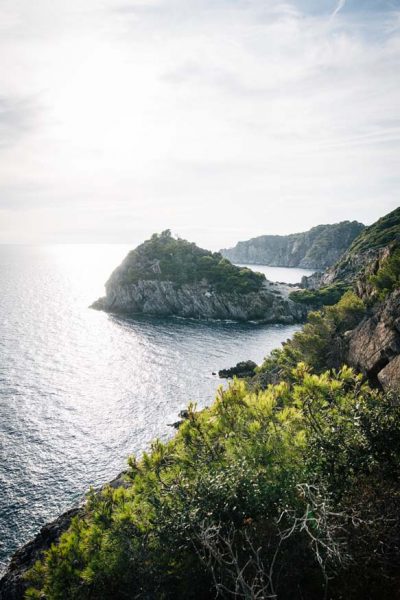 When you set foot on the island of Porquerolles, you forget to put your shoes back on.
Perhaps it is because you never quite leave the sea behind as it is always there, mingled with each gust of air and each waft of scrubland.
Nestled in the custody of Fort Sainte-Agathe, the village of Porquerolles reflects the island's gentle pace of life.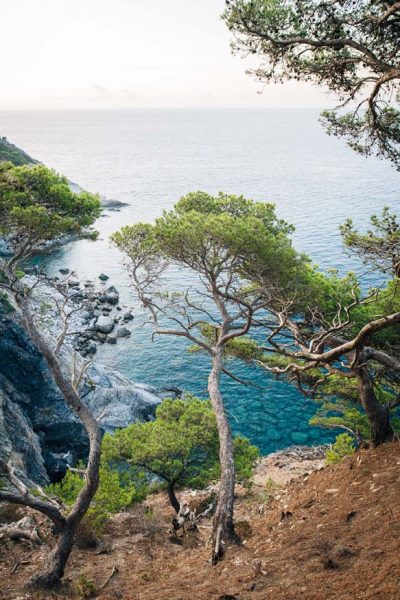 A paradise island as a wedding gift? An exceptional present to say the least, but this is one of the many unusual things about Porquerolles.
Destroyed by fire at the end of the 19th century, the island was put up for auction and acquired by François-Joseph Fournier in 1910.
This man of many lives, the son of a poor Belgian boatman, who became fabulously rich thanks to his discovery of the biggest steam of gold in Mexico,
was the sole buyer.
This gem of an island would be his wedding gift to Sylvia, his beautiful young wife. Under their visionary and watchful eye, the island affirmed its
agricultural character. It sprung back to life; an oasis in the middle of the Mediterranean. The vine populated its gentle slopes and fuelled the chatter in the village.
In 1957, the island was divided up between the four Fournier daughters. Each one received a plain.
Three of them progressively sold their inheritance to the French Government, who bought their planting rights, but Lélia le Ber, born Fournier, fought
to keep her land and replanted vines on the Brégançonnet plain.
She passed on the estate to her son, Sébastien Le Ber, who is perpetuating the family business and developing this vineyard that is symbolic of the island.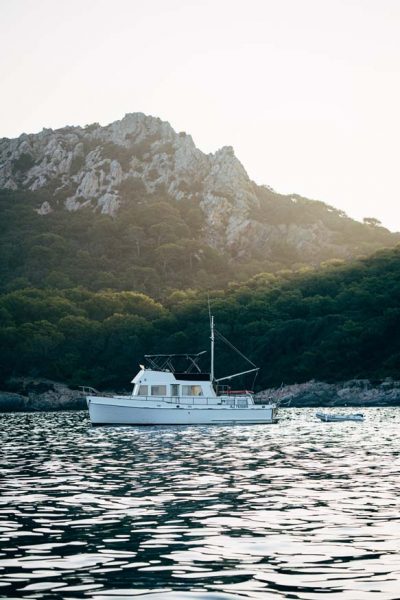 2019, after many fulfilling years as a wine producer and a sailor, Sébastien entrusted this heritage to 

CHANEL

, thereby opening a new chapter in the story of Domaine de l'Ile.
The unique character of the Island of Porquerolles extends well beyond its history and that of the wine estate. The land and sea are protected, listed areas.
The purpose of the Parc National de Port Cros, created in 1963, is to protect the local natural and cultural heritage and landscapes.
Lying in the heart of the park, as well as in other areas attached to it, Domaine de l'Ile will continue to ensure that its activity is
fully aligned with this quest to preserve biodiversity, by managing its vineyards in an
agro-ecological manner.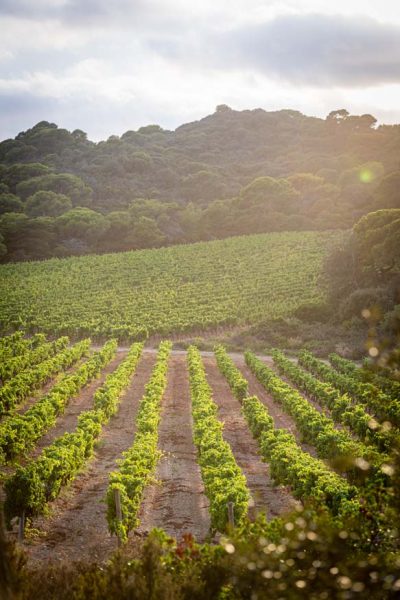 Thanks to Sébastien Le Ber's hard work, the vineyards have been certified as organic since 2015. In this extraordinary natural setting, our ambition is not only to ensure
that the wine estate continues to take an environmentally-friendly and eco-responsible approach, but also to support local policy and initiatives relating to ecology
and the preservation of the local area.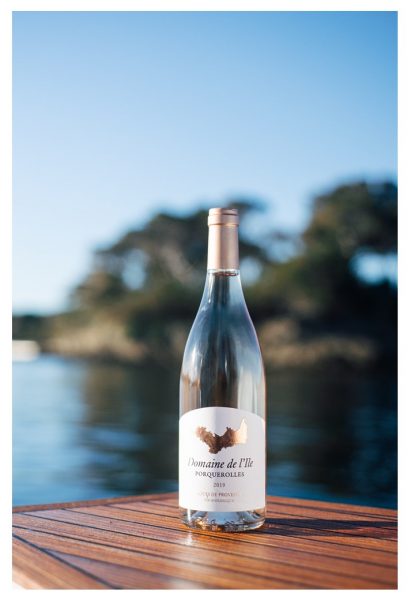 ---
CHANEL
Domaine de l'Ile at Porquerolles
Mediterranean
Rose
village of Porquerolles
wine
---