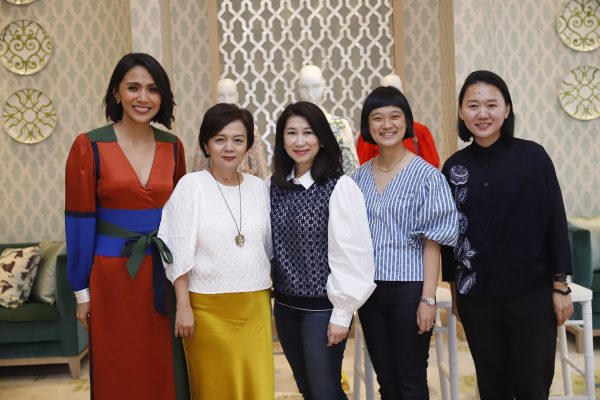 Celebrating International Women's Day 2020, Tory Burch and Femina magazine hosted the "Women Leading Change" talk show. The very enriching talk show took place mid-March at the Peacock Lounge, Fairmont Hotel, Jakarta, and gathered some very influential figures – all of whom were women, of course.
Hosted by former TV anchor Andini Effendi, the talk show panel consisted of Silvia Halim Construction Director PT MRT JAKARTA), Catherine Hindra (Chief Food Officer, Gojek Group), and Shannon Hartono (Vice President, Time International). With dozens of other women in the audience, these women leaders discussed many issues frequently faced by women in the workplace. From how working in a team with different age gaps, how the current women leaders facing their own challenge at home and the classic workplace issue: the balancing act as a boss and colleague.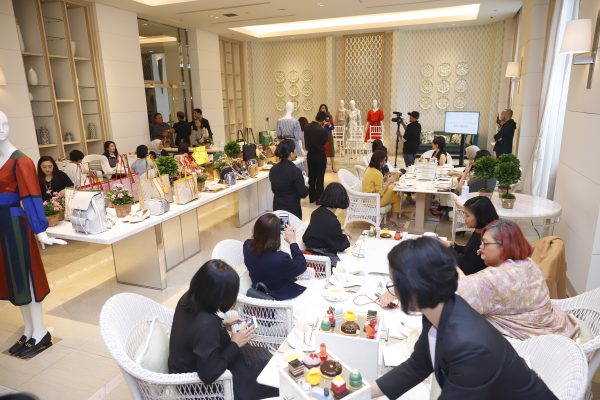 These topics were in line with the Tory Burch Spring Summer 2020 campaign "Walk the Walk. The campaign builds on the Tory Burch Foundation's Embrace Ambition global initiative. Launched in 2017, the global initiative was all about the importance for women to embrace their ambition. In which for Tory, embracing ambition means empowering other women.
READ MORE: TORY BURCH SPRING SUMMER 2020 COLLECTION
During the talk show, the guests could also observe closely Tory Burch Spring Summer 2020 collection (especially the accessories line) exhibited in the middle of the Peacock Lounge. The vibrant collection was inspired strongly by the late Princess Diana's signature styles – a figure Tory herself really looked up to.
---
embrace ambition
fairmont hotel jakarta
femina magazine
talk show
TORY BURCH
tory burch spring summer 2020
Walk the Walk campaign
---