Indonesian actress and singer Mikha Tambayong loves her new T Monogram bucket bag from the Tory Burch Spring Summer 2021 collection. Not only compact, but the color of the bag is also a plus point for the young celebrity – who is apparently a big fan of blue.
The T Monogram is Tory Burch's signature classic pattern for Spring Summer 2021 collection inspired by traditional quilting and influenced by the brand's iconic logo. The logo is a graphic design element. A classic serif T and its mirror image encased in a circle, inspired by the geometry of Moroccan architecture and interiors by David Hicks.
For the Spring, Tory reimagined the iconic logo with a classic pattern, traditional quilting, and extremely soothing colors that are perfect for the moment. Form meets function in a beautifully-designed variety of silhouettes done in leather, classic jacquard, and embroidered jacquard embroidery.
Watch the video to find out what are the essentials that Mikha always carries these days in the T Monogram bucket bag. The bag might look small, but it surely brings a lot of stuff. Interested to explore the T Monogram collection? Click the button below.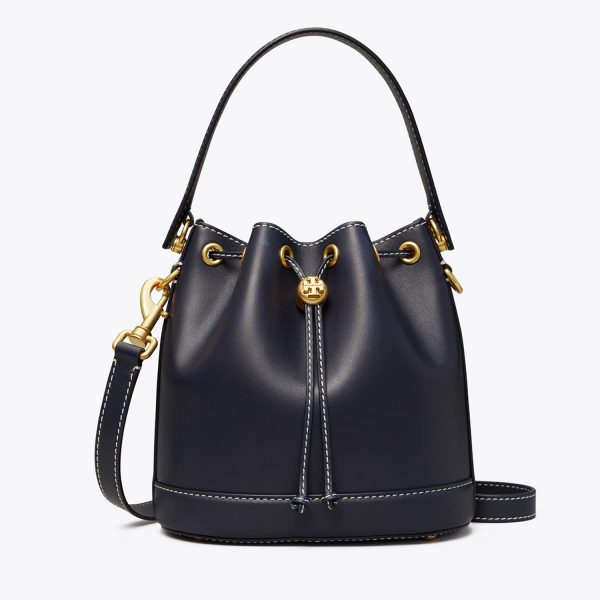 ---
bucket bag
essentials
inside her bag
mikha tambayong
Spring Summer 2021
T monogram
TORY BURCH
Tory Burch Spring Summer 2021
video
what's inside her bag
YOUTUBE
---