"The camellia is more than a theme, it's an eternal code of the House," explains Virginie Viard, before confiding, with a smile: "I find it reassuring and familiar, I like its softness and its strength".
The winter flower traverses the Fall-Winter 2023/24 Ready-to-Wear collection in little, joyful touches, blooming over pockets, jackets, buttons, and in the suspended romanticism of the prints.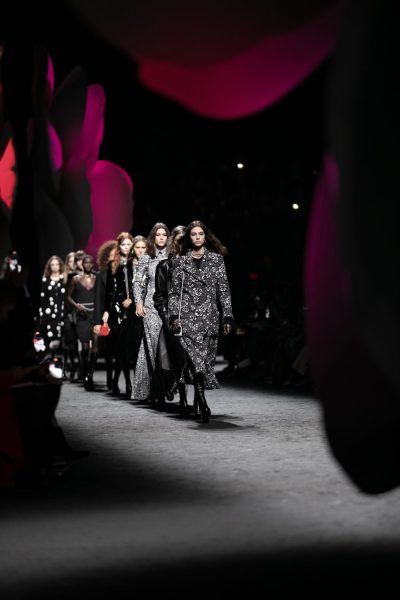 Virginie Viard wanted this collection to be delicate and in motion. "The energy of the merry-go-round of wooden horses that provides the setting for Inez & Vinoodh's film, with actress Nana Komatsu as the heroine, gave me the idea for the Bermuda shorts suits and the asymmetries," she reveals.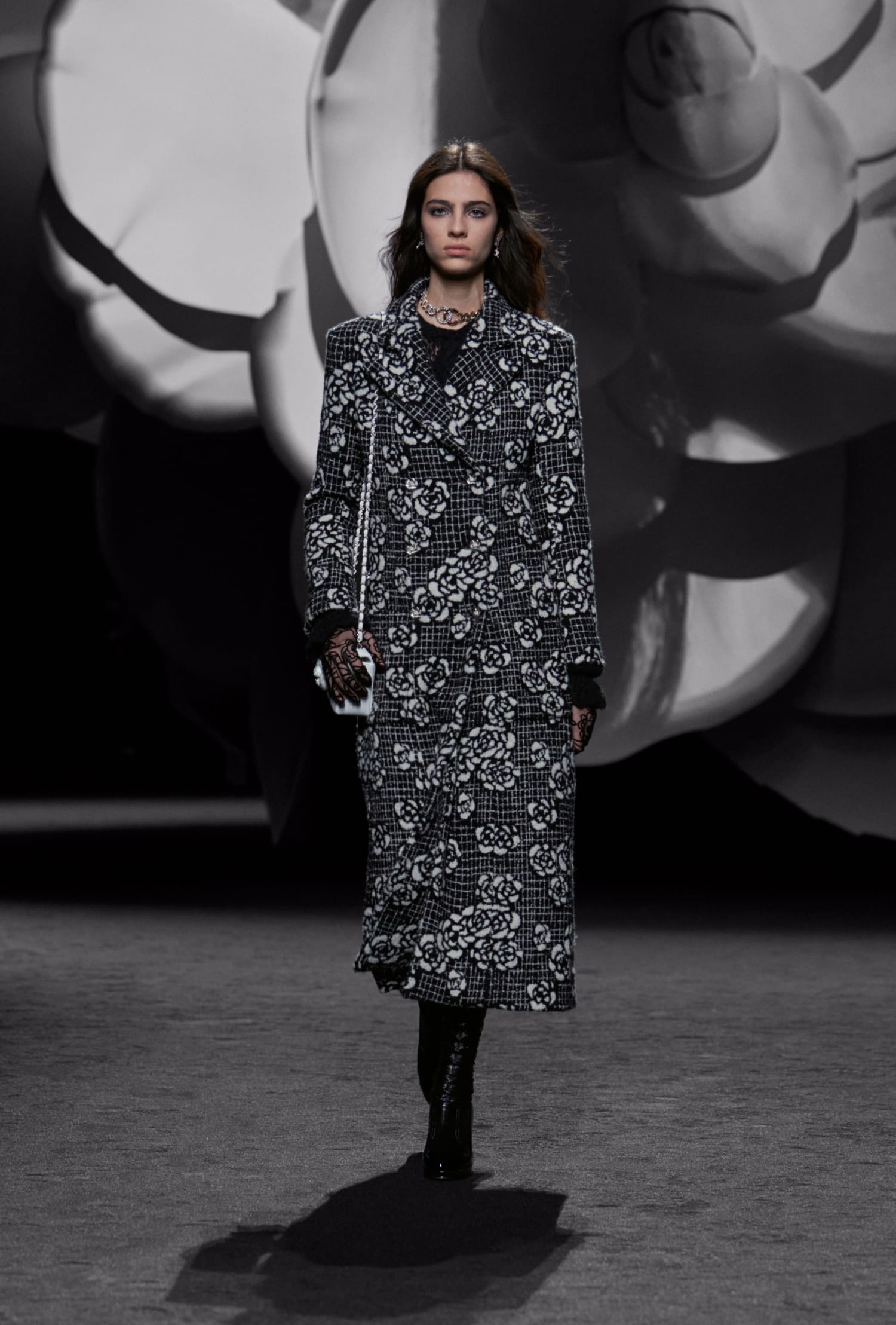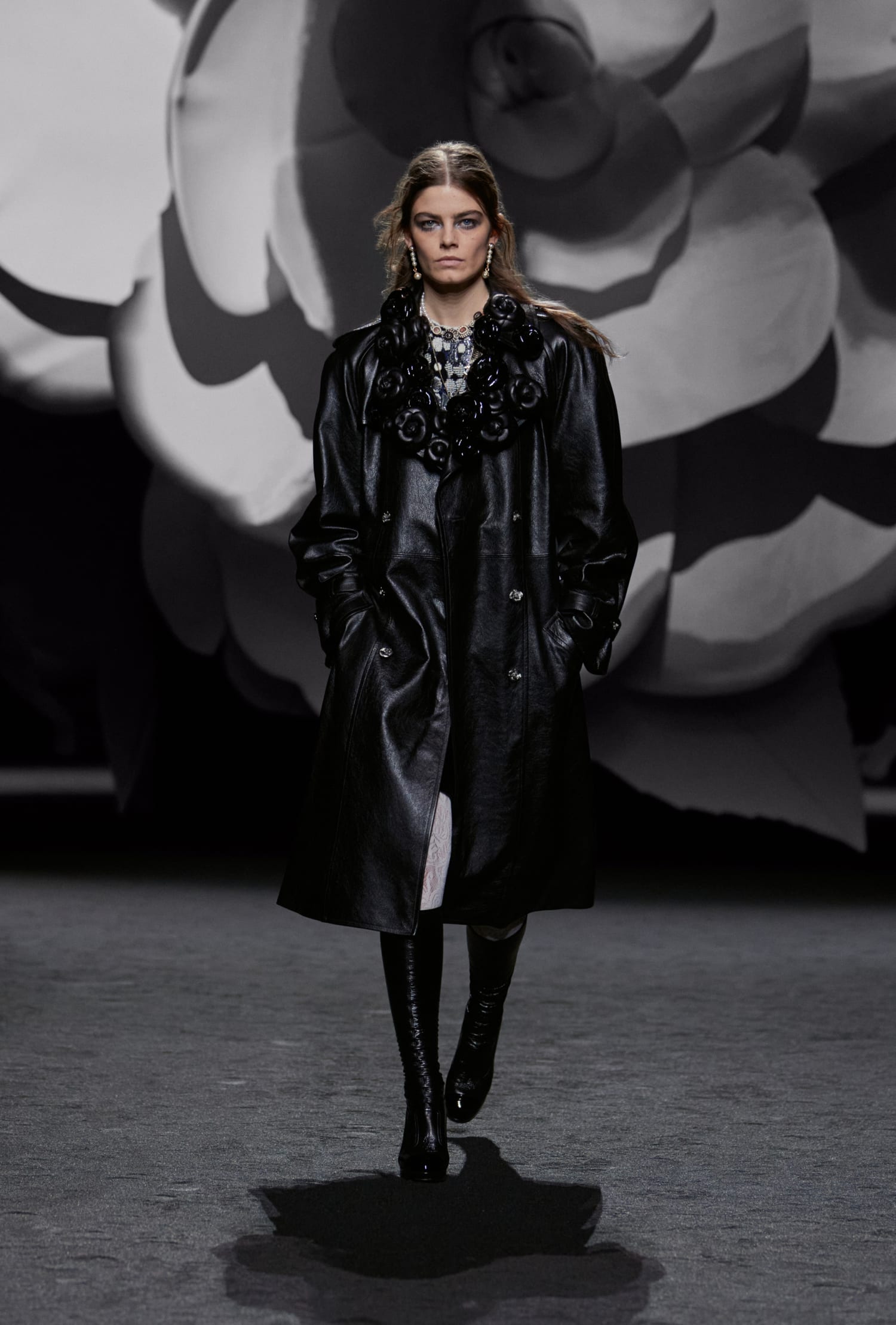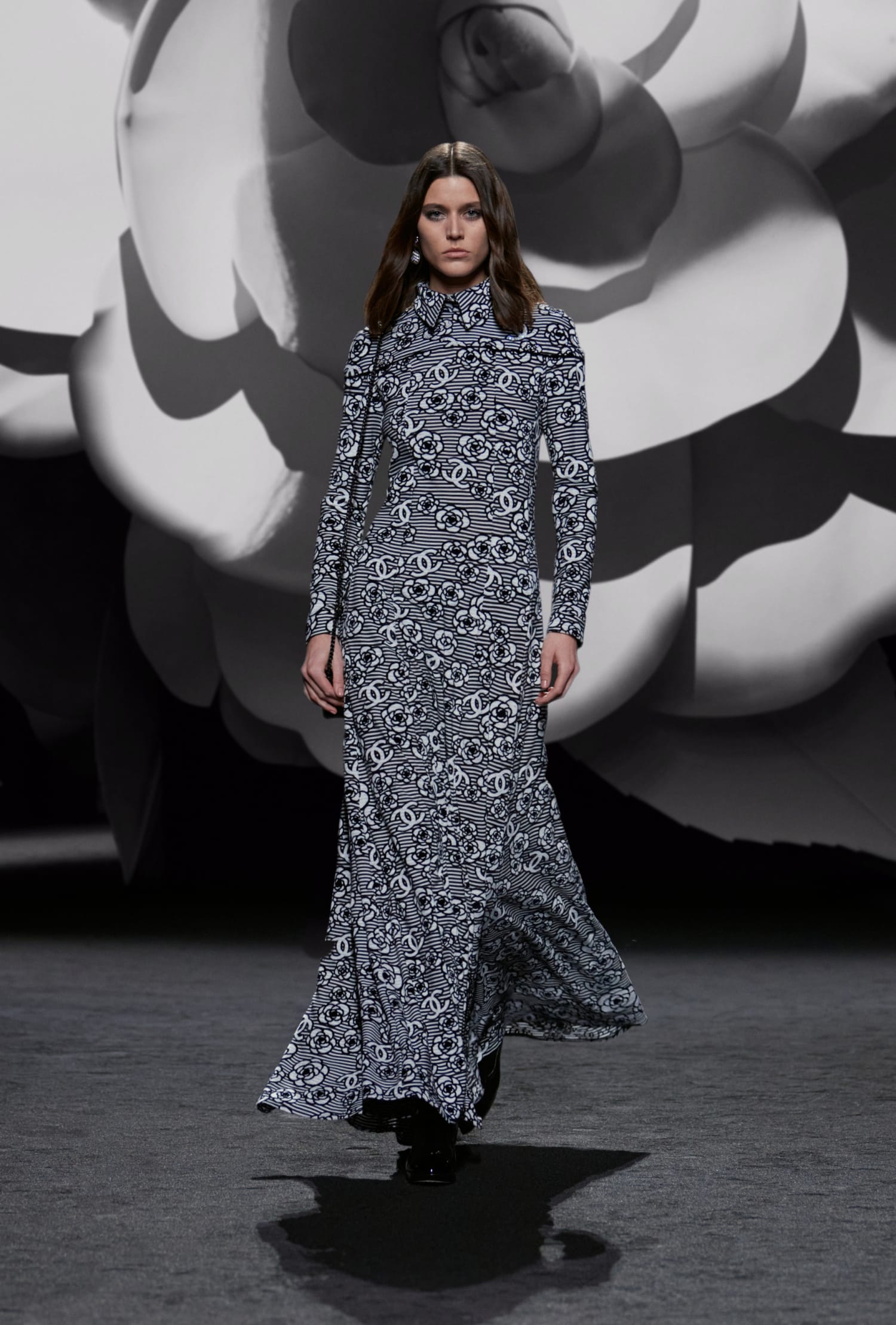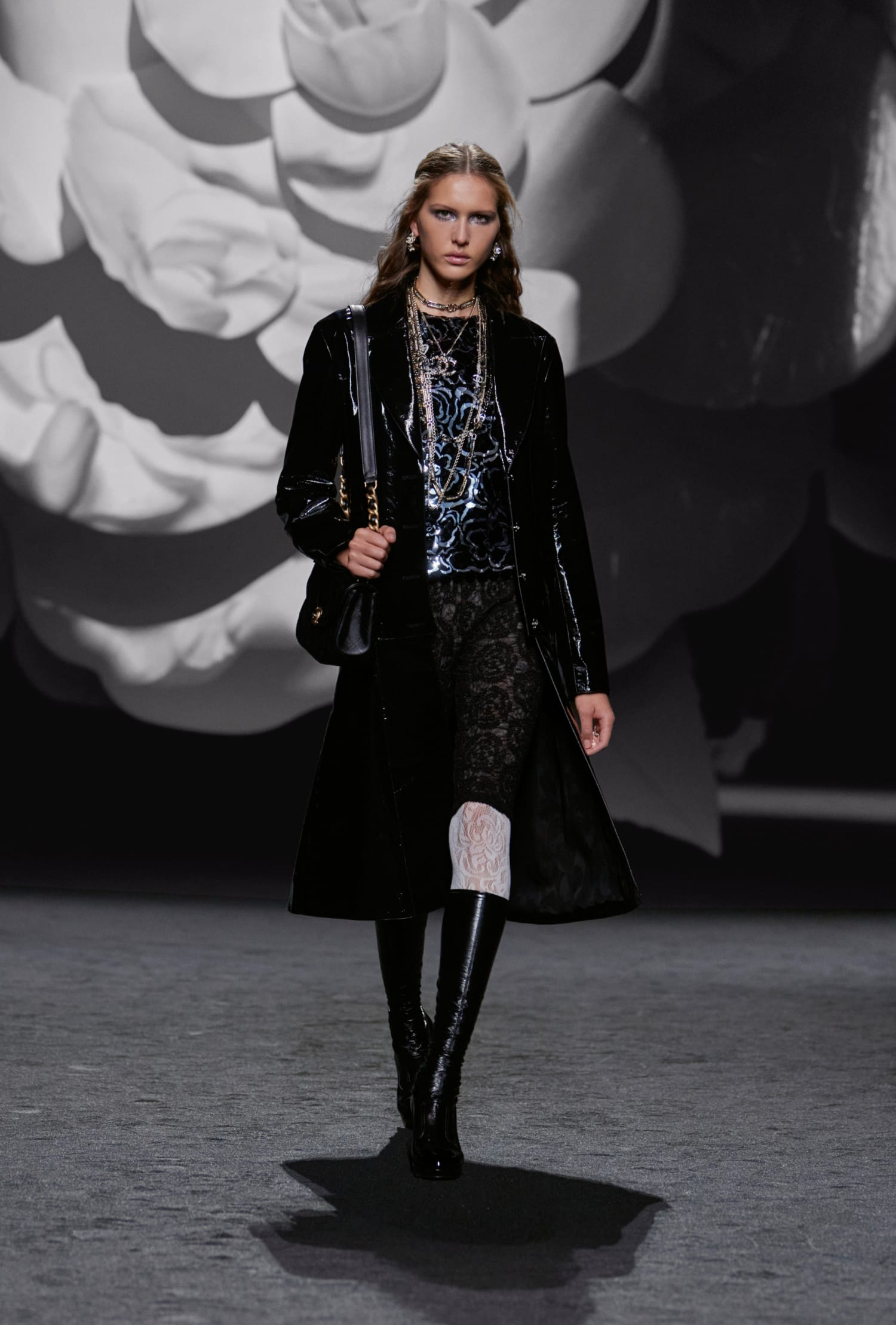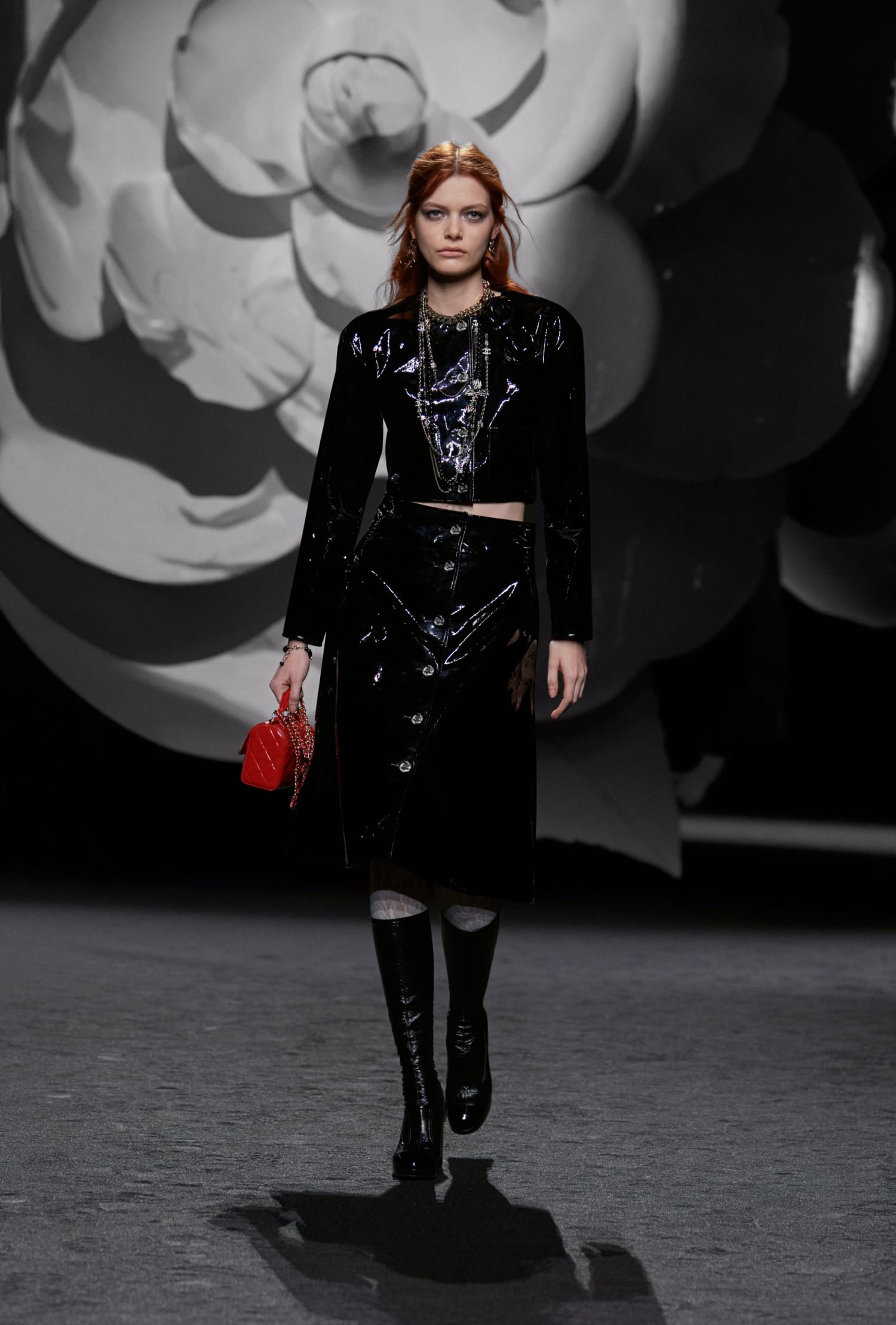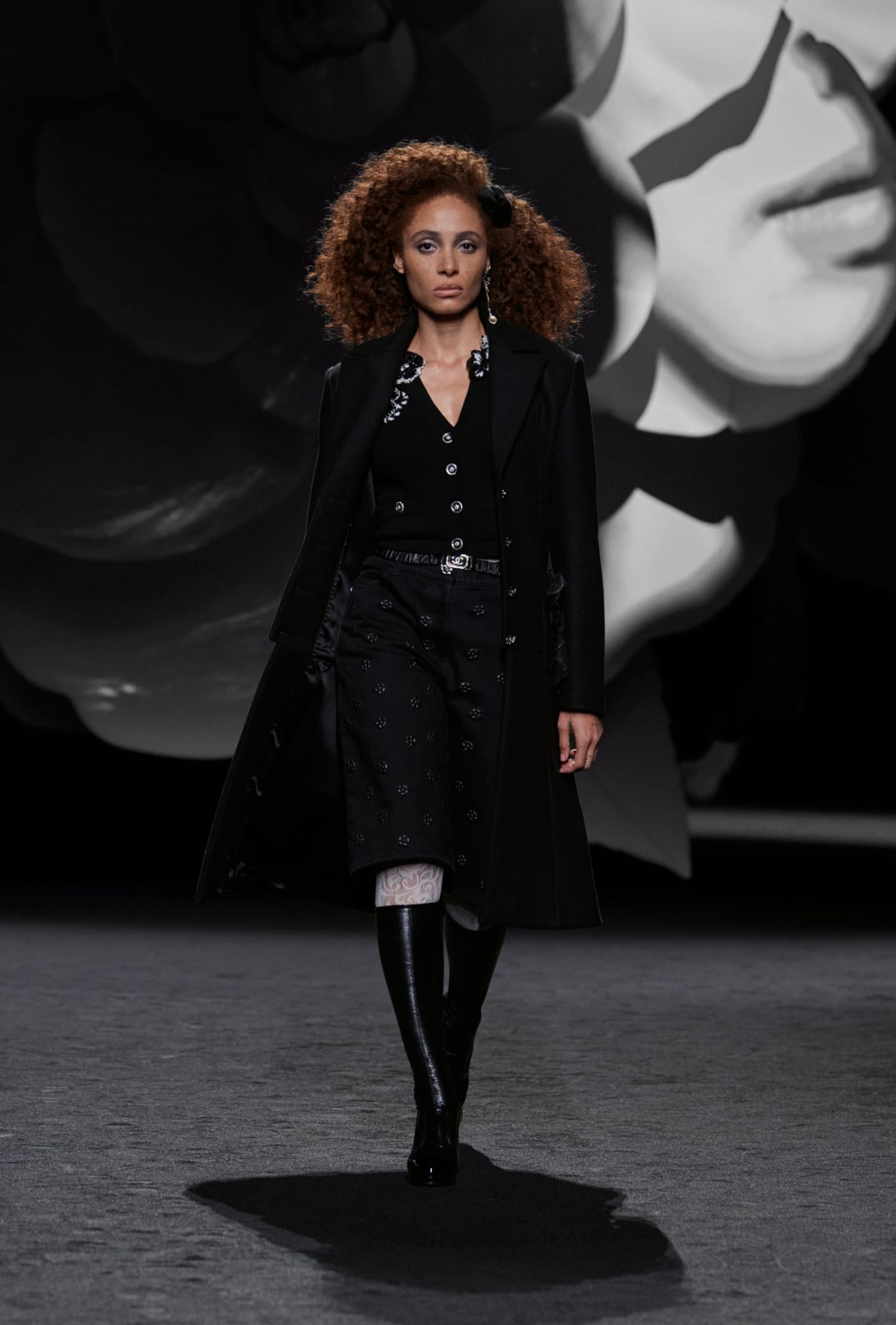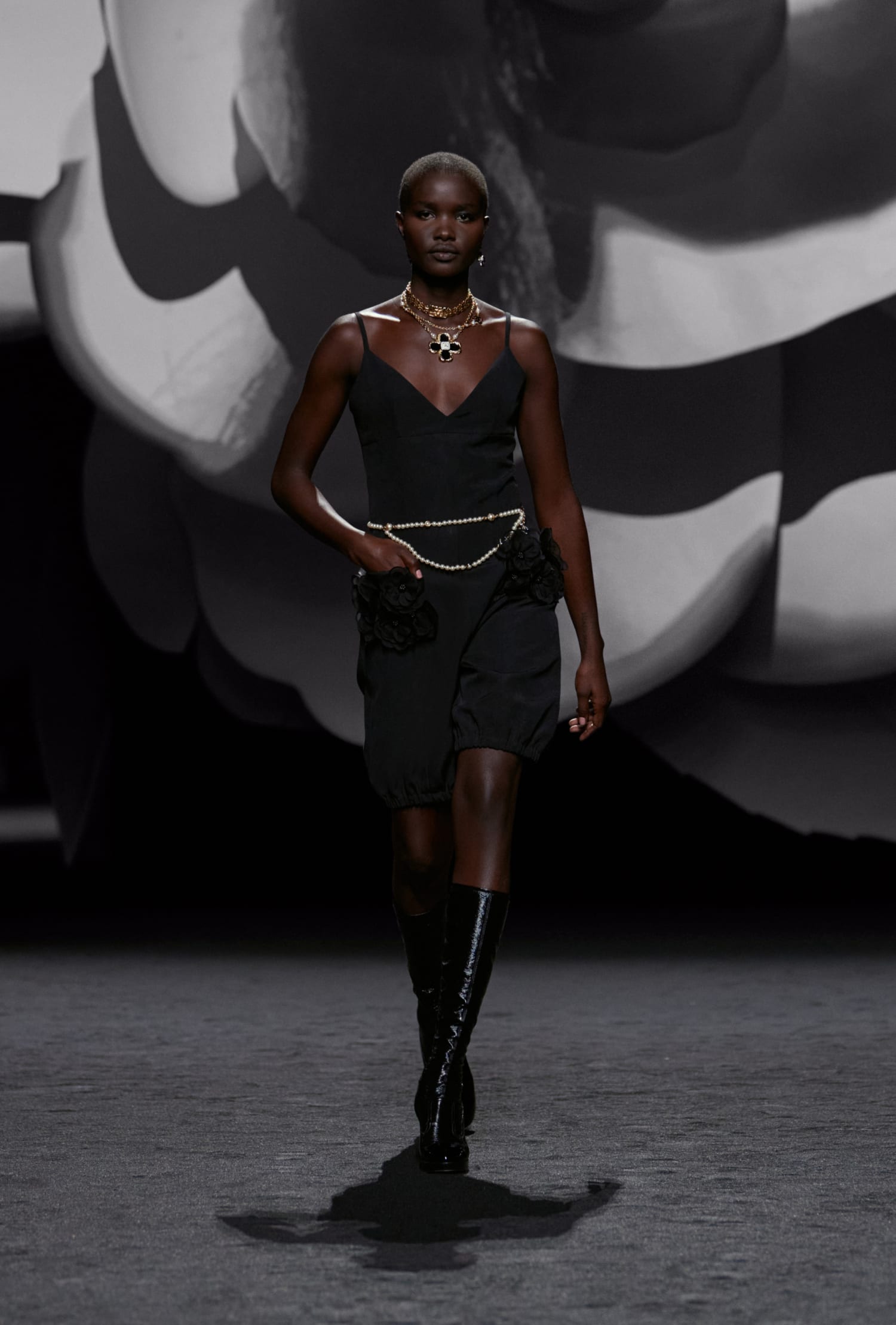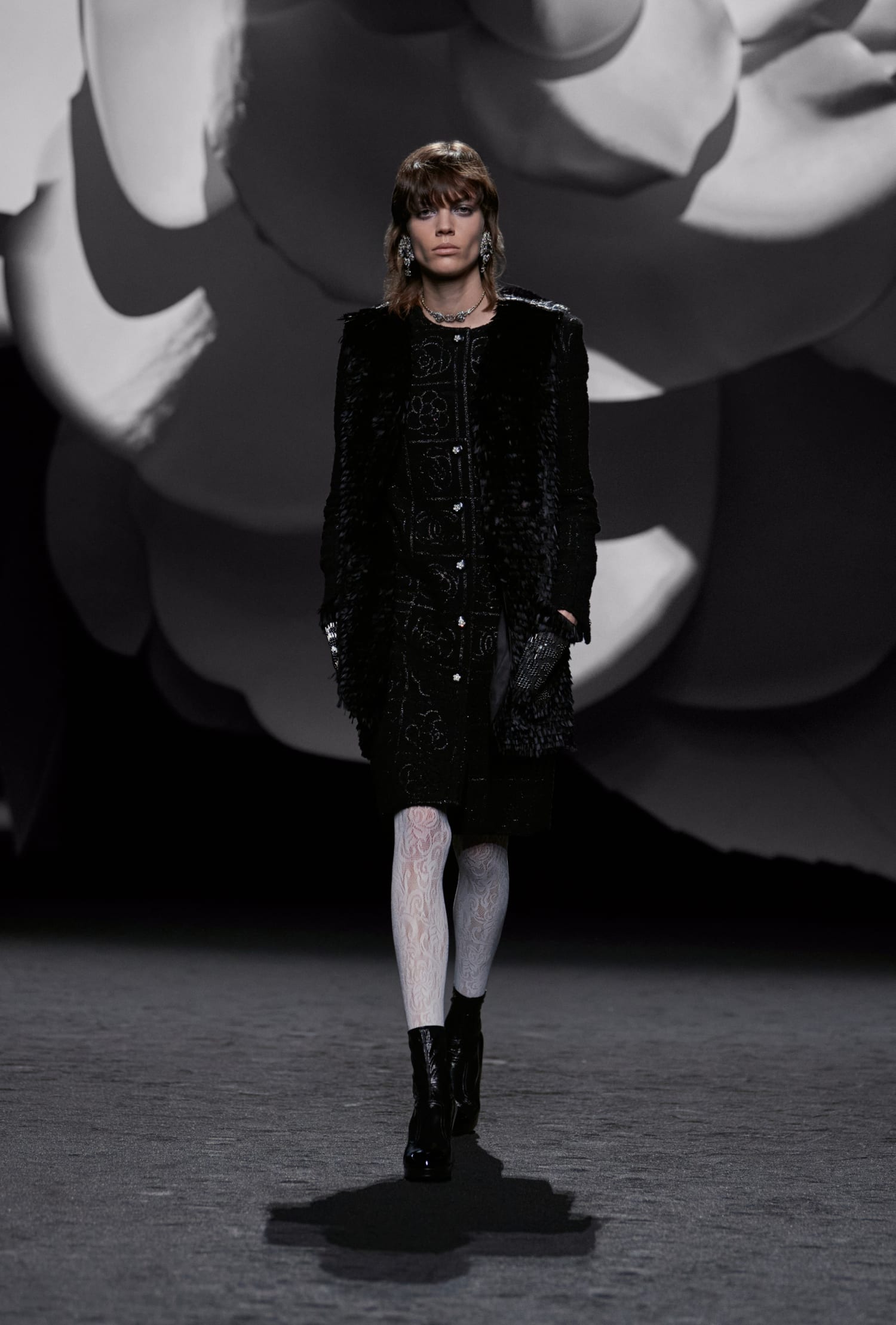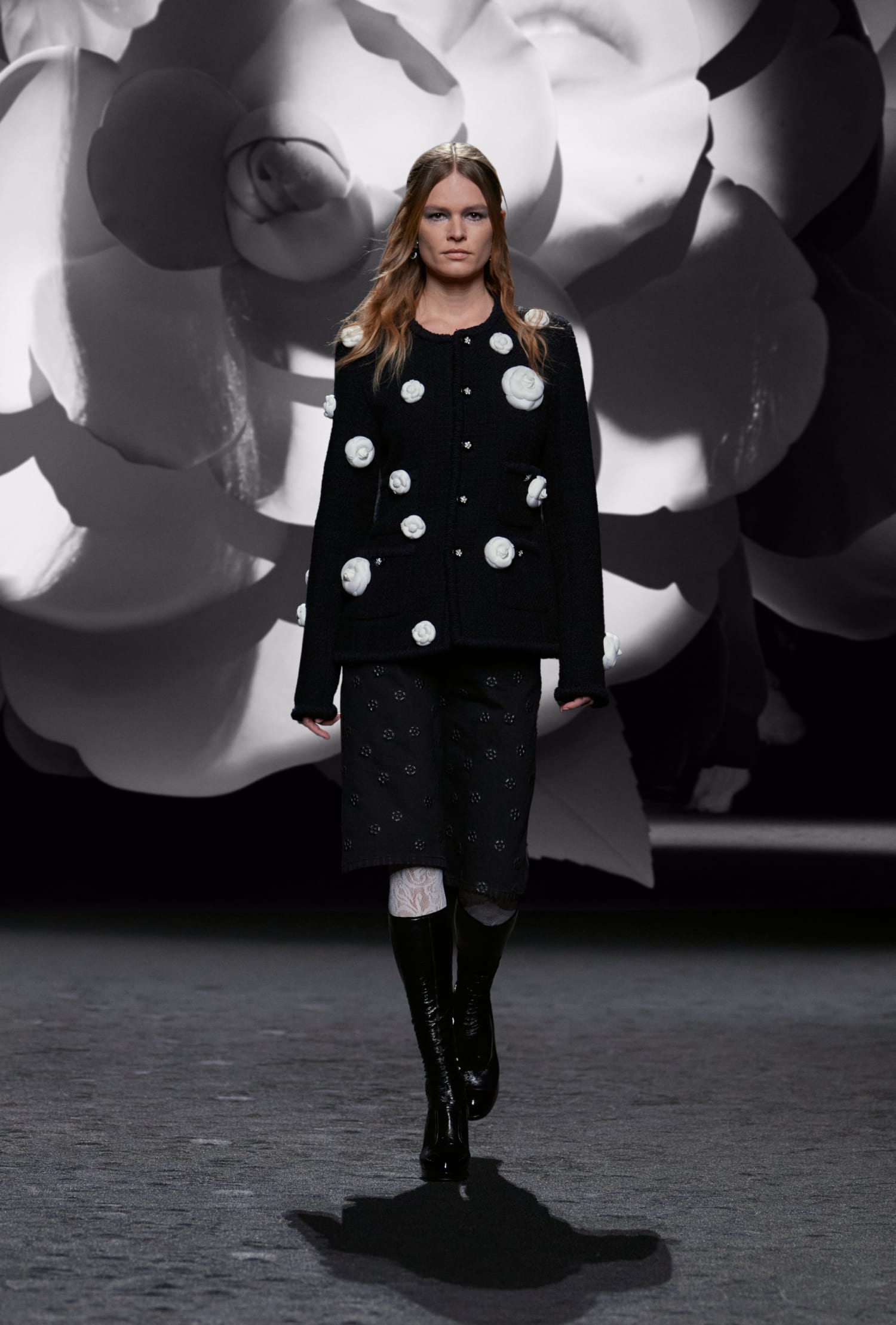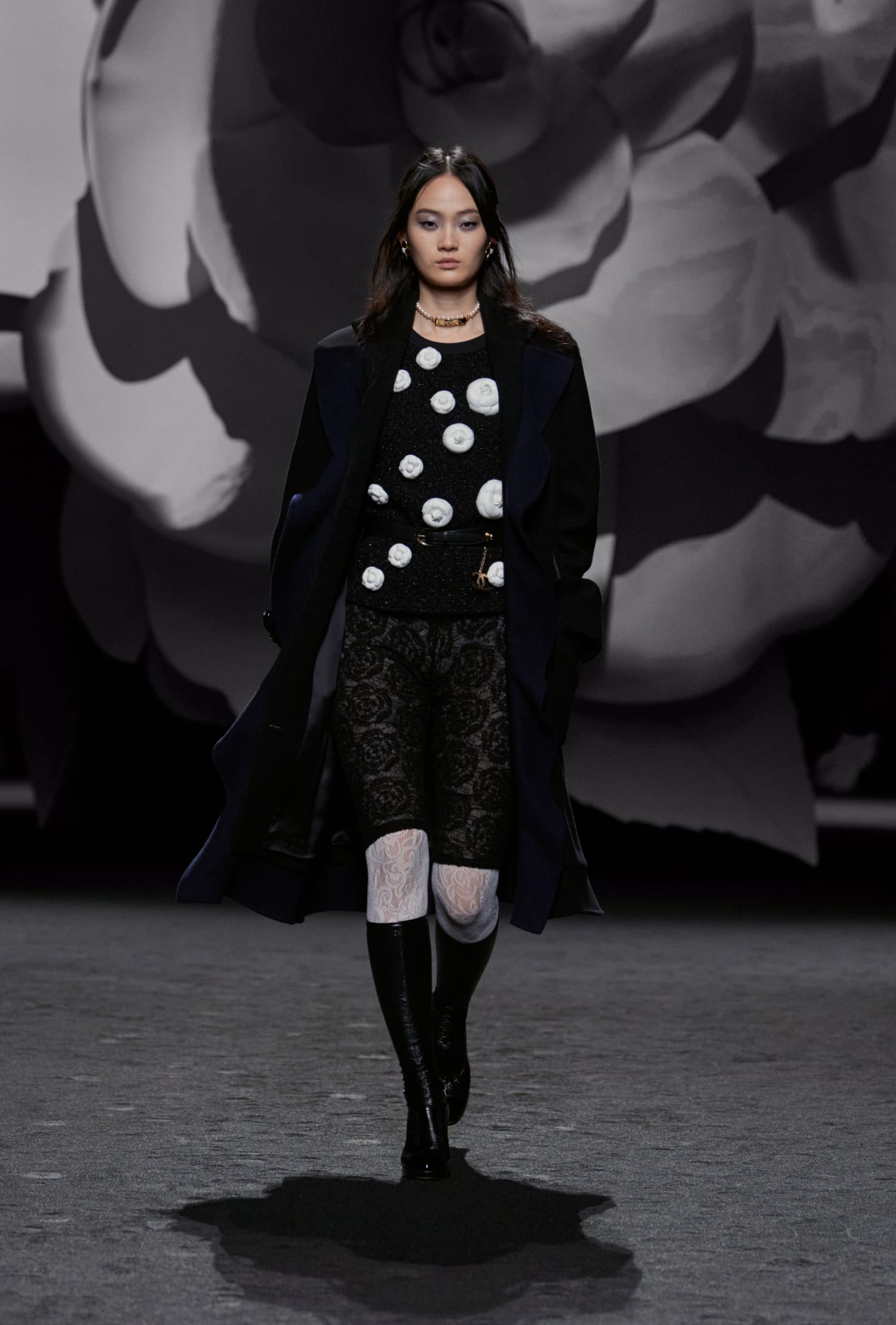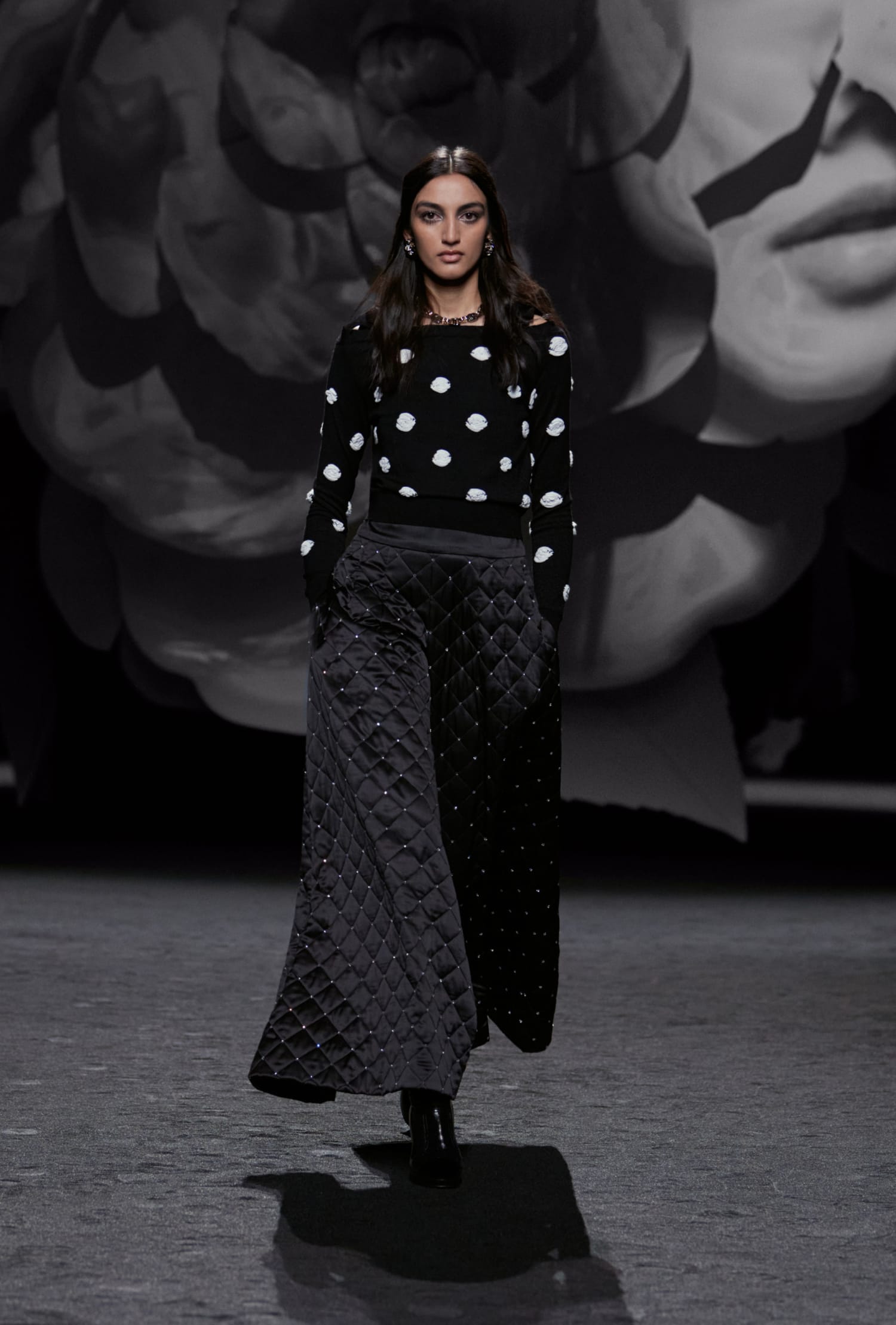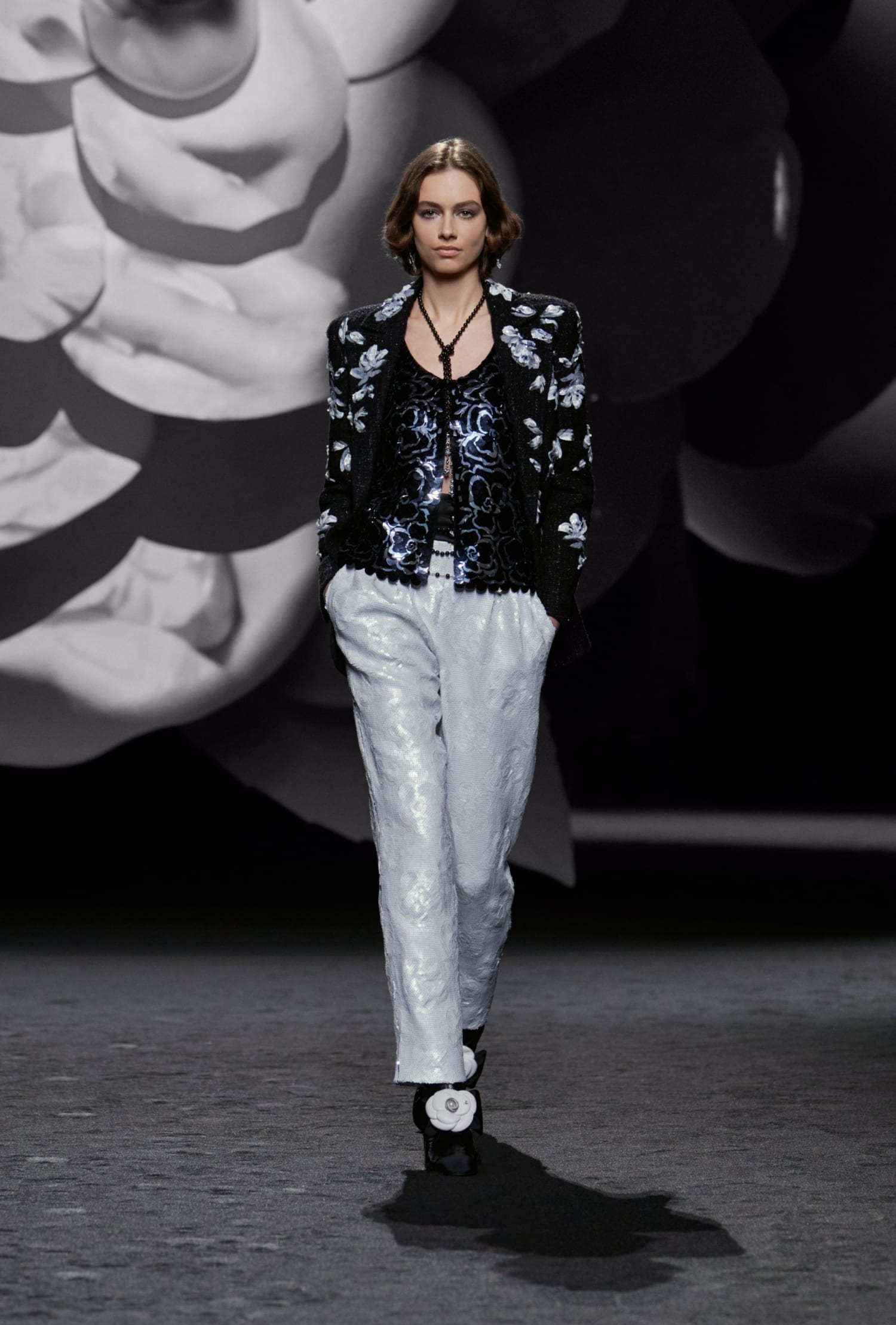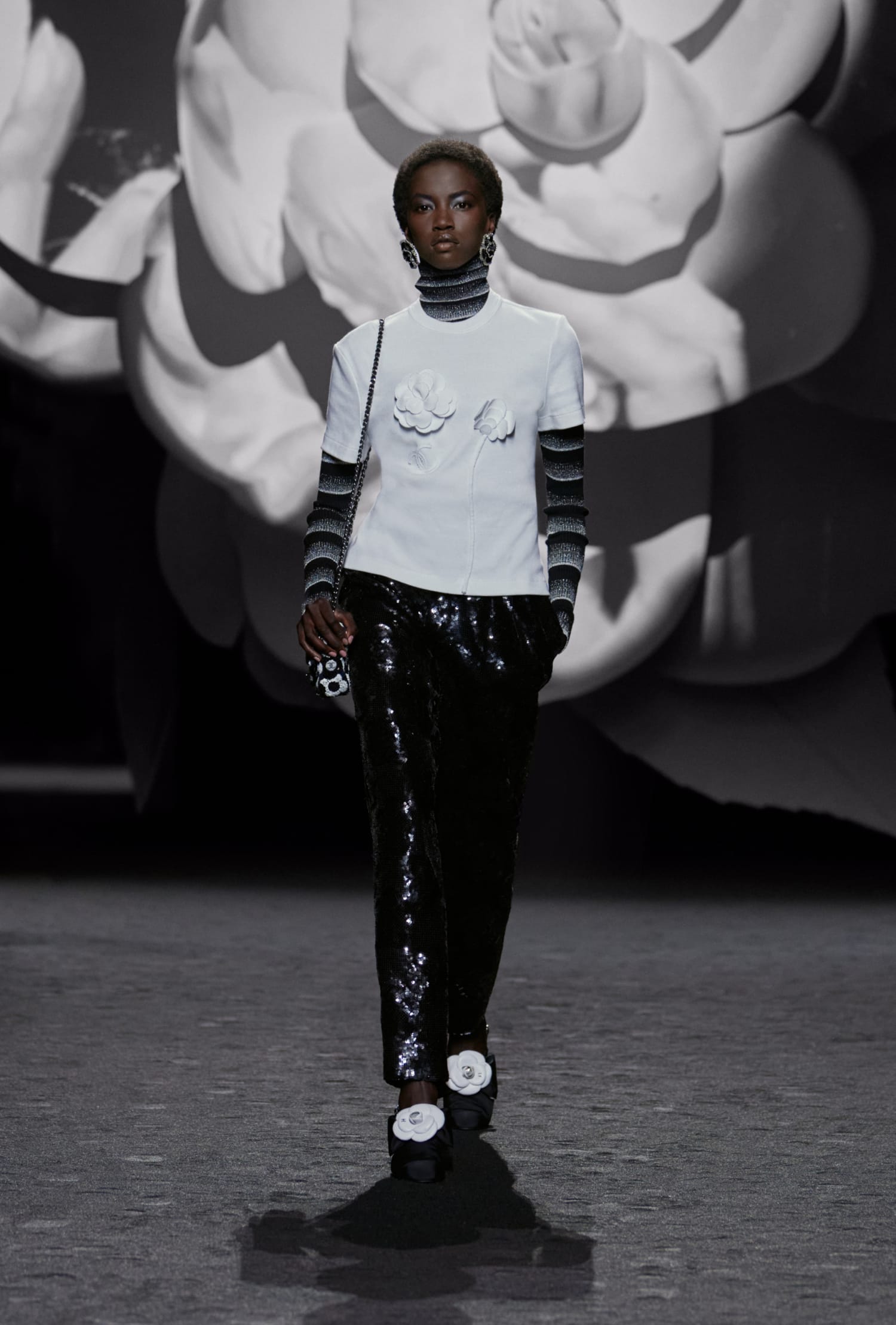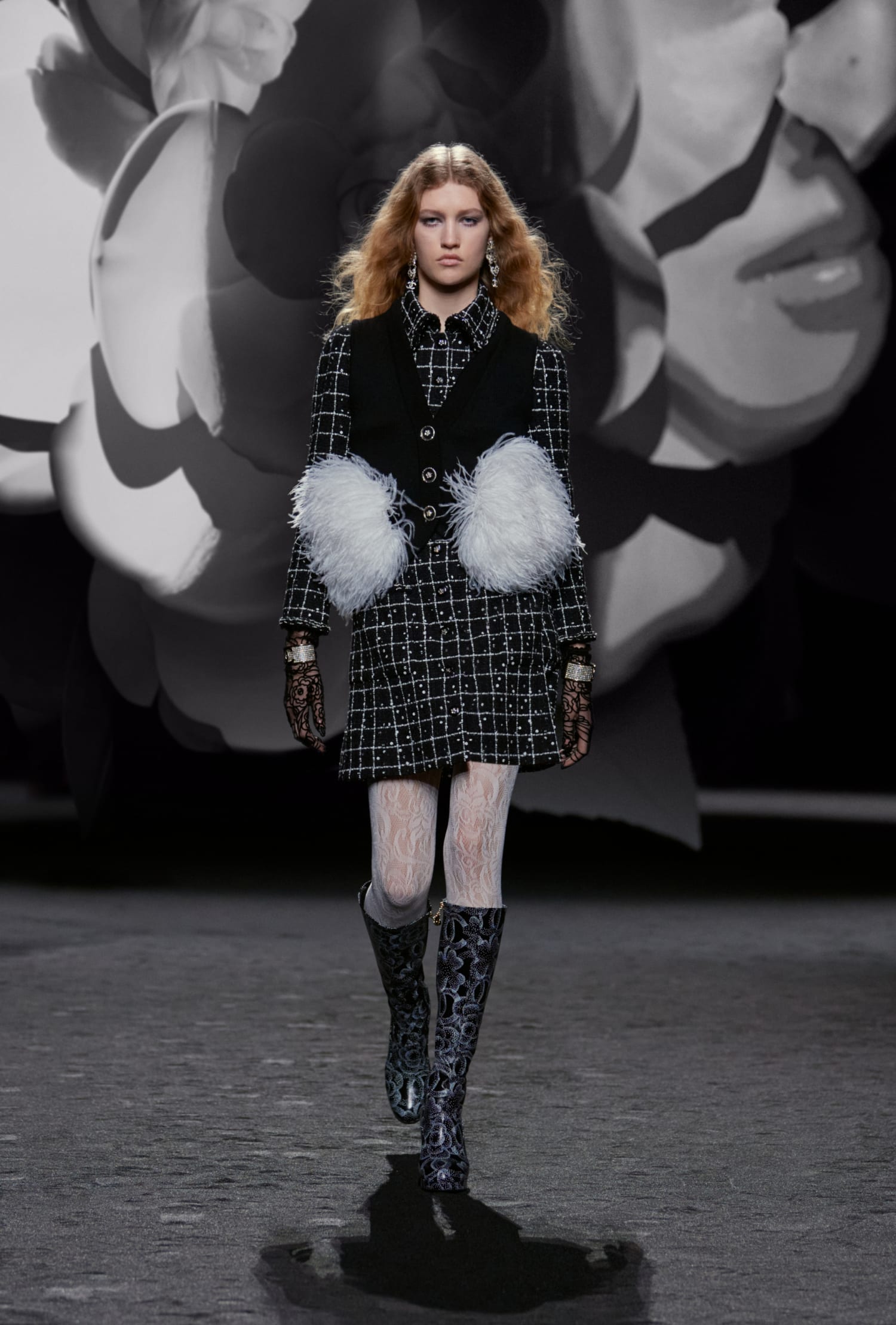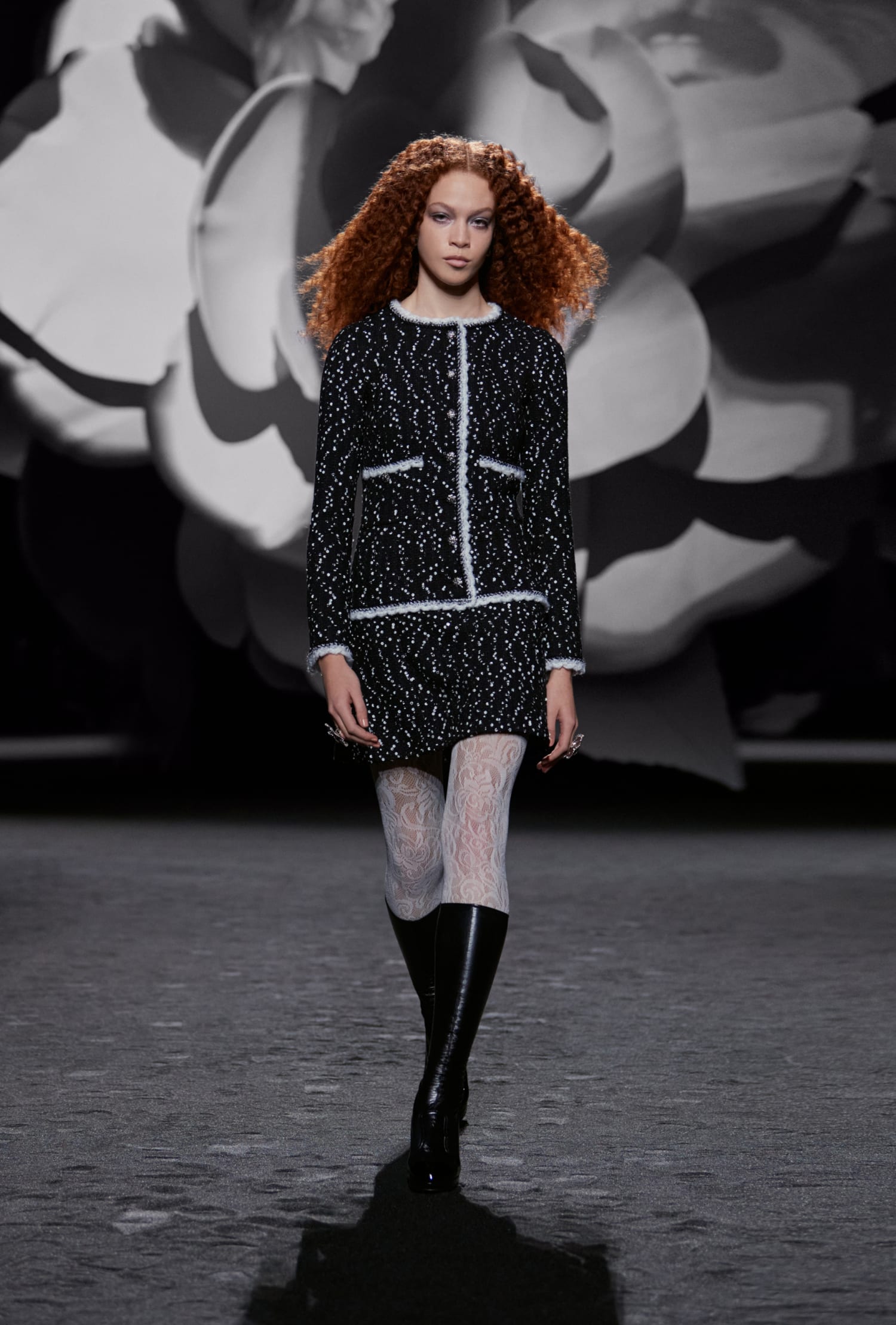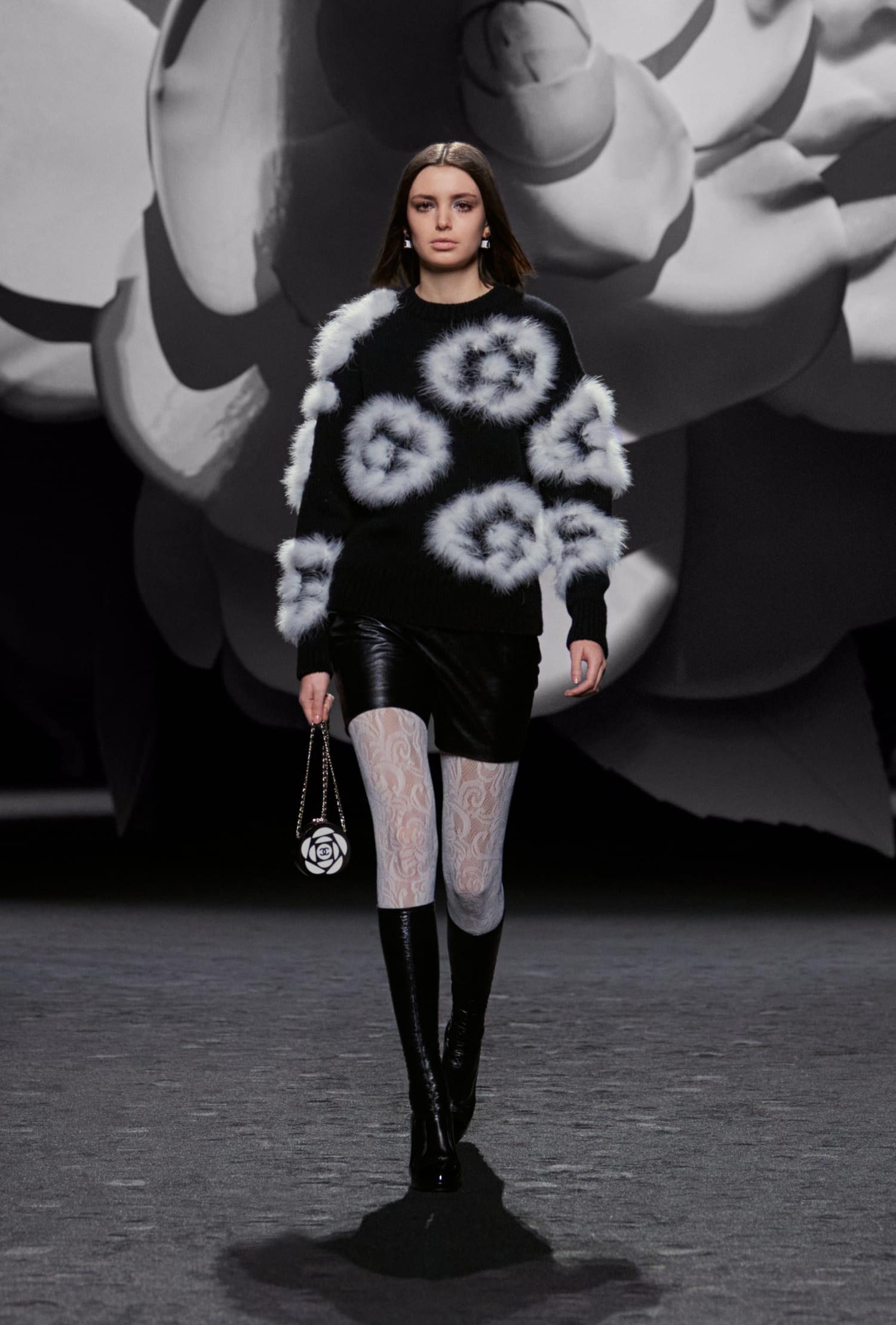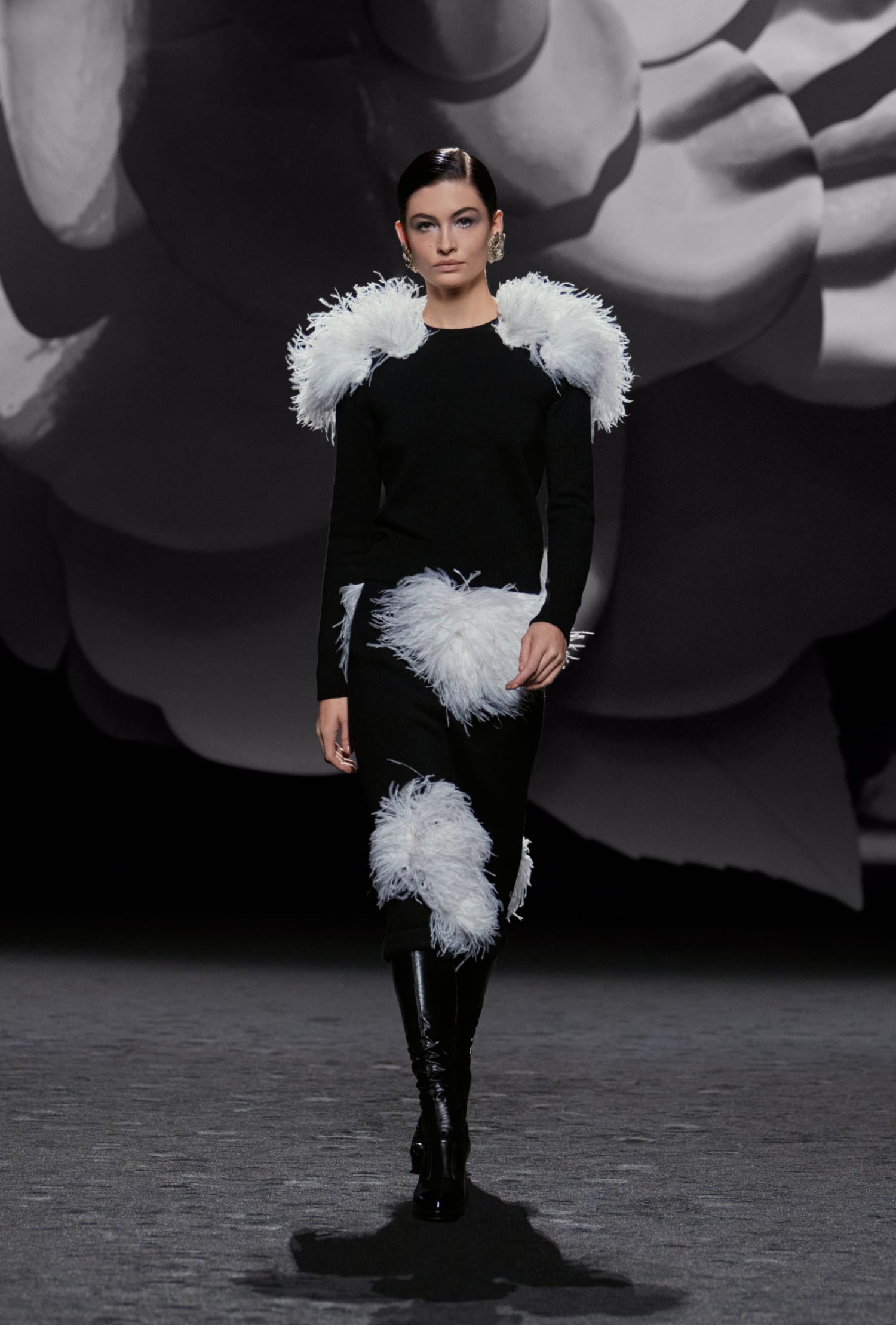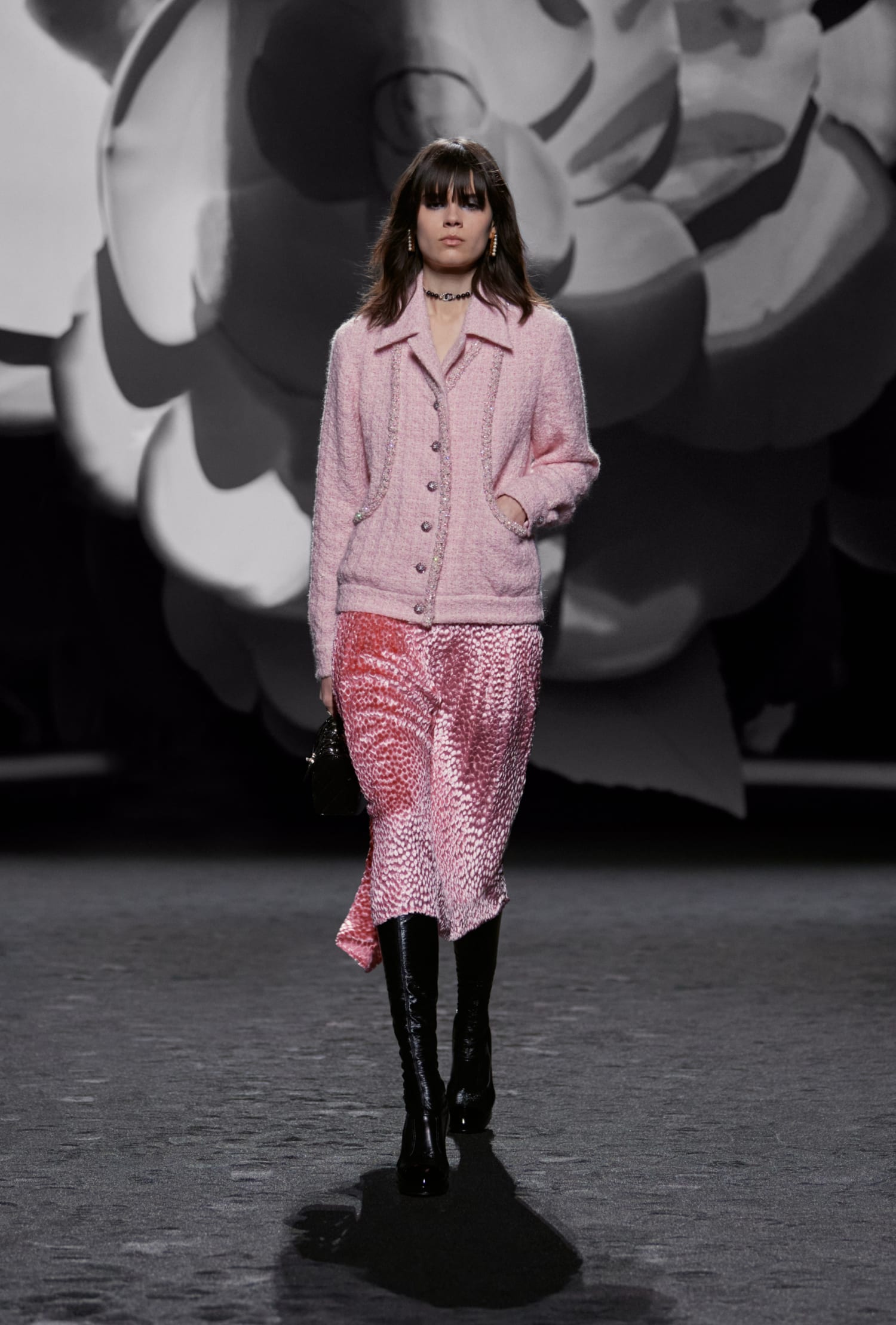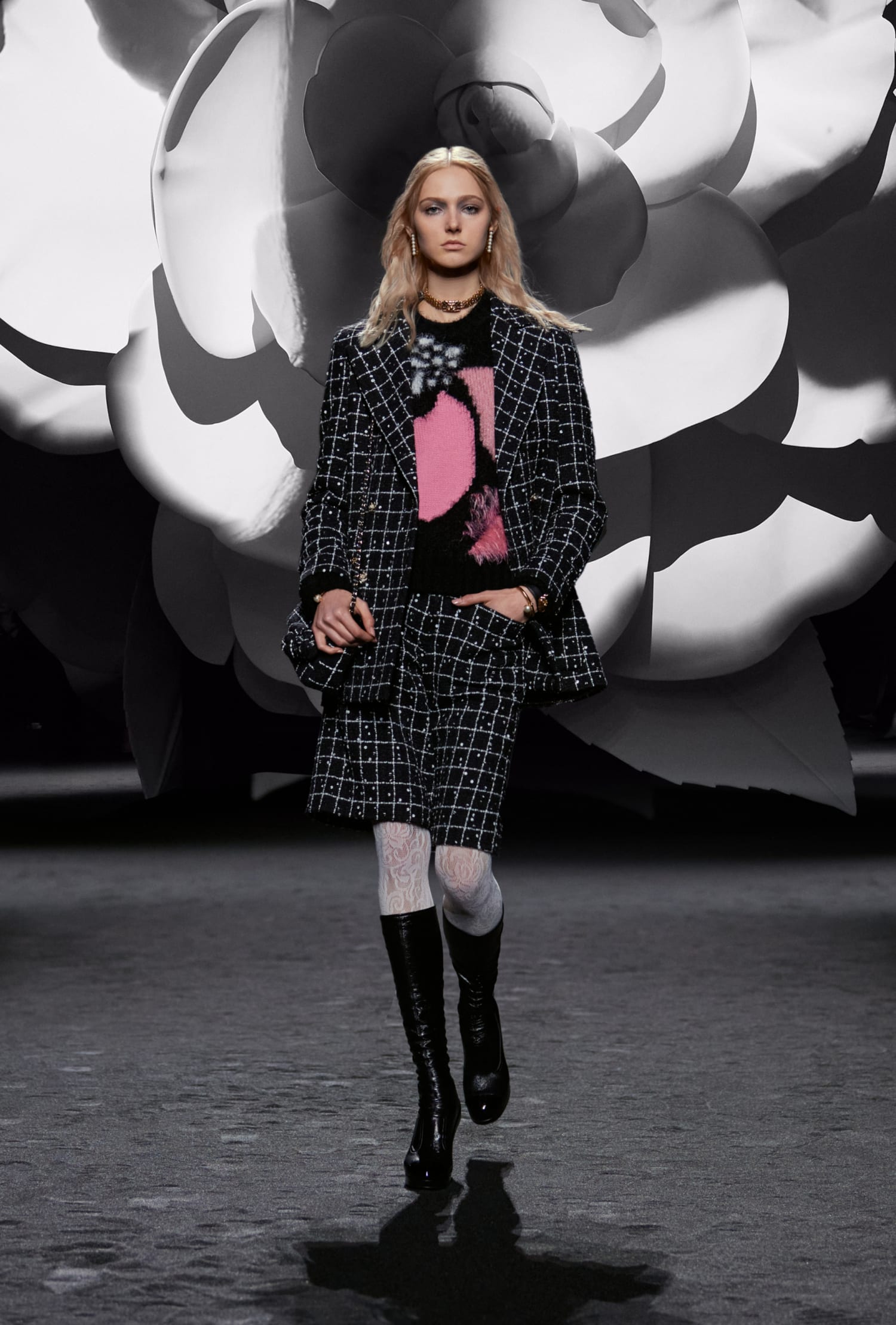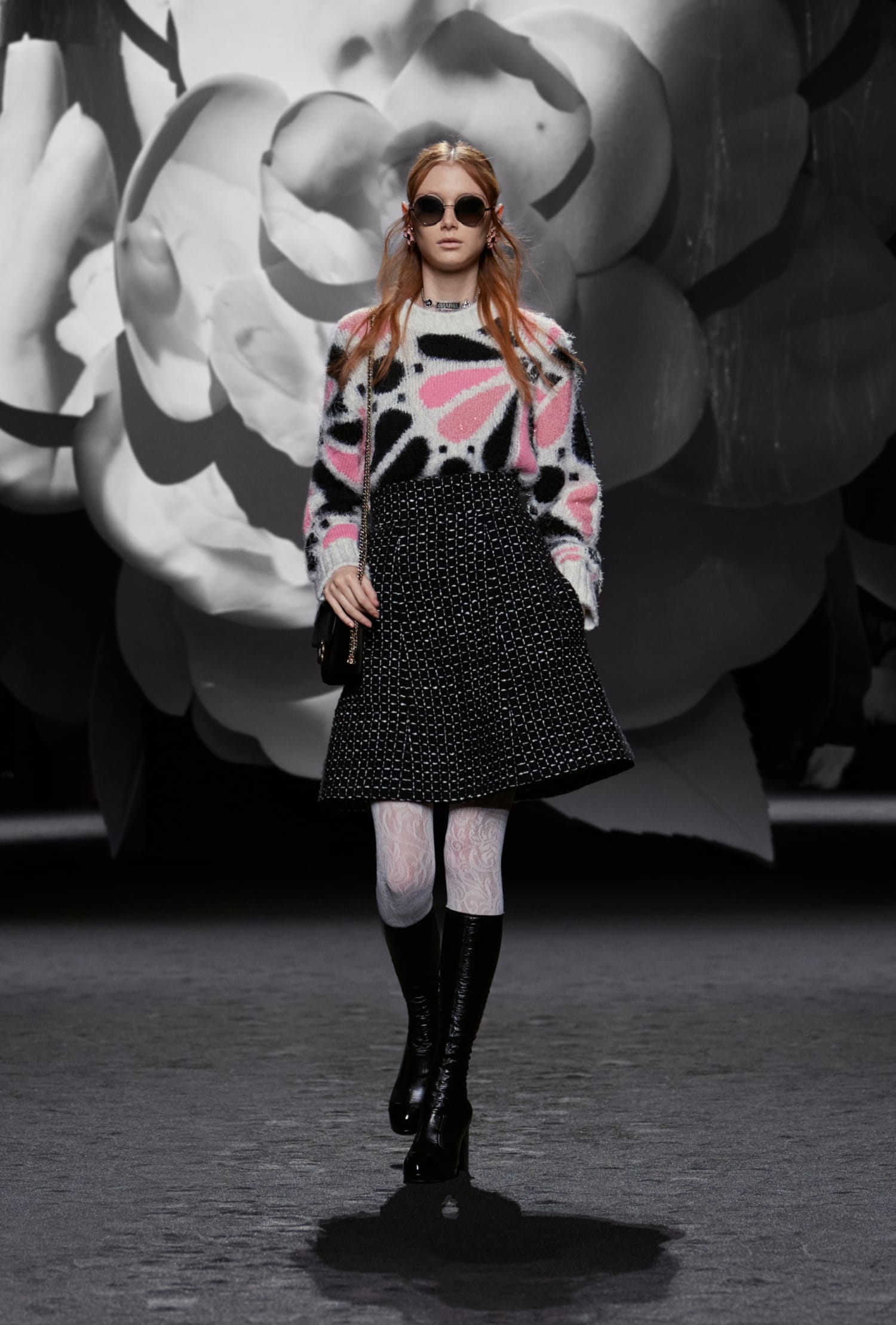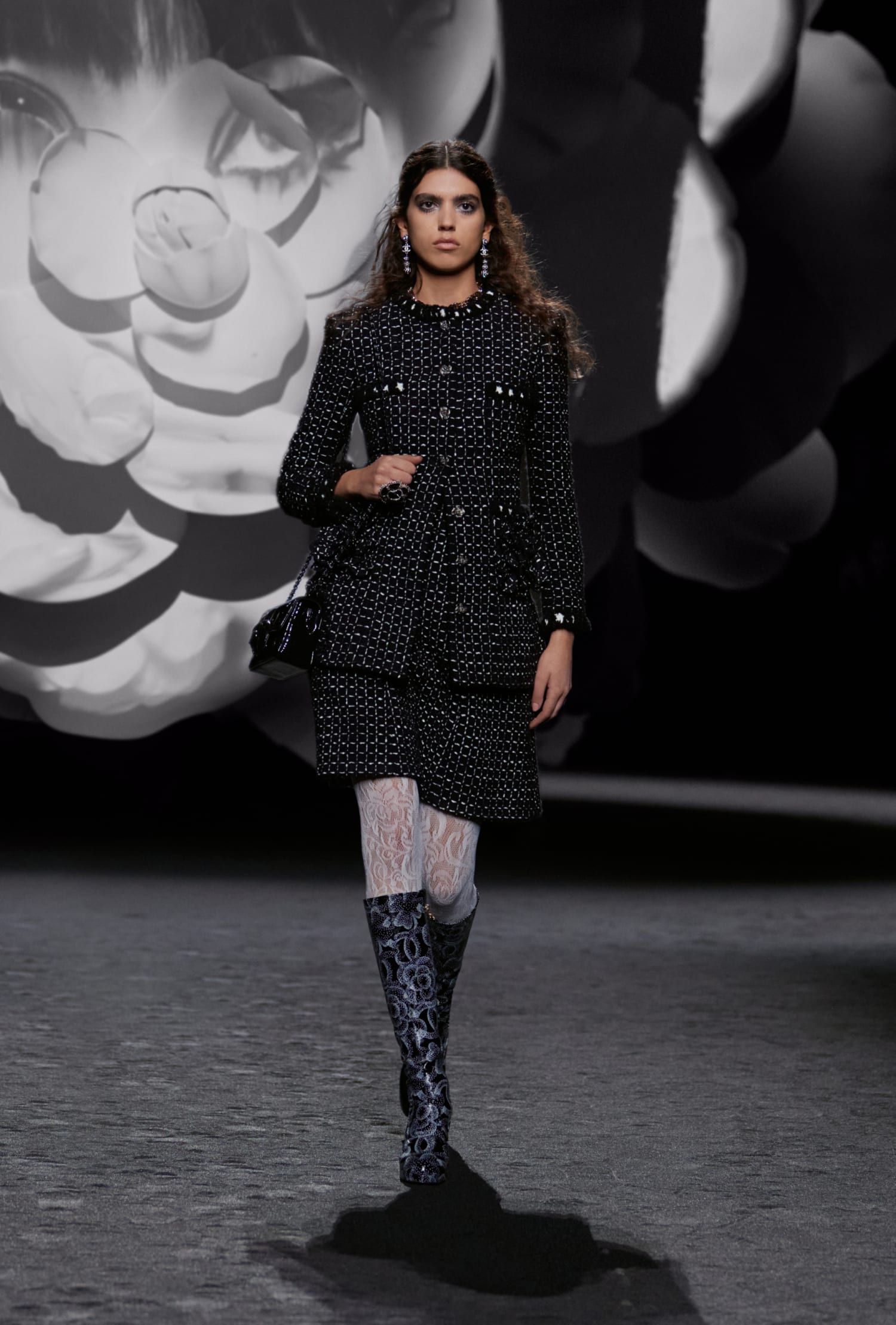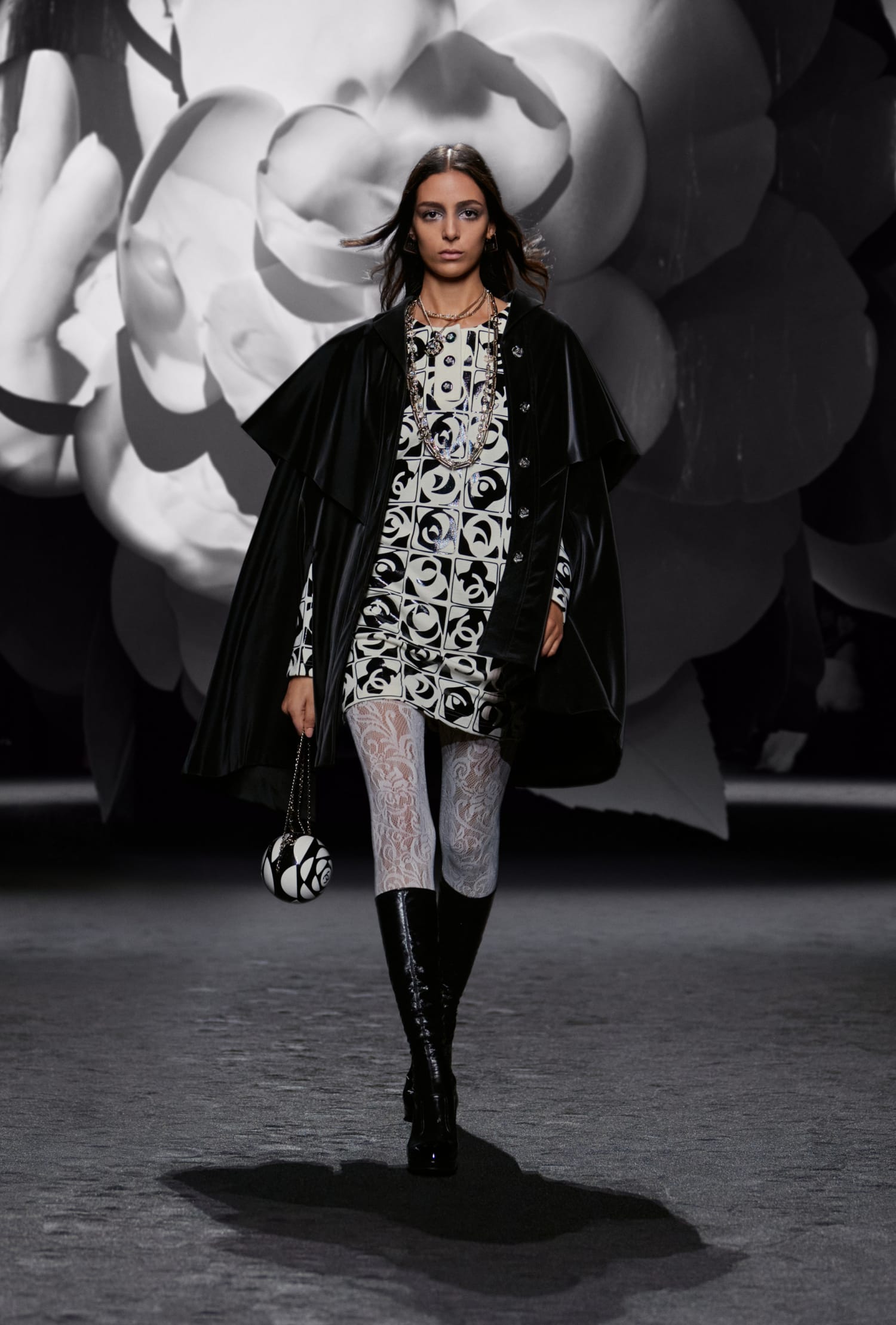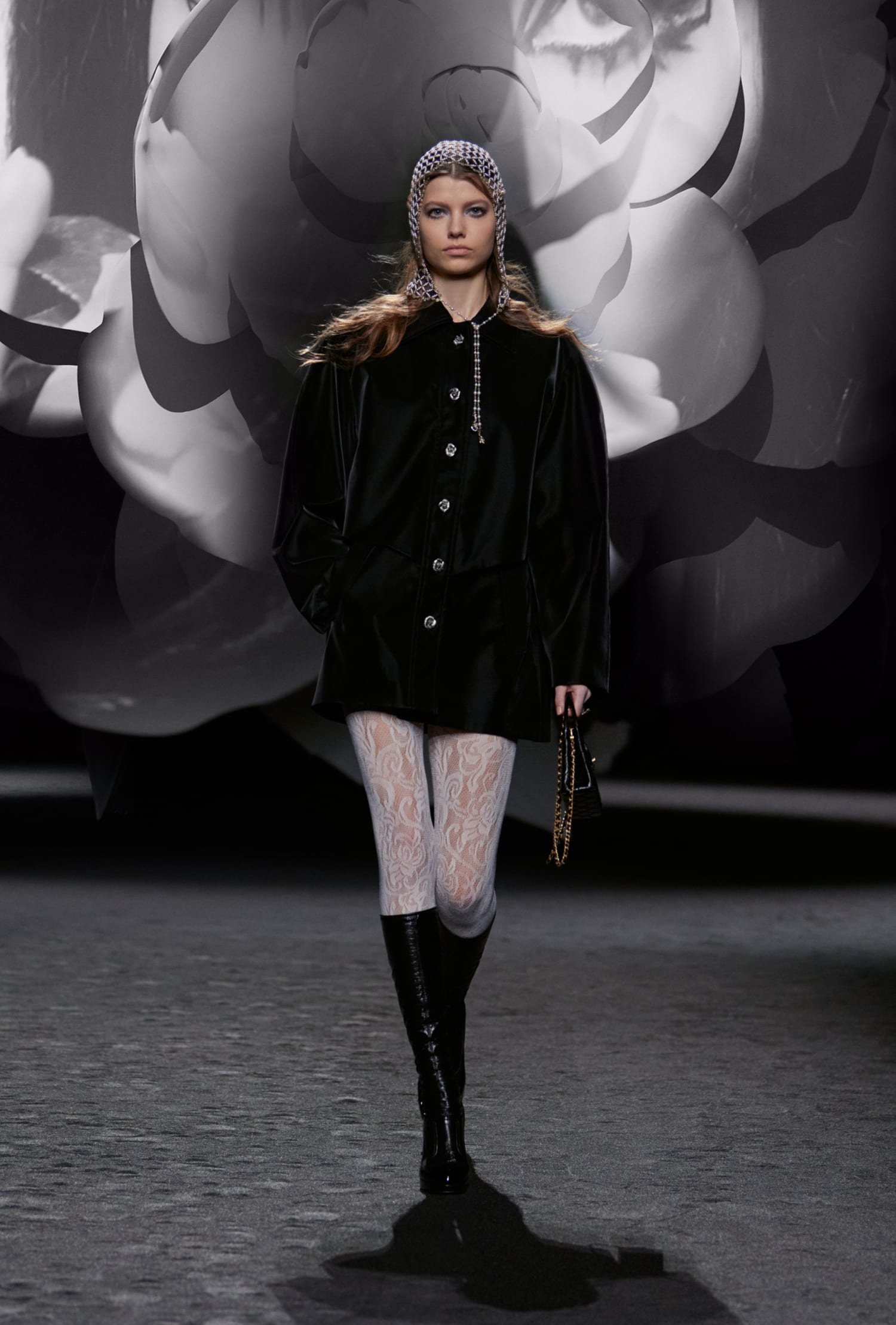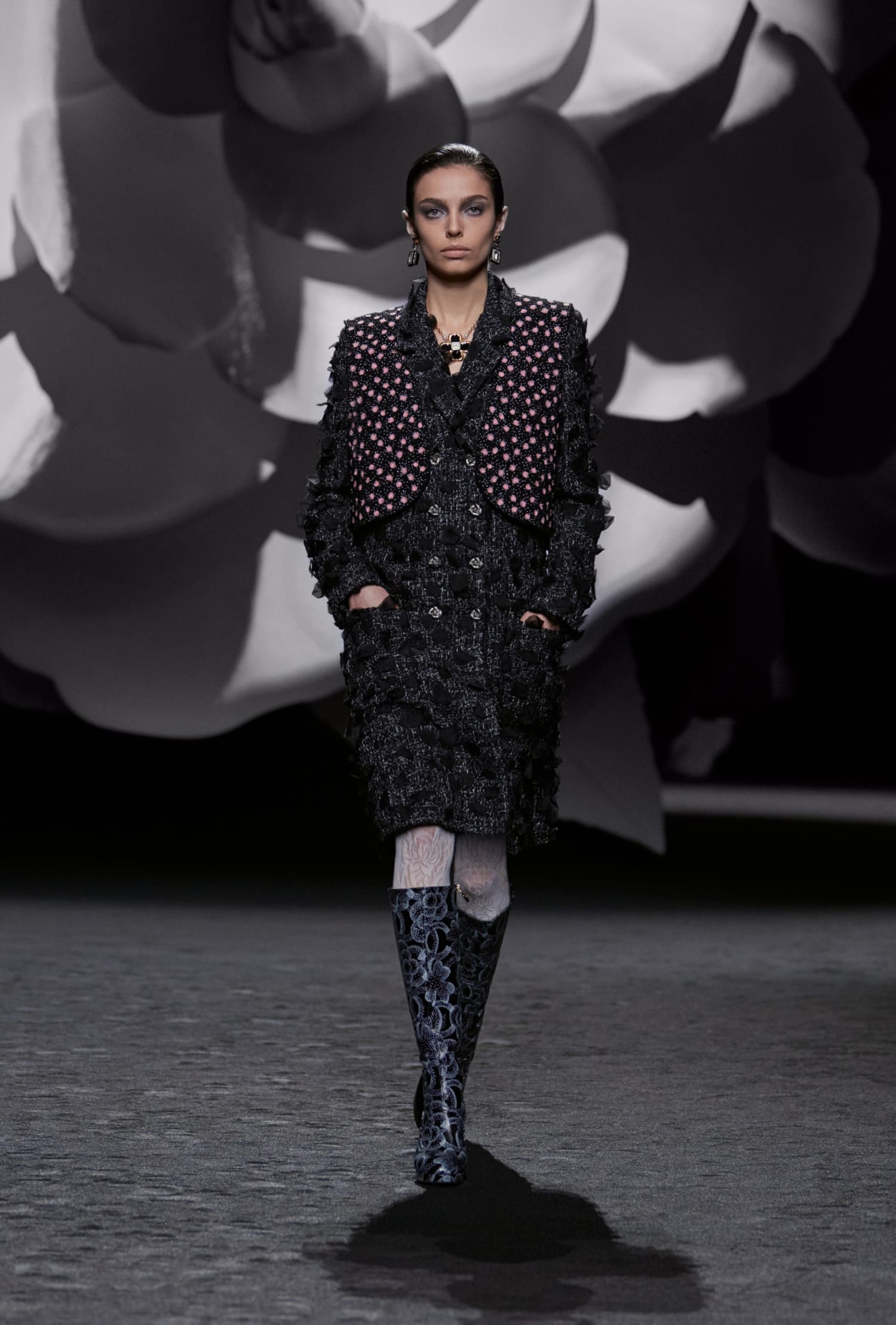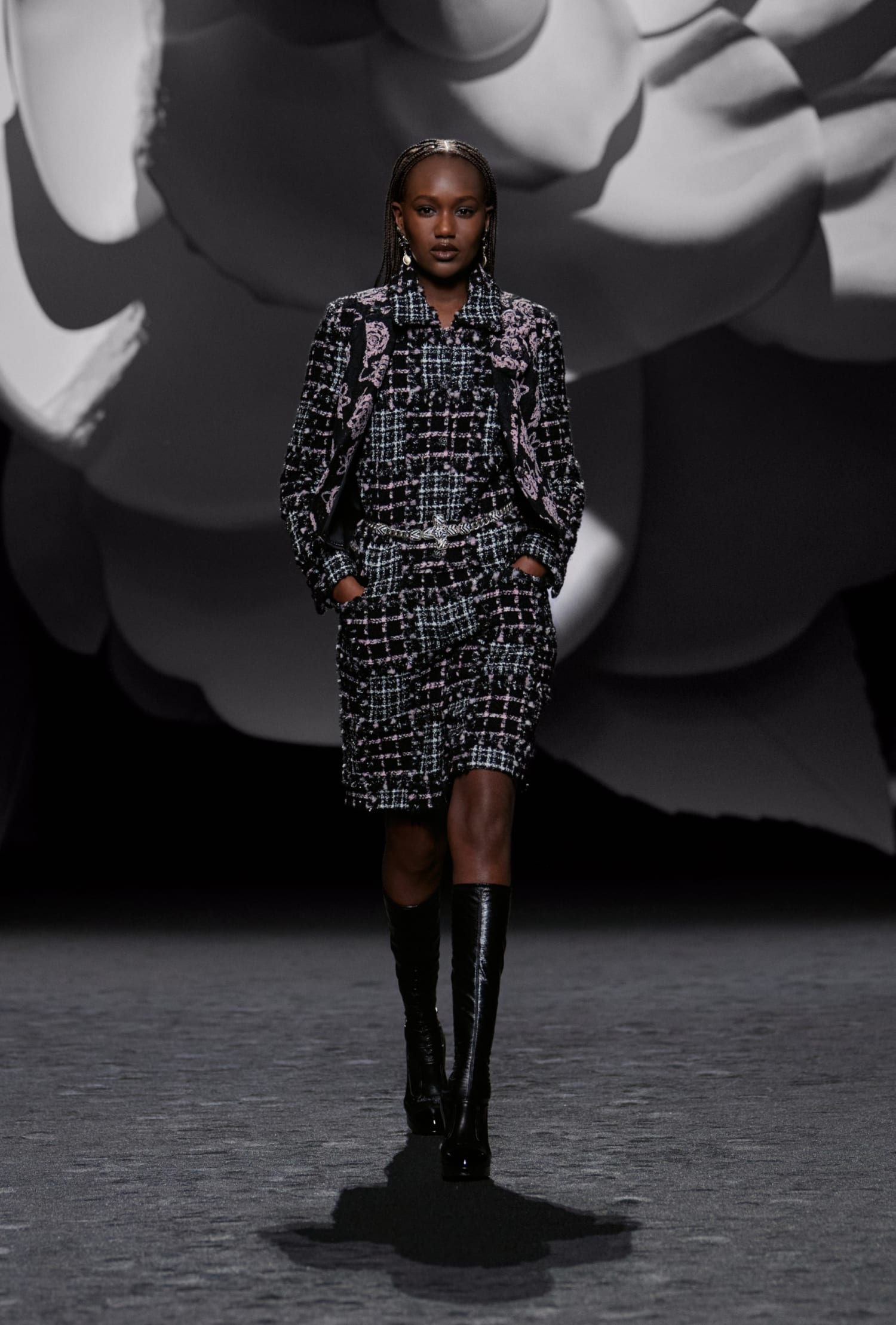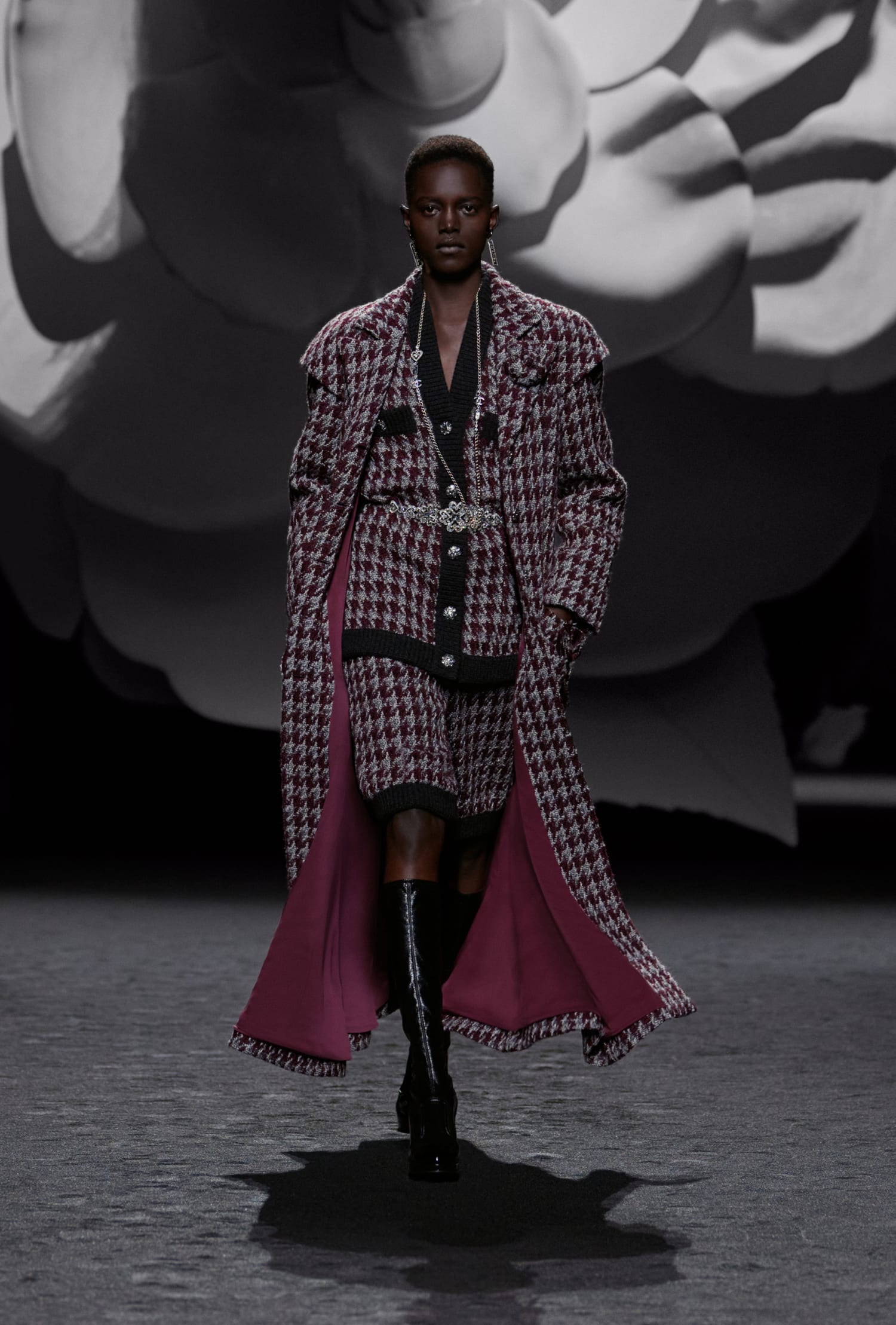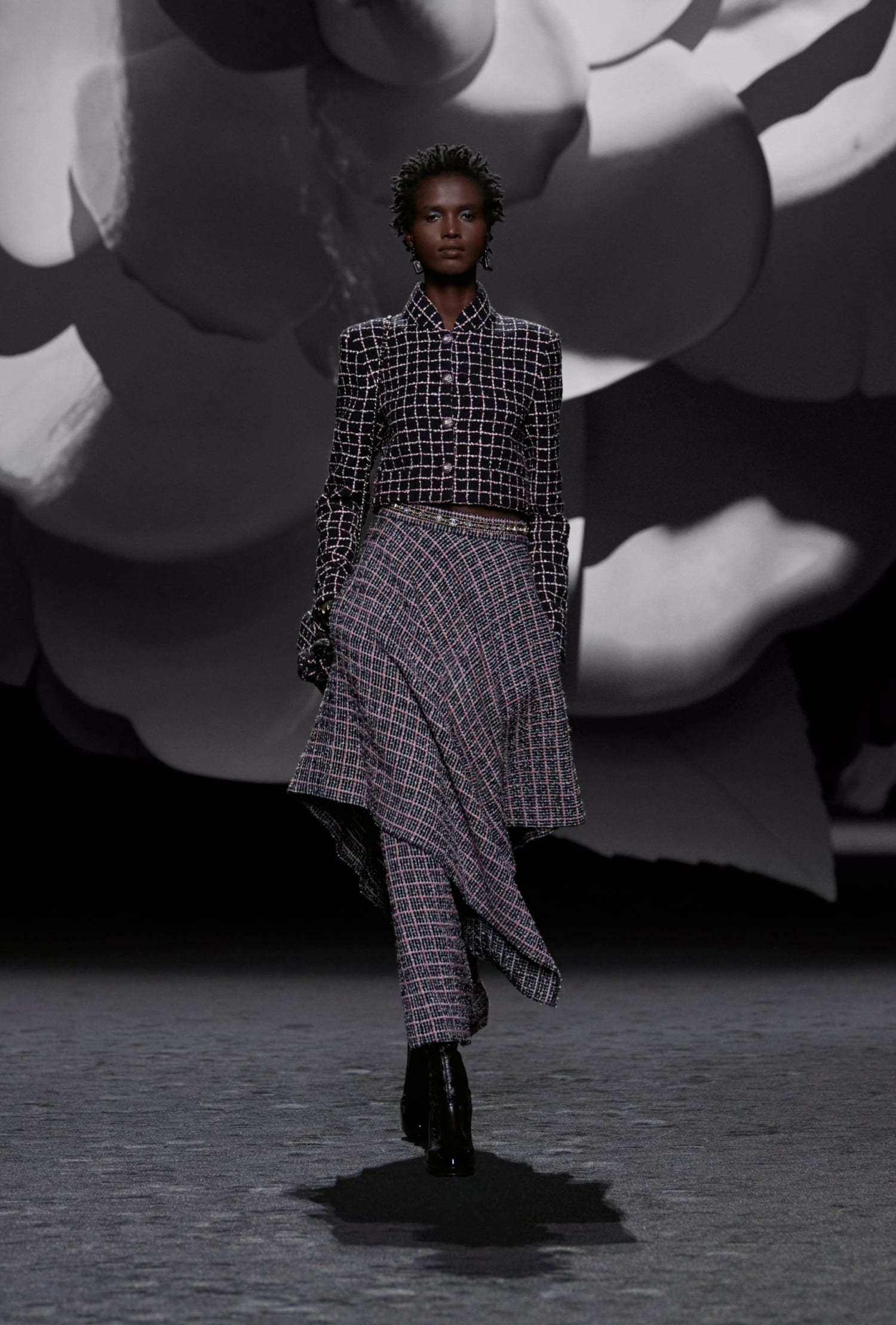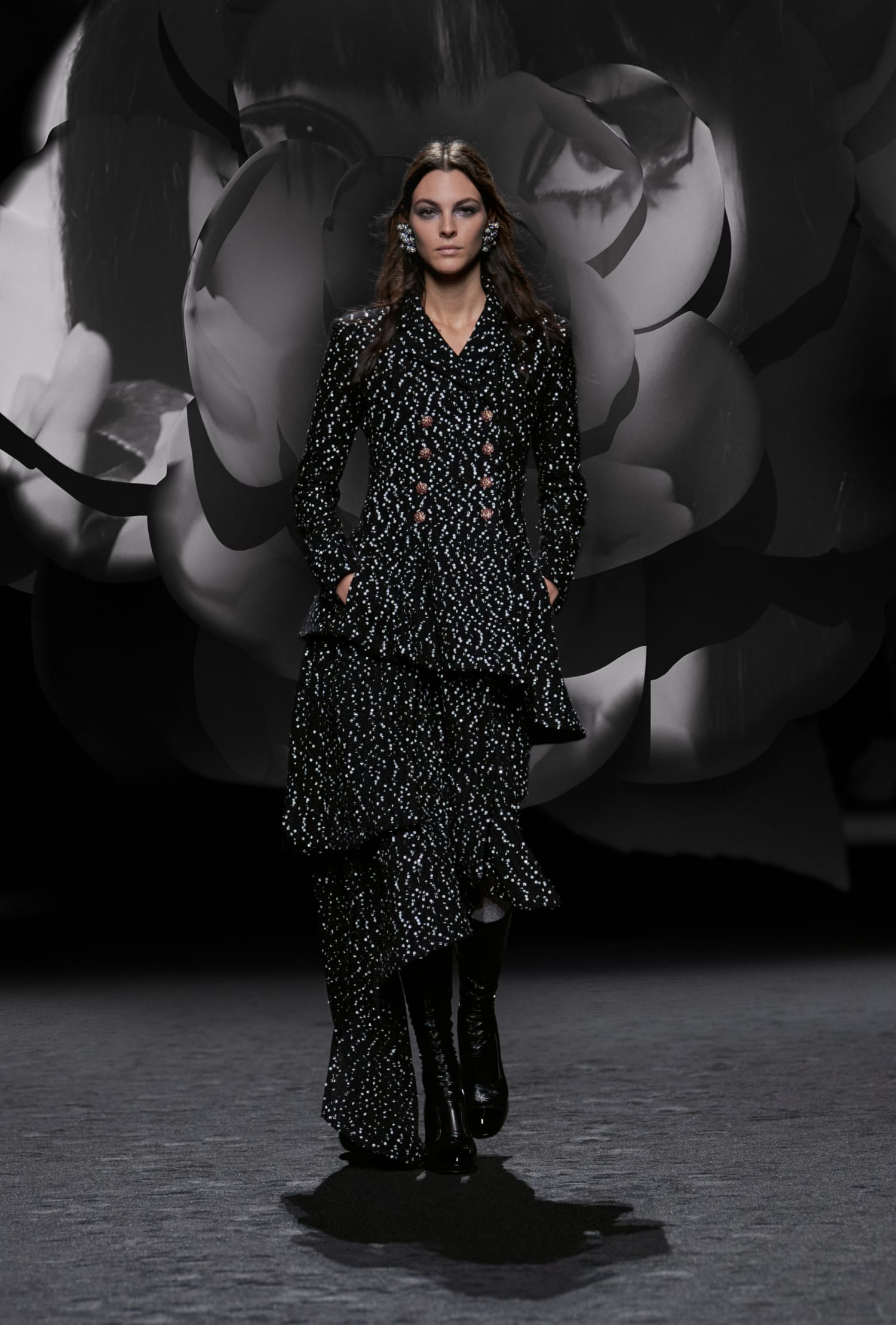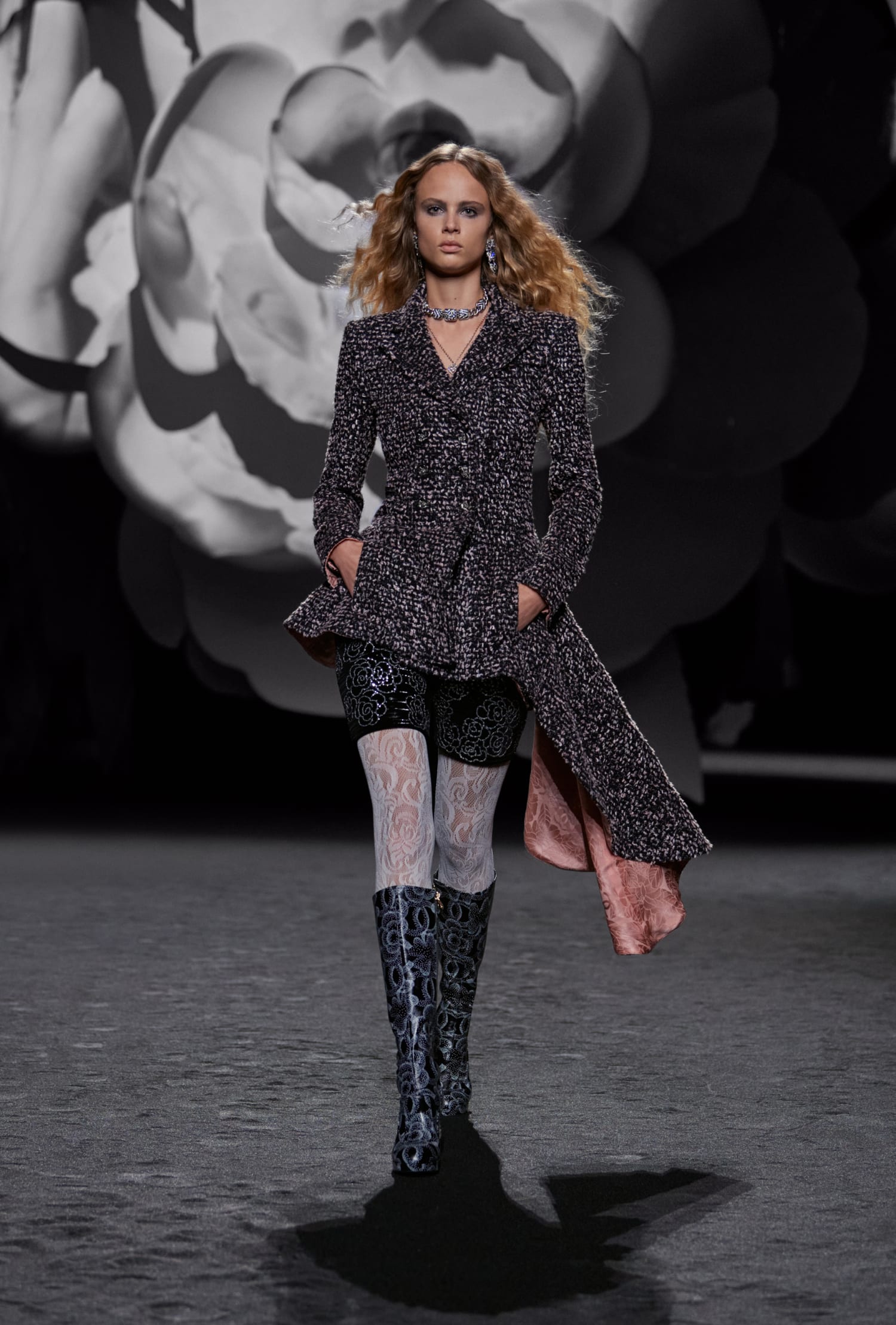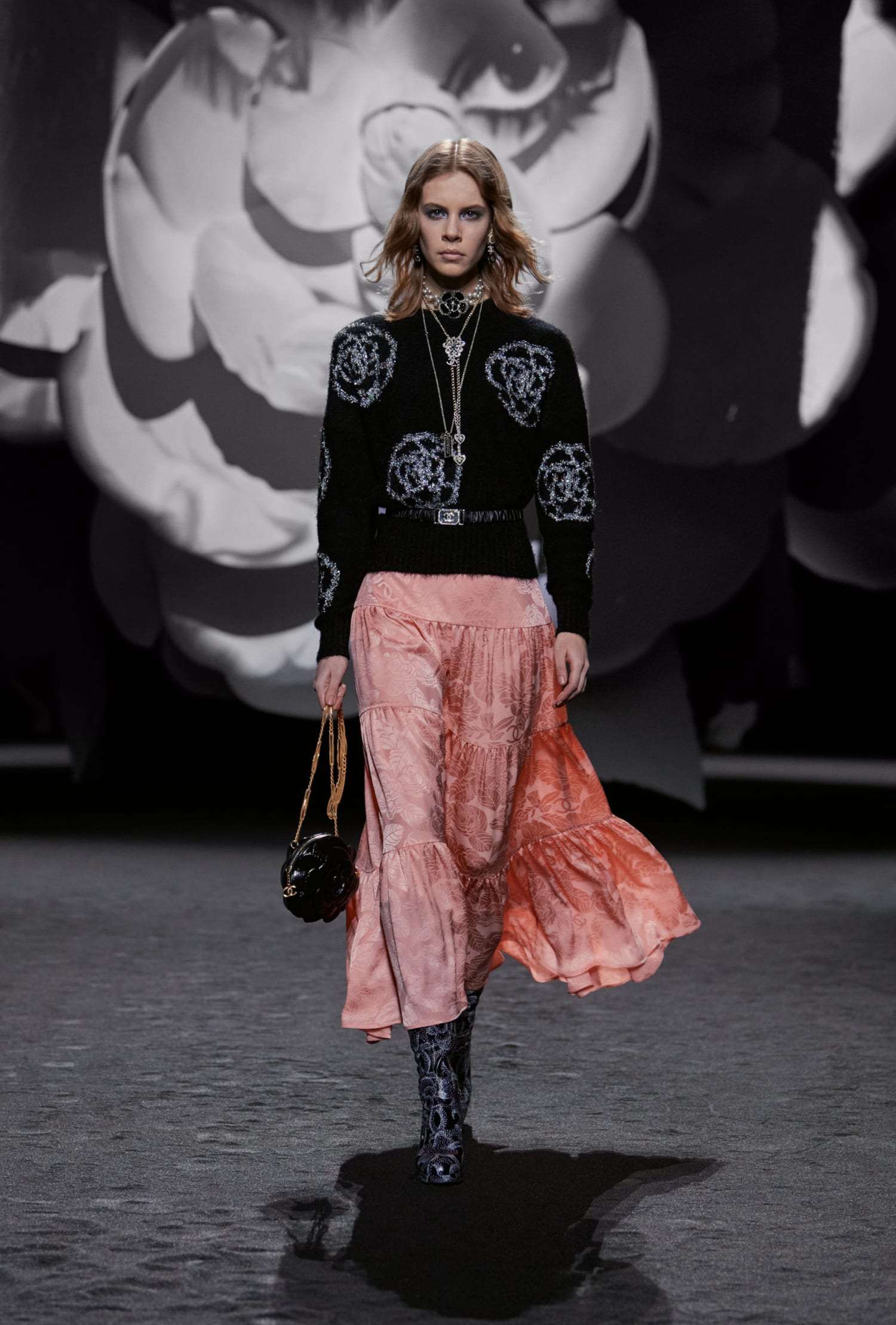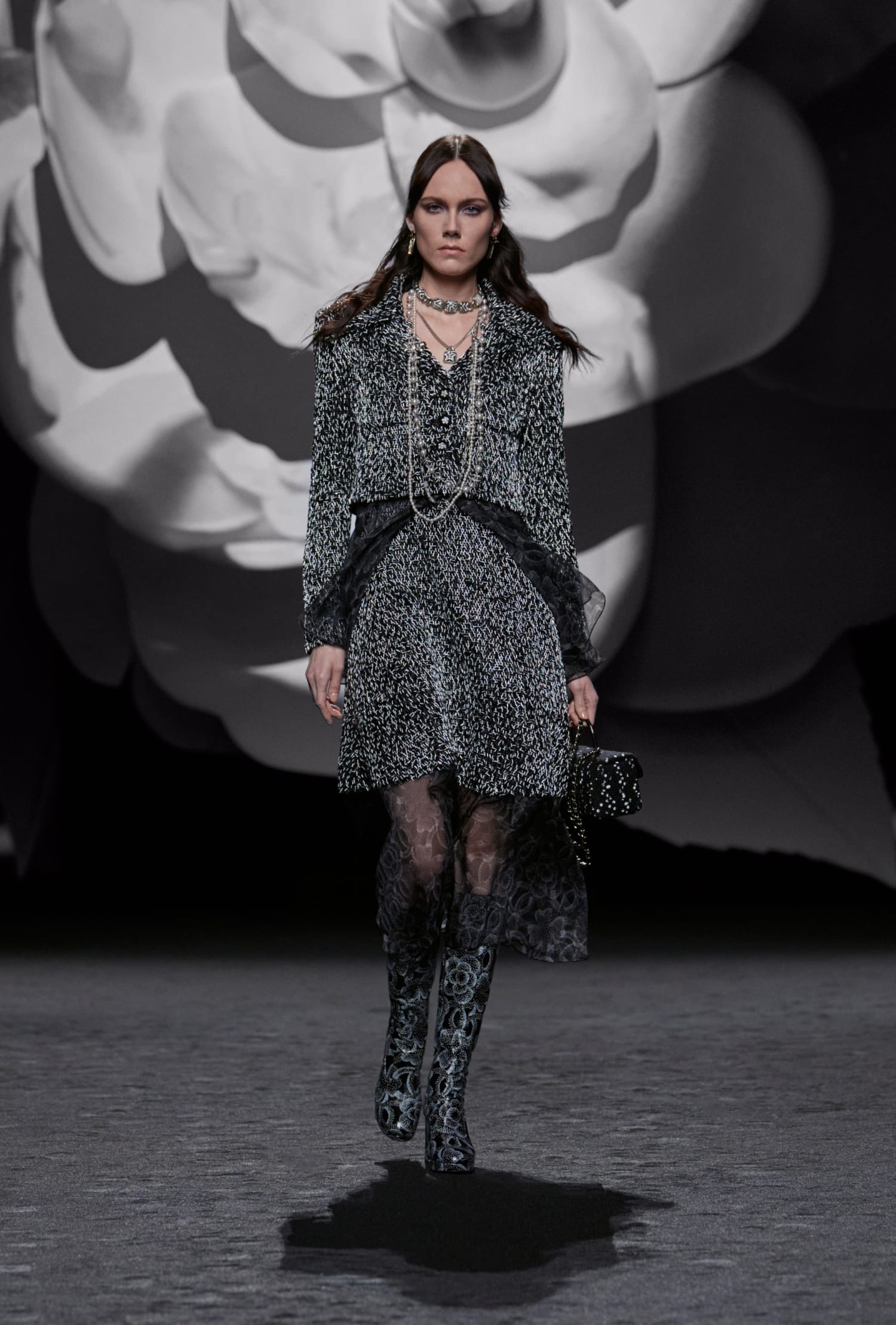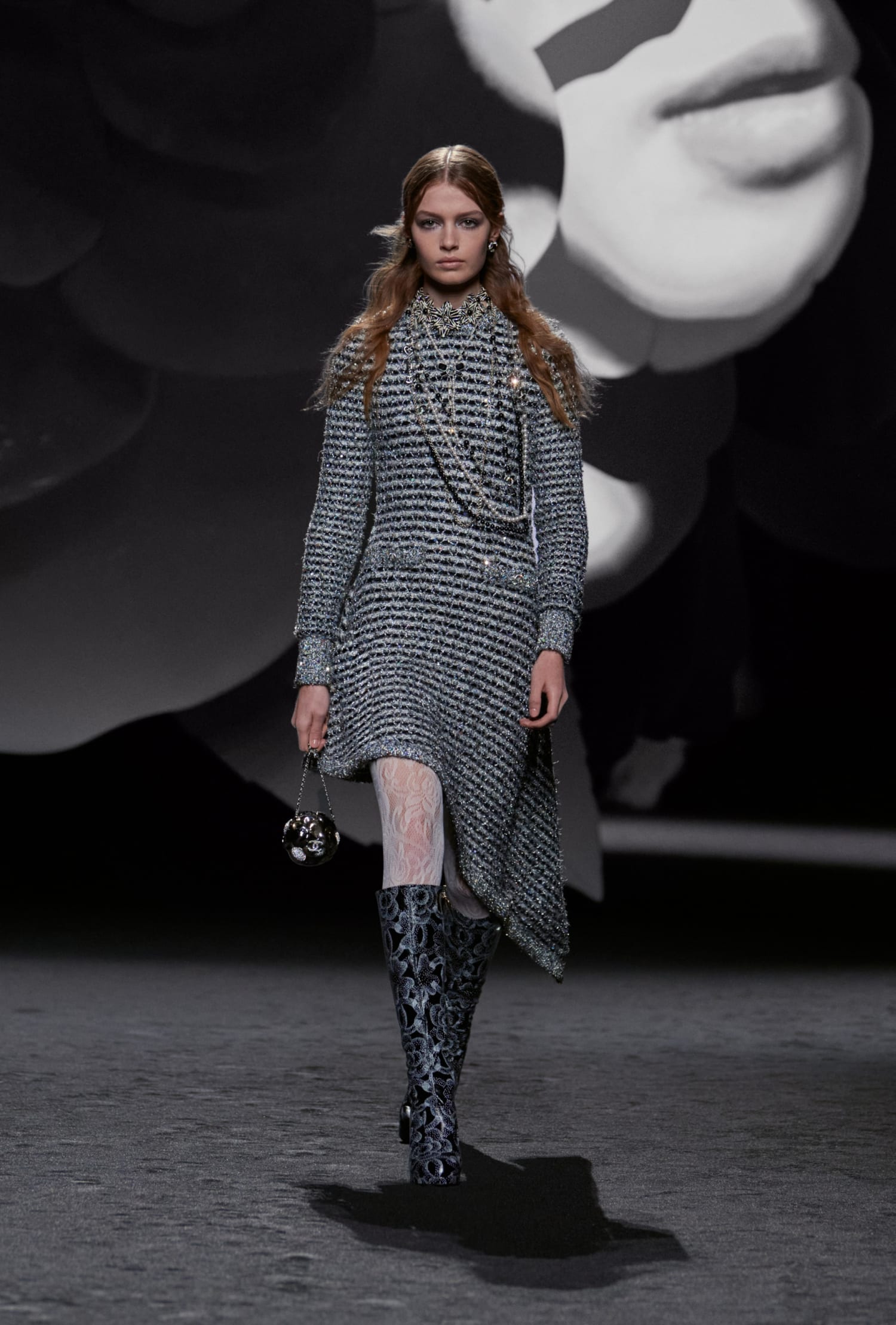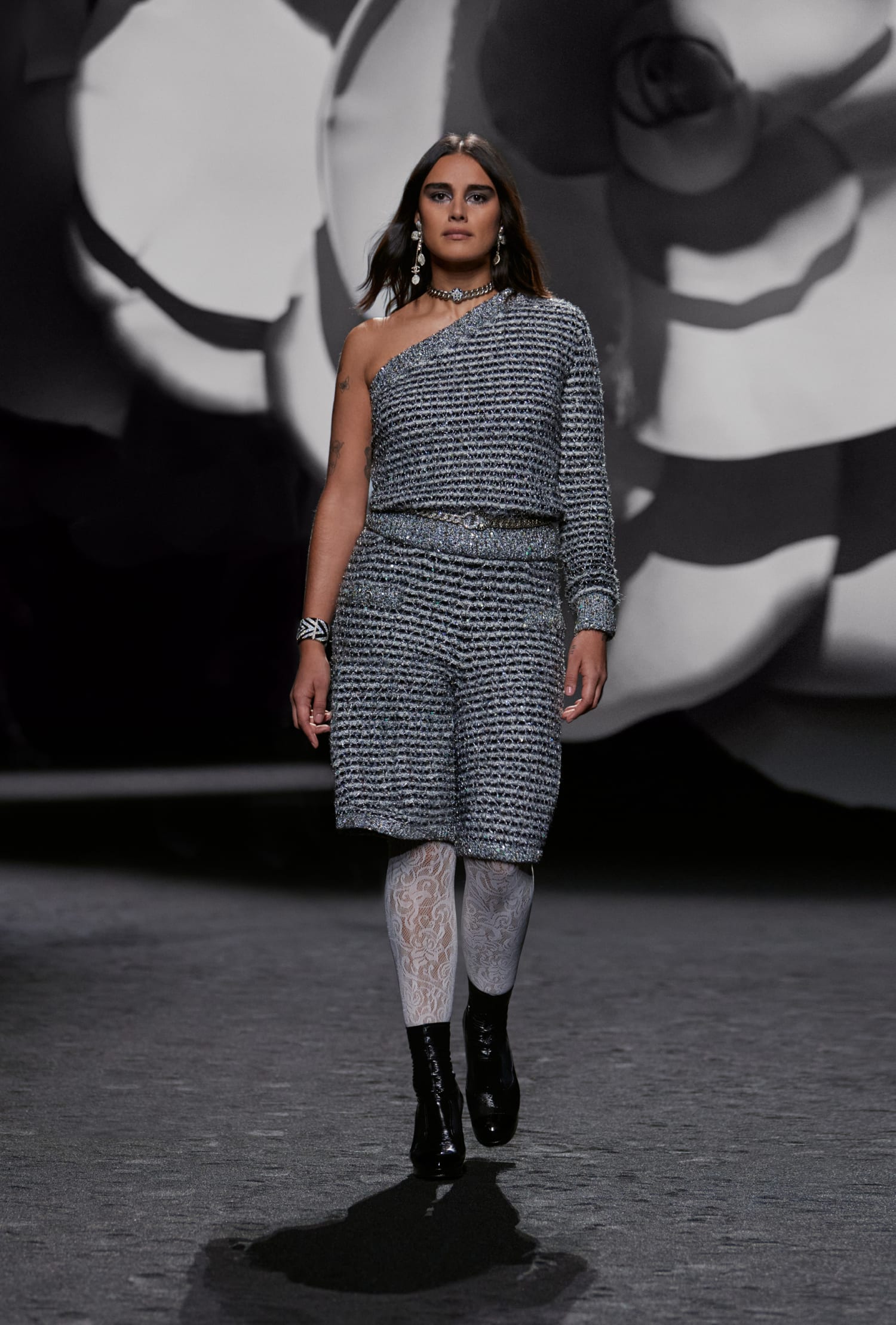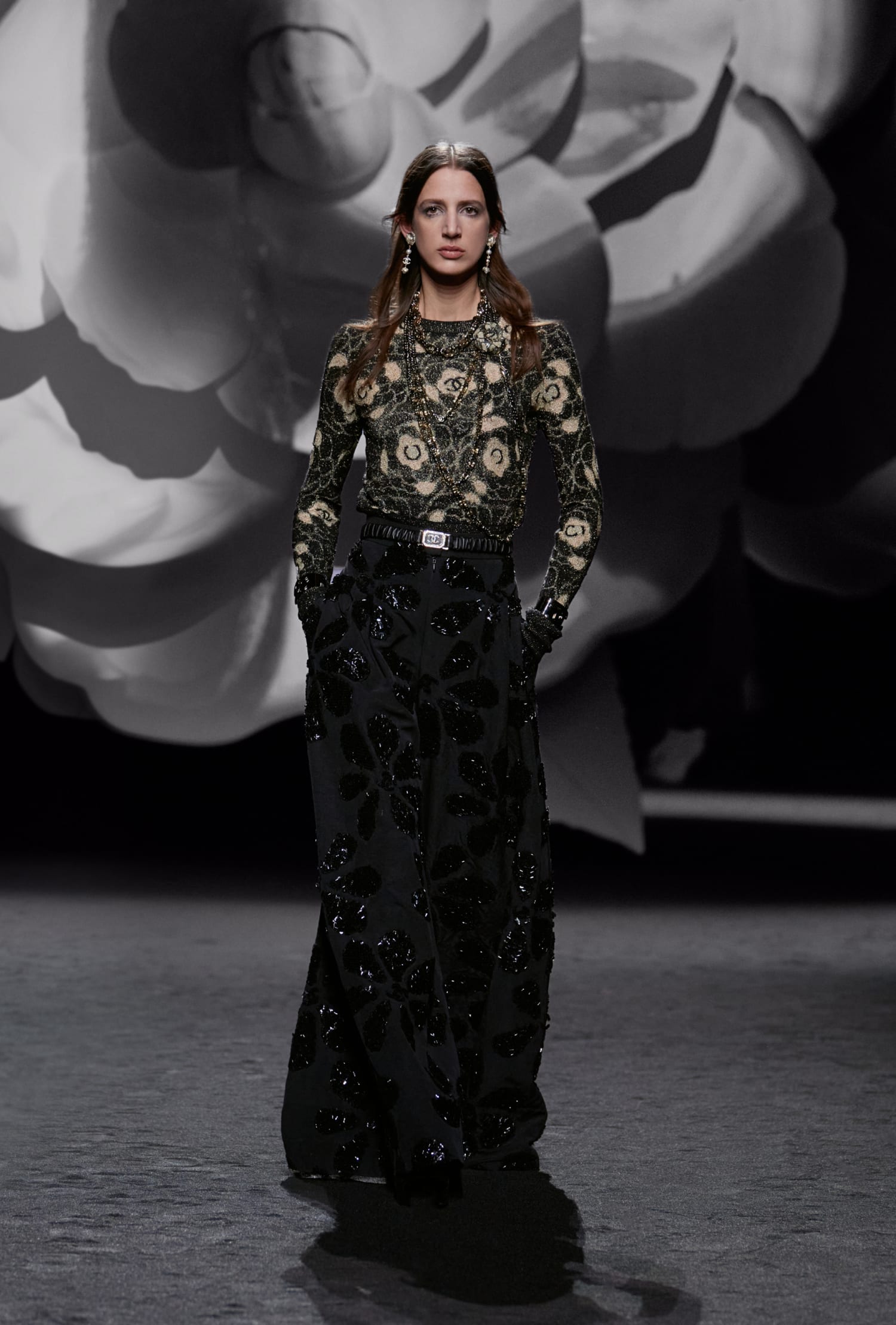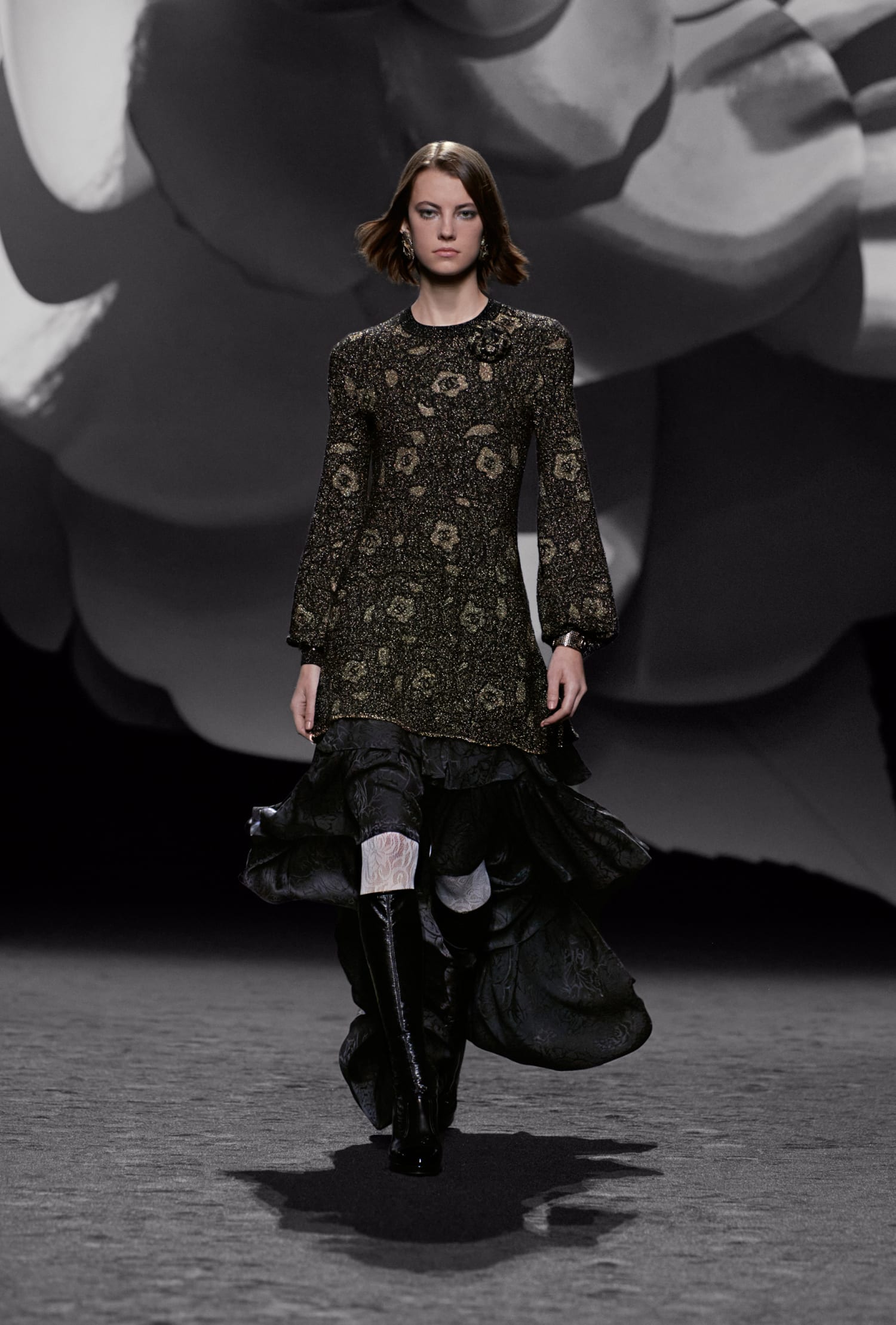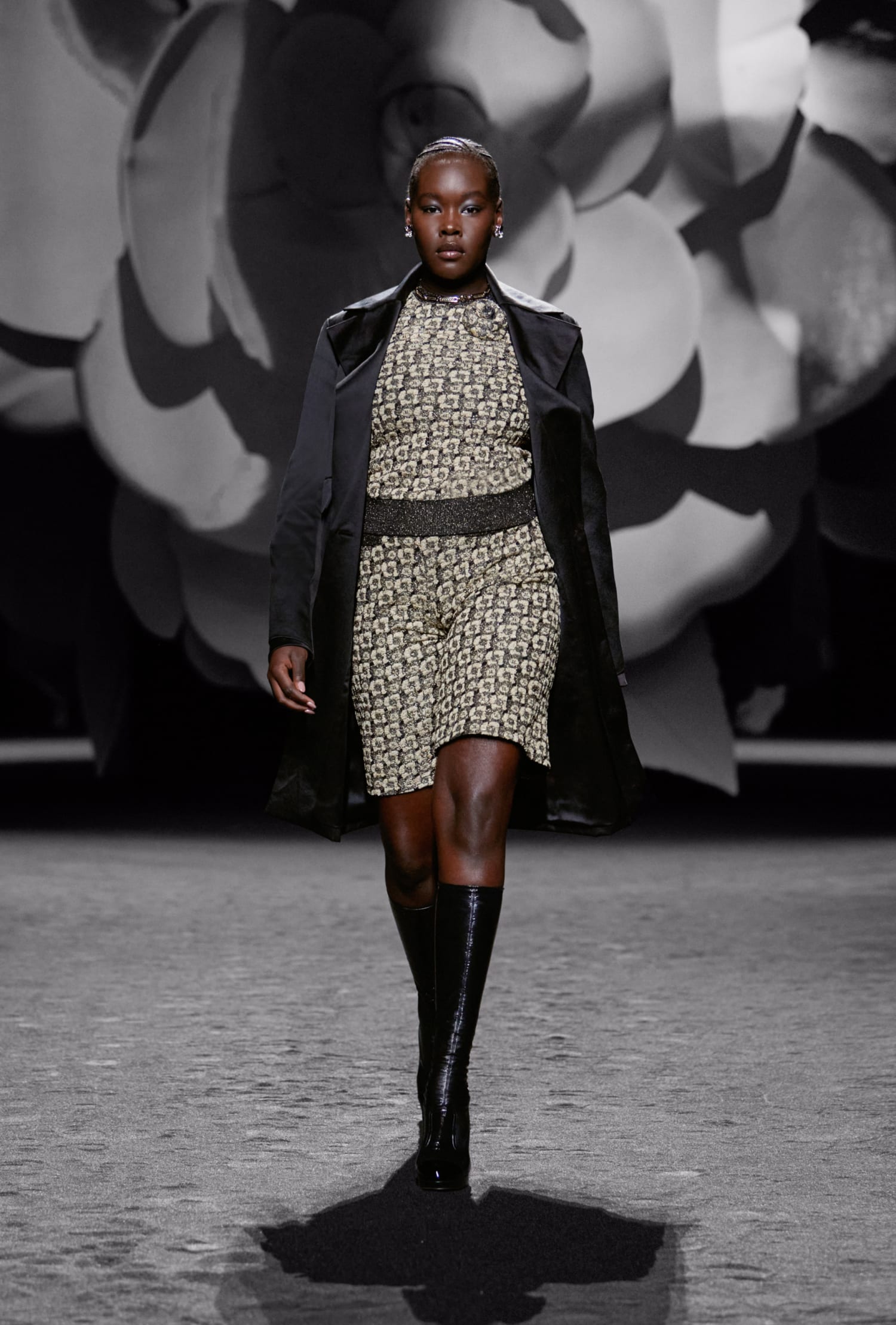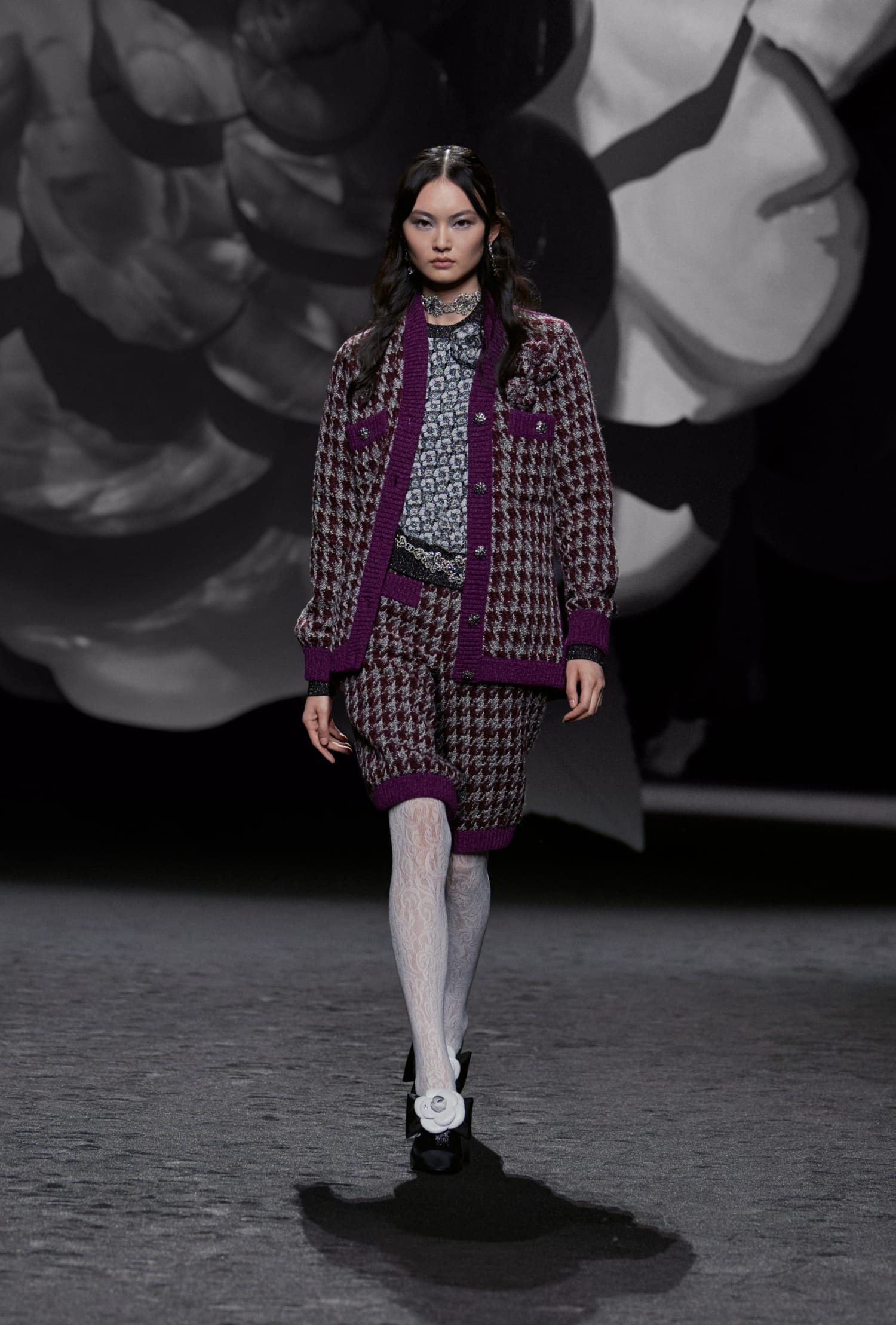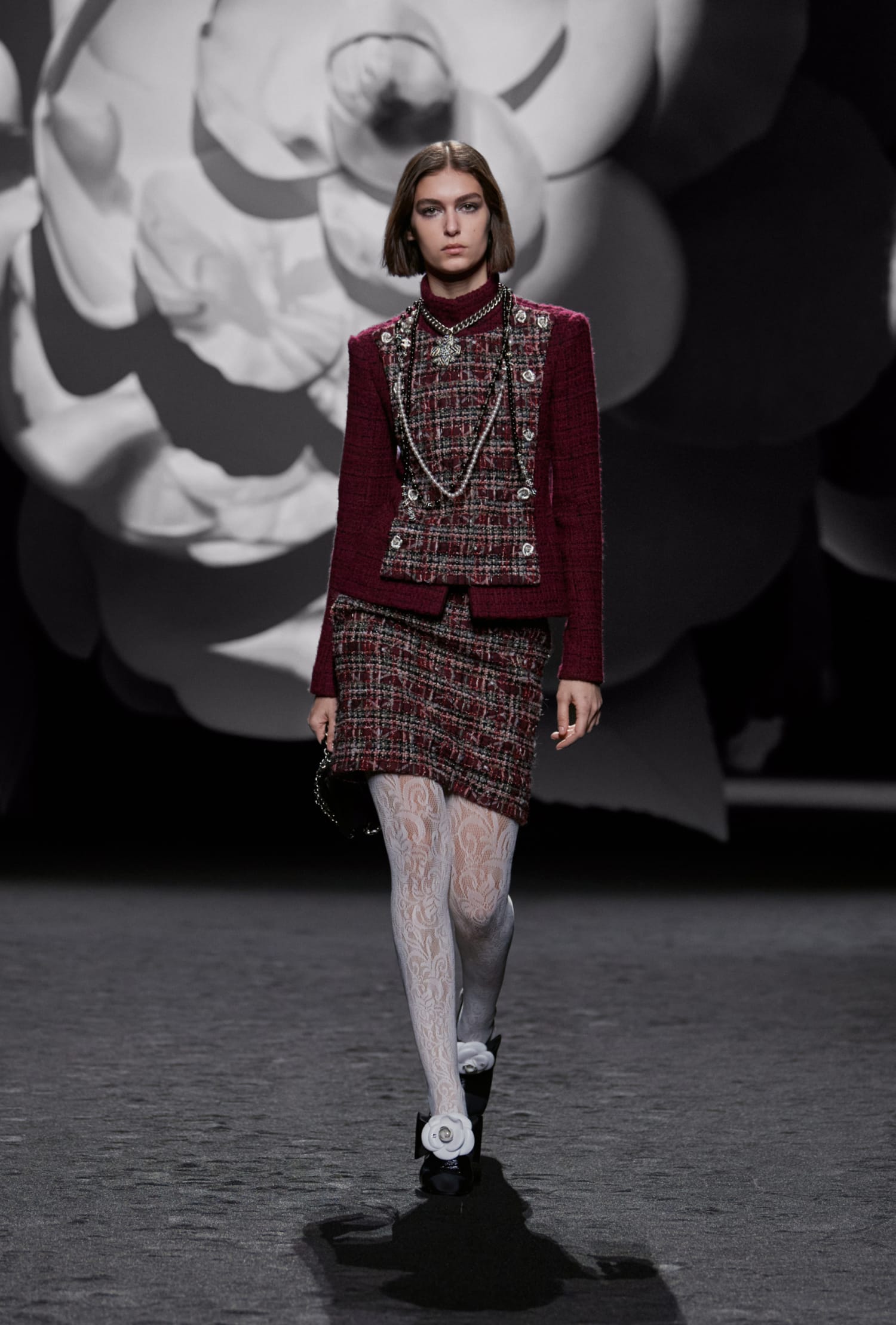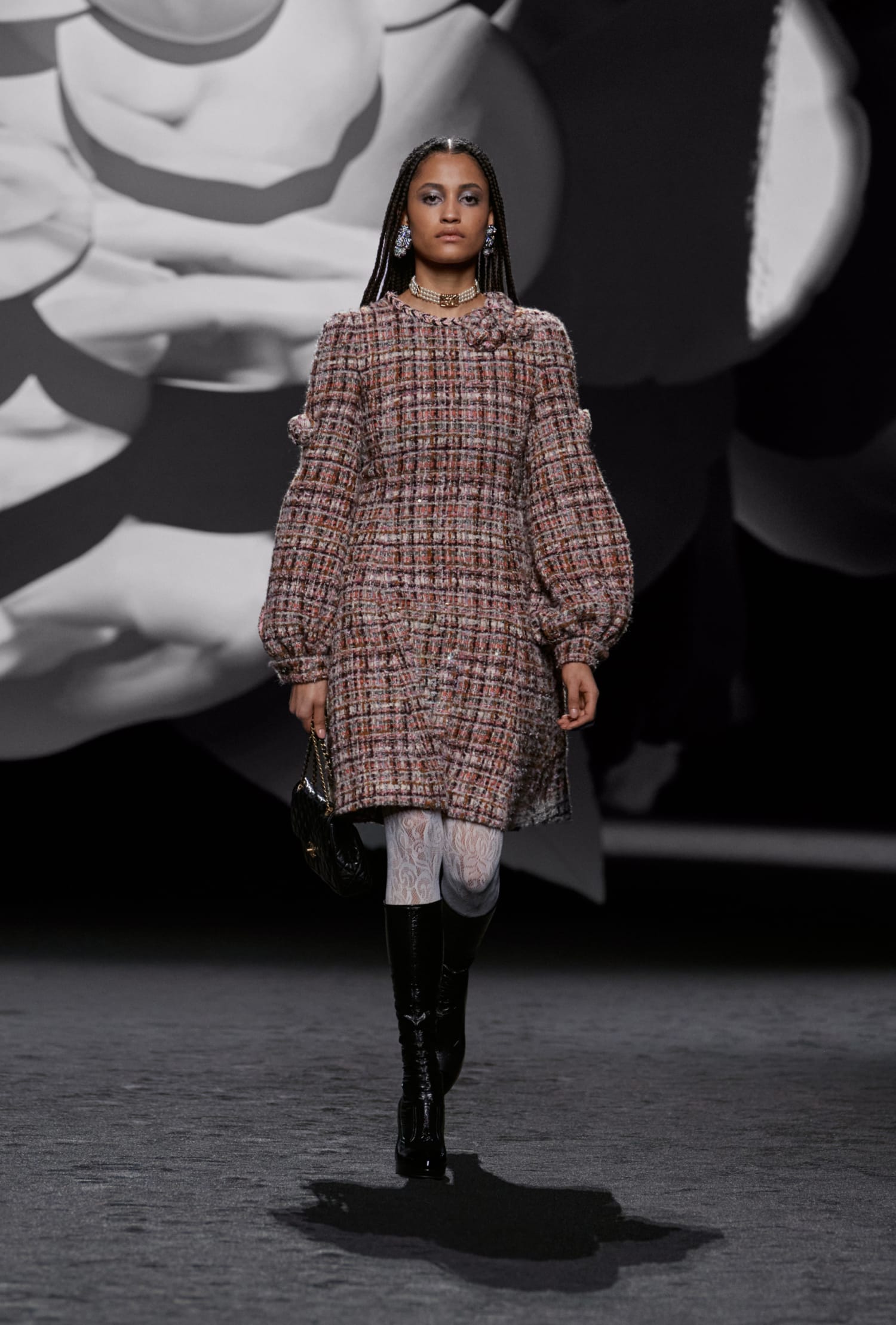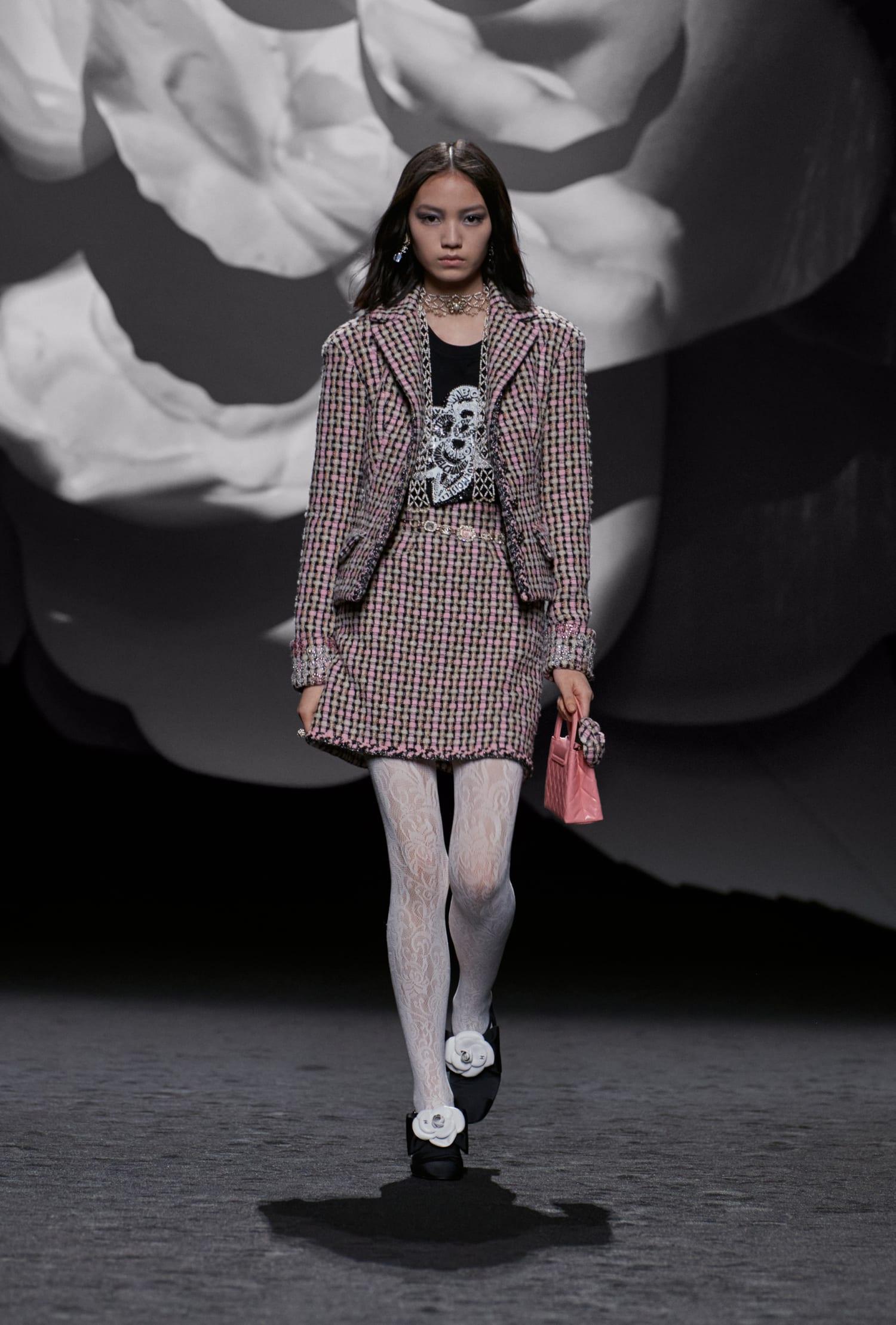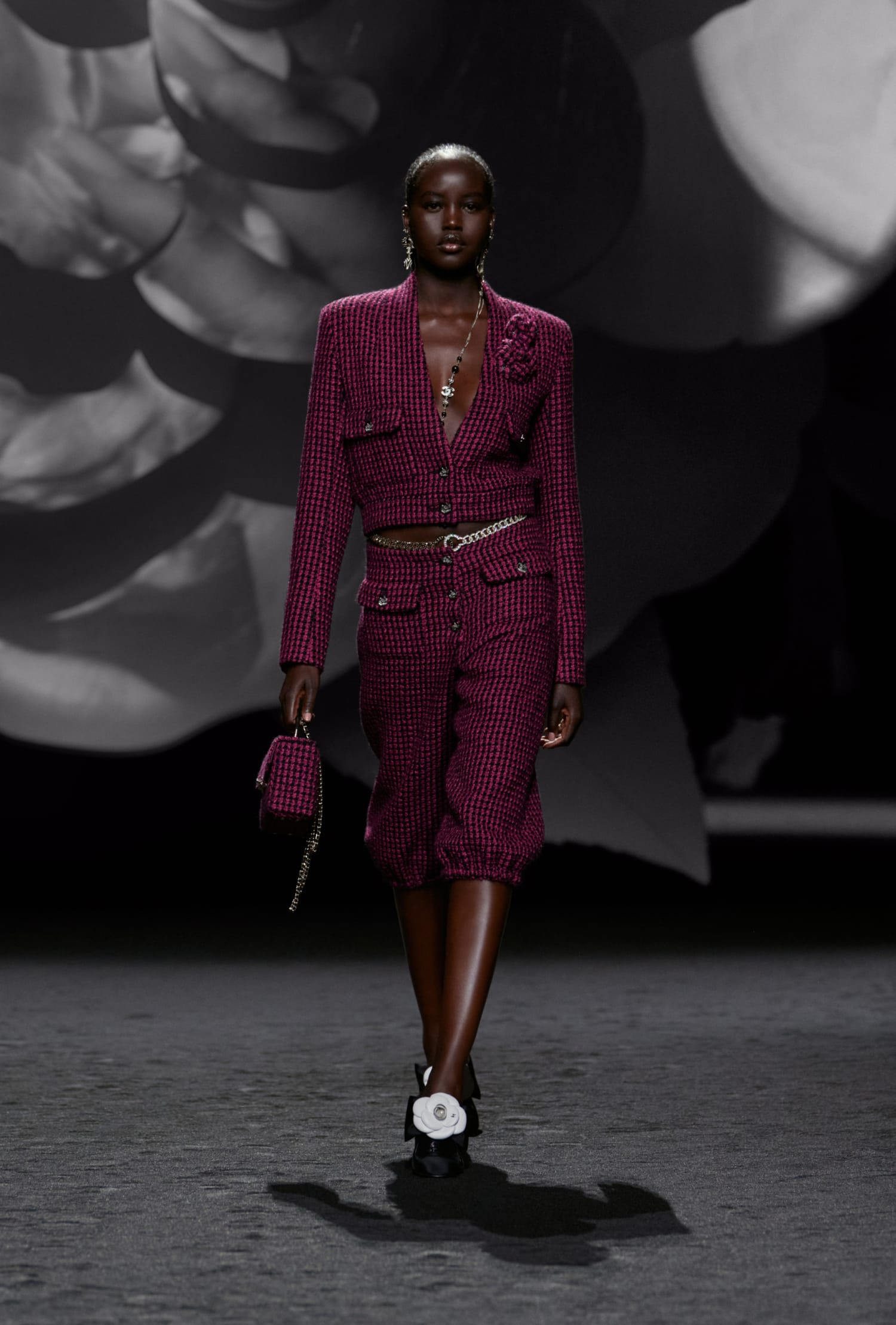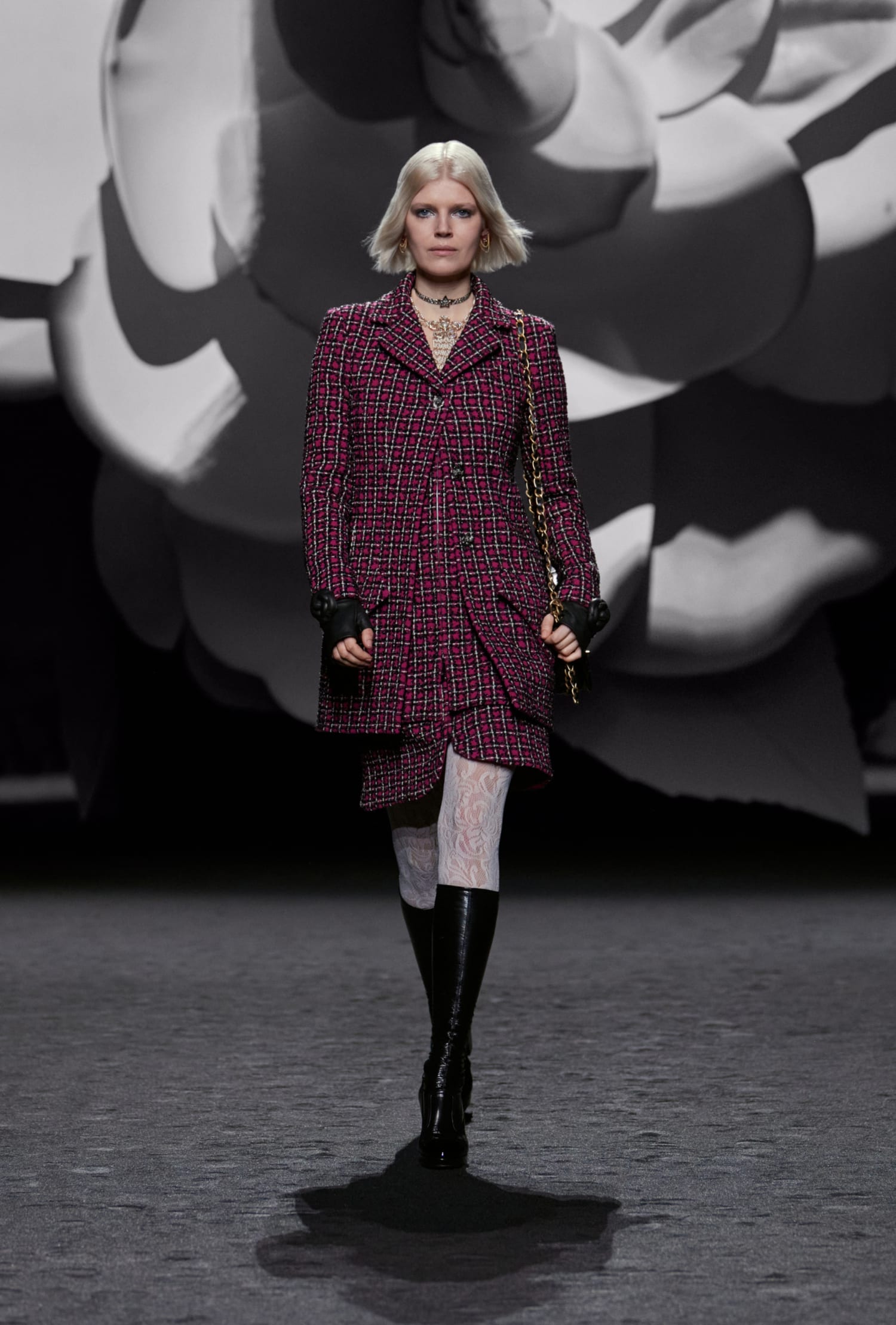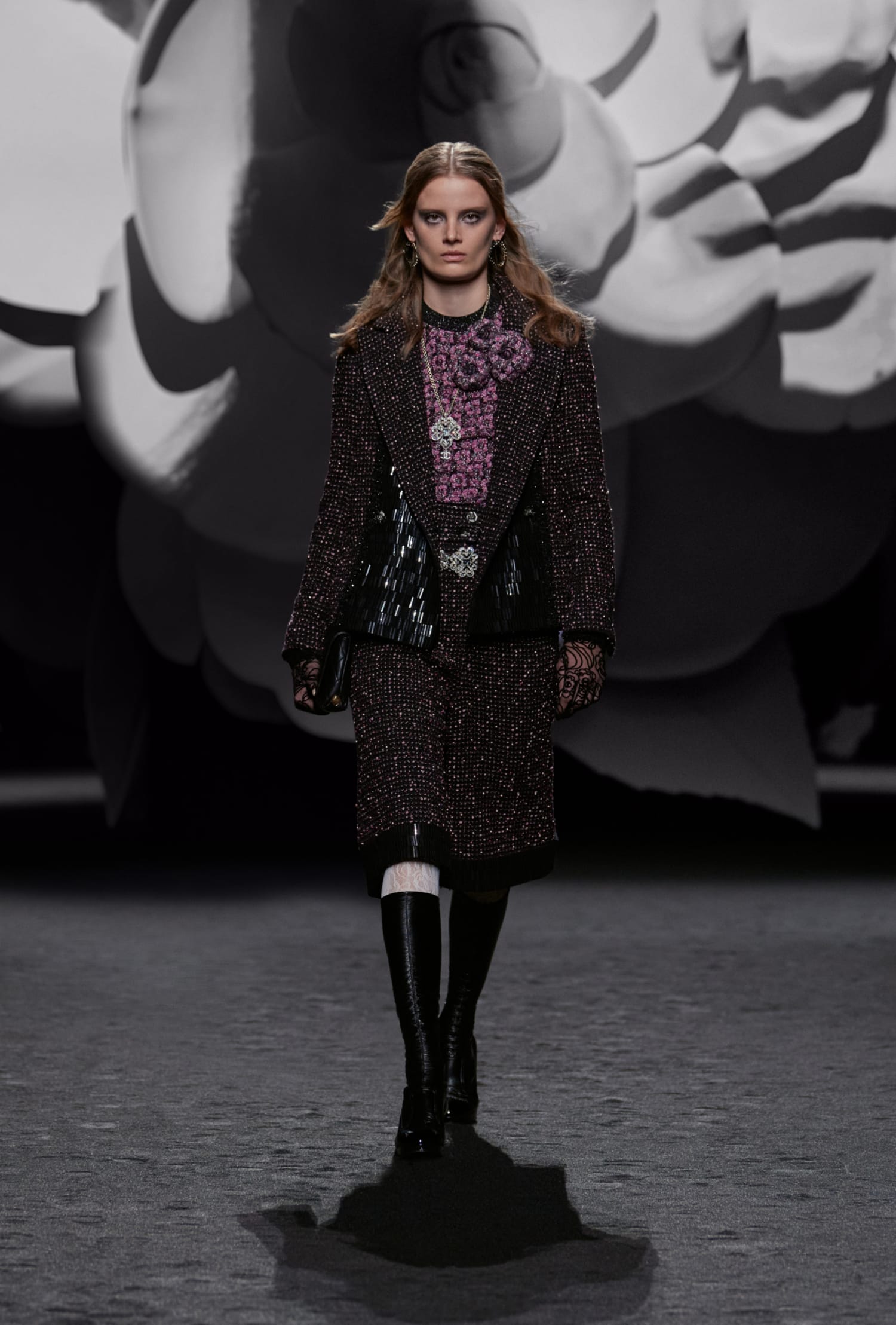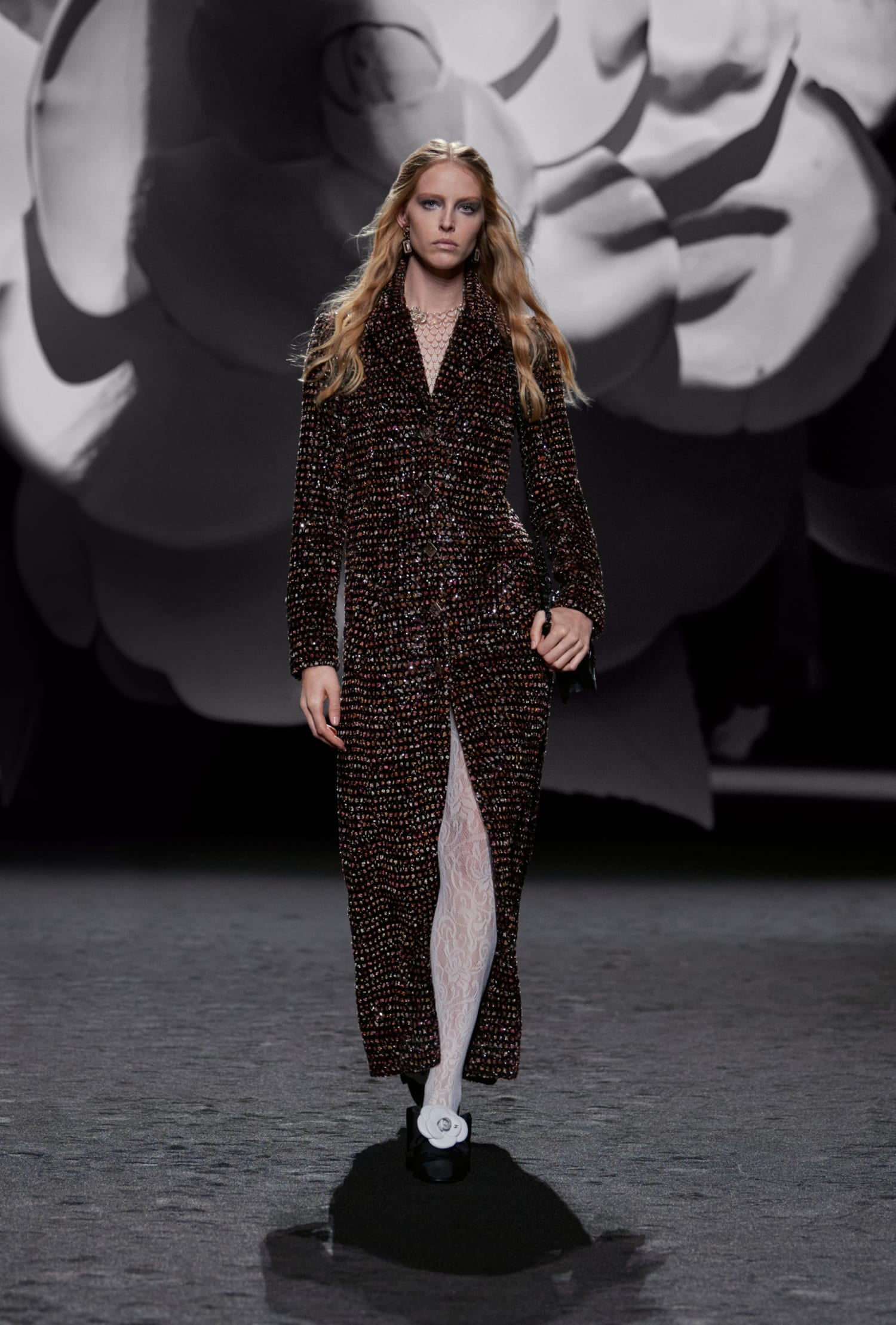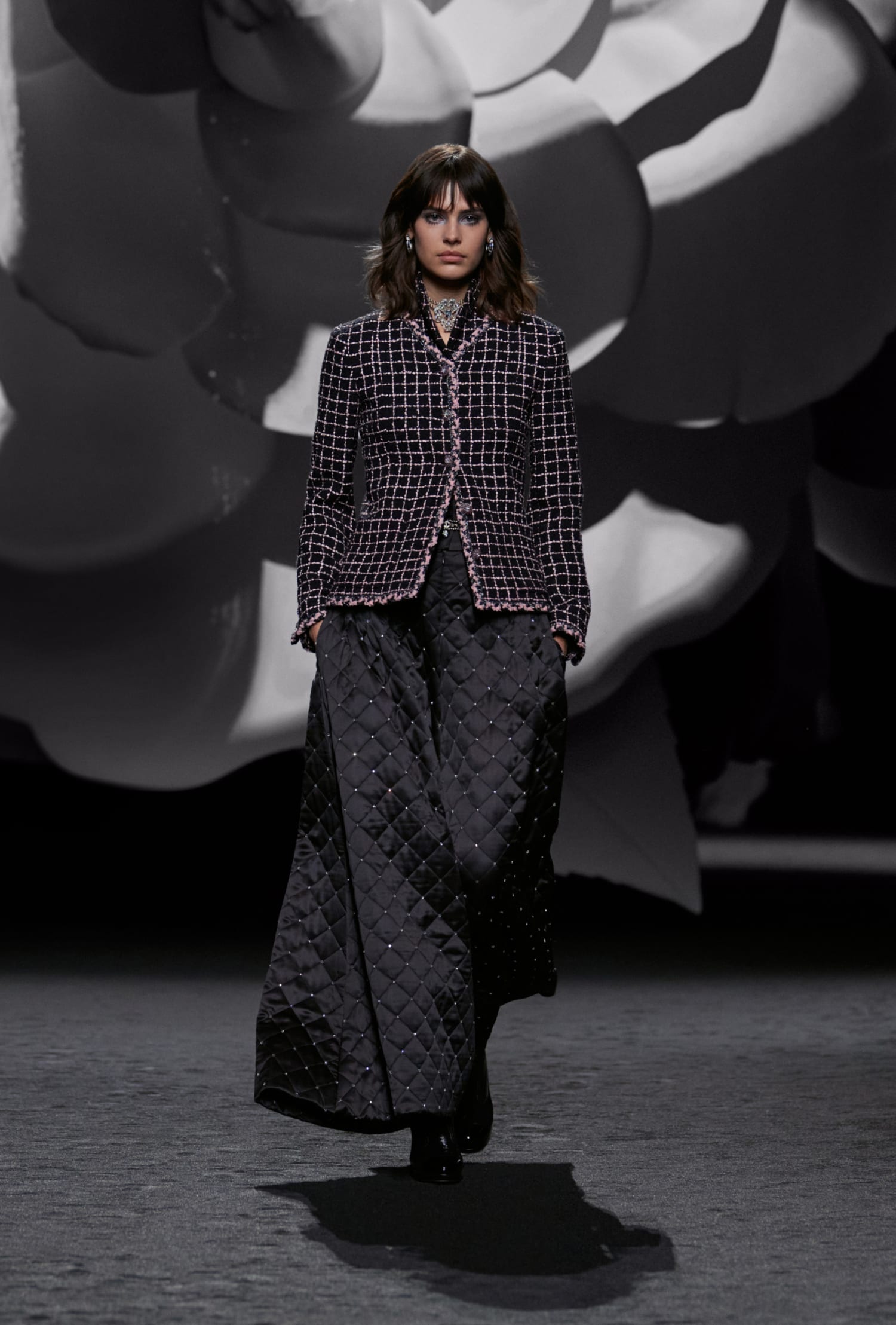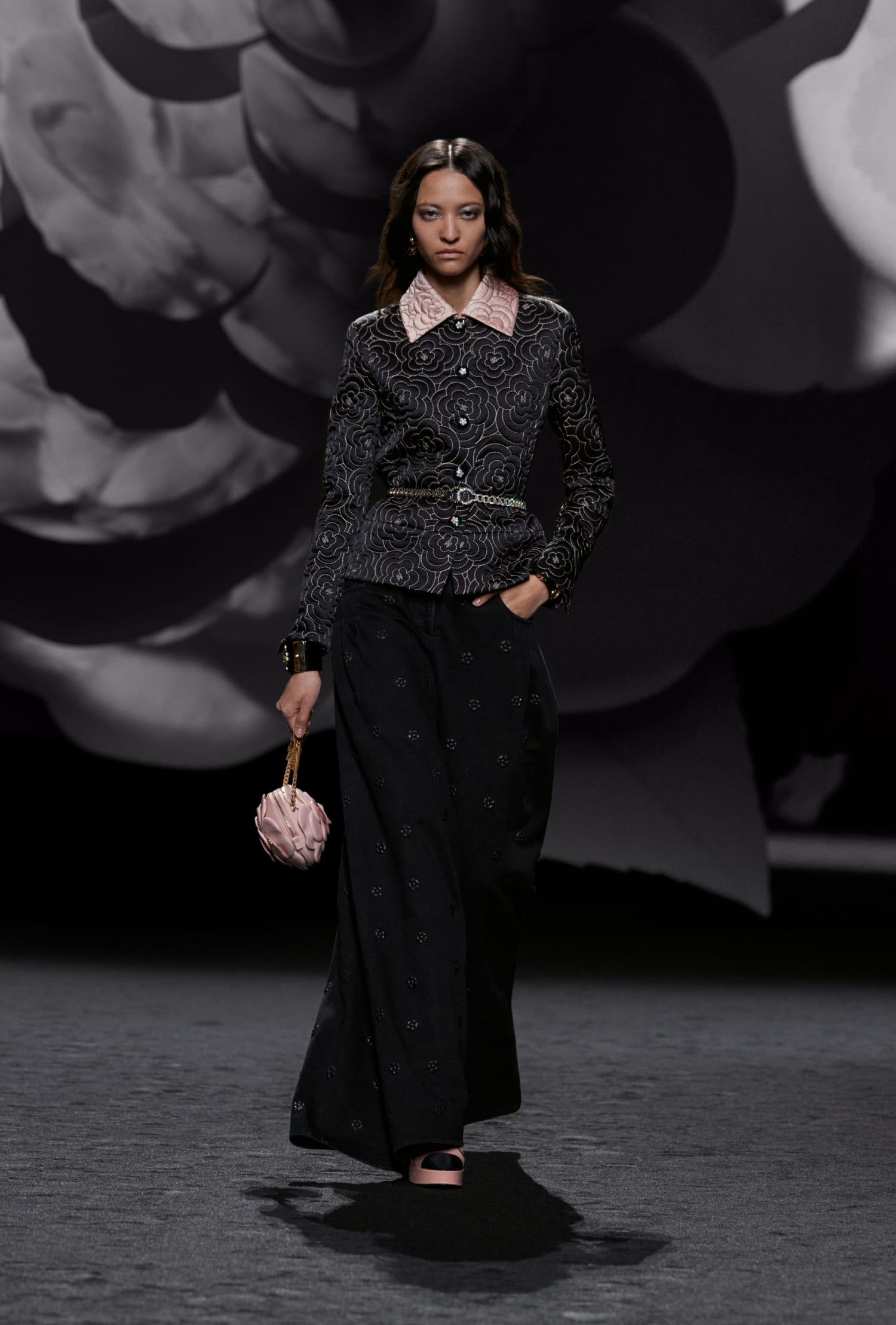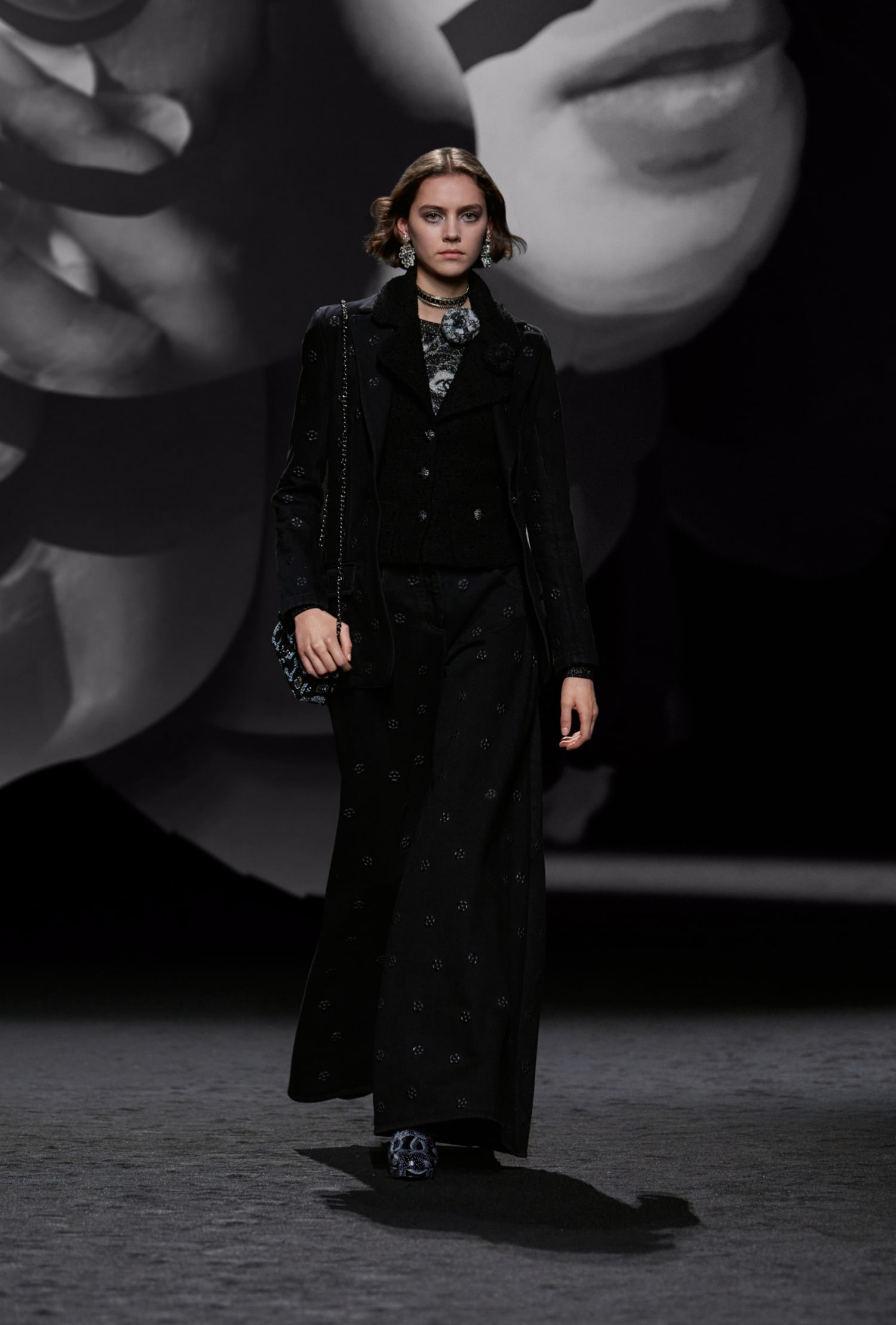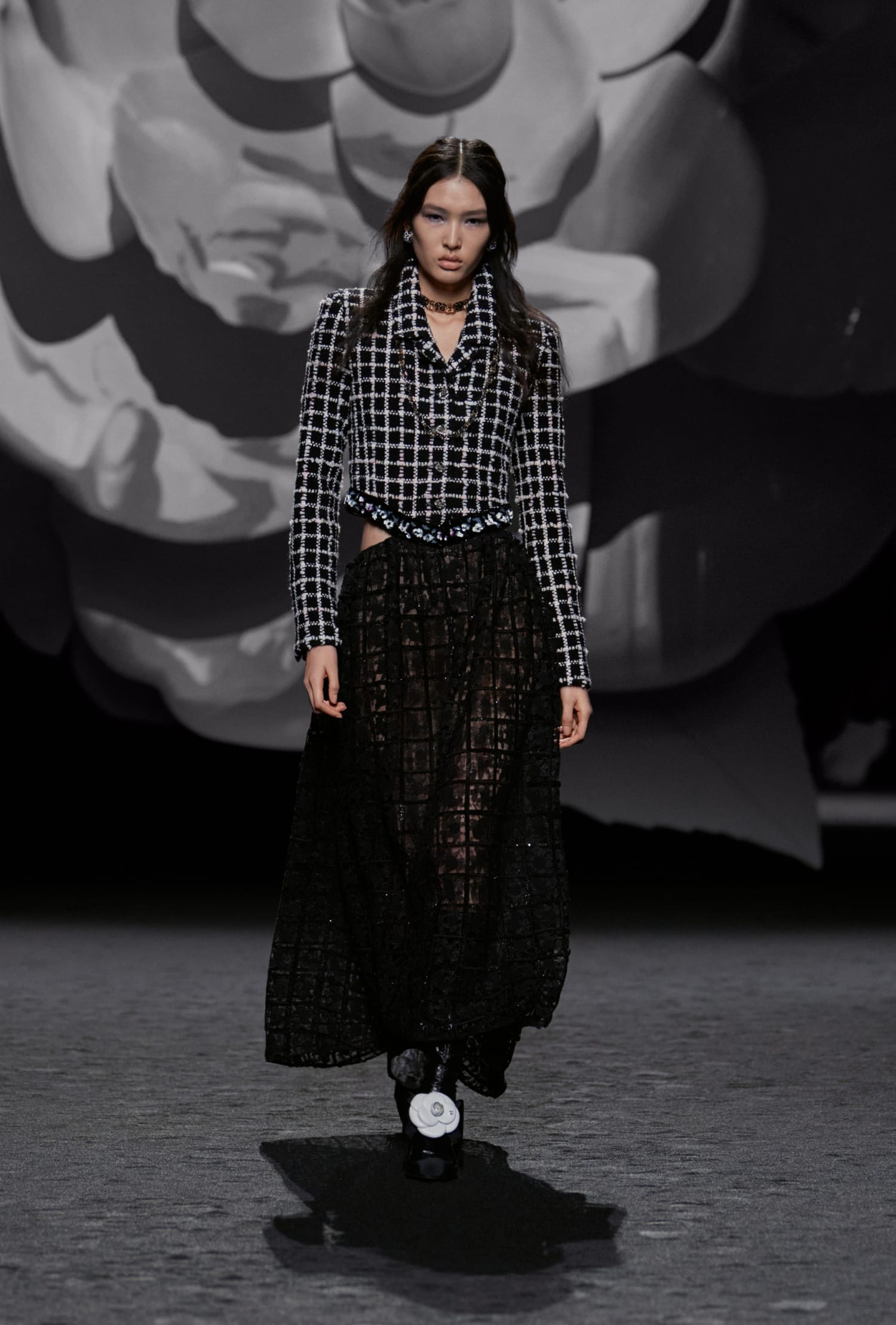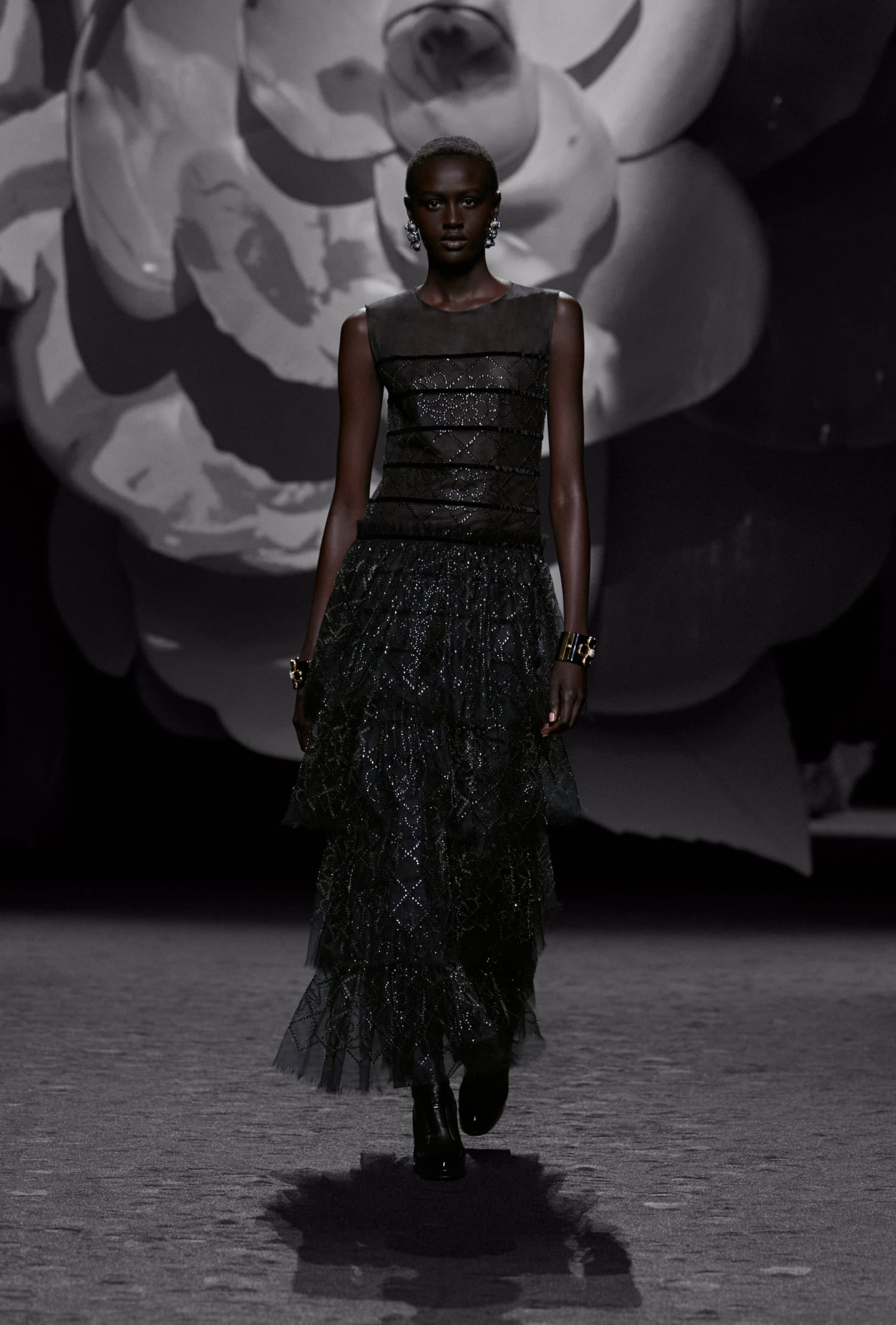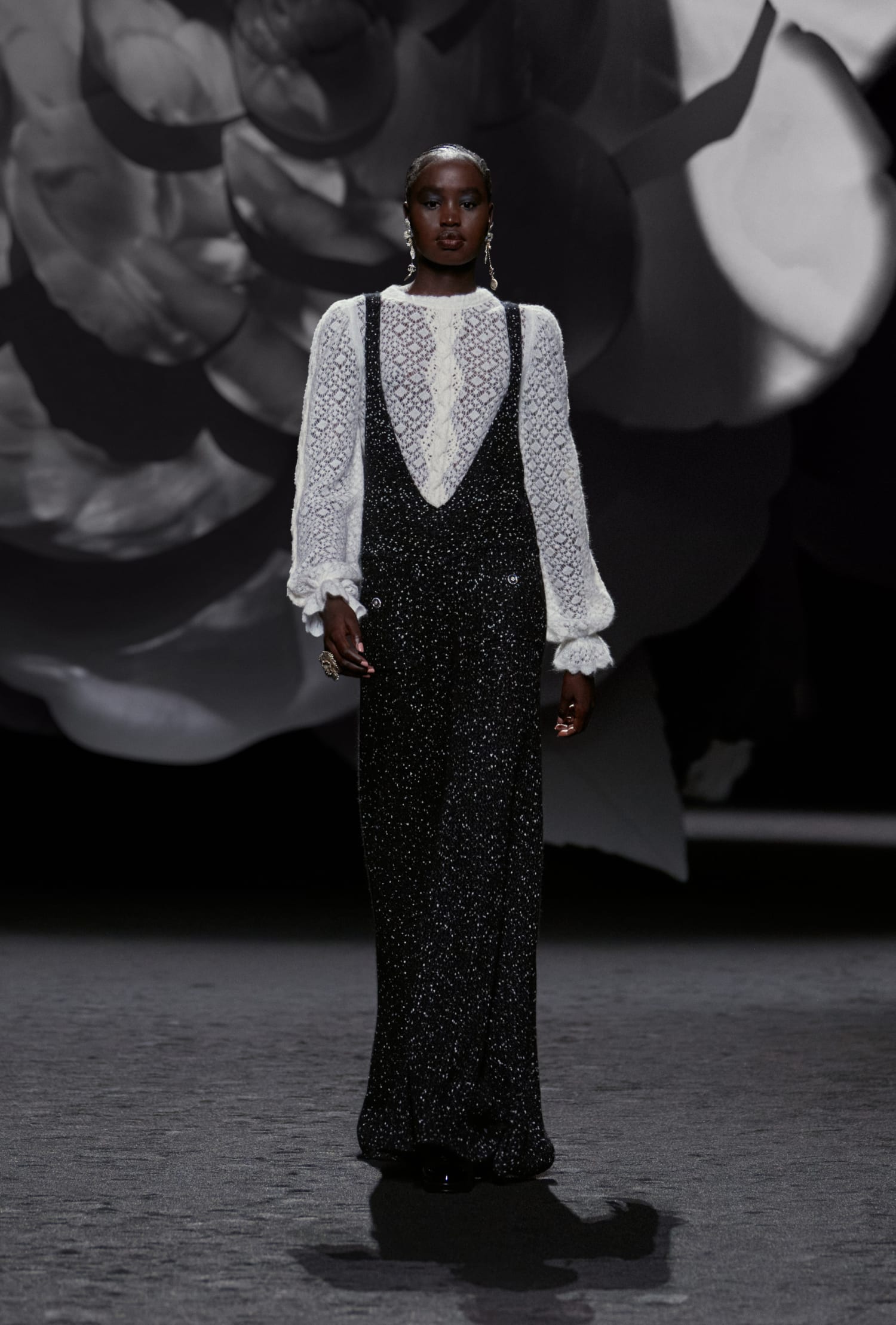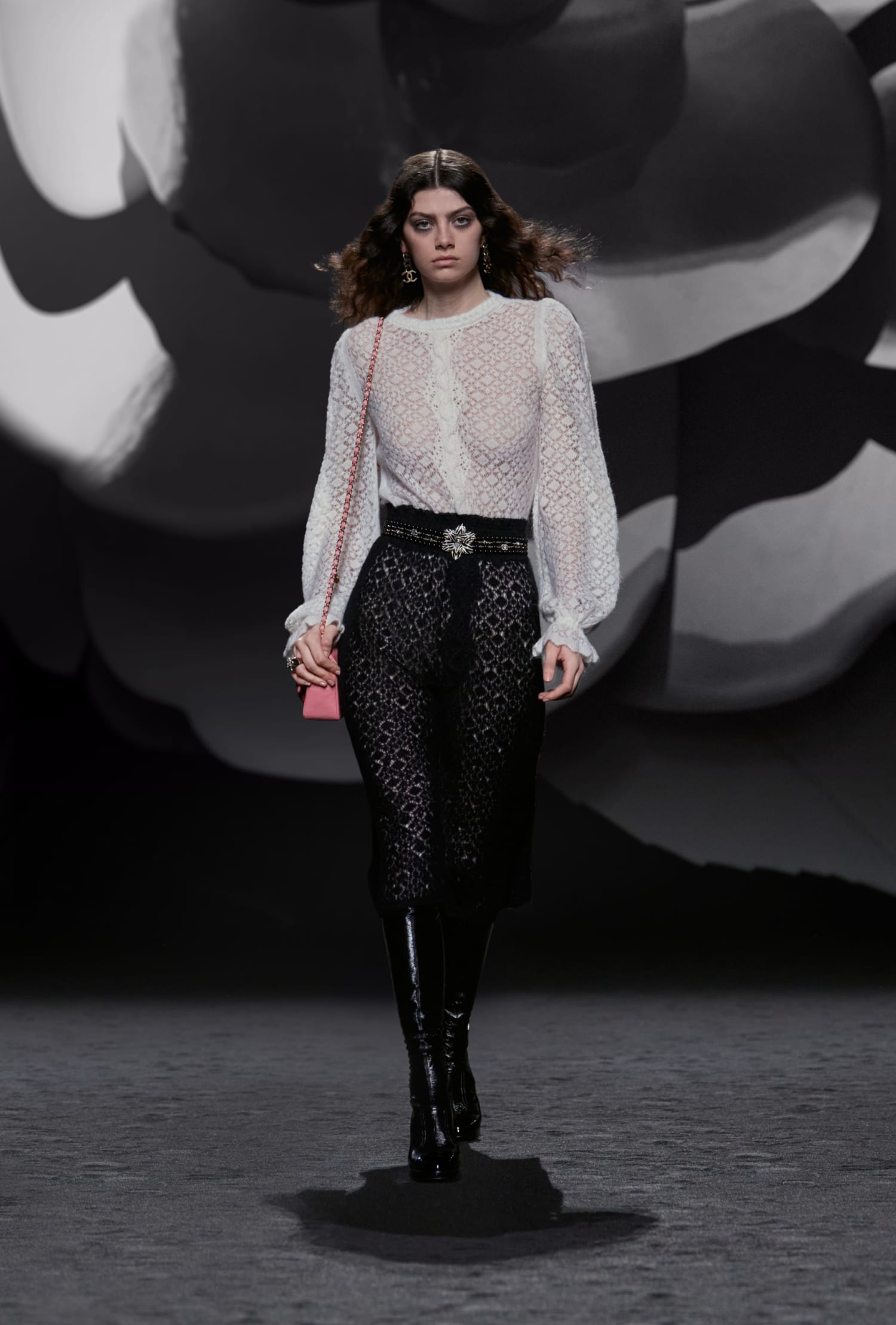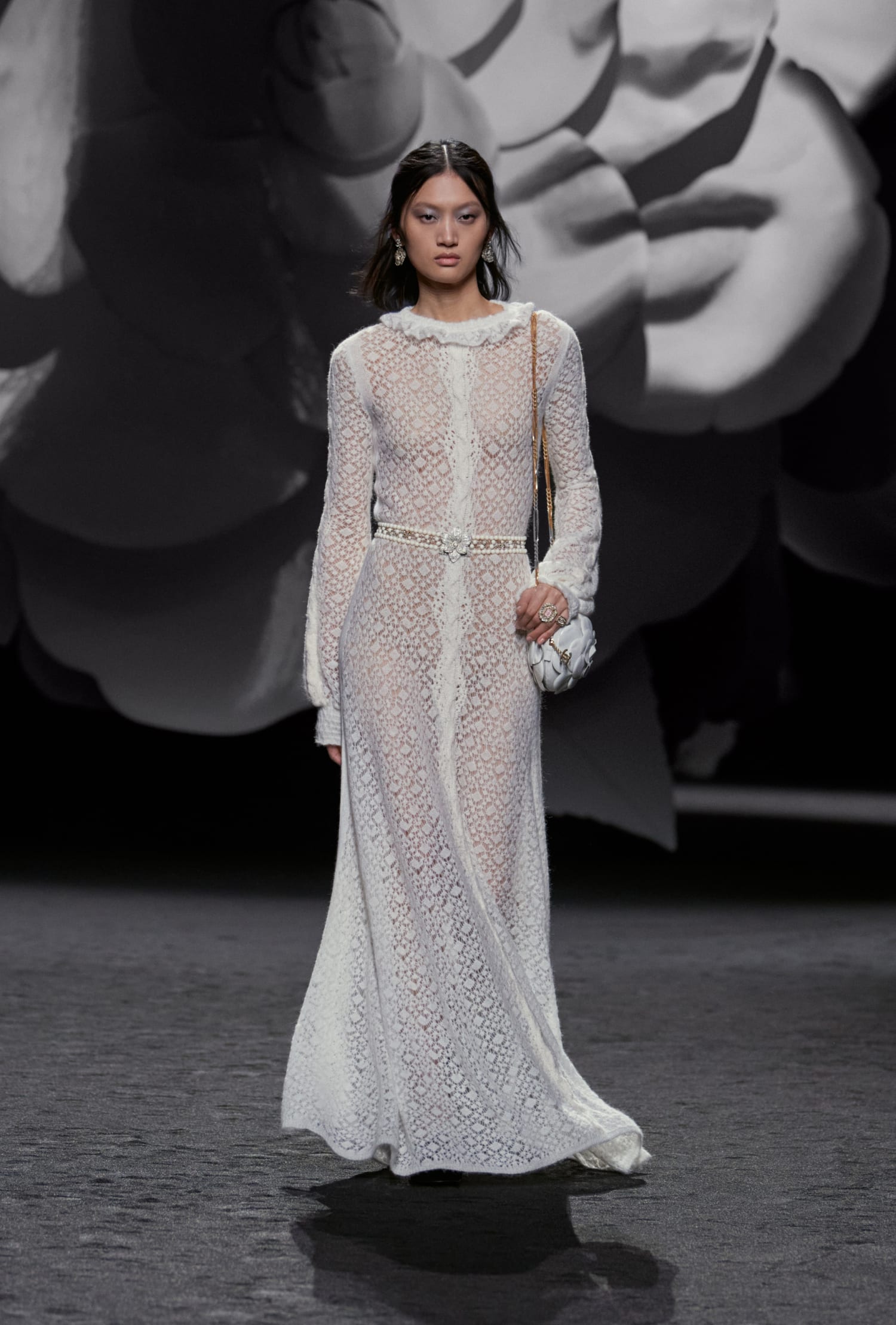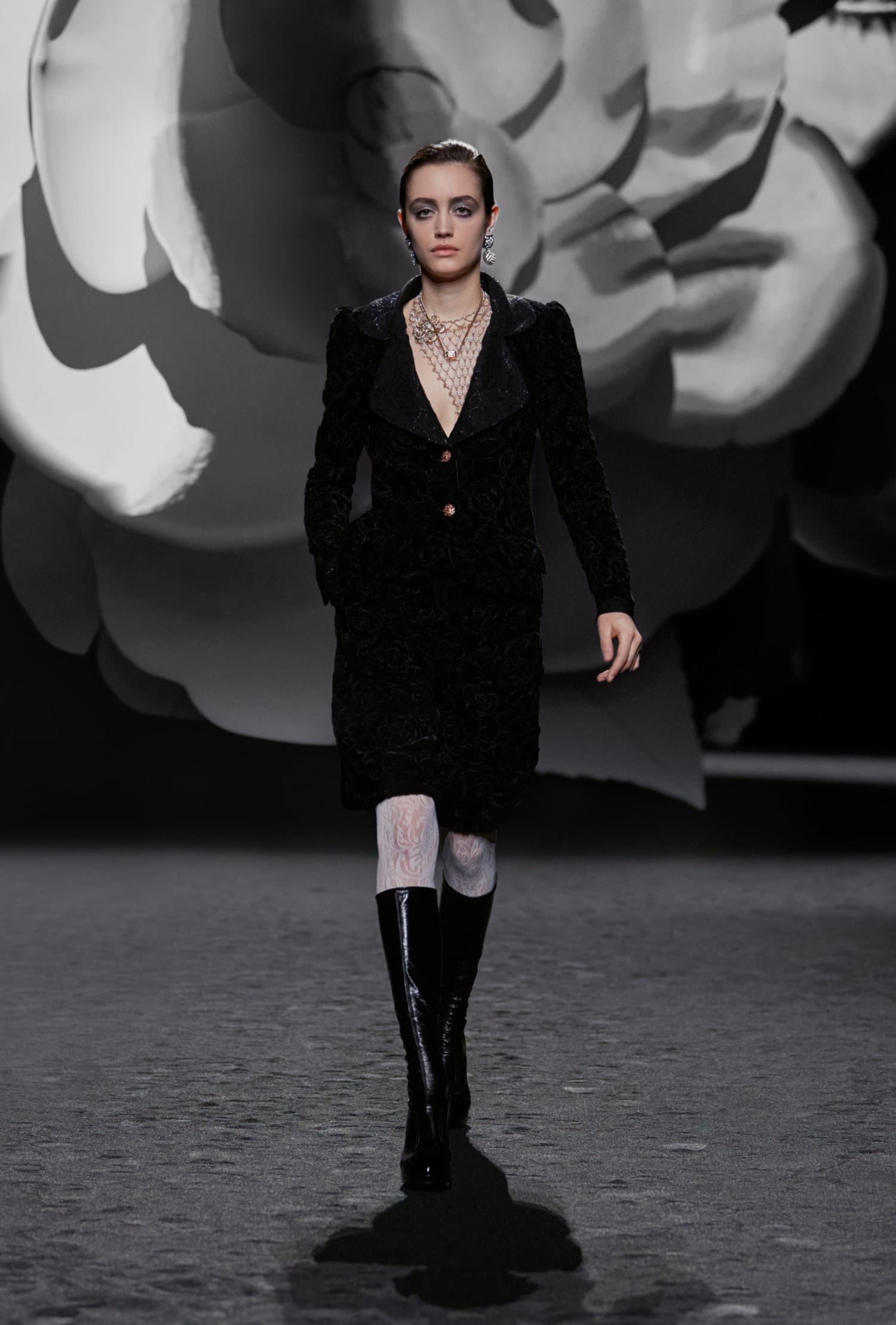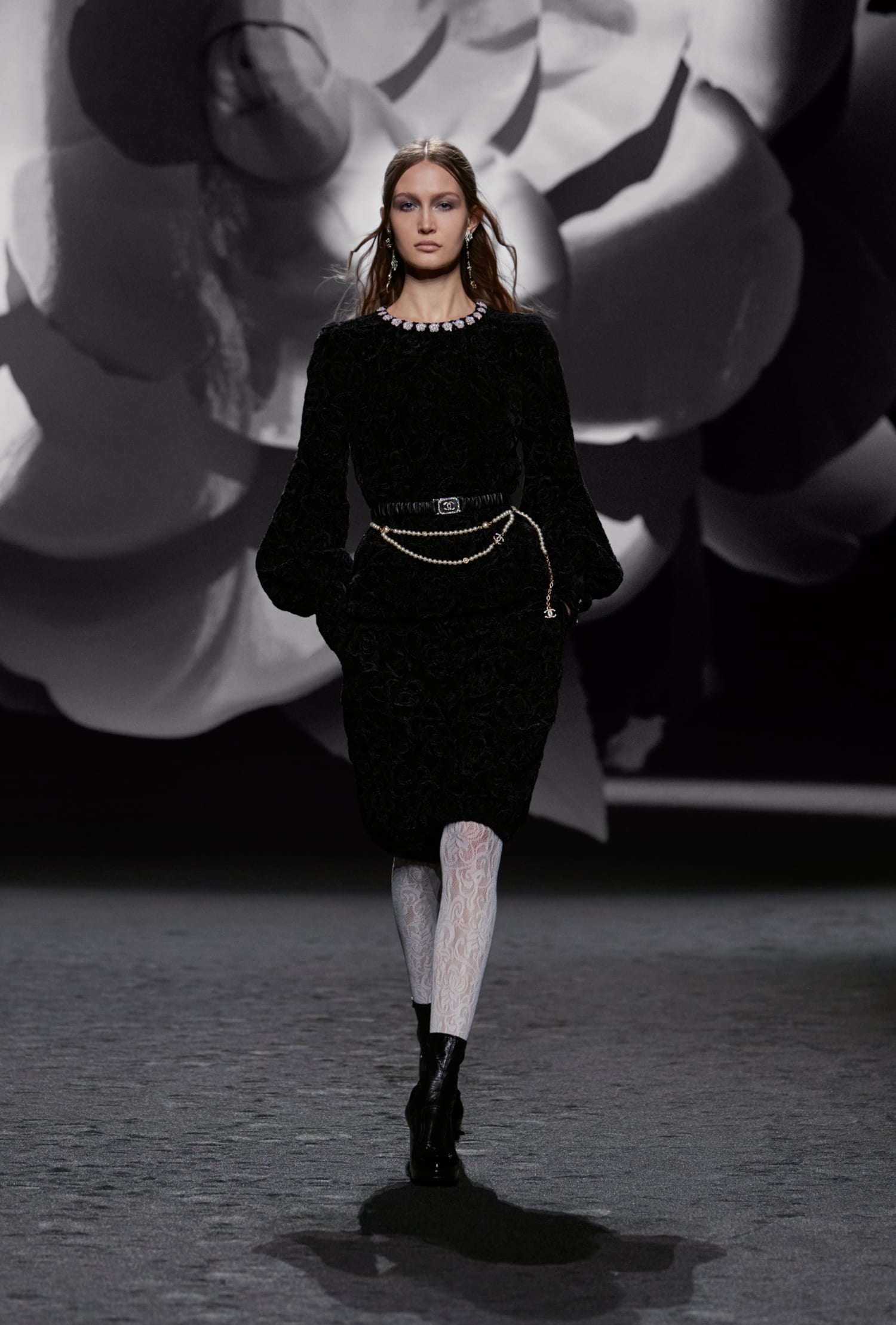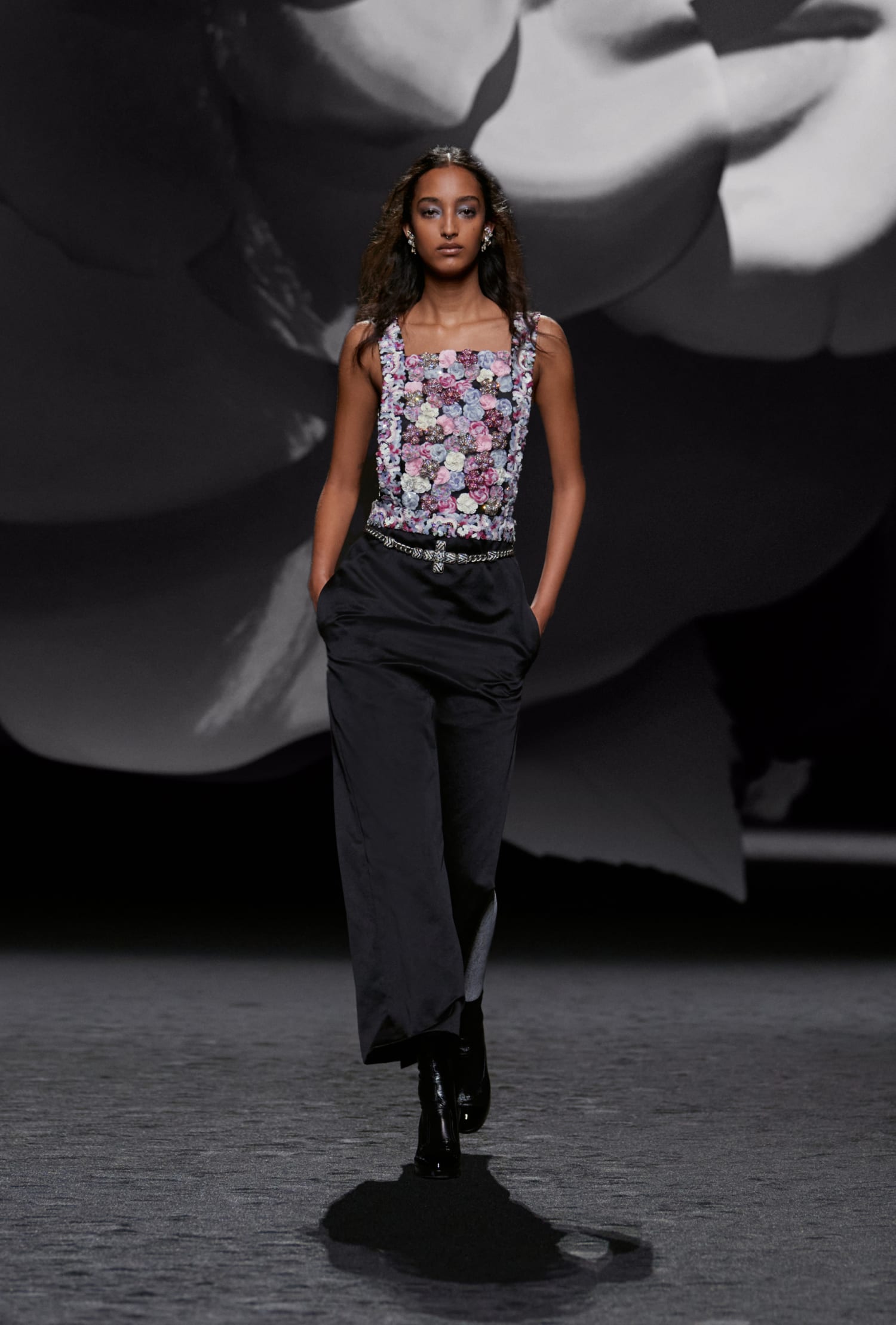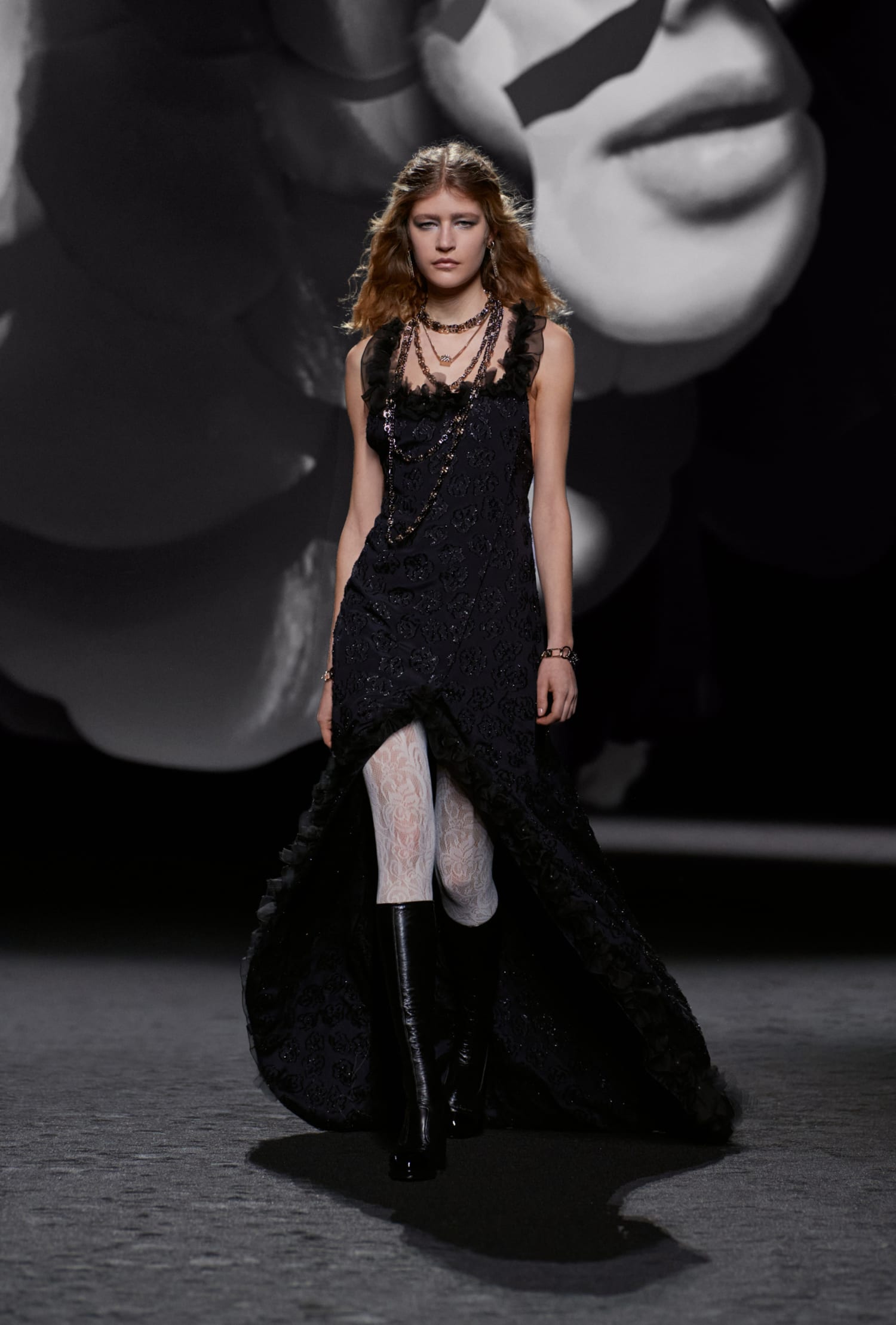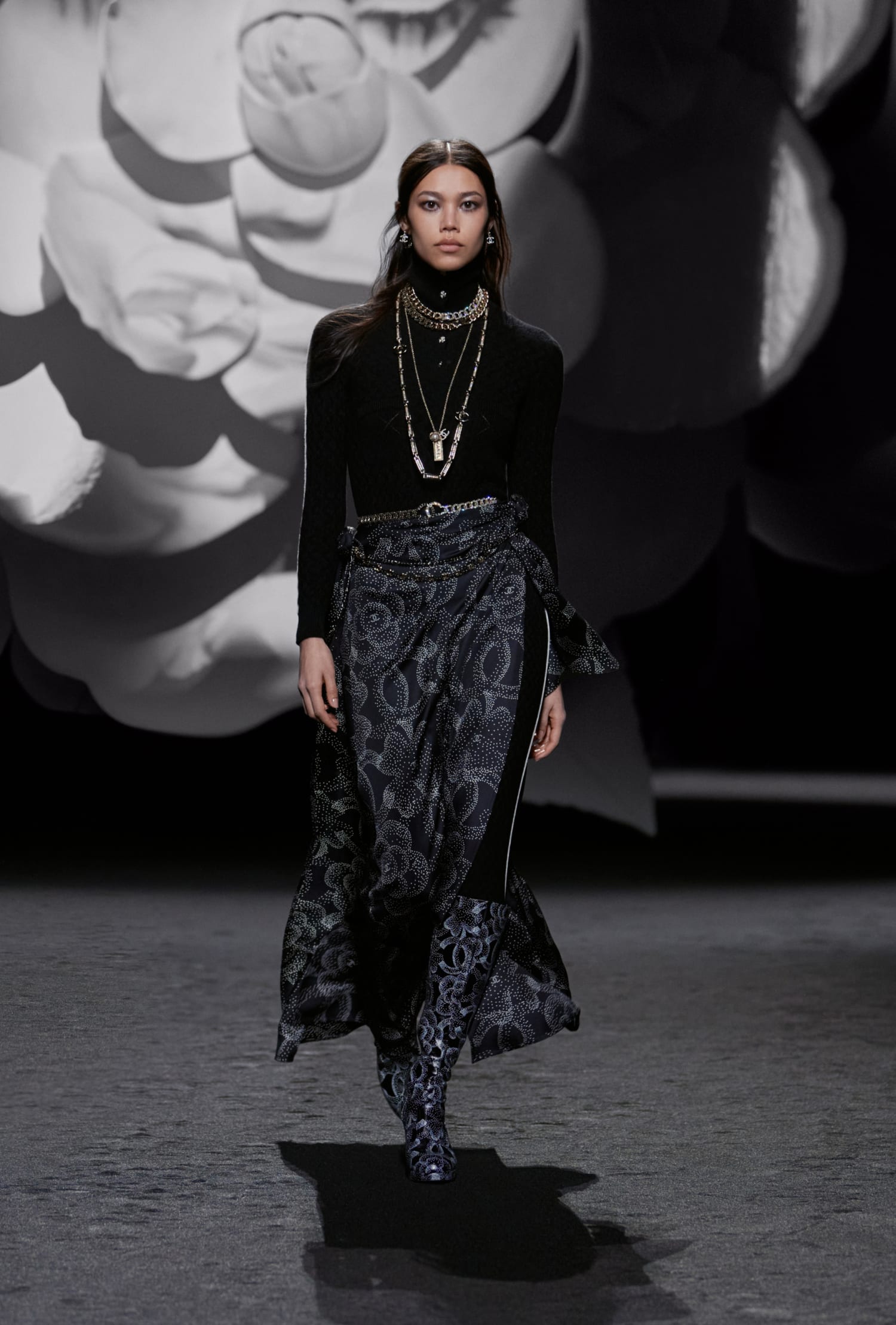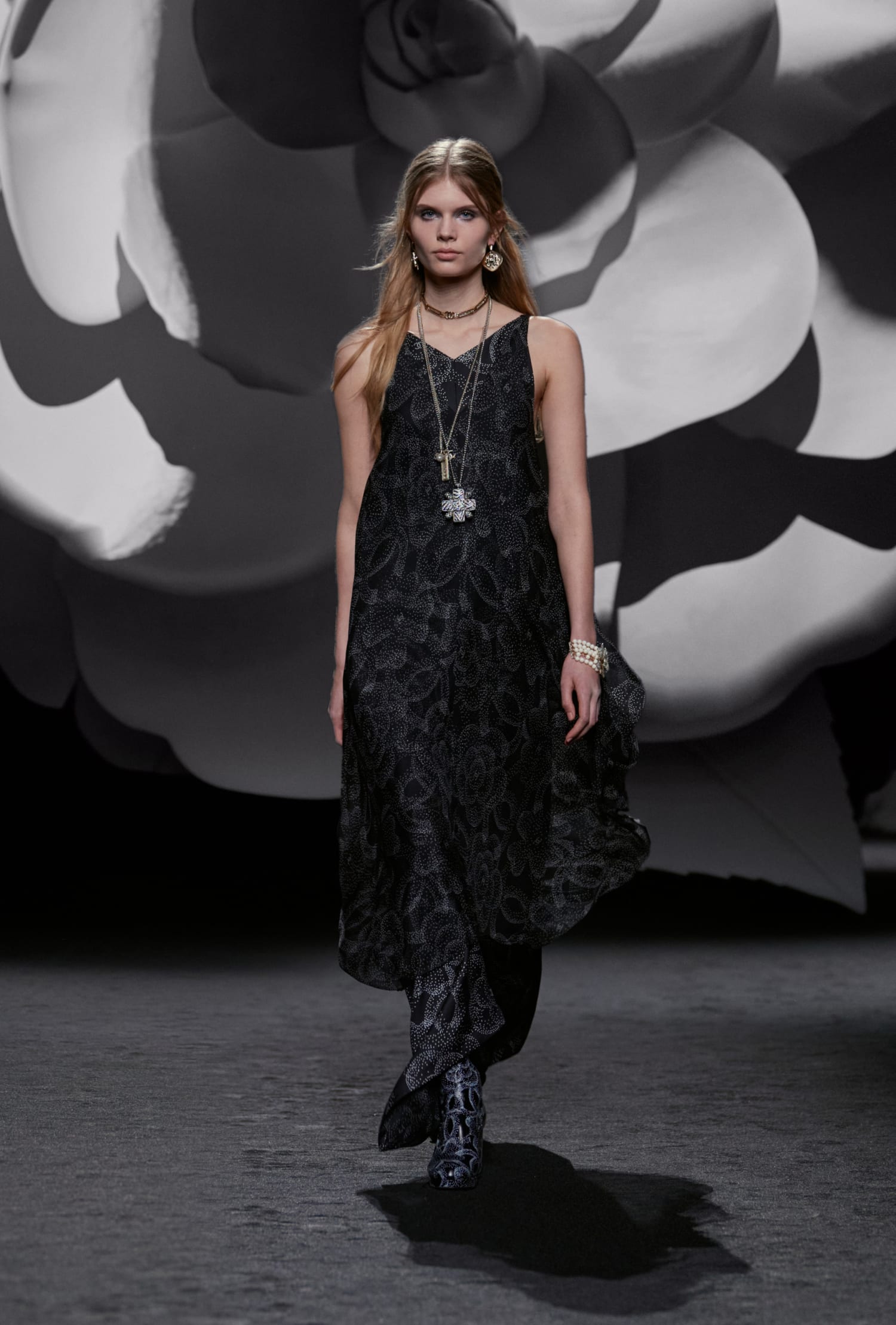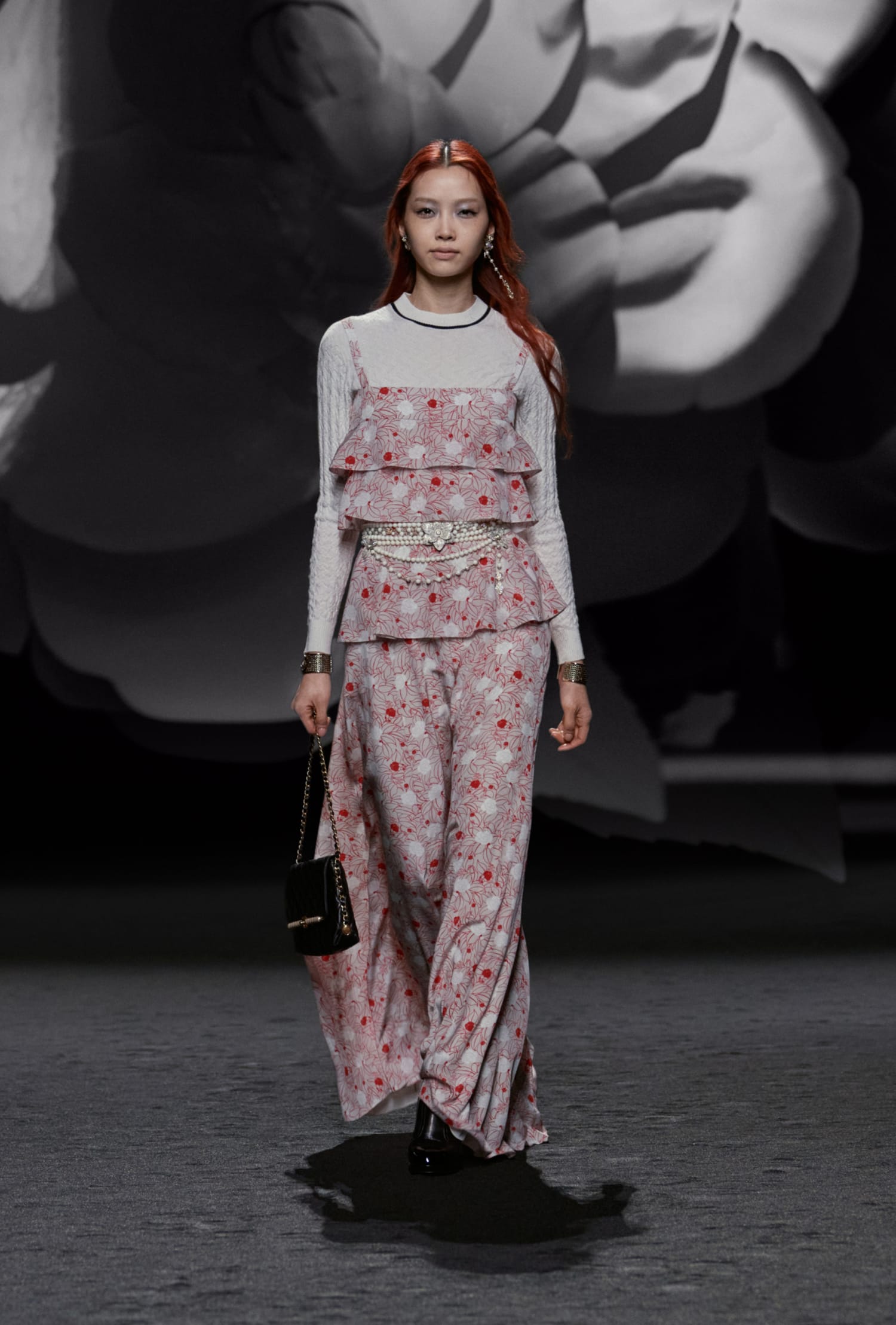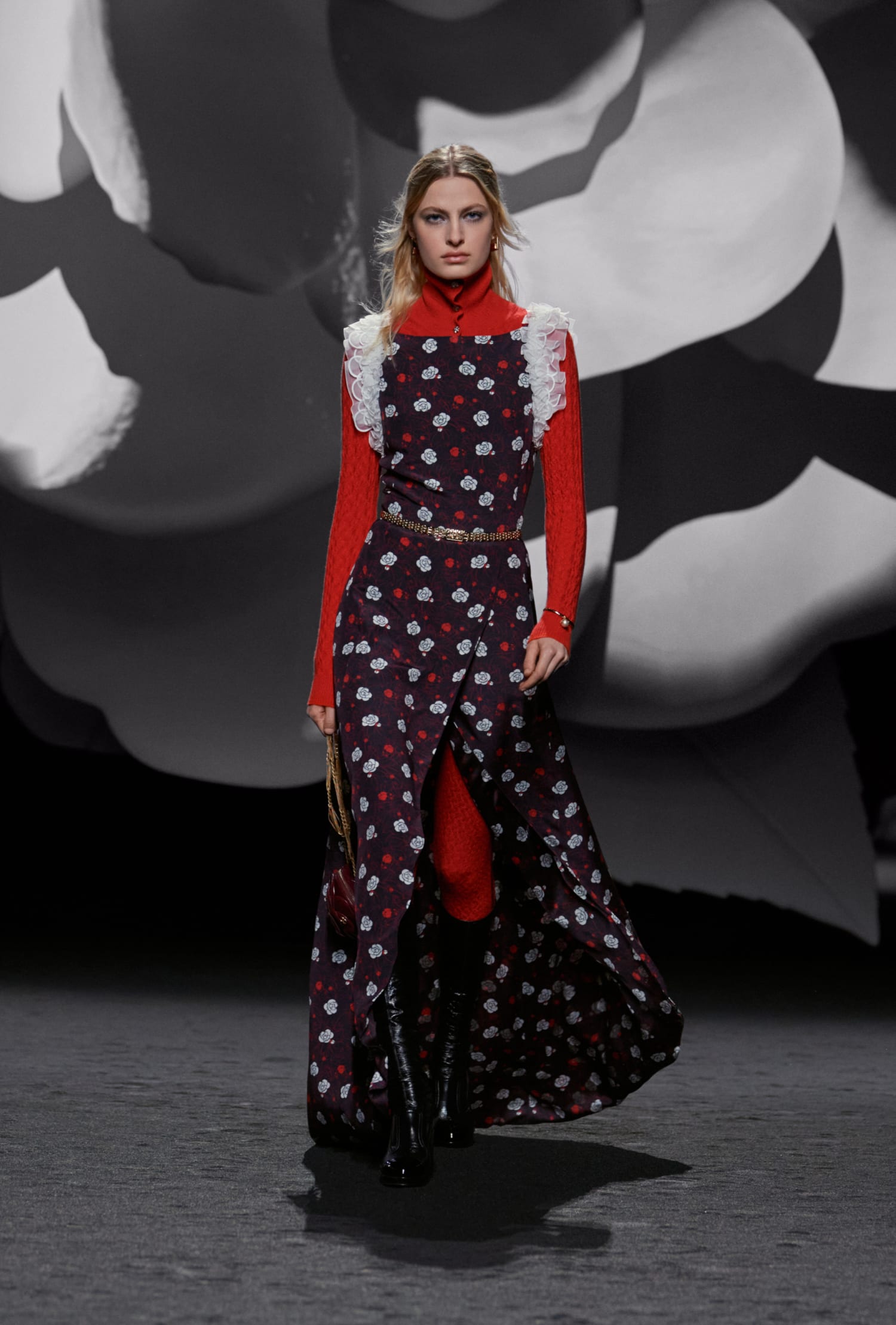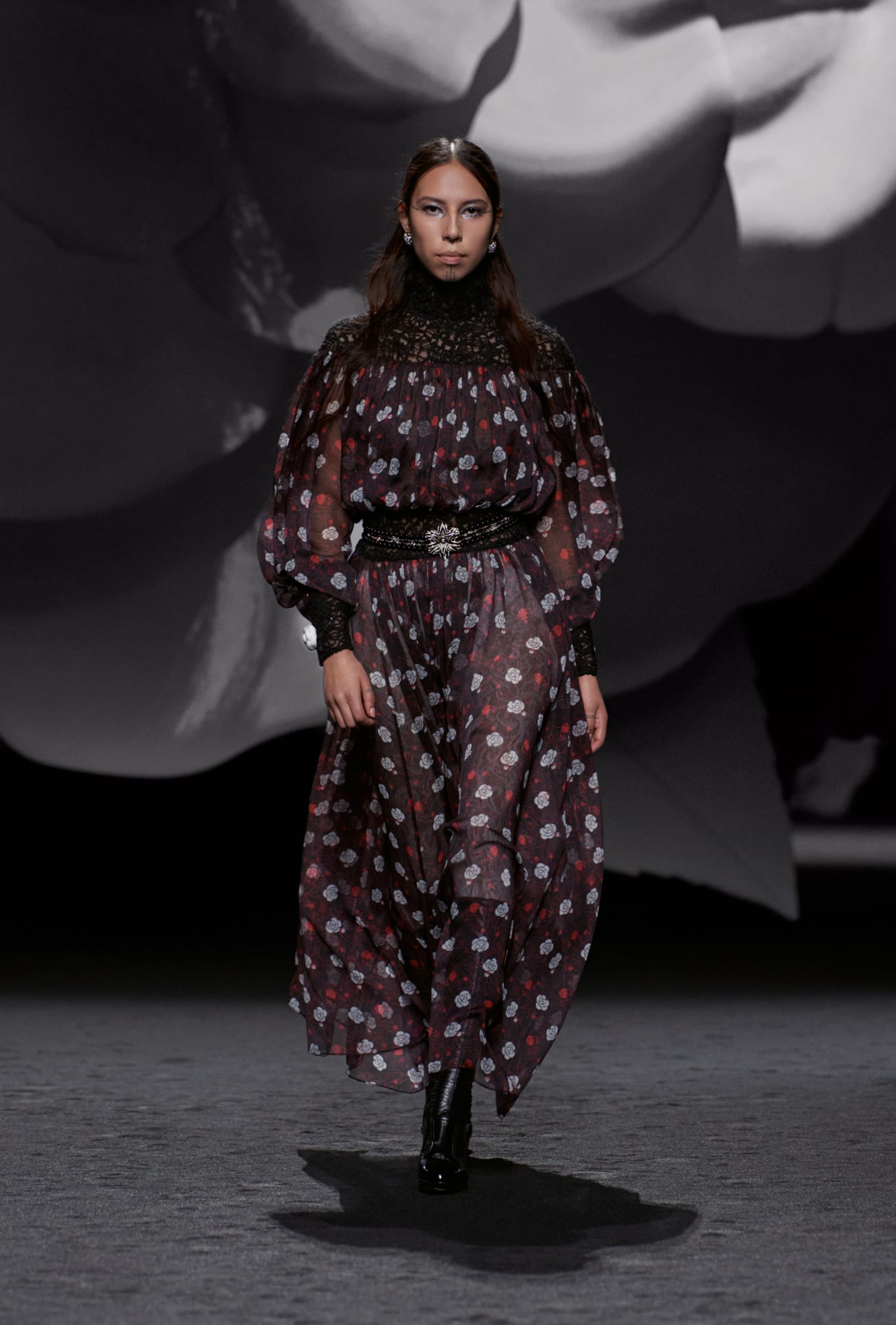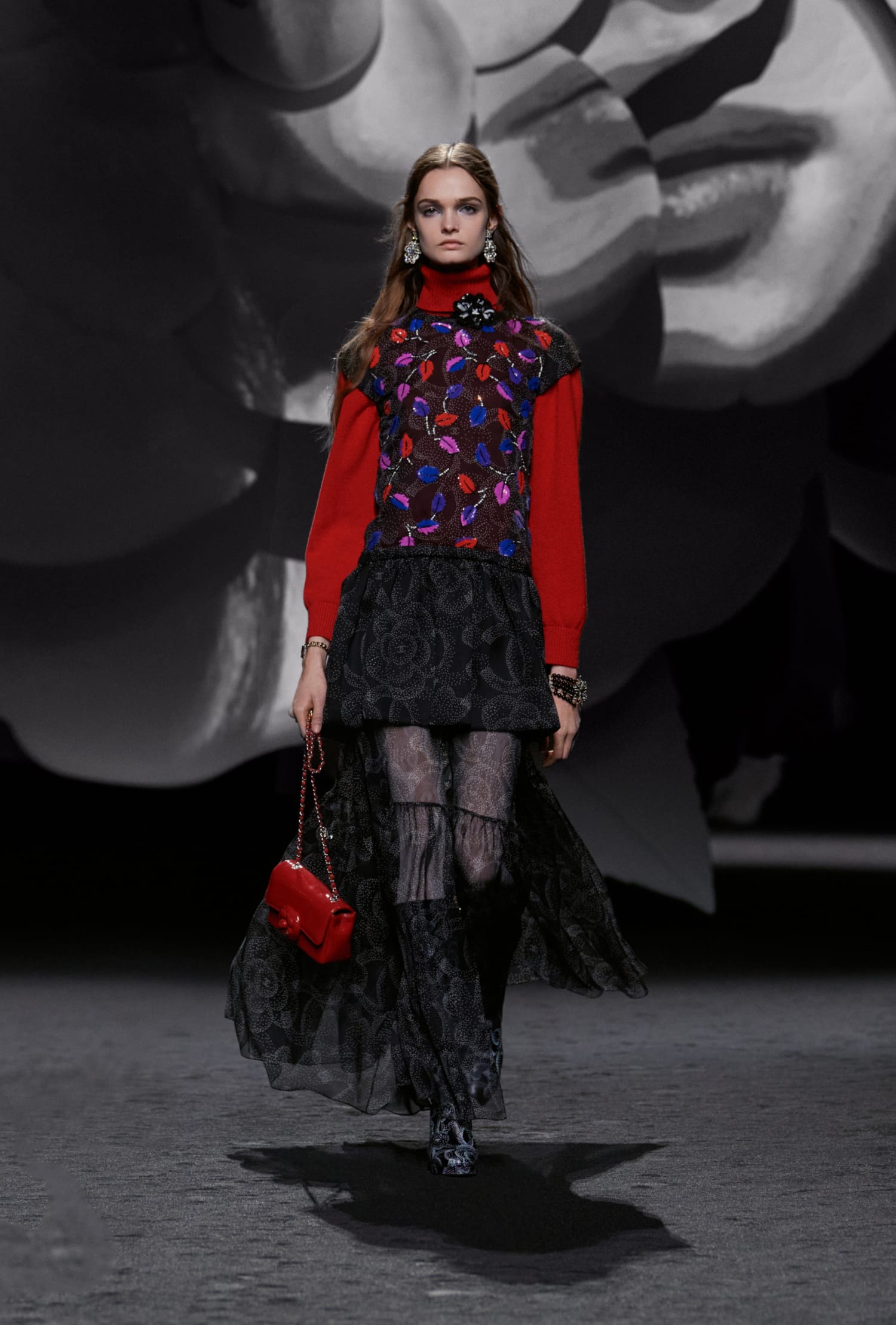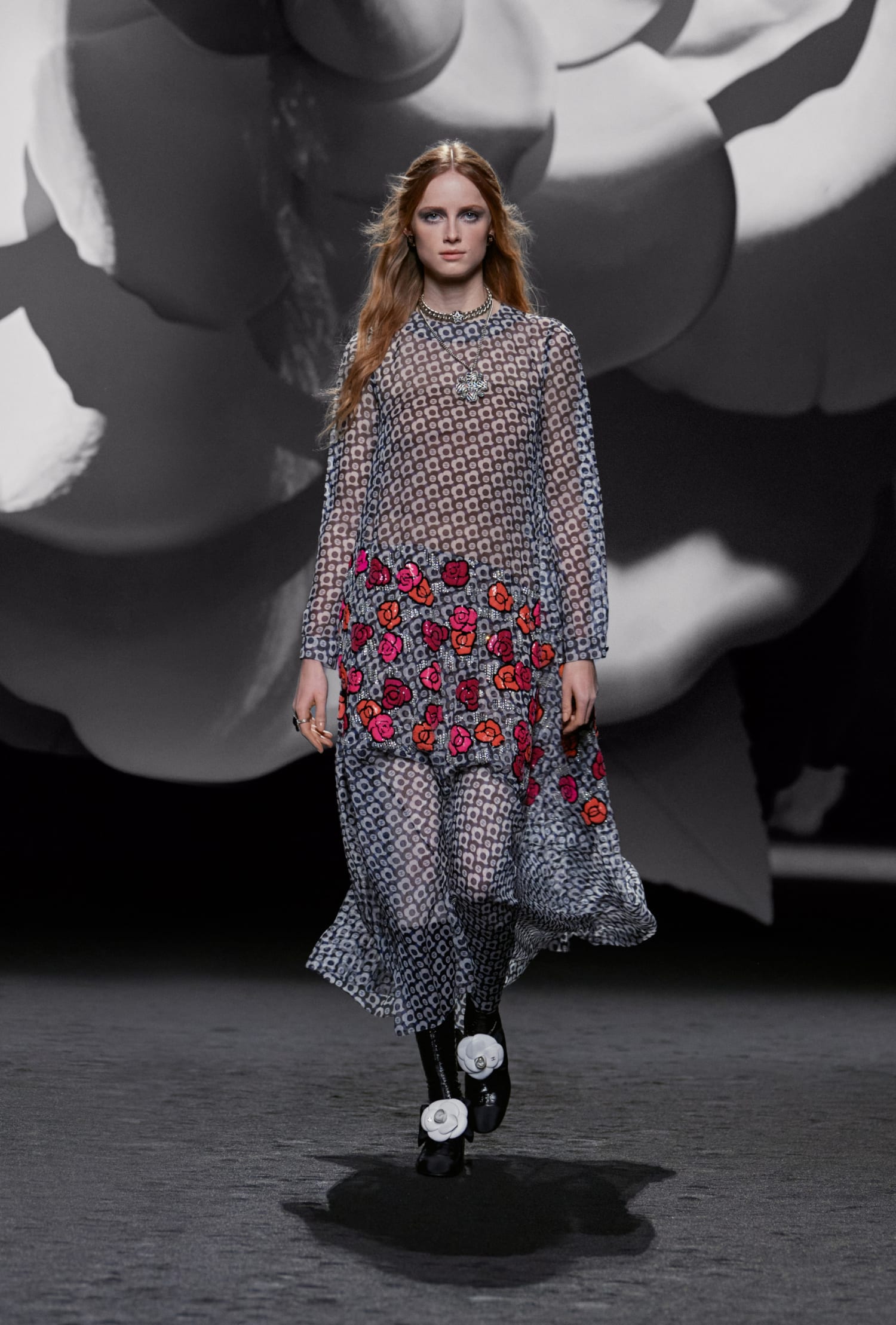 The asymmetry of the coats, the slits in the dresses, the tilted front of the Bermuda shorts suits, the flounces, the revealing backs, the beads and sequins, the fantasy threads in the knitwear, all bear witness to the momentum carrying the collection.
Black, white, shades of pink, the palette is as precise as it is profound.
View this post on Instagram
The portrait of a woman artist takes shape. The masculine codes of peak lapels, floral coats like a dandy's dressing gown, and men's jackets, the kind you might take out in the early hours of the morning, all contribute to the bohemian spirit that drives her. Sentiments that also understand how to be gentle and romantic.
"The faded colours, the dusky pink, the crafted pieces, the touches of 1960s and 70s, a certain English vibe, the comfortable, enveloping coats, the authentic materials, make the collections more real, and more charming too."
---
CHANEL
CHANEL FALL WINTER
CHANEL Fall Winter 2023
chanel ready to wear
virginie viard
---