VIVIENNE ROHNER, FACE AND MUSE OF THE COLLECTION
Following in the footsteps of women like Caroline de Maigret, Amanda Sanchez and Charlotte Casiraghi, the Swiss model Vivienne Rohner incarnates the CHANEL Spring-Summer 2023 pre-collection not only in photographs, but as the embodiment of the season's inspirations. Chosen by Virginie Viard as the collection's veritable muse, Vivienne's strength of character, independence and creativity shines throughout this exploration of her style and allure by CHANEL.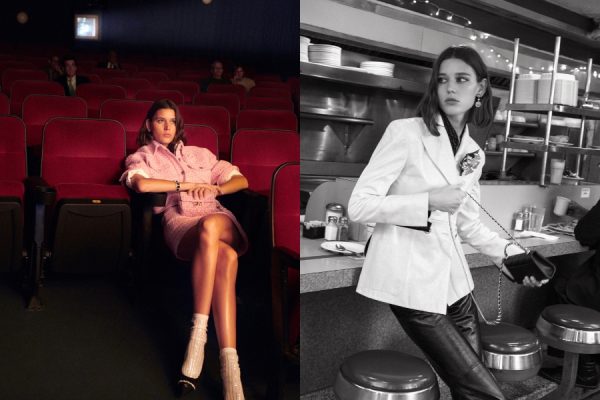 FROM ZURICH TO PARIS…
Having spent her formative years in Zurich, Switzerland, Vivienne embarked upon her modelling career at age 16 in Paris, where she lived for 3 years. Vivienne first modelled for CHANEL in March 2020, in an encounter that has seen her grow closer and closer to Virginie Viard and the House, with her signature of middle-parted, brunette hair and a piercing gaze both starting points for a multifaceted collaboration, from walking the runway to modelling in campaigns by Inez & Vinoodh, and from Ready-to-Wear to Haute Couture and beyond.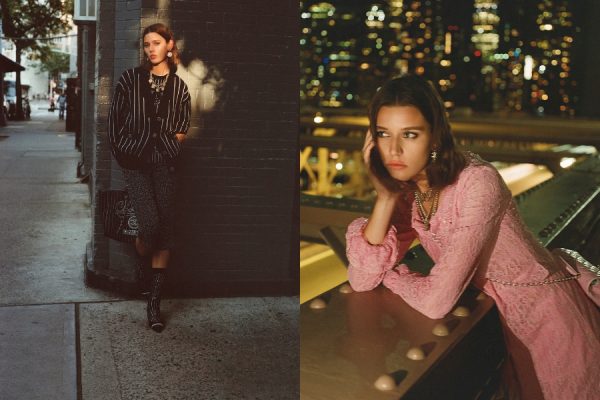 Over the years, she has also been exploring self-portraiture as a personal practice and even shot behind-the-scenes of the Fall-Winter 2022/23 Haute Couture collection inside the CHANEL ateliers on the rue Cambon in Paris this July.
…TO NEW YORK CITY…
After Paris, New York City is the most recent chapter in Vivienne's journey in life and fashion, and the crux of the CHANEL Spring-Summer 2023 pre-collection images of Vivienne captured by her boyfriend, the American photographer Theo Wenner. Himself a New York native, Wenner offers an intimate and authentic perspective of Vivienne, his hometown and CHANEL, in a series of images that reveal the collection in some of Vivienne's favourite haunts in the city that never sleeps.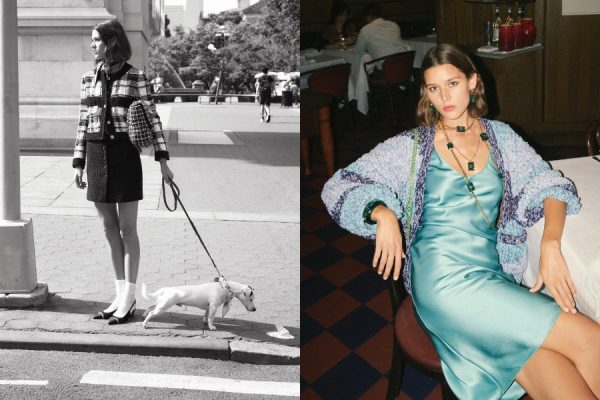 'Before we shot this campaign,' said Vivienne, 'We would sit down for a long time over and over again and try to think about places we love. It makes you look at the city from a different angle again. I think we managed to stay true to ourselves and our daily life. It is a fantasised version, but it is not far away.' In a visual diary that shifts from day to night, Vivienne poses on the bridges and sidewalks of the Lower East Side as well as in her local diner, second-hand bookshop and independent cinema, creating a patchwork of simple pleasures: vignettes inherent to New York City life. 'Virginie wanted us to capture the downtown energy, which is completely different,' reflects Vivienne. 'That is why we shot a lot around Washington Square Park, a place where all types of New Yorkers meet.'
…FOREVER INSPIRED, FOREVER INSPIRING…
From the music of Frank Sinatra and Liza Minnelli to films like Working Girl (1988) with Melanie Griffith and Sigourney Weaver or New York, New York (1977) by Martin Scorsese, the collective nostalgia and iconic visuals of New York City sit front and centre in Vivienne's own lived experience of the city, and play an important role in both the campaign and the collection itself. First and foremost, her innate obsession with tailoring becomes a leitmotif throughout – epitomised in a turquoise tweed suit à la David Bowie worn with sling-back pumps and racy striped socks.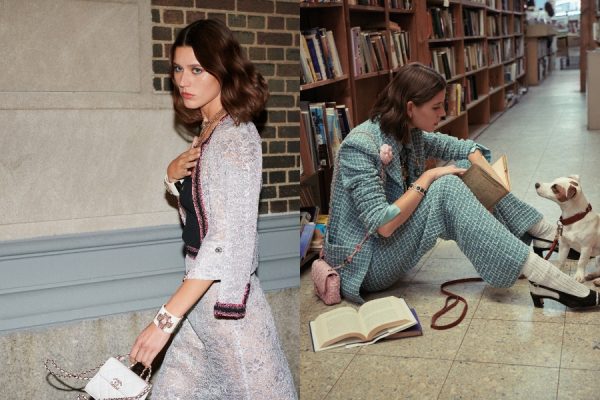 'I love David Bowie: he's been my idol since I was fourteen,' muses Vivienne, who proudly wears two-piece, made-to-measure suits on a regular basis. 'I heard that the idea for this suit was very much inspired by him, with the shoulders, the slim waist. We shot it in the bookstore with my dog Skipper, and there is something so peaceful and inviting to those images, but also very distant. I feel far and near at the same time because of that suit.'
…IN A TRANSATLANTIC DUALITY…
The Spring-Summer 2023 pre-collection reinterprets the CHANEL allure with a tailored spirit and a carefree American edge. Monochromatic separates are paired with crisp, banker's stripe shirts, double C denim jeans are worn with a candy chequered tweed waistcoat, and a pink skirt suit is cut with the ease of a denim jacket. Further touches of New York City attitude embolden the collection, from fine baseball stripes in graphic ensembles to the sophistication of silvered lace, a liquid satin dress, and pastel CHANEL letters.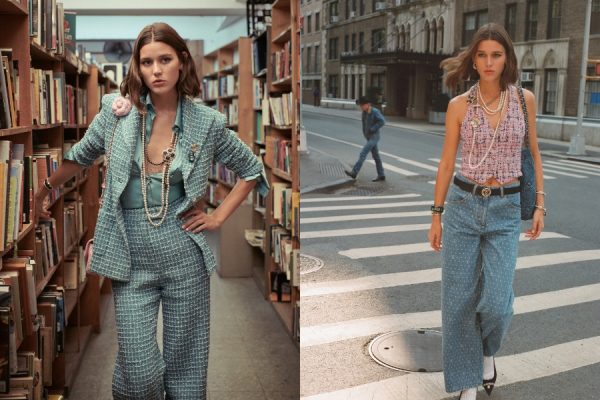 'Virginie finds this beautiful balance of feminine and masculine in her creations,' says Vivienne, acutely aware of the inherent duality of Gabrielle Chanel's design vocabulary re-imagined and evolved by Virginie Viard. 'Whilst staying true to the essence of CHANEL, it's fresh to the eye, and a different point of view. It is her view and having people around her who understand her and put the best work out there, just makes the whole experience and story so beautiful.'
CHANEL Spring-Summer 2023 pre-collection will be launched at Chanel boutique Plaza Indonesia on February 14th.
For more info: www.chanel.com/id
---
CHANEL
CHANEL SPRING SUMMER
---