Swiss watchmaker & jeweller, Piaget held a night to remember to celebrate their spectacular exhibition of more than 120 creations including exquisite treasures from Piaget's private collection of patrimony.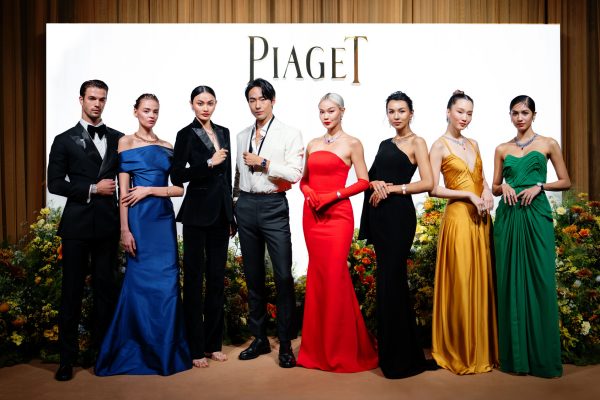 The event was held at Thailand's monumental heritage site, Nai Lert Park. Piaget's radiant decorative elements showcased their stylistic codes emphasizing the Piaget spirit – the Joyful Highlife.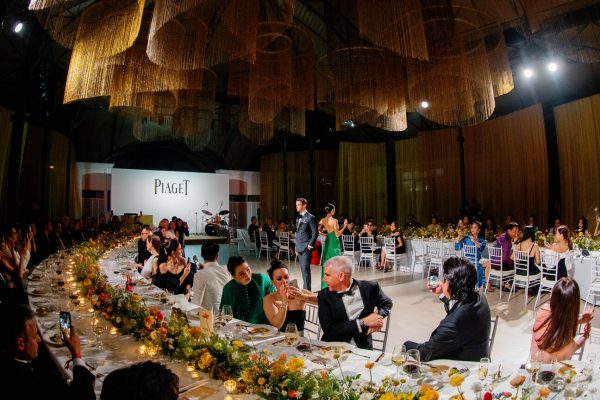 Creating a memorable celebration, guests included celebrities such as Hwang In Youp from South Korea, Apo Nattawin & Sririta Jenson from Thailand, Scha Alyahya from Malaysia & Velove from Indonesia attended the gala dinner, attracted attention by elegantly wearing Piaget High Jewellery.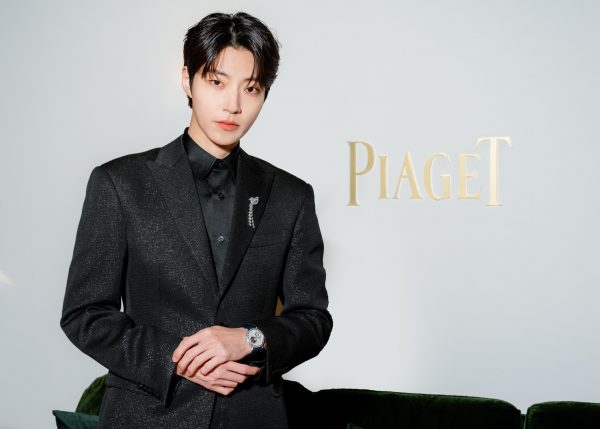 Hwang In Youp wears a stunning Altiplano Tourbillon High Jewellery watch in white gold and diamonds. Piaget's signature, the figure of eight – a symbol of eternity – formed by the tourbillon carriage and the off-centred hour-minute counter, comes to life to the beat of the Manufacture Piaget 670P ultra-thin hand-wound movement. Matching his watch is a side of the Exalting Dance earrings cleverly worn as a brooch. The smallest parts of the earrings with the pear-shaped diamonds can be worn alone as everyday studs, making it a transformable and versatile creation.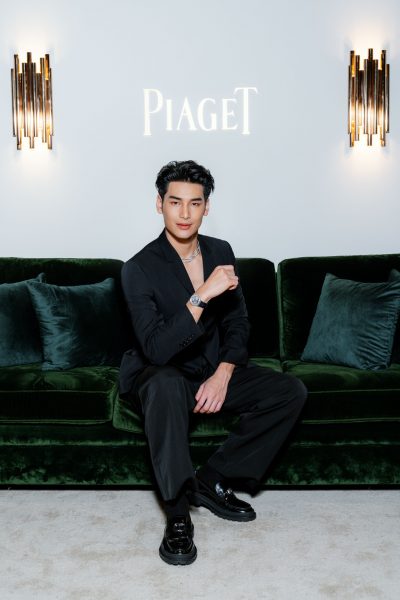 Apo Nattawin wears the Generous Laces Necklace. An audacious asymmetrical design, a Piaget signature, perfectly reminding the Haute-Couture details. On his wrist is the Altiplano Precious Skeleton High Jewellery watch . One of the thinnest high jewellery watches available, the Altiplano Skeleton's movement has been delicately hollowed, engraved and set with brilliant-cut diamonds and sapphires by Piaget's master craftsmen.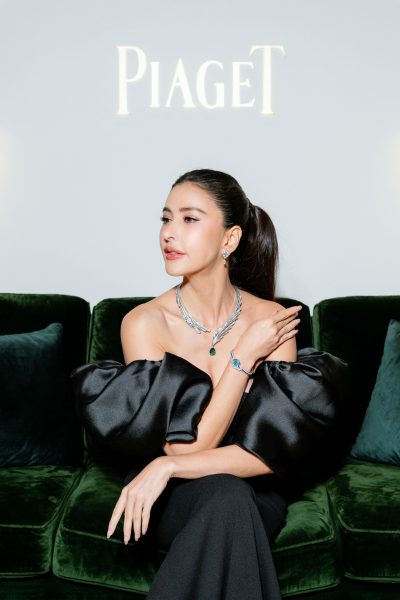 Sririta Jenson wears on her neck the Voluptuous Borealis Necklace that is inspired by the aurora borealis lights illuminating the sky. The intense and deep green of the emerald to remind the joyful color flashes which paint the sky. On her wrist an opal watch that is formed by two interlacing shapes of precious diamonds, one of which is the marquise, a cut very dear to Piaget.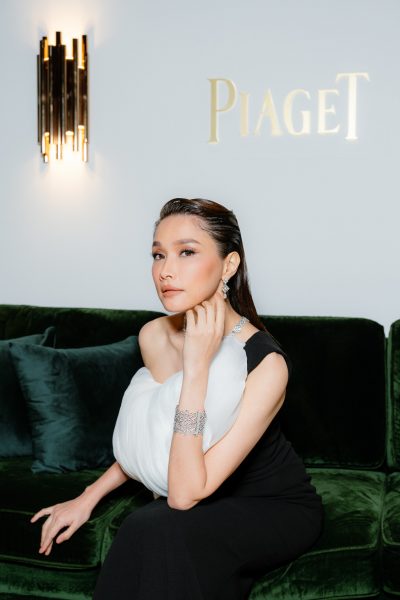 Scha Alyahya wears the Shimmering Savor necklace and earrings set. The inspiration of it comes from the members of Piaget society enjoying the moment, sharing joy and delighting with exquisite cocktails. Their happiness radiates in the dark, reflecting on crystal glasses. The mix of square cut diamonds – brilliant and square– offer a unique sparkle and remind the light reflections on the crystal glasses.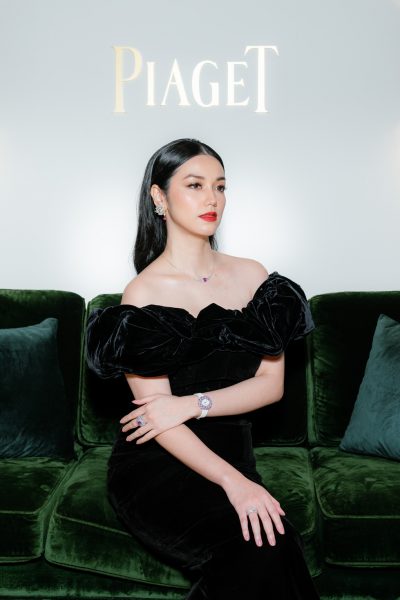 Velove Vexia wears a set of beautiful pink and marquise cut creations. Here, the marquise cuts of the different stones and colours which are stylistic codes of Piaget, remind us of the thousands of stars flashing through the night sky.
---
Apo Nattawin
High Jewellery
Hwang In Youp
Maison of Extraleganza
Piaget
Scha Alyahya
Sririta Jenson
Velove Vexia
---