The earth's land and seas are revered in Piaget's latest high jewellery series
By The Time Place Magazine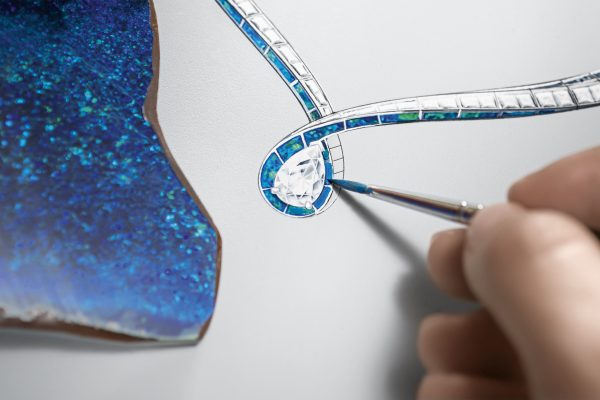 Metaphoria by Piaget presents jewellery and watches inspired by nature
Metaphoria by Piaget explores the idea of nature's ever-changing seasons, its most beautiful yet complicated tempers, all encapsulated in the Maison's unparalleled high jewellery and watches. With its mastery of materials, Piaget transforms the flowing streams, frozen lakes, ebony woods and Earth's most prized possessions into a quintessential form of elegance, artistry, and style. Separated into two chapters, Metaphoria uses nature as its ultimate muse.
Inspired by the endless sea, tiny whirlpools, and the depths of the ocean, Chapter 1 of Metaphoria, entitled "Azureia", captures the Earth's essence of divine water. Unique pieces include pear-shaped diamonds for its Venilia pieces and oval-cut aquamarines for the Mineralis, to encapsulate the Earth's mighty blue in its most luxurious forms. This collection features distinctive pieces of jewellery from 750/1000 white gold ear cuff set with sapphire and diamonds, to a uniquely designed white gold watch set with diamonds and equipped with a black opal dial, embodying the ocean's vast hues.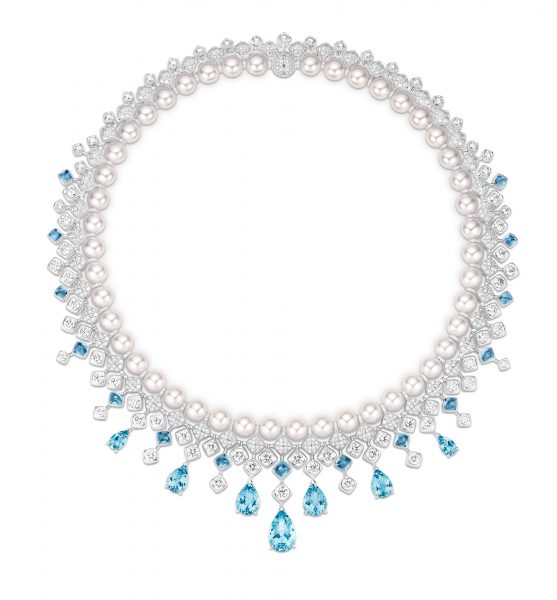 Aquasumma necklace set with aquamarines, Akoya pearls and diamonds
Azureia does not stop at nature's azure blue either, what with the Roscida watch representing the ocean's glistening pearls, crafted in 750/1000 white gold set with diamonds and adorned with pink and white mother-of-pearl. What makes this timepiece truly remarkable is its one-of-a-kind design of a vertical tiara, with a 355P manufacture quartz movement and paved dial, exuding Piaget's opulent expertise.
Limited edition pieces can also be found in Metaphoria's first chapter, with the Alitura watch that features a black opal, chalcedony, sodalite, pietersite, and diamond marquetry dial and blue alligator leather strap, and the Undalata watch with its straw, sycamore, elytron, parchment, and leather marquetry dial made by famed marqueteure, Rose Saneuil, with a 670P manufacture Piaget hand-wound mechanical flying tourbillon movement strapped in green alligator leather. Both are limited to eight pieces each, signifying this set's utmost exclusivity.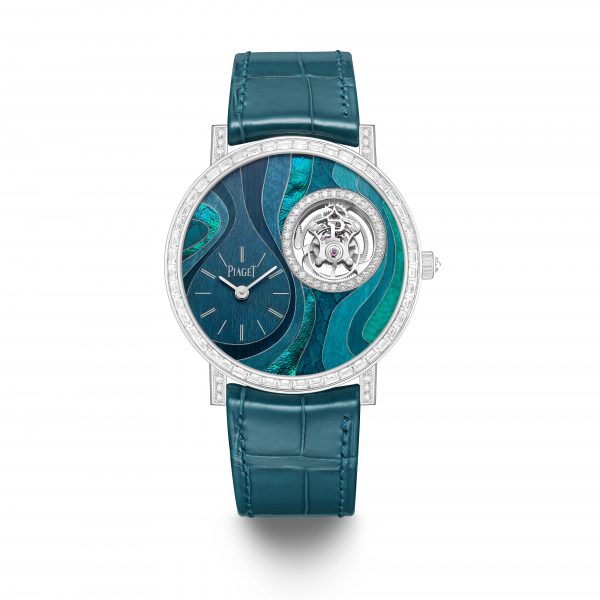 Undulata limited edition watch in white gold with diamonds, marquetry dial by Rose Saneuil
Chapter 2, entitled "Beautanica", embodies nature's precious and intriguing materials. From complex fossils to delicate insect wings, this second chapter symbolises the Earth's lush greens and the browns of its forests and minerals. Unique pieces include the asymmetrical Silua ring, made of 750/1000 rose gold set with one cushion-cut indicolite tourmaline and diamonds and adorned with elytron and ebony, to represent nature's leaves and lush greenery.
The Terrae watch, on the other hand, showcases a fossilised wood dial matched with 750/1000 yellow gold set with emeralds and a brown alligator leather strap, embodying Earth's finest resources. The collection also boasts other extraordinary timepieces such as the Essentia watch, with its tiger eye dial and chain-like gold diamond-set strap, or the Efflorescens watch in 750/1000 yellow and white gold set with diamonds, with a verdite dial and a Décor Palace engraved bracelet.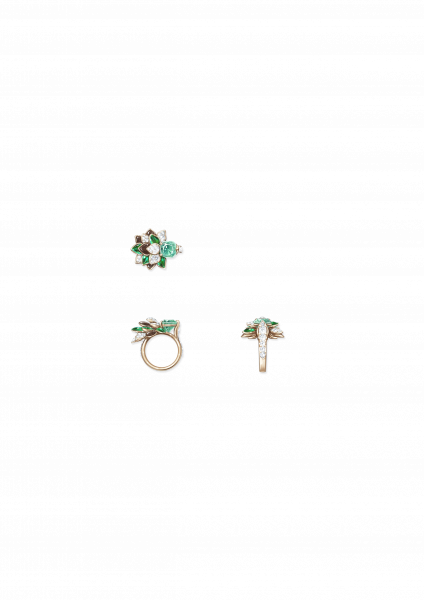 Silua ring in rose gold, set with one cushion-cut indicolite tourmaline and diamonds
Beautanica is also completed with a unique Alata watch, made with 750/1000 yellow and white gold set with diamonds and adorned with gold and white mother-of-pearl and engraved with Décor Palace to mimic nature's winged designs that captures Piaget's unparalleled talent for design and creativity
With nature as its muse, Metaphoria by Piaget encapsulates the very essence of mother Earth combined with the Maison's unequalled talent for creativity. With a collection so diverse yet fitting to its theme, Piaget's latest collection is definitely bound to turn heads and capture the hearts of jewellery and watch connoisseurs the world over.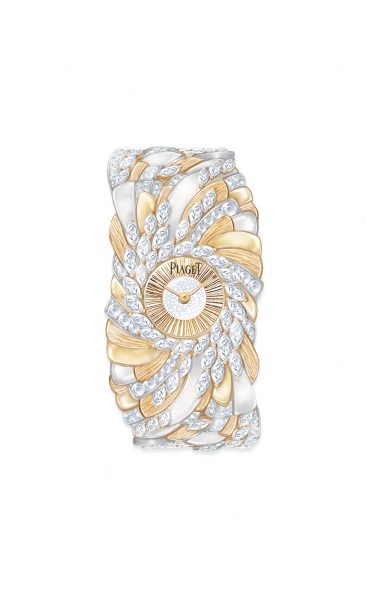 Alata watch in yellow and white gold, set with diamonds, unique creation
#ReadAnywhere the latest issue of The Time Place Magazine

---
Piaget
piaget high jewellery
Piaget Metaphoria
the time place magazine
---