Michelle Maryam's is well-known for her dedication to fashion, and her love for Celine bags is unequivocal. The Indonesian fashion designer and fashion influencer often shares how she wears her beloved Celine bags, including the new 'it' bag Matelasse, Cuir Triomphe, and 16 on her Instagram. See the way Michelle styles her Celine bags to complete her signature looks below.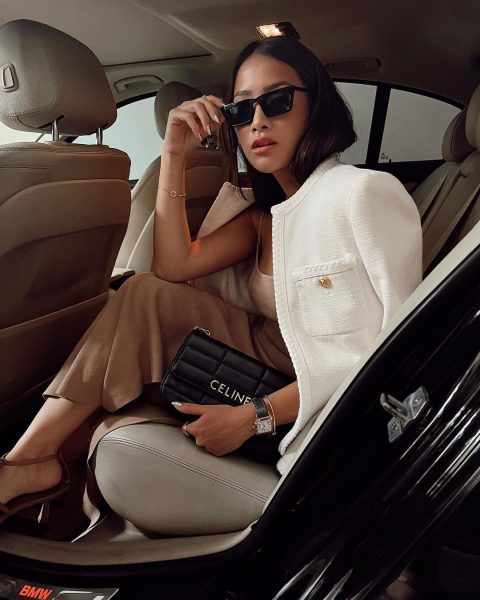 Michelle pairs her Chain Shoulder Bag Matelasse Monochrome in Black with a jacket and a dress. An elegant yet powerful look in neutral colors.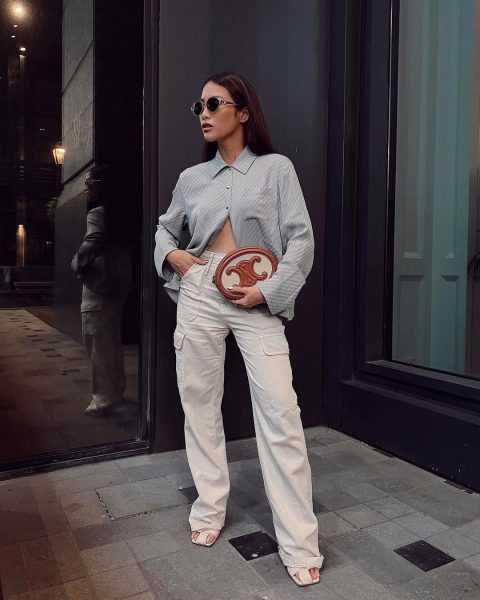 This time, Michelle opted for a more relaxed look with her Oval Bag Cuir Triomphe. The combination of textile and calfskin in natural / tan color presents a casual mood without losing poise.
View this post on Instagram
Nothing feels better than having a cup of espresso accompanied with Chain Shoulder Bag Cuir Triomphe in black.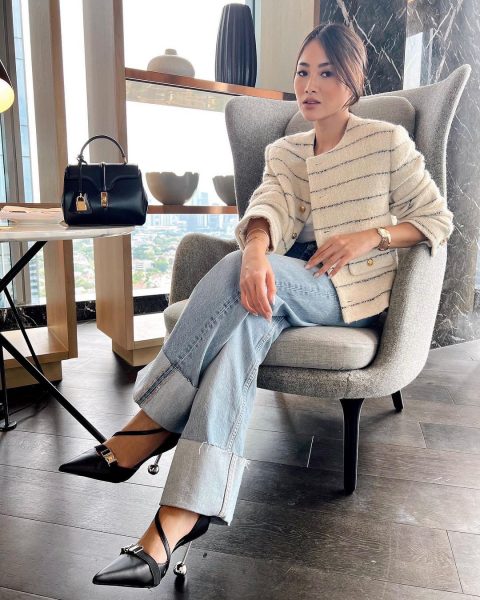 Celine 16 is often called a bag for every season due to its versatility and how it evolves with changing trends, that is why it is loved by many, including Michelle!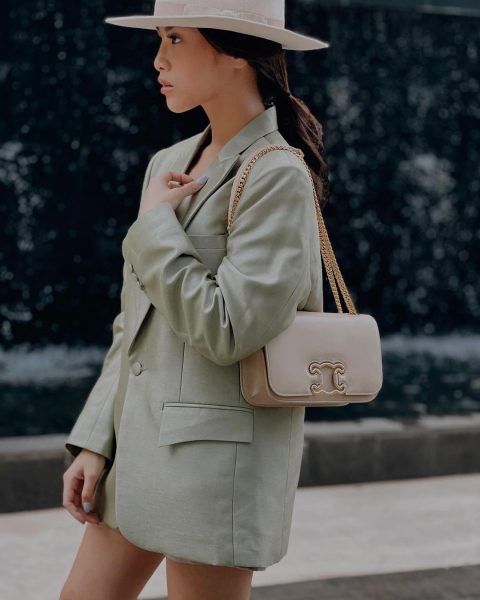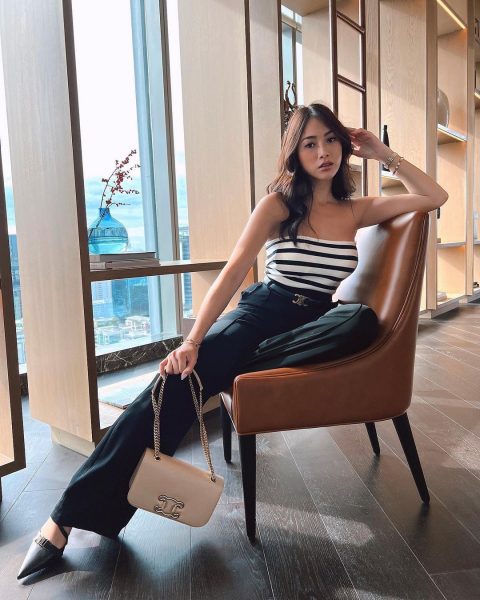 Last but not least, the Triomphe Frame in Nude is certainly one of her favorites. Whether with a pastel ensemble or refined black and white look, the bag elevates her looks.
---
CELINE 16 bag
celine bag
celine cuir triomphe
CELINE MATELASSE
CELINE MATELASSE MONOCHROME
celine triomphe
celine triomphe bag
michelle maryam
---