It's hard to believe that Meghan Markle holds the royal title, following her wedding to Prince Harry, for only two years. With the couple's resignation from their royal duties this March, she and Prince Harry will no longer be called Her/ His Royal Highness.
It was a great two years for the royal family's devotees and Meghan Markle's fashion enthusiasts. In that short two years, Meghan Markle has proven that she's influential. Even she managed to steal attention from Kate Middleton. Once her name was mentioned on the headline as Prince Harry's future wife everything about her, including her style, was exposed in a very intense manner.
After she got married, lots of news channels dedicated countless pages to discuss her wardrobe – head to toe. And as soon as the details of her looks surfaced on the internet, they were quickly sold out. Not only dresses but handbags. Some people do keep track of Meghan's choice of handbags – even before she married Prince Harry. Let's take a look at a couple of Meghan Markle major fashion moments below.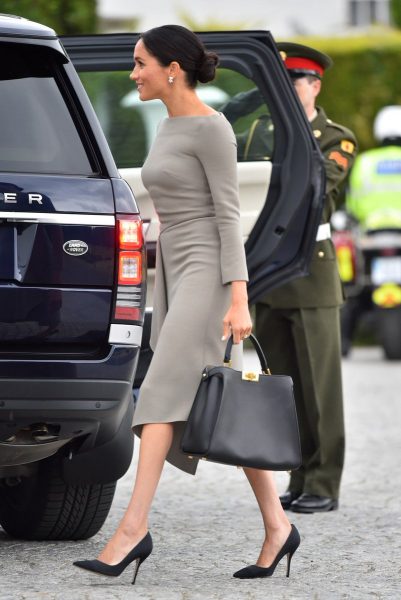 During her visit to Dublin, Ireland, with Prince Harry, Meghan paired a very classic grey dress with vented sleeves with a classic Peekaboo Essential in black calfskin by FENDI. The total look felt professional and proper for a royal tour. Some could really recreate this look for office purposes.
Another major moment was when the couple visited Morroco. Meghan landed at the Casablanca airport wearing a custom bright red capelet dress courtesy of Valentino and she paired it with Valentino Garavani VRing small crossbody bag that she held like a purse. Elegant maternity look indeed.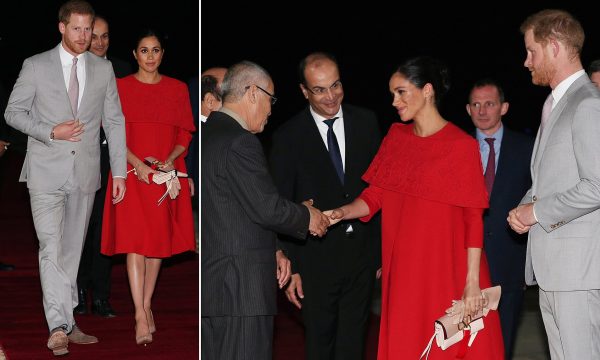 It is still a mystery whether the world will still obsessed with her fashion choices after stepping down from her royal duties. Two years indeed felt very short. She will keep her duchess title, but will fashion follow her?
---
duchess of sussex
fendi peekaboo
meghan markle
meghan markle fashion
prince harry
Valentino
valentino garavani Vring
---