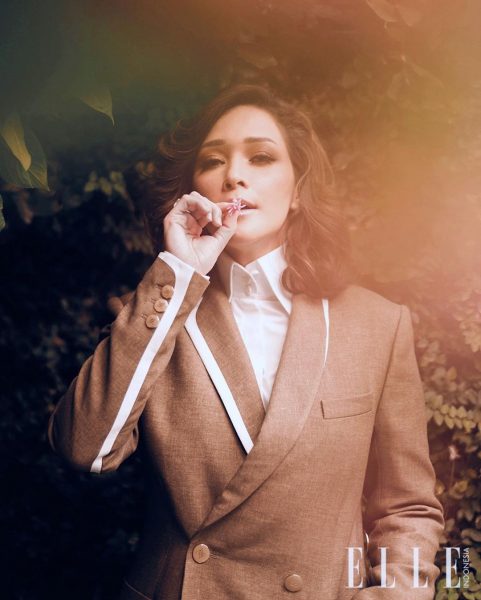 Photography: @vickytanzil
Styling: @ismelya
Makeup: @bumiaw
Hair: Tommy
Maia Estianty appeared in Elle Indonesia September 2019 issue and shared her personal stories with the readers of the magazine. Accompanying the article, the mother of three was also featured in several pages of a fashion spread where she was dressed in looks – some of them were from FENDI Fall Winter 2019 collection, now available in-store (FENDI Plaza Indonesia).
The styling worked well with Maia's feminine, elegant manner, and posture. In one photo, the readers could see Maia was clad in FENDI beige silk and wool jacket, which was paired with a white FENDI shirt.  In another look, the same white shirt was paired with a black micromesh jacket and glossy red neoprene boots. Exuding a strong and charismatic personality – very much related to the theme of her profile in the magazine.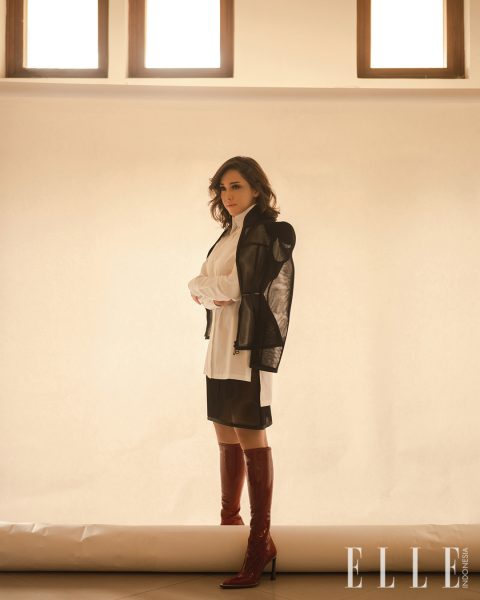 READ MORE: ZENDAYA ATTENDED THE FENDI HAUTE COTURE SHOW
Some excerpts of the article (Maia was interviewed by Elle's Santi Zulbachri):
Tough, patience, and successful are only three words of how women out there (especially those who follow her life story) described Maia Estianty. Live in the public eye, her every day is consumed by millions of people. Her attitude in dealing with her family's past affairs has become good examples for many women. Amid her personal life's turmoil, Maia, however, kept herself busy with creating music.
Maia considered her second marriage as the answer to her prayers. Though the first (marriage) ended over a decade ago, it was one of an unforgettable separation in Indonesia's entertainment sphere.  Maia said in the article, one needed to walk this life with strong determination and faith. Because without them, it's impossible to live that stress-free life. Living life with full acceptance, many considered Maia already harvest the fruit of her patience.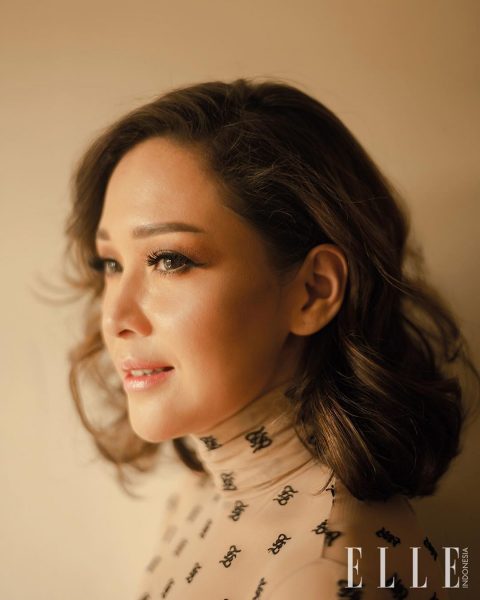 READ MORE: TORY BURCH FALL WINTER 2019
Looking very happy in her second marriage, Maia also kept herself busy with works. She is currently still holding the judge post for a popular talent show on television. In which, she also made it clear to many people that she's a music producer, not a singer.  She said she quit making music when her studio was taken over by her youngest son. Yet, she's always open for the possibilities to assist another musician in creating new music – as long as it's not a sad and energy-draining song. Maia admitted it's hard to quit from music, it's her hobby.
She's also running her beauty business from home and frequently promotes the products through social media. Hence, many would consider Maia is at her prime moments in life.  She already found the balance between her career and her spiritual self, also the balance between her private life and yet still able to be creative.
---
ELLE INDONESIA
FALL WINTER 2019
FASHION SPREAD
FENDI
MAIA ESTIANTY
---