LUMINE to Bring Tokyo Mood Experience to Jakarta
Jakarta, 7 December 2018 – Today marks the first day of the arrival of established Japanese urban retail concept, LUMINE JAKARTA. Partnering up with leading retailer Time International, LUMINE opens its second overseas location at Indonesia's premiere mall Plaza Indonesia. In commemoration of the 60th anniversary of the establishment of diplomatic relations between Indonesia and Japan, LUMINE JAKARTA is launched to promote further developments in cultural and human exchange between the two countries as well as to foster a new fashion culture.
"TOKYO MOOD"
"LUMINE JAKARTA" offers a full experience "TOKYO MOOD". Customers can discover the feel of "present Tokyo" and "real Tokyo", where urban meets friendly spirit. This multi brand lifestyle concept store is a place where modernity is in harmony with nature and humanity, through fashion, food and culture.
LUMINE JAKARTA's main customers are global-minded independent women, who are brimming with curiosity, trend conscious, and possess unique and distinctive styles. The large concept store brings a fresh and contemporary cool factor with LUMINE's unique perspective. In addition to Japanese creative and diversified ladies' fashion, LUMINE has also a line-up of general lifestyle merchandises and men's fashion brands as well as a café. While they can enhance their sense of style, customers can also have a first-hand experience of Japanese food culture.
SHOP OVERVIEW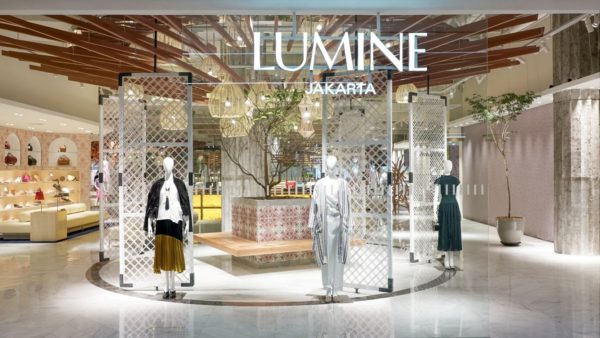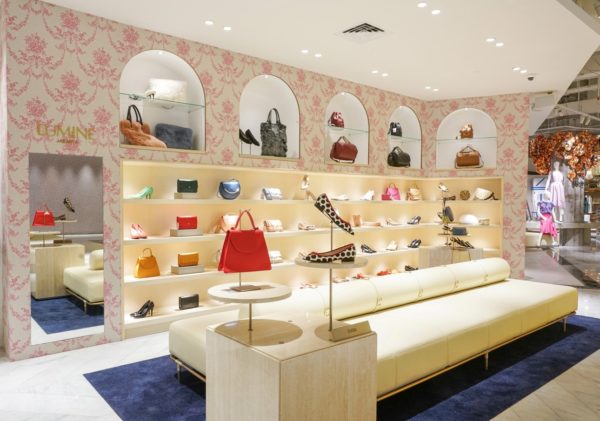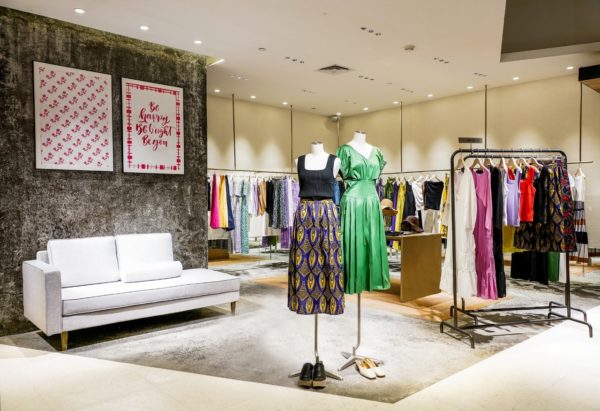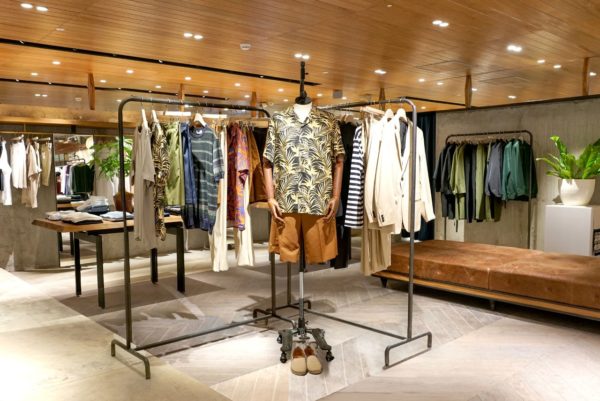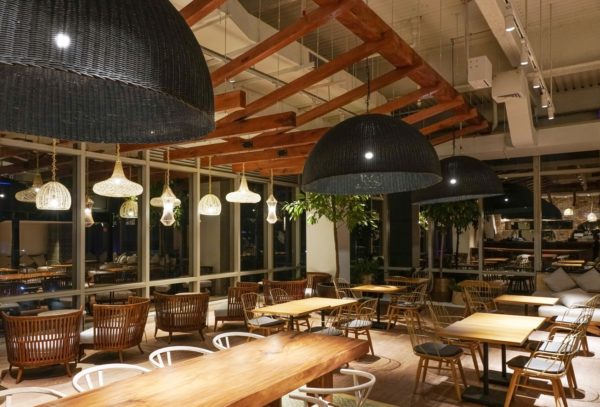 A total of twenty brands are introduced in Jakarta for the first time, ranging from ladies' fashion to general lifestyle merchandise. The store offers a wide series of brands and products representing Tokyo's fashion and culture, while still be relevant to the market. Ladies style is divided in three different areas, namely "Elegant & Sophisticated", "Mode & Manish", and "Simple & Casual". Various categories are featured in store, ranging from men's fashion, to accessories and lifestyle products.
BRAND LIST (company names in order of Japanese syllables)
No
Brand name
Company Name
Category
1
drama H.P.FRANCE
H.P. France S.A
Fashion Accessories
2
SLOW authentic goods store
INOYA CO., LTD
Fashion Accessories
3
Beauty Optical Salon
On the hill Co., Ltd.
Fashion Accessories
4
override
KURIHARA Corporation
Fashion Accessories
5
Zoff
Zoff Inc.
Fashion Accessories
6
ADINA MUSE
DIANA Co., Ltd.
Fashion Accessories
7
DIANA
Fashion Accessories
8
TENERITA
TENERITA Co., Ltd.
Lifestyle Accessories
9
TOMORROWLAND
TOMORROWLAND Co., Ltd.
Fashion for ladies and men
10
NAKAGAWA MASASHICHI SHOTEN
NAKAGAWA MASASHICHI SHOTEN Co., Ltd.
Lifestyle Accessories
11
MISTERGENTLEMAN
Pariya
Men's Fashion
12
Drawing Numbers
PAL Co., Ltd.
Ladies Fashion
13
GALLARDAGALANTE
Ladies Fashion
14
Phlannél
Ladies Fashion
15
RIM.ARK
Baroque Japan Limited
Ladies Fashion
16
ELENDEEK
MARK STYLER Co., Ltd.
Ladies Fashion
17
UN3D.
Ladies Fashion
18
FRAY I.D
MASH Style Lab Co., Ltd.
Ladies Fashion
19
Mila Owen
Ladies Fashion
20
ASTRAET
UNITED ARROWS LTD.
Ladies Fashion
LUMINE CAFÉ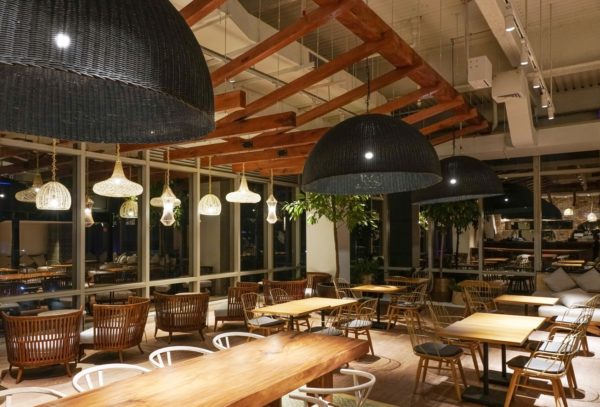 LUMINE JAKARTA customers can enjoy Japanese culinary culture as well as its unique fashion. The café's menu not only spoils the taste palette and feasts the eyes, it is also health considerate. Sweets and drinks have become a trend in Japan, but it must also cater to the highly health conscious market. The spacious dining area offers a variety of menu options, including shaved ice dessert, soy milk dessert drink, and hot dog bun sandwich, which is now a current hype in Japan.
LUMINE JAKARTA
Plaza Indonesia Level 5
Jl. M.H. Thamrin Kav. 28-30, Jakarta 10350
Store area: Approximately 1,200 m2
Opening day: Friday, December 7, 2018
Opening hours: 10:00 – 22:00
Official website: http://lumine.id/
Instagram: @lumine.jakarta
Facebook: lumine.jakarta
YouTube: lumine Jakarta
Press contacts
Time International
Alvina Azaria
Email: [email protected]
Tel: +62 21 29272708 ext. 899
Plaza Indonesia
Tommy Utomo, PR & Marcomm Manager
Email: [email protected]
Tel: +62 21 29920000 ext. 56110
ABOUT LUMINE
Lumine Co., Ltd. (Headquarters: Shibuya Tokyo, CEO: Yuji Morimoto), a company that manages representative commercial facilities in Japan. Lumine Co., Ltd. is a group company of East Japan Railway Company, Japan's largest railway company, and has 15  stores directly connected to major stations around Tokyo and 1 overseas branch in Singapore. We have gained the support by proposing cutting edge fashion trends for women living in the metropolitan area and creating new lifestyles beyond customer expectations. The well-known retail specialist was set up in 1966 and recognized by native Japanese to represent a premium urban lifestyle destination. www.lumine.ne.jp
ABOUT TIME INTERNATIONAL
A leading brand builder and retailer, Time International prides itself on its commitment to the promotion and appreciation of horological culture, luxury fashion, and lifestyle. Founded in the 1960s and currently managed by its second generation, Time International manages and operates both multi-brand retail stores – including leading watch retailer The Time Place, INTime, Urban Icon, and @Time – as well as more than a dozen mono-brand boutiques for some of the world's most renowned brand names. Time International has the largest service centre in Jakarta, Time Care and Watch Care, complete with state-of-art technology providing professional after-sales care for all brands sold from the retail outlets. For more information, visit www.timeinternational.co.id
ABOUT PLAZA INDONESIA
Since its opening in March 1990, Plaza Indonesia Shopping Center has maintained its position as the Indonesia's first-class shopping and lifestyle destination, and has earned domestic and international recognition as Indonesia's center of fashion, luxury and style. For 28 years, it has been a home to several generations of retailers and customers. Its unwavering commitment to deliver the best to both shoppers and tenants has been the driving force behind Plaza Indonesia's constant evolution. www.plazaindonesia.com