This season, we've seen many bold and vibrant colours everywhere from runways, and red carpets, to street styles. For those of you who usually enrol yourself with neutrals and muted colours, now that we can't miss out on the trend entirely as the spring season is coming. Plenty of bright bags can liven up your wardrobe and make you stand out in the crowd.
THE EVERYDAY CORAL PINK BAG
The new Chanel 22 bag, an ally for daily life, combines simplicity and comfort in the most practical way possible thanks to its light and supple yet resistant leather. The bag is completed with a magnetic button and purse-style drawstrings an internal zippered pocket, and a detachable pouch that is perfect for an everyday bag. Available in many sizes and vibrant hues including coral pink, which is perfect a calm yet bright colour for this season.
View this post on Instagram
THE TURQUOISE VALENTINO GARAVANI ONE STUD BAG
Say goodbye to a classic navy colour and make a unique, bold, and stylish statement of everyday elegance with the turquoise Valentino Garavani One Stud bag. It is an ideal bag to add your personal flair every day and on every occasion. With this bag by your side, you will no doubt make a trendsetting statement and leave an everlasting impression everywhere you go.
View this post on Instagram
THE SUNNY AND ARTISTIC BAG
Antonio Lopez was a fashion illustrator who is no stranger to patterns and colours. And since Kim Jones looked to his visionary artworks as a source of inspiration for the Spring/Summer 2022 collection, vivid brushstrokes and graphic figures appear across several of the House's iconic bags including the FENDI Peekaboo and Baguette bag in striking hues and soft pastels, which elevates any contemporary outfit in your wardrobe.
View this post on Instagram
THE CHIC BRIGHT GREEN BAG
Not only is the CELINE Triomphe bag one of the chicest bags to existing this season, but it is truly the ultimate bag for anyone. It is small enough to bring with you everywhere and stylish enough to make you want to carry it with you. It comes in a variety of colours and patterns and is all-around a classic-looking purse. Definitely, a discreet way to wear one of this season's most adventurous shades, bright green.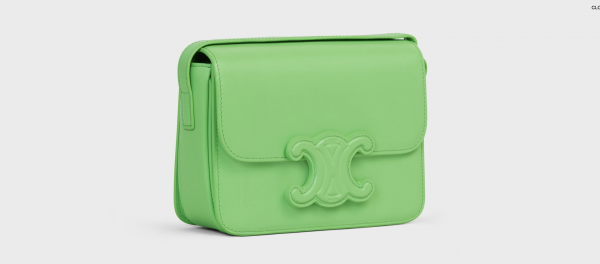 LILAC
You can't miss a lilac colour bag in your wardrobe. The Tory Burch Eleanor bag makes a statement with its distinctive trademark hardware and its colour. The bag gives a modern twist on a classic silhouette, with simple construction elegantly paired with large sculptural brass detailing, that makes a versatile companion for any modern woman.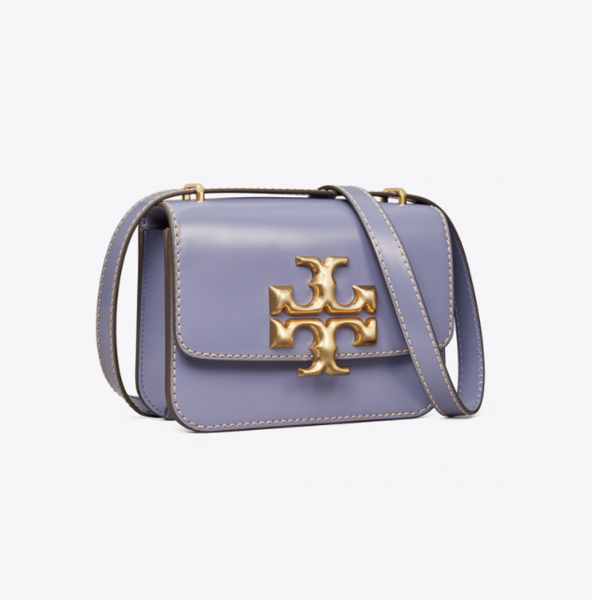 ---
bags
celine
CHANEL
CHANEL 22
chanel 22 handbag
chanel bags
FENDI
TORY BURCH
Valentino
Valentino Garavani
---