Cartier's Savoir-Faire Is Wonderfully Showcased in the Grain de Café Line, Inspired by the Coffee Bean
By The Time Place Magazine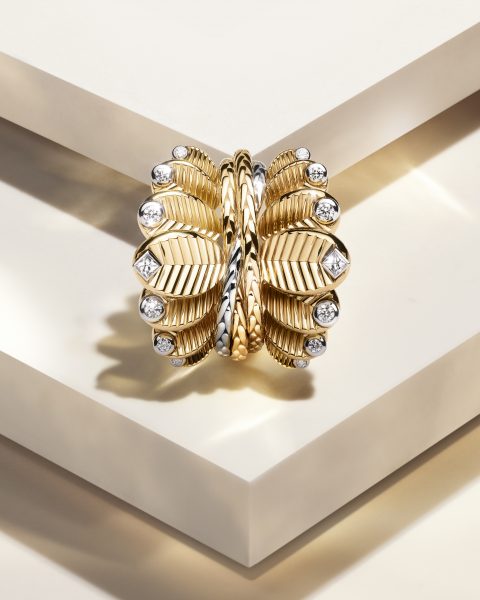 Grain de café ring in yellow gold and white gold, set with diamonds
Sometimes the beauty of a jewellery piece can be inspired by the most unexpected things. Such is the case of Cartier Grain de Café, a distinctive jewellery line by the renowned French timepiece and jewellery brand. Driven by the Maison's vision, Cartier's artisans adopted the natural beauty of the coffee bean and transformed it into art.
Full, round and fleshy—the shape of the coffee bean is a true source of inspiration for Cartier, synonymous with its vision of nature: rebellious, free and sophisticated. Cartier lets its imagination soar, resulting in adorable, one-of-a-kind, original pieces of jewellery. This is the origin of the Grain de Café Collection: a blossoming of jewellery creations, designed as living, moving, opulent and joyful constructions.
Since its introduction, Grain de Café has become one of Cartier's most iconic and sought-after jewellery lines. This year, Cartier presents a collection of three rings, two necklaces and a bracelet—all of them featuring the distinctive grain de café pattern.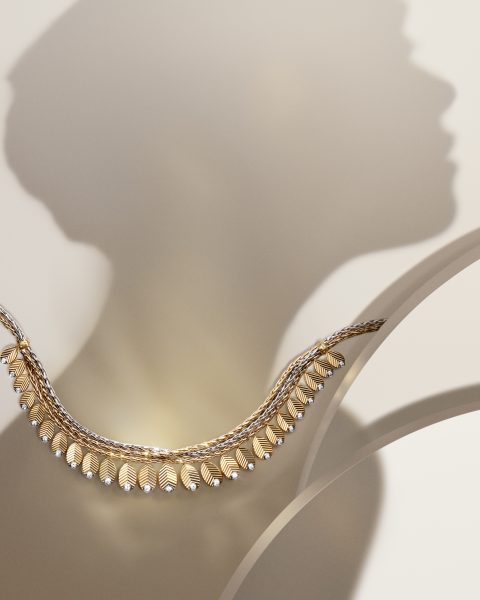 Grain de café necklace in yellow gold and white gold, set with diamonds
The coffee bean motif was first introduced in 1938, during the era of Creative Director Jeanne Toussaint. Over the decades, it has gained popularity, particularly in the 1950s and 1960s. Despite its miniature dimensions, this enhanced bean represents the unison of two creative registers dear to Cartier: flora recreated in yellow gold and the ordinary made precious by the jeweller's eye.
Cartier's design aesthetic and craftsmanship are evident in each Grain de Café piece. The links are meticulously crafted and polished to ensure a smooth and seamless finish. The savoir-faire of the atelier craftspeople is focused on a single goal: to bring this flora to life by linking research, movement, mastery of volumes and gold work.
Cascading clusters of beans, golden architectures and subtle rattling—the Grain de Café collection electrifies the style and independent spirit that Cartier offers. The design is characterised by elongated oval links, reminiscent of coffee beans, which are interlocked to create a fluid and dynamic look. The rings, necklace and bracelet are mounted on a chain in two colours of gold, topped with a single or double crown of beans set with diamonds of different sizes. An ultra-chic version in rose gold features a ring and a necklace where obsidian is alternated with gold, dotted with diamonds. A balance between power and softness, it alludes to a creative tension that renews the floral genre and offers a new vision of beauty.
For Toussaint, precious metals such as gold is the most obvious choice for the line, because she knew that it would be suitable for every occasion. The collection became the expression of joyful and luminous jewellery that would shine until her departure from the Maison in 1970. Most often made of yellow gold, although sometimes also sculpted in a noble material such as coral, the pieces are most often studded with diamonds or coloured stones, and sometimes even half-paved.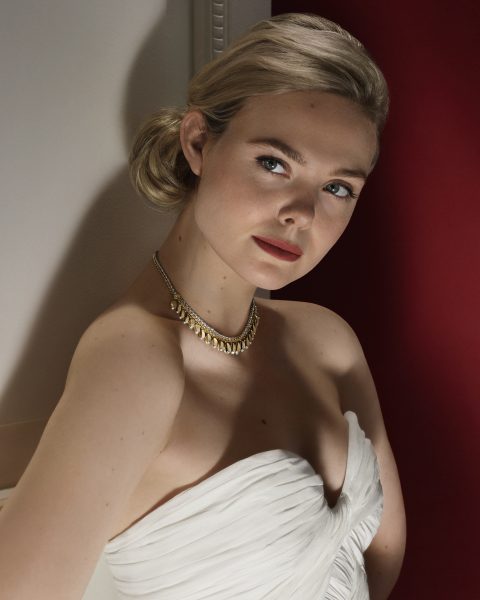 Elle Fanning is global ambassador and face of the Cartier Grain de Café Collection
Furthermore, Cartier has also tapped actress Elle Fanning as global ambassador and face of its Grain de Café Collection. To mark the beginning of her partnership with the Maison, Fanning wore the Grain de Café Collection earlier this May to the Met Gala to celebrate the Costume Institute's spring exhibition with the theme: "Karl Lagerfeld: A Line of Beauty." Pairing the look with an ethereal white lace gown by Andreas Kronthaler for Vivienne Westwood and a flower crown wrapped around her head, she wore the Cartier Grain de Café necklace, reminiscent to the one worn by Grace Kelly in a 1955 royal portrait.
Grain de Café, also a favourite of Princess Grace of Monaco, has become a symbol of elegance and sophistication, while also embodying Cartier's timeless design aesthetic and commitment to exceptional craftsmanship.
#ReadAnywhere the latest issue of The Time Place Magazine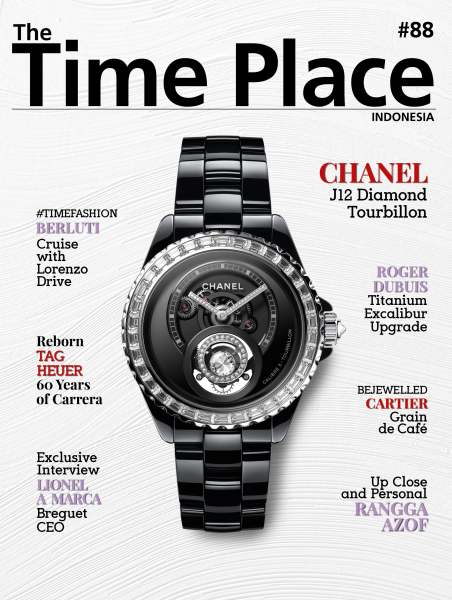 ---
cartier
Grain de Café
Grain de Café collection
the time place magazine
---