The FENDI Women's Astrology Summer Capsule 2023 advertising campaign features top model Irina Shayk shot by Steven Maisel on a fresh and sunny set which is the perfect celebration of summer, in the FENDI way. A bright blue sky, a wide terrace overlooking the sea, and FENDI yellow details recalling beach umbrellas and mats, are the backdrop of this colourful campaign portraying Irina Shayk splashing into the season ahead with the FENDI Astrology Capsule for Summer 2023.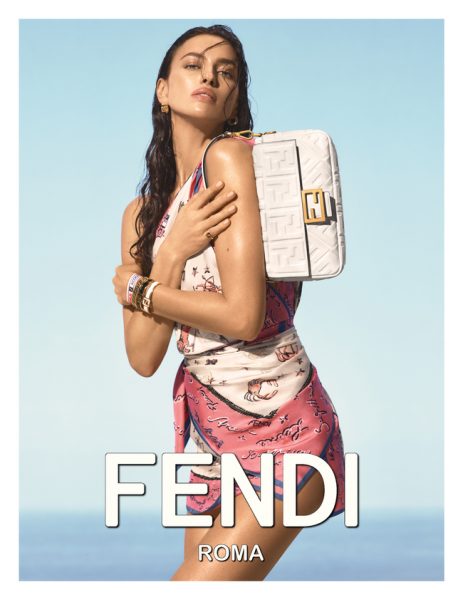 The advertising campaign comprises 4 single and 4 double-page visuals and a video, to be seen on worldwide magazines and OOH from June 2023.
View this post on Instagram
The FENDI Astrology Summer Capsule 2023 draws on iconic collections from the House's archives, Spring/Summer 1990 and Spring/Summer 1993, alongside key codes established by Artistic Director of Couture and Womenswear Kim Jones. Alongside the written signs of the zodiac (in English and Italian) and astrological prints originally drawn by Karl Lagerfeld, there is a bold irreverence to the collection which taps into FENDI's innate sense of fun and functionality. The same sporty silhouettes once worn on the 1993 runway become this season's statement swimwear, now materialised in recycled lycra. A fresh array of ready-to-wear is designed to transition from days by the pool to long evenings in the sun. Draped satin kaftans and dresses as well as separates and blousons featuring the Astrology print are designed to be layered over swimwear; FENDI's unparalleled craftsmanship is evident in an array of languid summer knits – from airy crochet dresses subtly inset with the FF logo, to body-skimming viscose and boyish cashmere jumpers. Sun-bleached denim and silk jersey complete the offer with a gentle sportswear inflection and a distinctly contemporary touch.
View this post on Instagram
An accompanying array of accessories by Artistic Director of Accessories and Menswear Silvia Venturini Fendi correspond with the summertime spirit of the capsule. Alongside the FENDI icons Peekaboo and Baguette bags – here in timeless white leather, respectively in the Petite size and in the signature FF embossed version – woven handbags pay homage to the Mediterranean coastal beachfront and animate the Maison's styles. The introduction of a beach-friendly Sunshine Shopper in raffia, alongside the summery FENDI Step Out bucket bag in straw – debuting in a medium and mini size and enriched with an FF jacquard inner – ensures a wealth of options for the season. In shoes, the Baguette heel is applied to a strappy sandal and a mid-heel pump.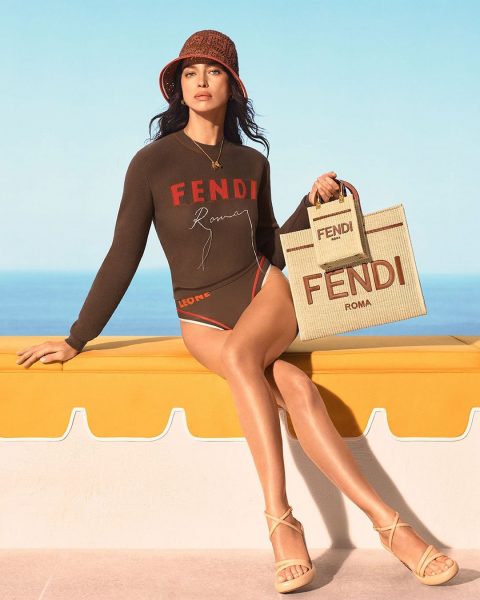 An assortment of jewelry completes the collection: the astrological signs are reinterpreted by Artistic Director of Jewelry Delfina Delettrez Fendi in the form of sleek charms that can be worn as a mono-earring or as a necklace pendant thanks to a little crystal stud, while bold fabric bracelets match the ready-to-wear line-up, featuring the zodiac signs and signatures from the archive.
---
FENDI
FENDI WOMEN'S ASTROLOGY
SUMMER CAPSULE 2023
---