FENDI announces the opening of its new boutique at Plaza Senayan, the premier luxury retail destination located in the heart of the main shopping area of Jakarta's central business district. The FENDI Plaza Senayan boutique brings forth a breathtaking experience that redefines luxury shopping.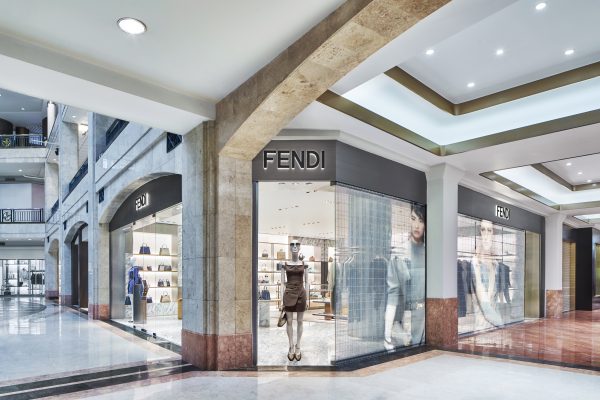 Extending 100 square meters, the boutique houses the complete range of women's ready-to-wear collections, shoes, accessories and leather goods under the unique and elegant FENDI One concept reflecting the identity of the Maison together with the allure of the city of Jakarta.
The entire boutique echoes the FENDI history and DNA – the niches' back walls show a tridimensional handmade FF plaster, which represents one of Karl Lagerfeld's hand sketches, setting a background for the product selections. The focus in fur refers to the Astuccio coat from the FENDI archives, while the internal column is cladded with the iconic Pequin theme. The boutique's interiors are detailed with design elements in delicate tones of ivory, pink, and yellow to exude sophistication and femininity.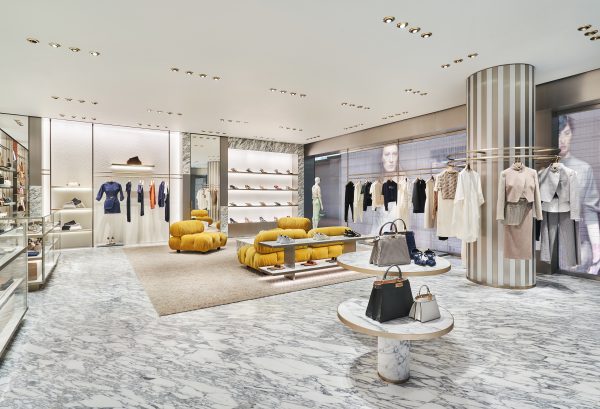 The distinctive Arabescato Vagli marble recalls Roman churches, spanning across the floor and as tables and wall details. The display presents champagne and stainless steel details, ensuring a luxury retail experience and adding the FENDI touch. The shopfront is light and transparent, showing an eye-catching LED video wall on the side façade.
True to the spirit of the Maison, in constant balance between tradition and innovation, the Plaza Senayan boutique represents a harmonious dialogue between FENDI's Roman heritage, the modernity of design, with a touch of Italian luxury to the unique vibrance of Jakarta.
---
FENDI
fendi indonesia
fendi plaza senayan
---