"In my opinion, Marc is the King of fashion in America. He is also a master of branding and experimentation, particularly with logos. Here, Marc has designed a FENDI collection – it is not a collaboration, rather it is an interpretation. In it, there is a sense of freedom in excess and joy, where he was allowed to do whatever he wanted." – Kim Jones, Artistic Director of Womenswear, Fendi
"I've got one word: Fendiroma. And it is one word! It is another land, this Fendiroma… And I've got two words: The Baguette. It's a bag – and I am never one to shy away from an iconic bag." – Marc Jacobs, Creative Director and Founder, Marc Jacobs
View this post on Instagram

Marc Jacobs' interpretation of FENDI is a collection exploring the FENDI iconic silhouettes and bags as Baguette and Peekaboo that utilises the spirit of friendship and fun, where sincerity is paramount and always more meaningful than strategy. Marc Jacobs is a long-time friend and mentor to Kim Jones and this collection reflects both that personal relationship and the respect he holds for FENDI as a house and the birthplace of an iconic item of pop product: The Baguette and the FENDI icons.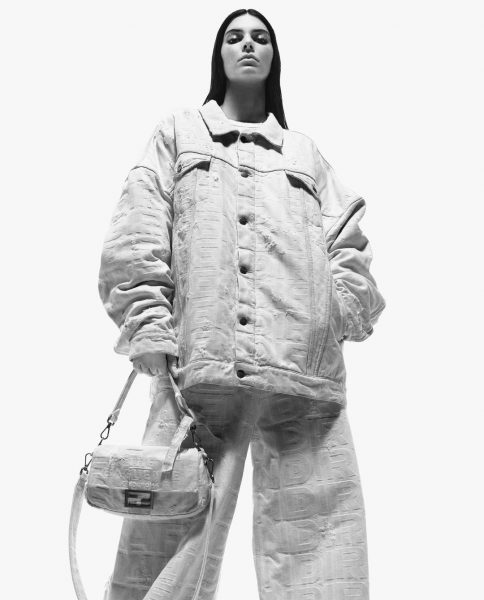 Rarely does a fashion item go beyond its realm to occupy a space in the wider culture – but the Baguette has done just that. The FENDI by Marc Jacobs collection is at once an interpretation and a celebration of the Baguette in its 25th Anniversary year together with the city in which its place in pop culture history was sealed: New York.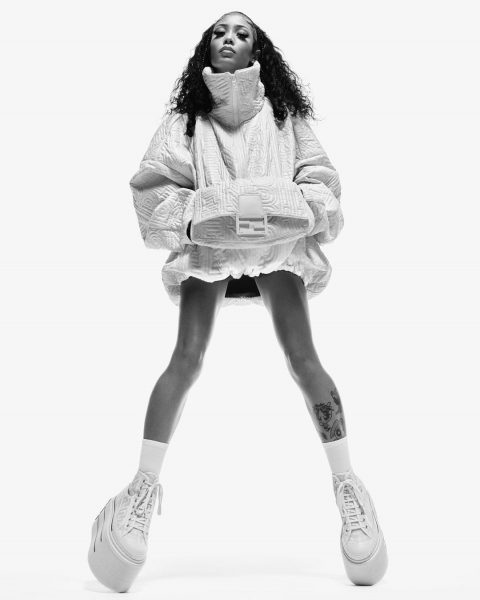 Taking inspiration from the object itself, a conflation of moments in time, as well as the spirit and geography of a place, the Baguette is realised in multiple ways, both in terms of clothing and accessories. Reflecting the maker as much as the iconic item, the collection never neglects the enjoyment and sense of celebration for the wearer.
In this rough-cut romance between uptown and downtown, luxury and utility, excess and reality, the Baguette and the clothing and accessories it inspires are at once defined as a moment in history and part of a continuum with today.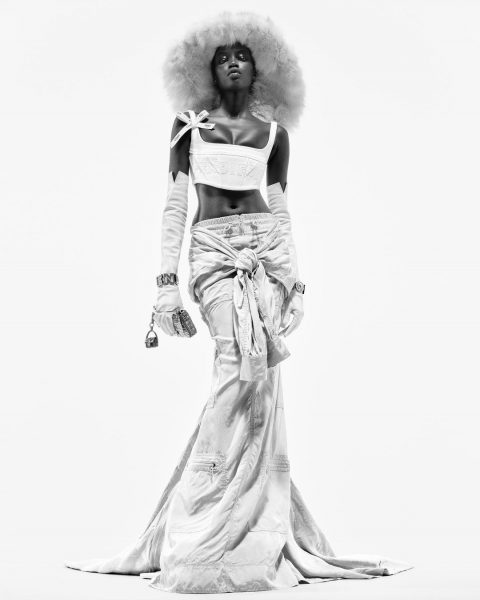 For Jacobs, grand dimensions from another time are contrasted with the humble origins of today and in so doing banish notions of costume in his collection. A reflection of the glittering and gritty New York cityscape the casual is made formal in parachute train skirts, balloon-backed broken denim jackets, rustling cellophane opera capes and fluoro recycled fur stoles and hats. The glitter of rhinestones, silver, and fluorescent yellow pervades, becoming an almost literal example of 'local colour'; inspired by the glass frontages and workman's hi-vis vests to be found on the city's streets. Exaggerated, platformed and oversized, the take on the Baguette itself also shares something of these silhouettes' grand gestures – elongated and gleaming, replete with multiple mini versions of itself attached.
Available in FENDI Boutiques worldwide and on fendi.com starting from May 2023.
---
FENDI
fendi by marc jacobs
kim jones
marc jacobs
Spring Capsule 2023
---