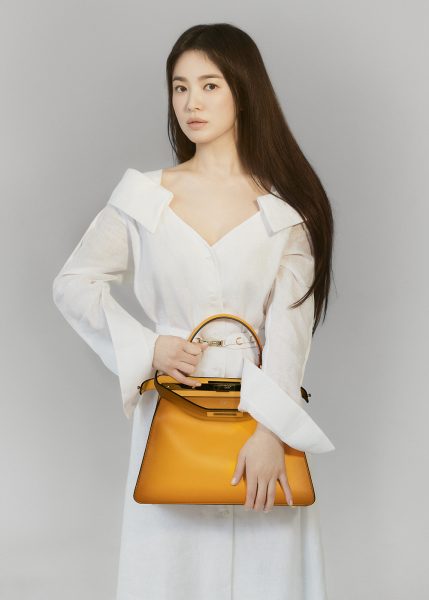 FENDI is pleased to announce the appointment of Korean actress Hye Kyo Song as its brand ambassador in Korea.
An icon of the era where her beauty speaks both softness and tenacity, combined with her confident attitude, Hye Kyo Song conveys values that resonates well with FENDI.
"I am very thrilled to be a part of the FENDI family as it is a brand close to my heart. I am looking forward to the exciting journey ahead with FENDI." stated Hye Kyo Song.
In the official images, Hye Kyo Song gracefully wears the white linen mousseline midi dress with open V neckline (Look 10) and printed organza trench with maxi pockets and floral print (Look 60) from the FENDI Spring/Summer 2021 Women's Collection, together with the iconic Peekaboo ISeeU Medium in orange with spotlight effect and Peekaboo ISeeU Medium with embroidery details.
Her unique elegance perfectly highlights the feminine silhouettes and pure colors that characterize this collection.
---
FENDI
fendi brand ambassador
fendi korea
korean actress
korean drama
song hye kyo
south korea
---