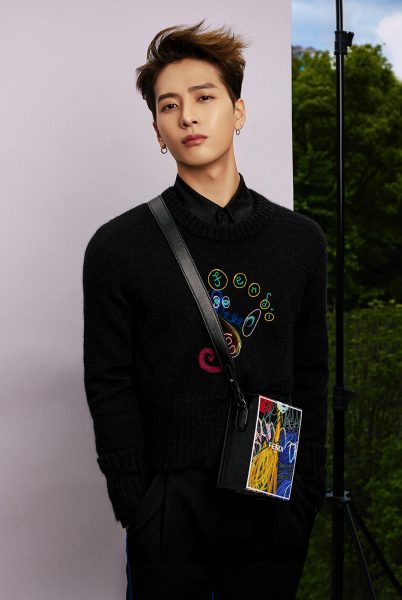 June 1st 2021 – FENDI consolidates its relationship with Jackson Wang, announcing his appointment as Men's Collection Spokesperson in Greater China for the Roman luxury house.
The renewal follows the success of the first ambassadorship, announced on January 14th 2019, when Jackson Wang was appointed FENDI Brand Ambassador in China and impressed, on the same day, the guests of the FENDI Men's Fall/Winter 2019-20 Fashion Show with an unexpected post-show live performance.
Singer, songwriter, show host and a designer, Jackson Wang is a multifaceted talent who perfectly embodies the Maison's DNA, as demonstrated over the years with the many projects involving him.
In June 2017, he officially turned into Fendiman as he was invited to preview FENDI's opening reception of The China Peekaboo Project in The Red, Sanlitun, Beijing. In autumn of the same year, Jackson released the music video of Fendiman, his new single shot at FENDI's headquarter in Rome Palazzo Della Civiltà Italiana. The single was ranked #1 in two of iTunes charts and was performed by Jackson Wang at the FENDI FF Reloaded event in Shanghai in May 2018.
In July 2019, the FENDI x Jackson Wang Capsule Collection was launched worldwide and celebrated with the F is For…Fun party in Chengdu. The collection of ready-to-wear and accessories combined Jackson Wang's cool and recognizable style with the FENDI DNA, giving life to modern and luxurious pieces breaking the boundaries between fashion and music.
The accumulated popularity has won Jackson Wang's love of fans all over the world and made him the most followed Chinese personality on Instagram, as well as the face of various FENDI campaign, including the FENDI and Mr. Doodle Capsule Collection, launched in July 2020, and the more recent FENDI Summer 2021 Capsule Collection ft. FF Vertigo, realized in collaboration with Sarah Coleman and launched in May 2021.
Unique, talented, dare to innovate and break through, Jackson Wang is in perfect tune with FENDI's spirit and more projects involving him and the Maison are yet to come.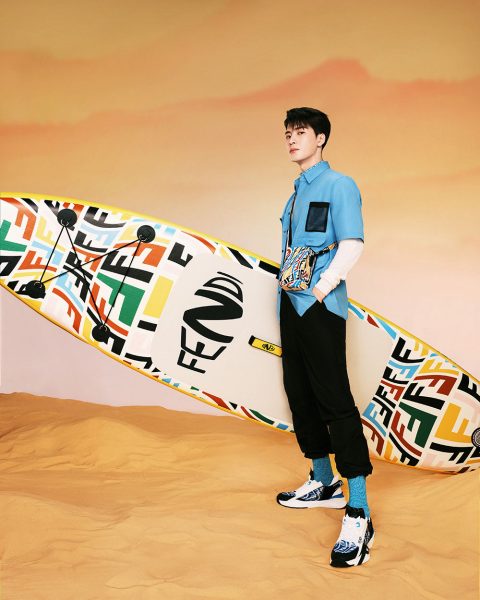 ---
FENDI
Fendi Brand Ambassador in China
fendi vertigo
greater china
jackson wang
luxury house
men's collection spokesperson
peekaboo
singer
---