SPRING-SUMMER 2020 EYEWEAR CAMPAIGN
The singer Angèle, the actresses Isabelle Adjani and Margaret Qualley, and the musicians Sébastien Tellier and Pharrell Williams: five artists and five unique creative worlds light up the CHANEL Spring-Summer 2020 eyewear campaign with their aura, photographed by Karim Sadli. All of them have a special relationship with Virginie Viard, Artistic Director of CHANEL's Fashion collections. For this campaign, they chose their favourite pair of glasses from the collection. Five eyewear designs for one single attitude: one that allows everyone to assert their style.
Each pair of sunglasses highlights the originality of these inspiring faces. For Angèle, it's an oval design with a transparent acetate frame that contrasts with the metal temples attached to a necklace of grey faux pearls. Margaret Qualley's mischievous face peeps out from behind a butterfly frame in black metal, also linked with a string of pearls, this time in white. We can only guess at Isabelle Adjani's enigmatic gaze behind large square sunglasses in a black acetate with the name CHANEL inlaid like a jewelled hair slide along one of the temples. The XL rectangular shield worn by Sébastien Tellier honours the tweed that swathes its frame. The double C takes shape as a patch and signs the temples. Finally, an oversized rectangular design in black acetate worn by the CHANEL ambassador Pharrell Williams, is embellished with fine metal plaques engraved with a motif that evokes a woven tweed.
Discover the Spring-Summer 2020 Eyewear campaign from March 2020.
#CHANELEyewear
#CHANELSunglasses
CHANEL and the five faces of the Spring-Summer 2020 eyewear campaign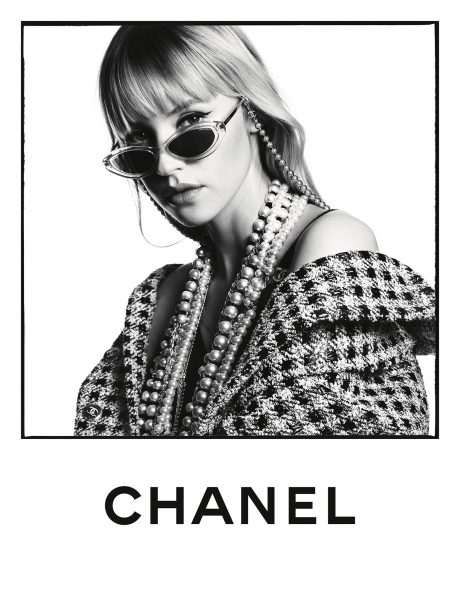 In just a few months Angèle has become the pop icon of her generation. Her dazzling success was rewarded with the Prize for the Best Concert at the 2020 Victoires de la Musique. Activism, irony, feminism and a lucid take on the social networks: her style is endlessly seductive. The Belgian singer-songwriter has collaborated with CHANEL with performances on the piano at several events organised by the House and she regularly attends the runway shows imagined by Virginie Viard.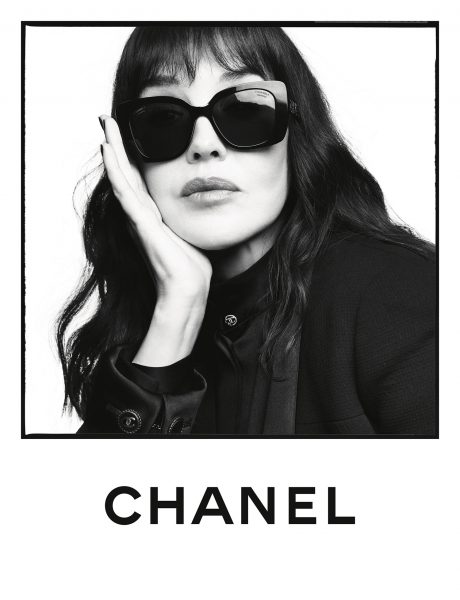 Isabelle Adjani, legendary actress, marked the history of French cinema in the most emblematic films, from One Deadly Summer and Camille Claudel to La Reine Margot. Her exceptional filmography has been recompensed with five Césars for Best Actress. It was on the set of Camille Claudel by Bruno Nuytten, that the actress first met Virginie Viard, who at the time was assisting costume designer Dominique Borg. A woman of commitment, passionate about music, Isabelle Adjani recently featured on the new single by French band The Penelopes.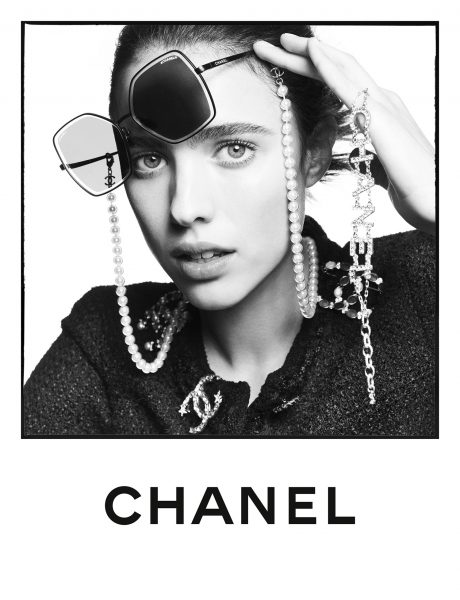 Margaret Qualley is a radiant young actress first known for her work on the TV series, The Leftovers. In 2019, she was nominated for an Emmy for her role in Fosse/Verdon and she also made an impression in Quentin Tarantino's latest film Once Upon a Time… in Hollywood alongside Brad Pitt and Leonardo DiCaprio. She wore CHANEL to the recent Academy Awards ceremony. A natural spontaneity defines her style.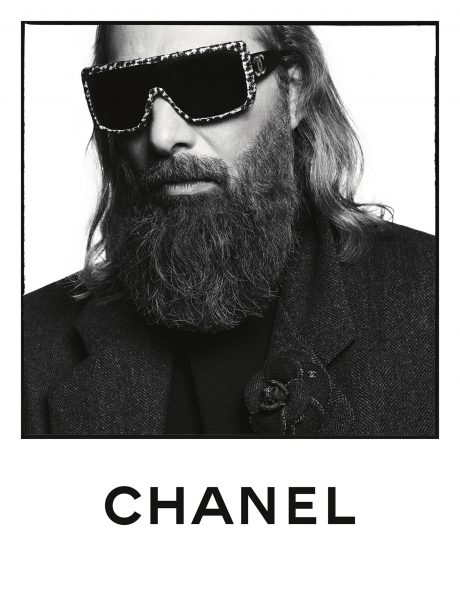 In January, Sébastien Tellier, a gracefully melancholic musician, released the video clip to A Ballet, the first single from his new album. This is the ninth record in his bewitching discography. A friend of the House, he played live accompanied by an orchestra, at the CHANEL Spring-Summer 2014 Haute Couture runway show. The world of this unmissable musician will be the subject of a documentary entitled Many Lives, supported by CHANEL and the premiere of which was presented during the opening evening of FAME (International music film festival), that took place in February 2020 at the Gaîté Lyrique in Paris.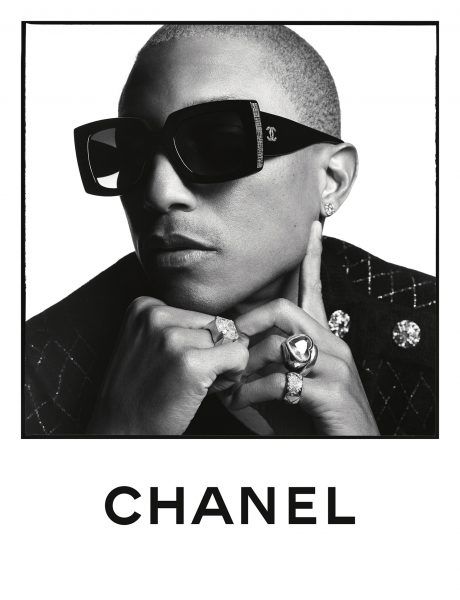 Pharrell Williams is a Grammy Award winning, Academy Award nominated musician, producer, philanthropist and ambassador for CHANEL. Pharrell Williams also created the CHANSEL-Pharrell capsule collection in 2019 with Karl Lagerfeld.
---
CHANEL
CHANEL EYEWEAR
CHANEL SPRING SUMMER
CHANEL SPRING SUMMER 2020
CHANEL SPRING SUMMER 2020 EYEWEAR CAMPAIGN
ISABELLE ADJANI
KARIM SADLI
MARGARET QUALLEY
PHARRELL WILLIAMS
---