DELL'EST, an Italian-Korean brand, has been gaining prominence in recent years. Founded in 2007, the brand is known for its Gotica pattern, which is the distinctive signature of designer Sung Kim. Through his designs, Sung Kim aims to identify himself as a pure-blooded Korean man living in Milan. Sung Kim's journey began as a pattern designer for renowned brands such as Ermenegildo Zegna and Valentino. It was during this time that Sung Kim honed his skills in pattern design, drawing on the excellence of Italian craftsmanship.
This brand derives its name from an adaptation of its founder's name and holds the meaning "the one from the East," referring to his hometown. Many details about the formation of the brand are closely related to Sung Kim's life. To this day, he remains actively involved in personally overseeing the design, patterns, and production of all his collections. As a creative designer, it is evident that a significant portion of DELL'EST bag designs are inspired by his background. Sung, with a technical background, passionately embodies a captivating sense of luxury. In contrast to conventional fashion ideas, he finds inspiration in architectural nuances such as bolts, steel beams, and construction joints. Not only that, his love for Italy leads him to incorporate the use of natural primary colors typical of Italian style.
URBAN ICON – @urbaniconstore introduces DELL'EST with the aim of fulfilling the fashion needs of its loyal customers. This is evident as DELL'EST remains consistent in sketching patterns and carefully crafting premium leather to achieve a subtle and luxurious high-class aesthetic. Coupled with intense rock-n-roll elements, the brand's creations are imbued with character. DELL'EST is designed for provocative and confident women.
DELL'EST adopts a style that effortlessly blends bright colors. This is intended to embody the confidence and spirit of the Milan community, with a special touch reflecting the essence of Italy. The core of the brand's essence lies in creating a unique fashion style, marked by extraordinary color combinations and intricately designed patterns. However, it is precisely these elements that distinguish it, including studs, Hook locks, and the Gotica monogram. All three are seamlessly integrated into DELL'EST designs, serving as a tangible expression of their distinct identities. The brand's rich history, combined with exceptional products, highlights the beauty and craftsmanship of Italy on the global stage. Simultaneously, it encapsulates the unique sensibility that defines DELL'EST itself.
Since its debut, DELL'EST bags have captured the attention of numerous international fashion publications, including VOGUE Italia, W, and WWD, earning recognition and admiration from the fashion community. Beyond being renowned in its country of origin, Sung Kim has naturally extended the brand's presence to his homeland, South Korea. Consequently, many celebrities can be spotted using these bags, whether during film shoots or leisurely strolls in their free time. Some Korean celebrities you might recognize, such as (G)I-DLE's Minnie and Yuqi, Apink's Ha-Young, ITZY's Yuna, Momoland's Yeon-Woo, Twice's Dahyun, Angelina Danilova, 2NE1's Park Bom, and many more.
URBAN ICON recommends 3 bag models from the DELL'EST brand that you must own. The first choice is the Trunkino Bag, a signature model of DELL'EST. The Trunkino Gotica features a spacious interior that can accommodate your wallet, phone, and cosmetics. This bag has a unique shape with locks and hooks that allow for experimenting with different color combinations, giving off a disco vibe from the 1980s. With its distinctive box shape, the hook on the cover is inspired by European treasure chests, crafted with a multi-faceted structure to appear three-dimensional and designed to shine when viewed from various angles. It comes with an adjustable leather strap, making it suitable for everyday use with its casual appearance.
View this post on Instagram
The second collection is the Bostino Bag. Inspired by the Boston Bag, the body of the Bostino bag is crafted with a unique Gotica pattern that adds luxury with a lightweight and user-friendly design. The Bostino comes in two sizes: small and medium. The cute Bostino small bag allows users to carry simple belongings, while the medium size stands out with a sufficiently large storage capacity. This bag can be used as a handbag or a crossbody bag, with a leather strap that can be adjusted to the desired length. It is well-suited for everyday use due to its casual and semi-formal appearance.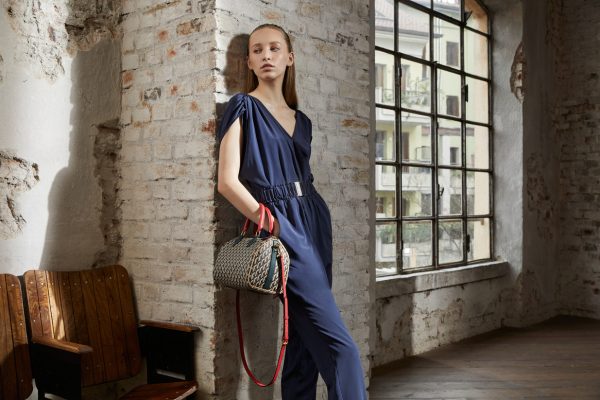 Next, the third option from DELL'EST at URBAN ICON is the Lattina Bag. This bag can be used as a handbag or a crossbody bag, with a leather strap that can be adjusted to the desired length. It is highly suitable for everyday use due to its casual appearance.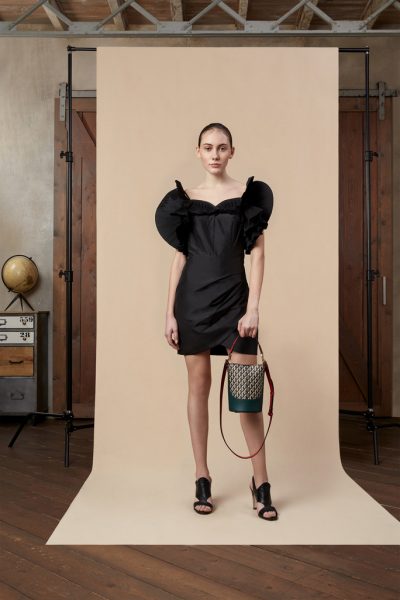 All DELL'EST collections are available at URBAN ICON, both in their physical stores and online at www.urbanicon.co.id.
---
DELL'EST
Urban Icon
---