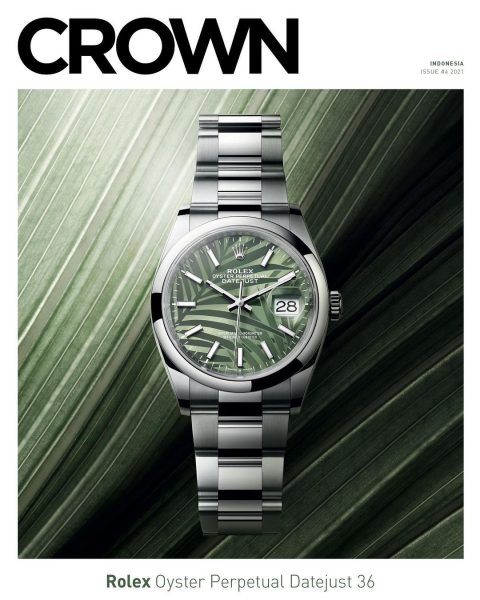 EDITOR'S NOTE
Curators. One of the roles that we play as mass media for our readers. Every writing, image, or video that we present to you is a product of what the editorial team has curated based on years of experiences and with meticulous considerations. The selection process involved a full awareness of what is happening around us and a wisdom in determining which content is more valuable. And you know what?  We can apply the same approach to our daily lives as the end of the year is a perfect timing for self-reflection while preparing a far more curated lifestyle in the year to come. 
If the result of our curation for this end-of-year issue features an array of CROWN's regional editor's favourite watches (pg. 33), a 2021 overview of all the happenings in world of horology (pg. 44), and a complete report on the winners of the prestigious awards, GPHG 2021 (pg. 50) amongst other latest news, what about you? What aspects in life that you think need to be prioritised or eliminated?
To me, both people and time, and its relation to each other, are the main priorities in my curated life. As much as we wished for the pandemic to never happen, inevitably its presence did play a big part in my selection process. Some obstacles that I had faced in both professional and within the close circles in my personal life for the past two years had been able to show more lessons in contrast to the previous years. Easily, I am able to identify those who are in synergy with me and deserve more of my time. 
As a fellow horologist, you must know very well how valuable time is. During this transition into the new year, we do hope you can enjoy time as best as you can with your preferred and curated lifestyle in 2022, all while reaping joy from collecting watches. Happy new year!
SHANNON HARTONO
---
crown indonesia
crown magazine
CROWN MAGAZINE INDONESIA
---