Wearing a suit with sneakers is not only a territory for men. As the menswear industry grows significantly in the past few years, this formal-casual combo is also being favored by women. Especially during the fashion week, this mix and match is easy yet gives you a smart and sophisticated result.
Interested to try this pairing? Here are some points to consider.
Silhouette
For a more 'current' take of this suit with sneakers look, try wearing a slightly oversized suit or blazers. A tailored look is the main point, but the oversized cut brings it to a trendier territory.
Sneakers of choice
When the suit with sneakers trend surfaced a few years ago, many of the fashionistas went with the classic sneakers. But as the trends progress, especially observing how the chunky sneakers, dad sneakers, or ugly sneakers blew up, people started to wear their suit with the chunky footwear. And when paired with a set of oversized suits or blazers and pants, the result is a very trendy and social media-friendly look.  As seen in the picture below, social media star Olivia Lazuardy paired a tailored look with chunky Bowalk sneakers from REDValentino.
View this post on Instagram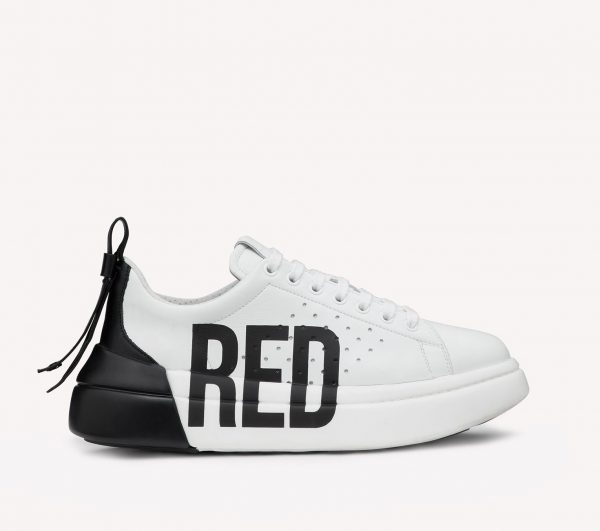 Shop this REDValentino Bowalk sneaker now
Color scheme
To elevate this look more, always consider the color scheme you would like to wear. As most suit generally made in principal colors like grey, black, brown, or blue, a classic option would be pairing them with white sneakers. Yet again, the fashionistas don't follow the rules, but minding the color scheme will sure bring the look to another level: A visually pleasing presentation.
Wearing a suit and sneakers can feel casual but also professional depending on where one is wearing it. The suits or blazer and pants set signifies the desire to look proper, while the sneakers could mean the person is light in the mood and approachable. Additional tips: accessorize the look with jewelry and handbags for a more feminine accent.
---
blazer
chunky sneakrs
dad sneakers
Olivia Lazuardy
oversized
REDValentino
sneakers
social media
tailored look
ugly sneakers
wearing a suit with sneakers
---