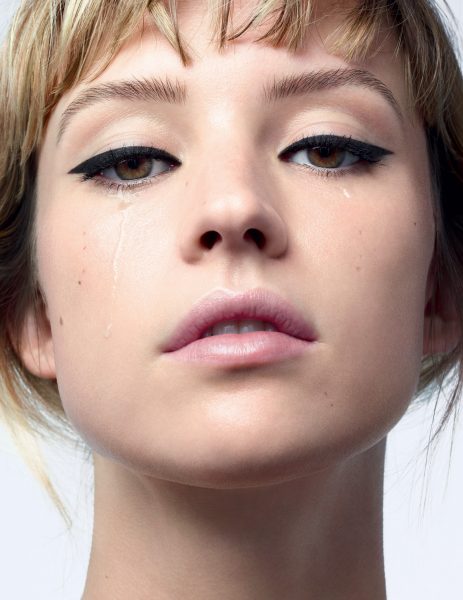 ANGÈLE
FACE OF CHANEL'S 2021 EYE MAKEUP COLLECTION CAMPAIGN
CHANEL is pleased to announce that Belgian singer, Angèle, will be the new face of the advertising campaign for its 2021 Eye Makeup Collection. She composed as well the music that accompanies the campaign, in which we can hear her voice.
Since the success of her debut single "La Loi de Murphy" in 2017, she has quickly become an international pop sensation. Released in 2018, her first album, Brol, was the best-selling album in France in 2019. In 2020, her single "Fever" with British star Dua Lipa brought her global recognition.
An activist as well as an artist, Angèle uses her music platform and notoriety to promote causes that are important to her. Her single "Balance ton Quoi", which criticizes everyday sexism, has become a feminist anthem. Recently, she became a sponsor of the KickCancer Foundation and also spoke out in support of the fight against climate change.
In addition to her singing career, Angèle will soon make her big screen debut alongside Marion Cotillard and Adam Driver in the musical film Annette, which is set for release in 2021.
The singer-songwriter, instrumentalist and producer has been a CHANEL ambassador since 2019, a relationship that first began when she climbed the stairs at the opening ceremony of the Cannes Film Festival wearing CHANEL Haute Couture. Angèle has already been chosen as the face of two other advertising campaigns: the Spring-Summer 2020 Eyewear collection and the CHANEL Coco Beach 2021 Ready-to-Wear line. She also attended the Fall-Winter 2021/22 Ready-to-Wear show as an ambassador.
The campaign for the 2021 Eye Makeup Collection, photographed by Solve Sundsbo, will launch in July 2021.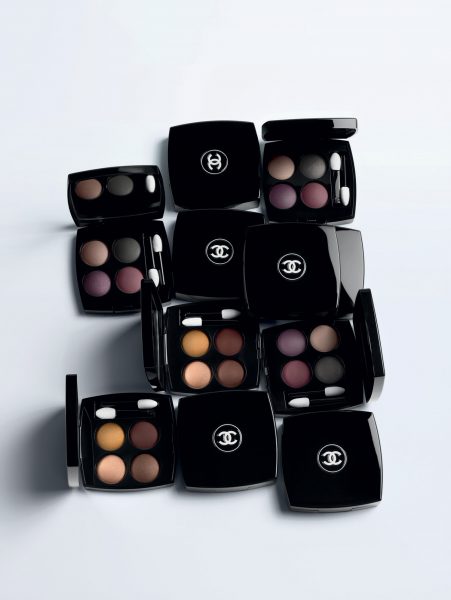 THE NEW EYE COLLECTION
With the 2021 edition of the EYE CAMPAIGN, CHANEL encourages self-expression by way of ultra-resistant, long-wearing products.
Highlighting our eyes is a way of asserting our personality. Makeup must be adaptable to our moods and desires, and accommodate our emotions without fail. That observation inspired CHANEL to create this new collection of waterproof products that allow women to go about their lives without worrying about whether their makeup can keep up.
LE STYLO YEUX WATERPROOF
Express and emphasize your style with a single swipe of the STYLO YEUX WATERPROOF. For the new EYE CAMPAIGN, this best-seller comes in 7 new shades. The cult favorite from the House of CHANEL is now available in 14 shades so that women can wear whatever color they desire, choosing from among timeless hues that are universally flattering on every eye.
A woman's best friend, the STYLO YEUX WATERPROOF is resistant to humidity, water, and sebum, and doesn't run or smudge. This versatile product can be used in a multitude of ways, leaving the choice to each woman who wears it. Apply it along the upper lash line for a natural look, wear it as a kohl, or extend it in a gradually thickening line toward the outer corner of the eye for a more sophisticated style.
Together with LE VOLUME DE CHANEL WATERPROOF mascara, the STYLO YEUX WATERPROOF lets women experience the full range of their emotions and wear their makeup with pride, no matter what. Expressing who they are. A long-wearing look that stays put through the many facets of their daily lives. LE VOLUME DE CHANEL WATERPROOF makes lashes look longer and fuller.
The new EYE CAMPAIGN is also marked by the launch of two new LES 4 OMBRES eyeshadow color harmonies. Two new companions, and all their shades, for even more accentuated eyes.
36 Prune Intense a matte purple
38 Bleu Métal a satiny blue
42 Gris Graphite a satiny silver gray
46 Vert Émeraude a satiny mallard green
48 Or Antique a gold
54 Rose Cuivré a satiny coppery pink
56 Khaki Métal a satiny golden khaki
LES 4 OMBRES – THE NEW SHADES
Douceur et Sérénité: shades that are soft and ideal for defining the eyes; taupey beige, pearly bluish gray, satiny lilac, intense plum.
Lumières et Vibrations:warmer shades; coppery peach, antique gold, intense brown, slightly pinkish brown.
---
Angèle
CHANEL
chanel beauty
chanel makeup
eye campaign
eye makeup collection
eye shadow
LES 4 OMBRES
STYLO YEUX WATERPROOF
waterproof mascara
---