To celebrate N° 5 and its one hundred years of celebrity, CHANEL has developed CHANEL FACTORY 5, a revolutionary experience that has made it possible to produce a completely new collection, with N° 5 as its sole ingredient. Seventeen limited-edition products inspired by everyday objects, a reminder that wearing N° 5 transforms the ordinary.
 The CHANEL FACTORY 5 collection was made at a production site designed to resemble an ultra-modern factory. It is entirely dedicated to transforming N° 5 into collector's items, a product of the intersection between robotic precision and human skill. A special place where the history of the world's most iconic fragrance meets the future, where the legend of N° 5 continues to reinvent itself each and every day.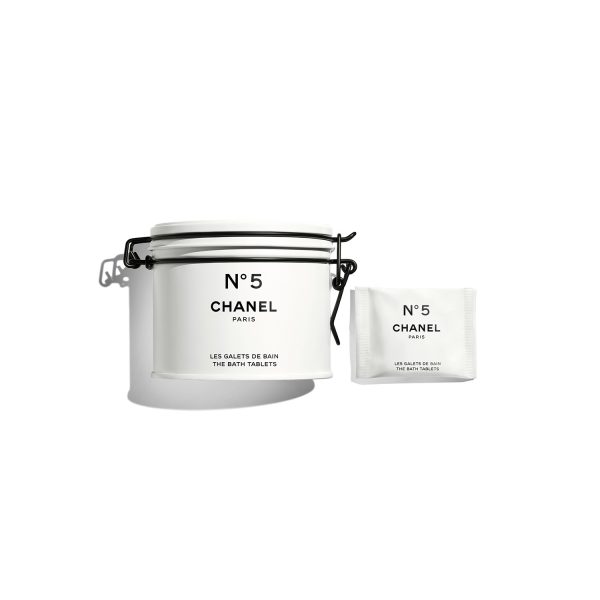 N°5 has stood the test of time and told the story of the times. Today, the way we consume is changing, and the value of an object goes beyond its production cost and its use. "There can be as much value in products that we use regularly as in products that we use for very special occasions. It's all about the experience these products give you," says Thomas du Pré de Saint Maur, Chanel's Head of Global Creative Resources Fragrance and Beauty. Body oil in a burette, bath tablets in a tea tin— by reusing 17 everyday objects in this collection, N°5 has subverted their functions, demonstrating once again that luxury is in the experience we have of things.
#CHANELFACTORY5
#100YEARSOFCELEBRITY
Available exclusively at CHANEL Fragrance and Beauty boutiques from 14 July 2021
Available to order online via CHANEL Home Delivery Service from 14 July 2021
---
CHANEL
chanel factory 5
---