LES BEIGES HEALTHY GLOW GEL TOUCH 2023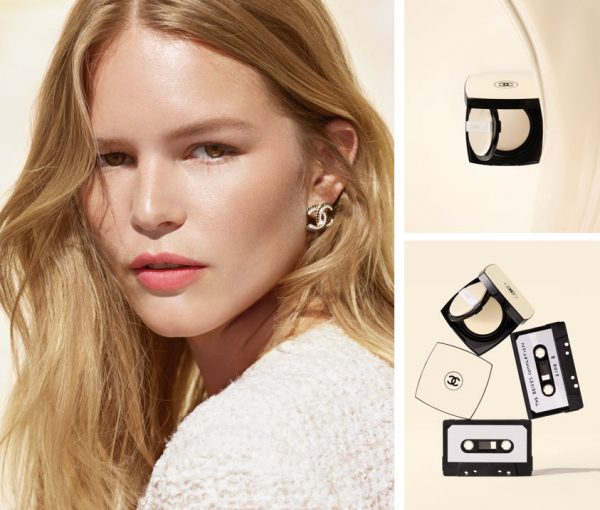 LES BEIGES HEALTHY GLOW GEL TOUCH FOUNDATION has been reinvented to even out the complexion, effortlessly refresh the skin, and enhance glow from morning to night. Enriched with jasmine extract and oil, its highly moisturizing formula acts as a protective veil against pollution, UV rays, and oxidation. Its photo-adaptive complex ensures that the complexion looks radiant in any lighting. Ethereal, its formula blends seamlessly with the skin, leaving a sheer, weightless veil of light on the face. To accompany this new cushion foundation, CHANEL has also designed a brand-new sponge applicator in the shape of a teardrop, for effortless application that is as precise as it is easy. It offers endless possibilities: whether applied in small amounts, used for touch-ups, or worn on the entire face, LES BEIGES HEALTHY GLOW GEL TOUCH FOUNDATION can be tailored to any need.
Available in 8 shades and featuring a new, refillable, generously sized format (15 g), it ticks all the boxes.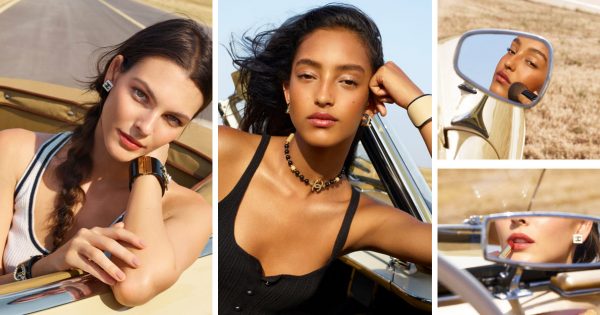 LES BEIGES SUMMER-TO-GO 2023
Back in 1927, Mademoiselle Chanel bet on the on-the-go lifestyle, supporting women as their way of living evolved. Ever the innovator, she decided to make her line of skincare and makeup products available in smaller sizes. Daily essentials that could easily be slipped into a handbag, evening clutch, or small piece of luggage for spur-of-the-moment getaways.
CHANEL was inspired by these formats, which are as fun as they are practical, for its 2023 LES BEIGES collection. The House has revisited its iconic LES BEIGES products, offering them in limited-edition travel sizes. The LES BEIGES Summer To-Go collection captures the very essence of a radiant complexion and a healthy glow makeup look in miniature formats. As sensorial and intuitive as ever, LES BEIGES essentials are the perfect companions for achieving a fresh, luminous glow, anytime and for any occasion.
A HINT OF FRESHNESS IN A BOTTLE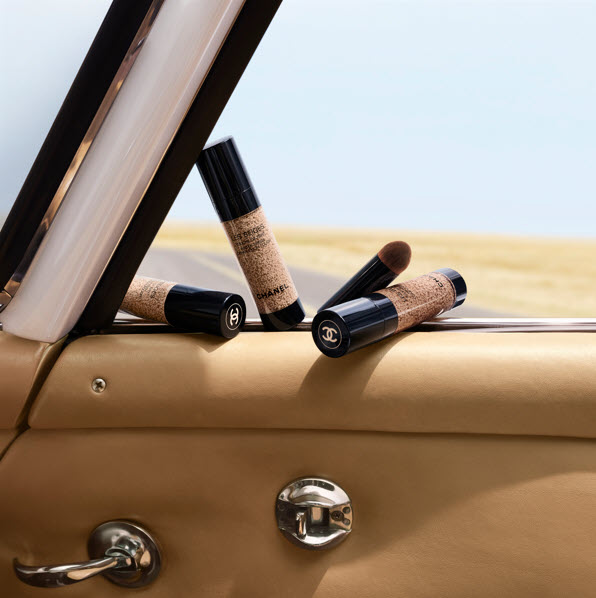 Brilliantly lightweight, LES BEIGES WATER-FRESH COMPLEXION TOUCH (20 ml) is a new microfluidic formula that features pigments encapsulated in micro-droplets. It transforms beneath the fingertips, becoming a fluid that, like a second skin, seamlessly corrects and evens out the complexion.
AN ULTRA-RADIANT GLOW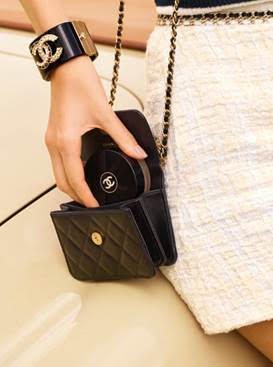 As light as a caress, LES BEIGES HEALTHY GLOW CREAM Travel Size (15 g) gives the illusion of smooth, radiant skin, like after a weekend spent in the great outdoors. When applied to the cheeks, nose, forehead, and décolleté using the fingers or a brush, this rosy peach cream-gel delivers an ultra-natural makeup look.
SUMMER ON YOUR SKIN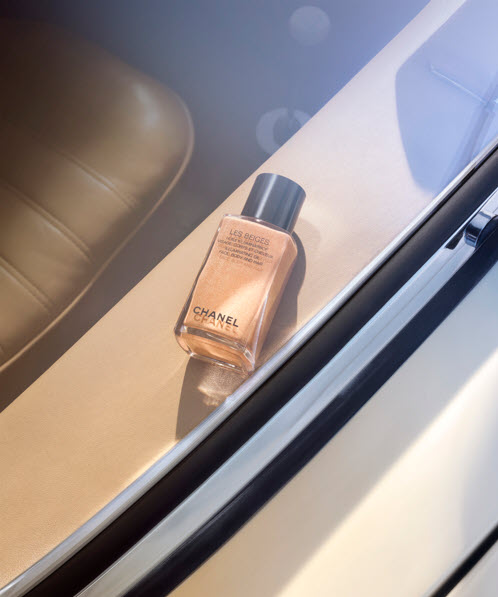 A true light catcher, LES BEIGES ILLUMINATING OIL Travel Size (50 ml) envelops the skin, leaving it with an iridescent shimmer. Enriched with jasmine oil, it covers skin in a veil of golden light. When applied to the face, body, and hair, it instantly restores their radiance.
HARMONY OF LIGHTS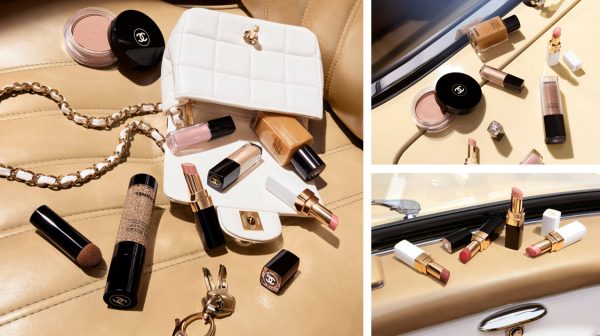 CHANEL has designed two new shades of ROUGE COCO FLASH with evocative names. Destination, a shiny, rosy beige that enhances lips with its nude shimmer, and Escapade, a slightly warm sienna red. ROUGE COCO BAUME is available in two shades: Pink Delight, a semi-matte, soft, ultra-natural pink, and Sweet Treat, a semi-matte brownish mauve.
OMBRE PREMIÈRE LAQUE coats lids with a golden shimmer and is featured in two iconic jewel tones: Rayon, a soft, luminous beige, and Quartz Rose, a radiant pastel pink.
LES BEIGES HEALTHY GLOW NATURAL EYESHADOW PALETTE in Warm combines five shades that can be blended together, layered, or used to create a gradient effect. The beige, coral, and taupe hues can be applied to the eyes as a base, highlighter, or eyeshadow, for a customizable makeup look.
---
CHANEL
chanel beauty
chanel makeup
LES BEIGES
---