From the Opening Ceremony of 73rd Berlin International Film Festival on February 16th, spotted some celebrities dressed in CHANEL. These celebs roundup for the "She Came to Me" Premiere and Opening Ceremony Red Carpet.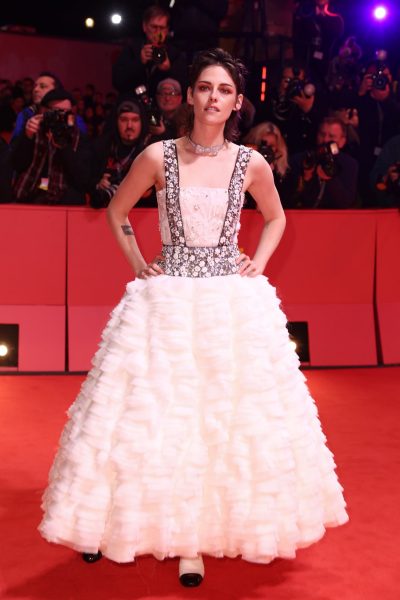 Kristen STEWART, CHANEL Ambassador and President of the 73rd Berlin International Film Festival, wore a white long petticoated dress with straps et waist embroidered with a floral motif revealing a bustier embellished with foliage and deer over a multi-layered skirt with organza, look 48, from the Haute Couture Spring-Summer 2023 collection. CHANEL boots in white leather with black patent shoes. CHANEL High Jewelry: Ruban Necklace in 18K White gold, platinium and diamonds CHANEL makeup.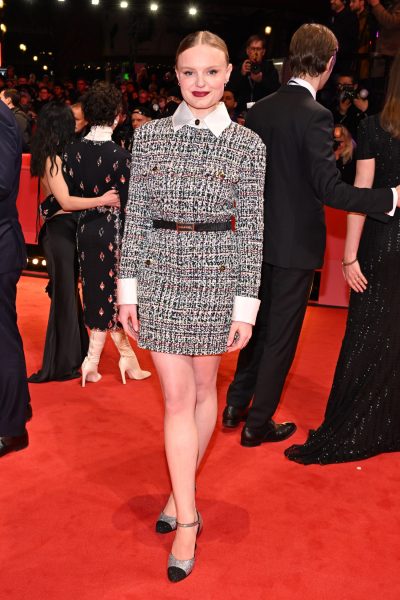 Maria DRAGUS, German actress, wore a mulicolor tweed dress, look 26, from the Cruise 2022/23 collection. CHANEL accessories and shoes. CHANEL Fine Jewelry. CHANEL makeup.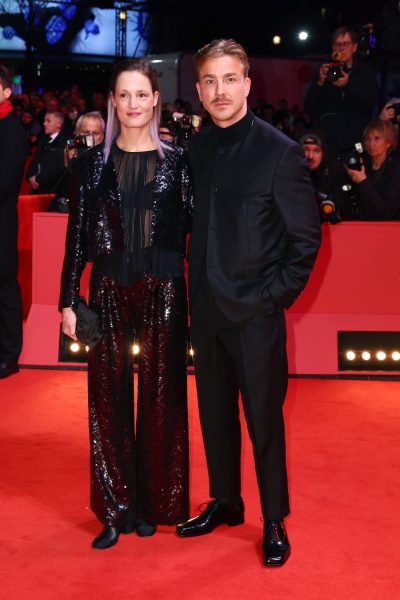 Vicky KRIEPS, Luxembourgish actress, wore a black muslin jacket fully embroidered sequinswith matching pants and a back mousseline cape, look 64, from the Spring-Summer 2021 Ready-to-Wear collection. CHANEL bag and shoes. CHANEL Makeup.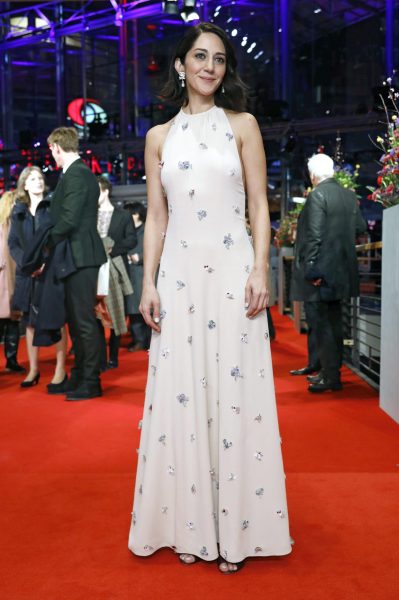 Zar AMIR EBRAHIMI, Iranian actress, wore a beige crepe dress embroidered with multicolor flowers and beads, look 56, from the Cruise 2022/23 Collection. CHANEL shoes. CHANEL Makeup.
---
Berlin International Film Festival
CHANEL
kristen stewart
Maria DRAGUS
Vicky KRIEPS
Zar AMIR EBRAHIMI
---