Celebrities attended ZEGNA x The Elder Statesman event in Paris on February 27, 2023. The event was held during Paris Fashion Week to present the exclusive partnership. During the event, ZEGNA and The Elder Statesman unveiled a fully-fledged collection merging two identities into a new one, where Alessandro Sartori's impeccable reset of the masculine wardrobe is transfigured by The Elder Statesman's Californian sense of luxury with levity. The exclusive partnership is crafted from ZEGNA's iconic Oasi Cashmere, the fibres of which they commit to certifying as 100% traceable by 2024.
View this post on Instagram
From California to Oasi Zegna. A celebration of a mutual devotion to craft, material excellence, master craftspeople and synchronization with nature. According to ZEGNA Artistic Director Alessandro Sartori, "Dialogues like this allow us to add new layers to our world, finding other expressions to Oasi Cashmere. We worked on this collection completely together, merging our shapes with The Elder Statesman's distinctive colors and all-pervading spontaneity. It's the very idea of cross pollination, which is what happens in Oasi Zegna as a natural organism and can be turned into a business and creative model which allows us to reach out a new audience."
Greg Chait, Founder and CEO of The Elder Statesman says: "We are honored to be working with, what we believe, is one of the best brands and manufacturers in the world. At the origin of this partnership are two companies who value the way things are made. In reality, we sometimes feel like ZEGNA's eccentric cousins who set up shop in Los Angeles, bringing a centuries-old craft to the new world. This partnership feels like a homecoming, and after two and a half years of deep and meaningful discussions with ZEGNA, our co-designed collection is a symptom of something much larger: a recognition of quality, craft, and a deep mutual respect. 6,000 miles away from Oasi Zegna (in Piedmont Italy) is our factory in downtown Los Angeles, an Oasi of our own making."
ZEGNA's global creative community including British actor John Boyega, Saudi-American socialite Fai Khadra, French actor Benoit Magimel, French singer Camille Jansen, French director Florian Zeller and others attended the event wearing a preview of the exclusive FW23 partnership. The new collection will be available from September 2023.
John Boyega (left), Benoit Magimel right)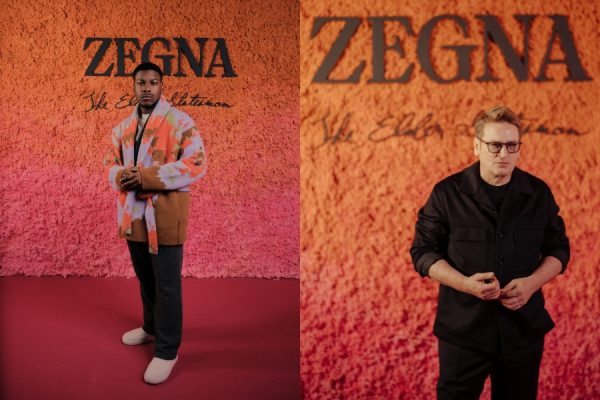 Camille Jansen (left), Fai Khadra (right)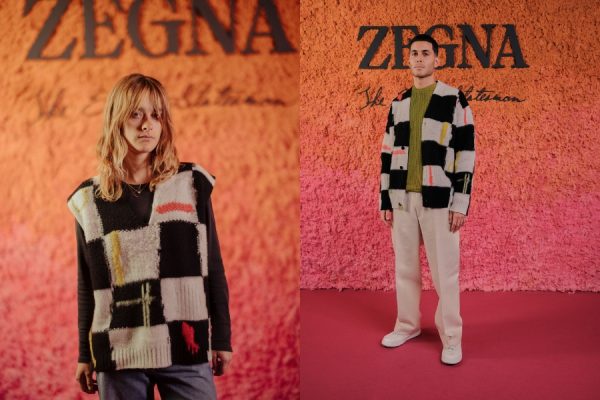 Florian Zeller (left), Ibeyi (right)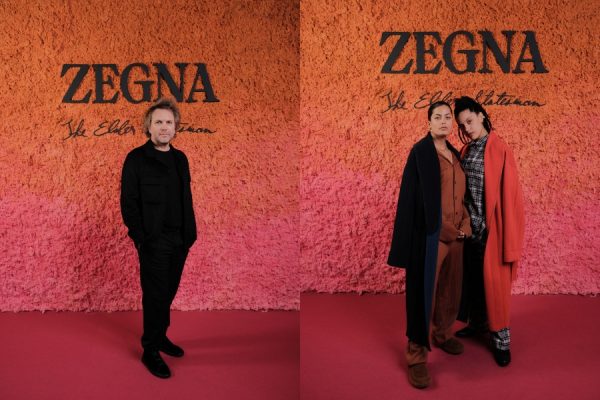 Lukas Ionesco (left), Kiddy Smile (right)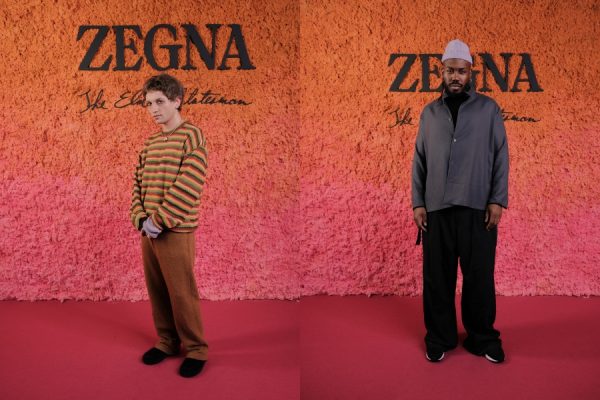 Maye Musk (left), Nicolas Maury (right)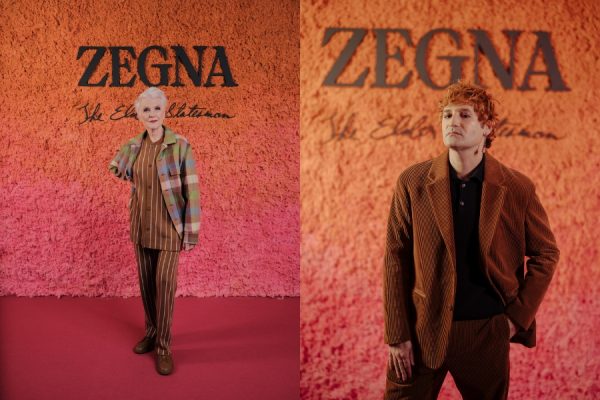 Tina Kunakey (left), Sean Koons (right)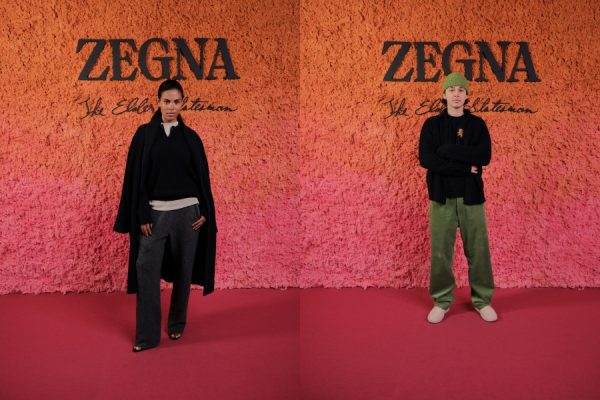 ---
#ZEGNA x The Elder Statesman
Born in Oasi ZEGNA
ermenegildo zegna
Fai Khadra
John Boyega
Oasi Zegna
paris fashion week
zegna
---