Brie Larson shines in CHANEL for her 76th Cannes Film Festival appearances. She was also a jury member for the festival this year; for her, it was something so sacred and rewarding that she will cherish for the rest of her life. And as a jury member, she had to attend countless of film premieres, dinners, and parties. For fashion, Brie opted for CHANEL.
[CHANEL is] the epitome of classic, chic, and strong, but also easy at the same time. -Brie Larson
And from the first until her last day in Cannes, her fashion looks did not disappoint. From floral prints to sequins, see Brie Larson's CHANEL winning looks below.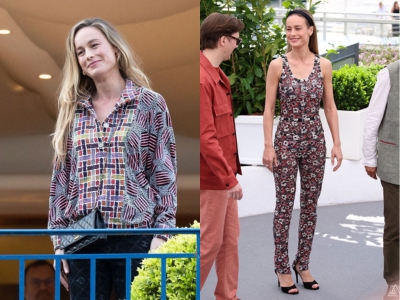 Brie Larson was spotted wearing a textured blouse and jeans from the Pre-Fall 2023 collection for the Cannes Jury Dinner (left) and a floral jumpsuit from the Spring-Summer 2023 Haute Couture collection while attending the jury photocall (right).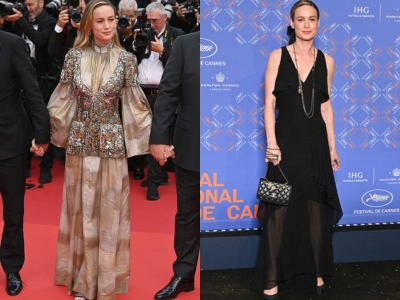 For the opening ceremony, Brie wore a look from CHANEL's Resort 2024 collection (left). It featured a tulle tunic embroidered with gold and silver sequins and rhinestones, worn over a golden-beige cotton-voile dress. She told Vogue, "The golden dress was perfect for that moment, as it was a reflection of everything I was feeling."
As for the opening ceremony gala dinner (right), the actress chose a simple yet chic look with a black vintage dress from the Fall-Winter 2006 collection.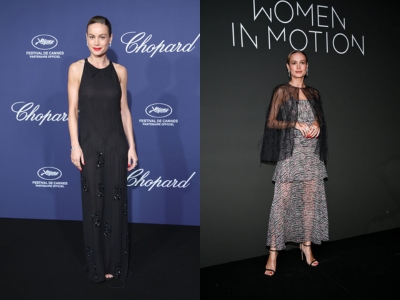 Still with the all-black ensemble. Brie sported an elegant gown from CHANEL's resort 2023 collection for the Chopard dinner (left). For the Kering's Women in Motion Dinner, she wore a silk muslin dress with a black silk organza cape (right).
View this post on Instagram
Brie chose a two-piece look from the CHANEL Resort 2024 collection for the Perfect Days premiere. It's different from her other fashion choices at Cannes thus far. However, she managed to make it look sophisticated and uniquely hers.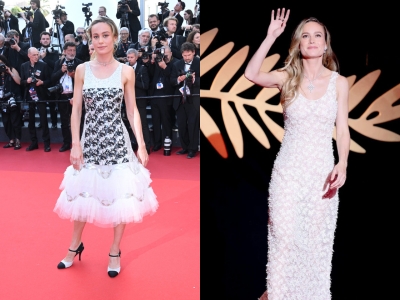 For Wes Anderson's Asteroid City premiere (left), Brie wore a flared CHANEL Couture dress embroidered with a silver and black rabbit motif, complete with white silk tulle flounces and silver feathers. "It had a very '20s feel to it, and a playfulness I felt suited a Wes Anderson film premiere," she revealed to Vogue.
Last but not least, Brie wore a CHANEL gown from the Spring-Summer 2023 Couture collection (right). So chic, elegant, and sexy at the same time.
---
brie larson
cannes
cannes film festival
cannes film festival 2023
CHANEL
---