CHANEL's Coco Crush Collection and the Première Edition Originale watch exudes boldness, strength, beauty and feminity.
By The Time Place Magazine
A predominant brand in a variety of fields, CHANEL aspires to reflect the very essence of today's modern women in its products, just like its founder, Gabrielle "Coco" Chanel, did in her heyday. Exuding boldness, strength, beauty and femininity, The COCO CRUSH Jewellery elevates the total CHANEL allure, while the Première Édition Originale watch delivers extra elegance that tops off the CHANEL woman's every day ensembles.
Height of Glamour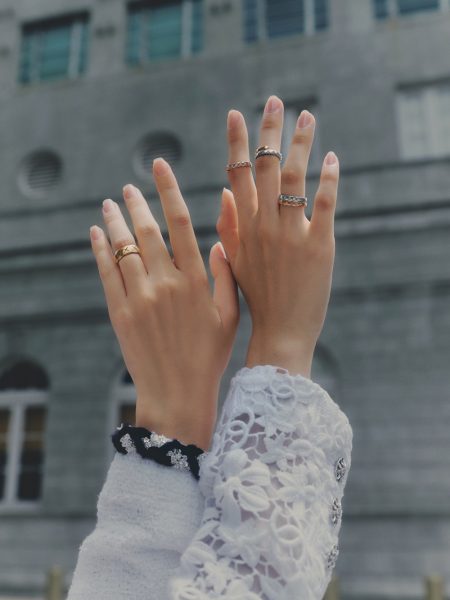 CHANEL COCO CRUSH RING (LEFT RING FINGER), Quilted motif, small version, 18K beige gold
CHANEL COCO CRUSH RING (RIGHT INDEX FINGER), Quilted motif, mini version, 18K yellow gold, 18 brilliant-cut diamonds totalling 0.35 carats
COCO CRUSH TOI ET MOI RING (RIGHT MIDDLE FINGER), Quilted motif, small version, 18K white and BEIGE GOLD, 2 brilliant-cut diamonds totalling 0.03 carats
CHANEL COCO CRUSH RING (TIOP OF RIGHT RING FINGER), Quilted motif, mini version, 18K white gold with a thin layer of Rhodium plating for colour
CHANEL COCO CRUSH RING (BOTTOM OF RIGHT RING FINGER), Quilted motif, mini version, 18K yellow gold
MODEL ON THE LEFT:
Fashion:
TOP, Cotton, White
SKIRT, Cotton Guipure, White
JACKET, Cotton Guipure, White
Jewellery:
CHANEL COCO CRUSH EARRINGS, Quilted motif, 18K white and yellow gold, 22 brilliant-cut diamonds totalling 0.24 carats
CHANEL COCO CRUSH RING (INDEX FINGER), Quilted motif, mini version, 18K yellow gold, 18 brilliant-cut diamonds totalling 0.35 carat
CHANEL COCO CRUSH RING (TOP OF RING FINGER), Quilted motif, mini version, 18K white gold, White gold with a thin layer of Rhodium plating for colour
CHANEL COCO CRUSH RING (BOTTOM OF RING FINGER), Quilted motif, mini version, 18K yellow gold
MODEL ON THE RIGHT:
Fashion:
JACKET, Cotton Tweed, White, Black & Silver
TOP, Mixed Fibres & Cotton, Black & White
SKIRT, Embroidered Cotton Tweed, White & Black
Jewellery:
CHANEL COCO CRUSH RING (RING FINGER), Quilted motif, small version, 18-carat beige gold
Woman of Substance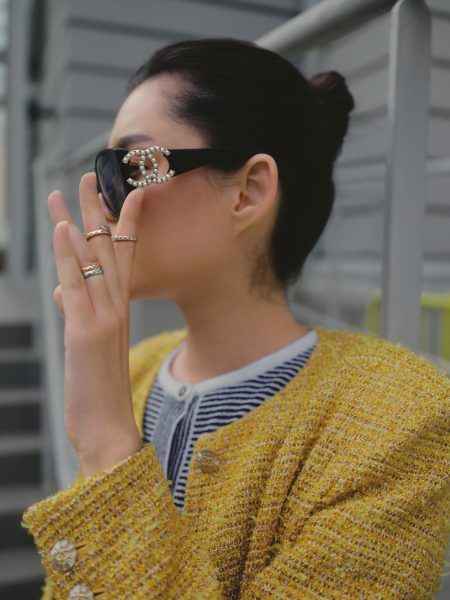 Fashion:
JACKET, Embroidered Iridescent Tweed, Gold, Yellow, White & Black
TOP, Cotton & Mixed Fibres, Navy Blue & White
SQUARE SUNGLASSES, Exclusive Sunglasses Collection, Acetate & Imitation Pearls, Black. Lenses: Grey, Gradient
Jewellery:
CHANEL COCO CRUSH RING (INDEX FINGER), Quilted motif, mini version, 18K yellow gold, 18 brilliant-cut diamonds totalling 0.35 carats
COCO CRUSH TOI ET MOI RING (MIDDLE FINGER), Quilted motif, small version, 18K white and BEIGE GOLD, 2 brilliant-cut diamonds totalling 0.03 carat
CHANEL COCO CRUSH RING (TOP OF RING FINGER), Quilted motif, mini version, 18K yellow gold
CHANEL COCO CRUSH RING (BOTTOM OF RING FINGER), Quilted motif, mini version, 18K white gold, White gold with a thin layer of Rhodium plating for colour
Simple Sophistication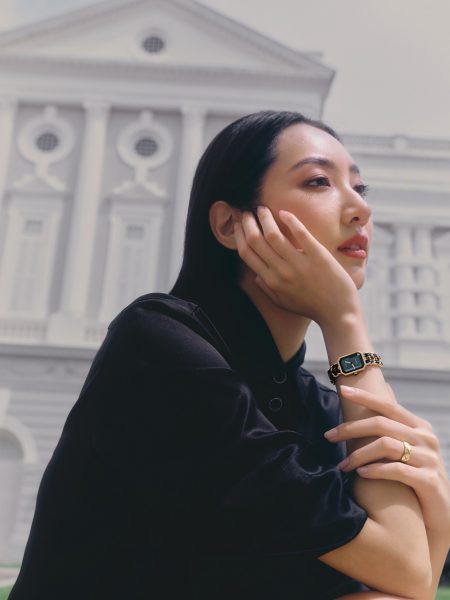 Fashion:
BLOUSE, Silk Satin, Black
WATCH, PREMIÈRE ÉDITION ORIGINALE Watch, Steel coated with yellow gold (0.1 micron) and black leather, black-lacquered dial
Jewellery:
CHANEL COCO CRUSH RING (LEFT RING FINGER), Quilted motif, small version, 18K beige gold
Beautiful Connection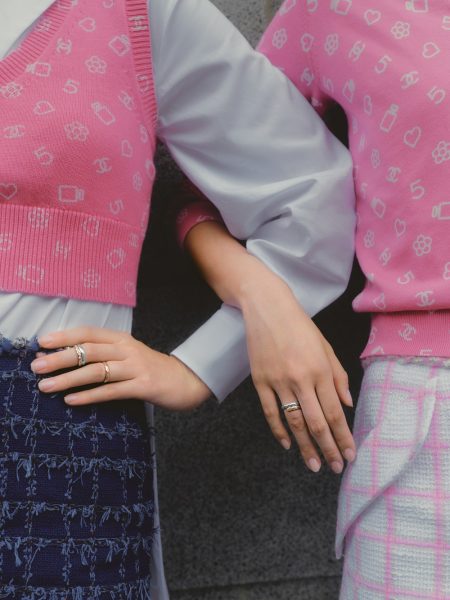 MODEL ON THE LEFT:
Fashion:
TOP, Cotton, Pink & White
JUMPSUIT, Cotton Poplin & Cotton Tweed, White, Blue, Light Blue & Red
Jewellery:
CHANEL COCO CRUSH RING (TOP OF MIDDLE FINGER), Quilted motif, mini version, 18K yellow gold, 18 brilliant-cut diamonds totalling 0.35 carats
CHANEL COCO CRUSH RING (BOTTOM OF MIDDLE FINGER), Quilted motif, mini version, 18K white gold, White gold with a thin layer of Rhodium plating for colour
CHANEL COCO CRUSH RING (RING FINGER), Quilted motif, mini version, 18K yellow gold
MODEL ON THE RIGHT:
Fashion:
SWEATER, Cotton, Pink & White
JUMPSUIT, Cotton Poplin & Cotton Tweed, White, Pink & Light Pink
Jewellery:
COCO CRUSH TOI ET MOI RING (INDEX FINGER), Quilted motif, small version, 18K white and BEIGE GOLD, 2 brilliant-cut diamonds totalling 0.03 carat
Prettiest in Pink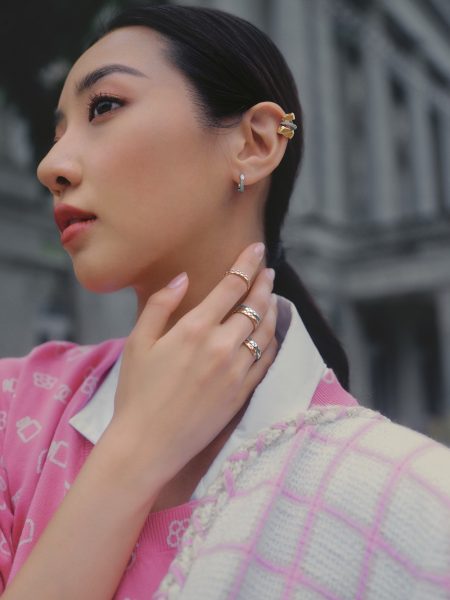 Fashion:
SWEATER, Cotton, Pink & White
JUMPSUIT, Cotton Poplin & Cotton Tweed, White, Pink & Light Pink
Jewellery:
CHANEL COCO CRUSH RING (INDEX FINGER), Quilted motif, mini version, 18K yellow gold, 18 brilliant-cut diamonds totalling 0.35 carats
CHANEL COCO CRUSH RING (TOP OF MIDDLE FINGER), Quilted motif, mini version, 18K white gold, White gold with a thin layer of Rhodium plating for colour
CHANEL COCO CRUSH RING (BOTTOM OF MIDDLE FINGER), Quilted motif, mini version, 18K yellow gold
COCO CRUSH TOI ET MOI RING (RING FINGER), Quilted motif, small version, 18K white and BEIGE GOLD, 2 brilliant-cut diamonds totalling 0.03 carat
CHANEL COCO CRUSH EARRINGS, Quilted motif, 18K white and yellow gold, 22 brilliant-cut diamonds totalling 0.24 carat
Photography: Ikmal Awfar, Styling: Erika Tania, Makeup: Sissy Sosro, Hair Styling: Claudya Purba, Model: Min Young & Polina Azarenko from Mannequin Studio Singapore
#ReadAnywhere the latest issue of The Time Place Magazine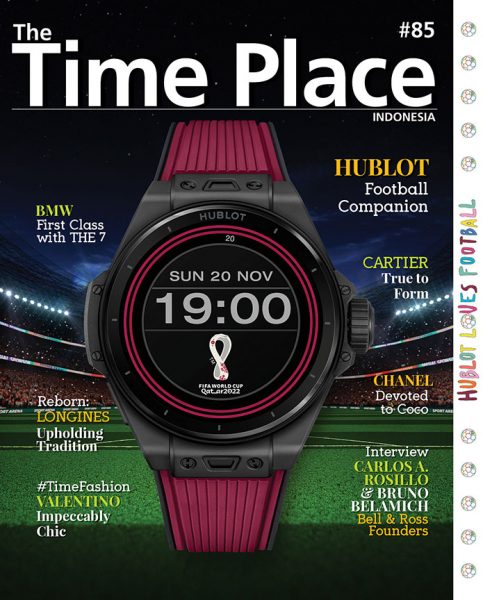 ---
CHANEL
CHANEL JEWELRY
the time place magazine
---