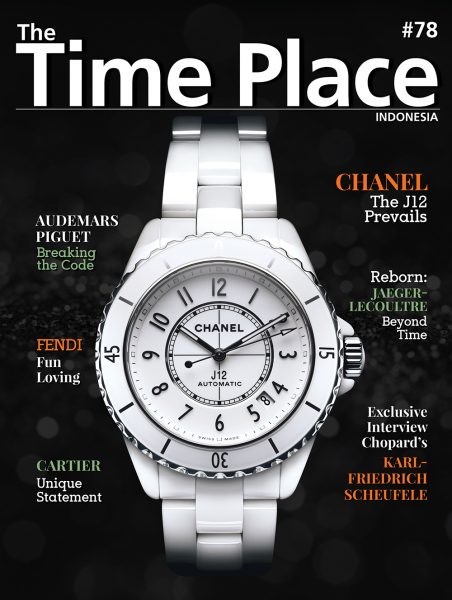 Welcome to our latest installment of The Time Place magazine. We hope you are keeping safe and staying healthy despite the (still) ongoing pandemic. On our cover for this issue is the iconic CHANEL J12. A revolutionary timepiece – which rocked the watch world for its ceramic case and bracelet when it was first introduced – our cover story includes a wonderful photo spread showcasing the game-changing watch.
In Industry News, we bring you the latest news from the world of horology, while in the Feature section, we report on the new releases from the top watch manufacturers in the world. In Bejewelled, where we put the focus on the top brands in Haute joaillerie, we highlight Piaget's Extraordinary Lights collection. Dazzlingly composed of gems of the highest quality, the collection is a sparkling showcase of Piaget's distinguished savoir-faire in High Jewellery.
For our Interview section, we had the privilege of speaking with Chopard Co-President, Karl-Friedrich Scheufele, about the 25 th anniversary of the Chopard Manufacture, while in Reborn, we trace the evolution of the Reverso timepiece from a conceptual model to a much-loved classic.
We also deliver style updates from the world's top luxury fashion brands in #TIMEFASHION, while in High Living we help you discover art, things, and places that will help you live your best life possible. You can check out our e-magazine or you can pick up a free printed copy from The Time Place boutique nearest you.
---
chanel J12 watch
chanel watches
Irwan Mussry
THE TIME PLACE
the time place magazine
---