EDITOR'S NOTE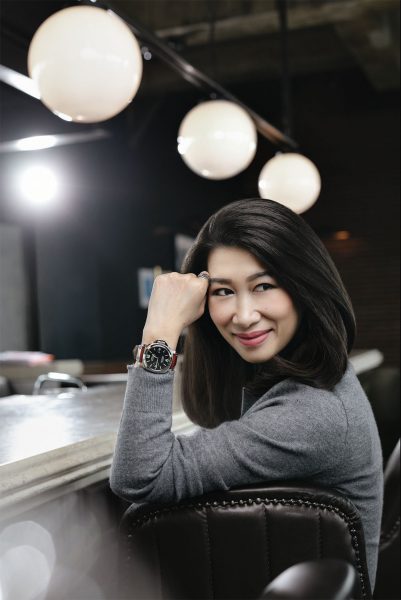 If I were to sum up the first quarter of 2021 in one adjective, my choice would be: intense. With a more regulated health protocols and systems, this new year presents a new rhythm that answers the prolonged longing for the previously restricted activities. All the hopes that had been coveted over the past year have finally become possible to achieve. All plans that have been postponed for a long time can finally be realized one step at a time. All these things feel so intense and liberating.
However, it should be noted, of course, everything does not return to the pre-Covid normality. The new normal which is now increasingly pervasive in various aspects of life presents new perspectives and opportunities. In the realm of horology, this year was enlivened by a series of virtual presentations that replaced the physical watch exhibition. Real efforts have been made by our beloved watch brands from around the world to achieve optimal interaction with their stakeholders — in the context of this writing, journalists and representatives from the horology and lifestyle media.
Starting from video presentations with a comical concept, interactive Q&A sessions that are done regionally so that each participant gets adequate attention, product demonstrations recorded by cameras from various angles even the application of augmented reality technology so that participants can also digitally try the clock on their wrists, to sending thematic hampers to reinforce the nuance of the virtual presentation even though the participants join from their respective homes.
The passionate spirit from the world's finest watch brands in adapting to the new normal must be appreciated. Because it is not only about better sales figures than the previous year, these various efforts became a well-planned hope for people involved in this industry to carry out the work they love and/or get the much-needed escapism. Including us who is able to present the latest edition of CROWN Indonesia for you, dearest watch lovers, with a variety of comprehensive reviews and the latest news from the world of horology.
Uncover the full report on LVMH Watch Week 2021 and its best releases (p. 38), exclusive photos from the Piaget Polo Skeleton (p. 46), summary of luxury sports watches for women (p. 64), an intimate talk about the meaning of happiness with Julia Roberts (p. 68) and everything you need to know about the prestigious COSC certification (p. 74) in this first edition of CROWN Indonesia in 2021. Enjoy unlimited access by reading our magazine on the #BacaDiRumahAja site (Click the link in our Instagram bio @crownwatchblog.id) for an online reading experience like never before. Finally, happy reading and see you in the next issue!
SHANNON HARTONO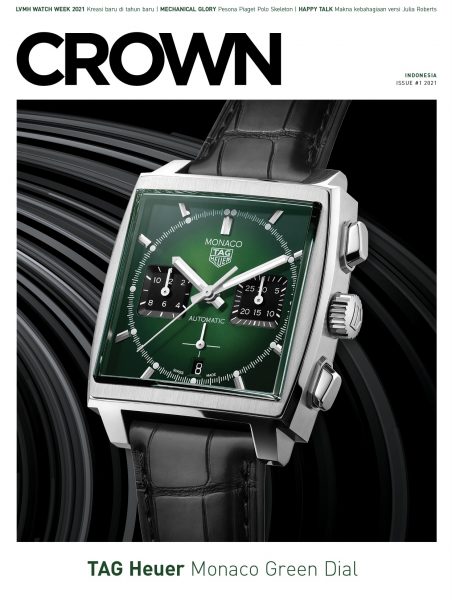 ---
crown indonesia
crown magazine
CROWN MAGAZINE INDONESIA
---